UPDATE: It looks like they are going to be releasing the photos and videos starting at 1pm at www.twitch.tv/sfqueernightlifefund and you can vote at www.instagram.com/sfsisters then. 
One of the best things to come out of this awful nightmare is seeing everyone rush to help each other, leaping into the vacuum of economic leadership and tackling the grand scale of this situation's disruption.
Case in point: What on earth and in heaven was gonna happen to the Hunky Jesus contest, one of San Francisco's most celebrated traditions, now that the Sisters of Perpetual Indulgence's Easter with the Sisters has been postponed? Why, one of the most sequined, glittered, fan-waving, pec-revealing crossovers in history, of course.
The always charitable Sisters have teamed up with the Queer Nightlife Fund to present the contest online, and you can get an eyeful when they broadcast the (virtual) competition Sun/12, starting at 10am on the Sisters' Instagram and continuing that day during the Queer Nightlife Fund's weekly "Quaran-Tea" dance, 1pm-6pm at www.twitch.tv/sfqueernightlifefund–you do not need accounts on either to view, but you do need to sign up/log in and follow the Sisters on Instagram to vote. Plus you get the Foxy Mary competition, too! And, anyone can enter from throughout the US, so get ready for some wildcards.
Potential Hunky Jesi and Foxy Marias submit a photo in character and a one minute video featuring their "Holy Inspiration" in action. The deadline to submit entries is Fri/10. Viewers vote on their favorites during the day, and may the best man-god and virgin(?) win!
The contest typically draws 10,000+ people to Dolores Park. But, like everything else, this year is different. "San Francisco audiences are smart, sophisticated, and have a very twisted sense of humor," head nun Sister Roma says on the Sisters site. "You can't just be HUNKY or FOXY to win the title. Our crowd responds most enthusiastically to contestants who have a clear concept, a clever message, and excellent execution." More info here.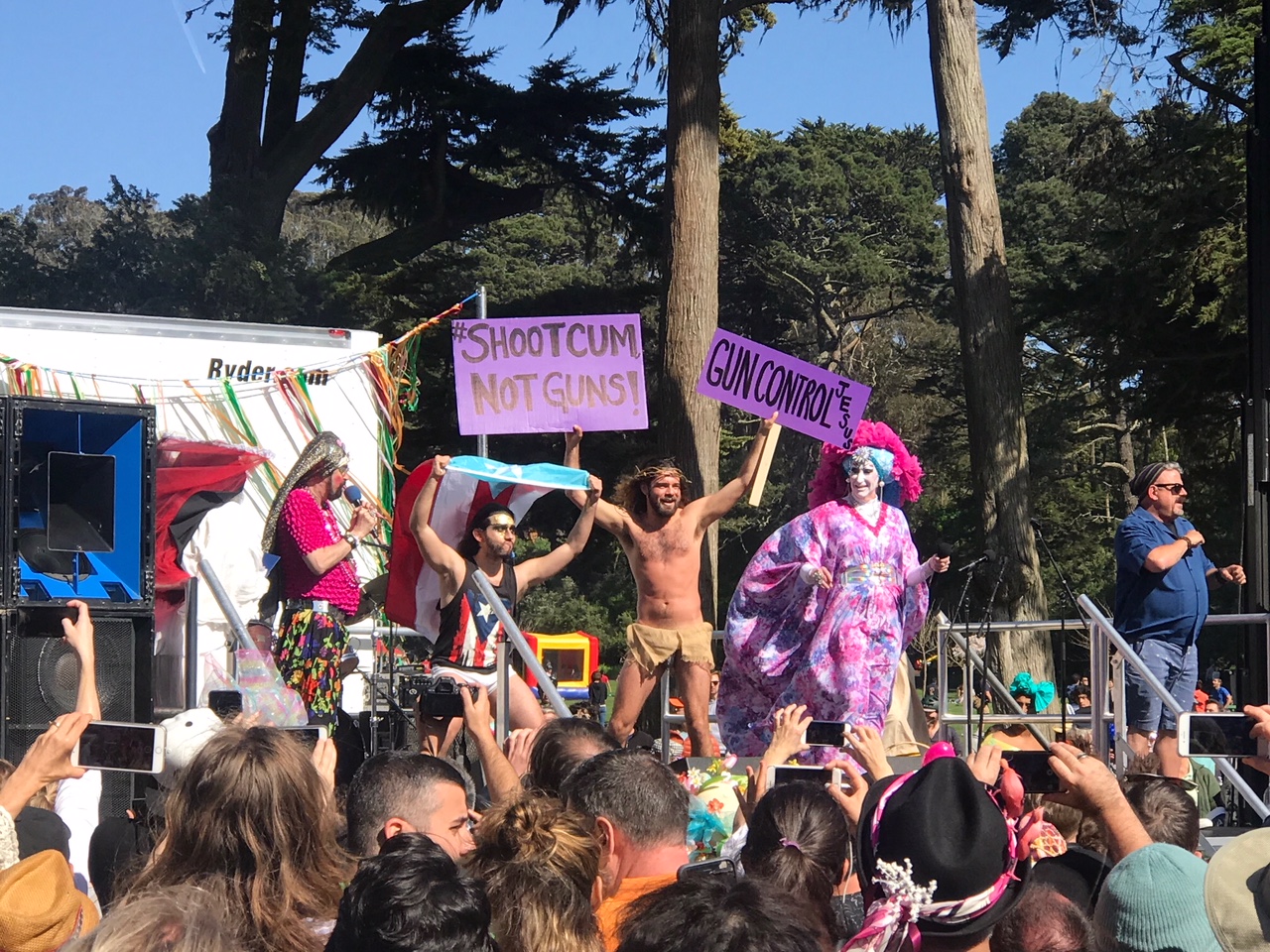 The collaboration highlights the work of the Queer Nightlife Fund, one of the many community resources that leapt into action once San Francisco effectively shut down. Formed by a consortium of party promoters, leather community leaders, DJs, and at least one financial expert (Spencer Watson of the Center for LGBTQ Economic Advancement & Research), it's raised more than $117,000—including $10,000 from the Sisters themselves—that will be distributed in $1000 grants to queer applicants who have lost their nightlife jobs.
Organizer Phil Hammack of the Fog City Pup Pack told me, "The QNF came about just before the SF shelter-in-place order first took effect. I started to see tons of events getting canceled in our nightlife community, and it was clear bars would be closing down for a while as well. I reached out to a group of community leaders to brainstorm how we might help.
"Our concern was especially for the individuals who work in nightlife who might not be protected by employment status within a venue—for example, drag performers, lighting and production designers, dancers, etc. But we were also concerned for bartenders, servers, coat check staff. All of these individuals are vital to our nightlife culture, and we were concerned about how these individuals would subsist with their incomes vanishing overnight.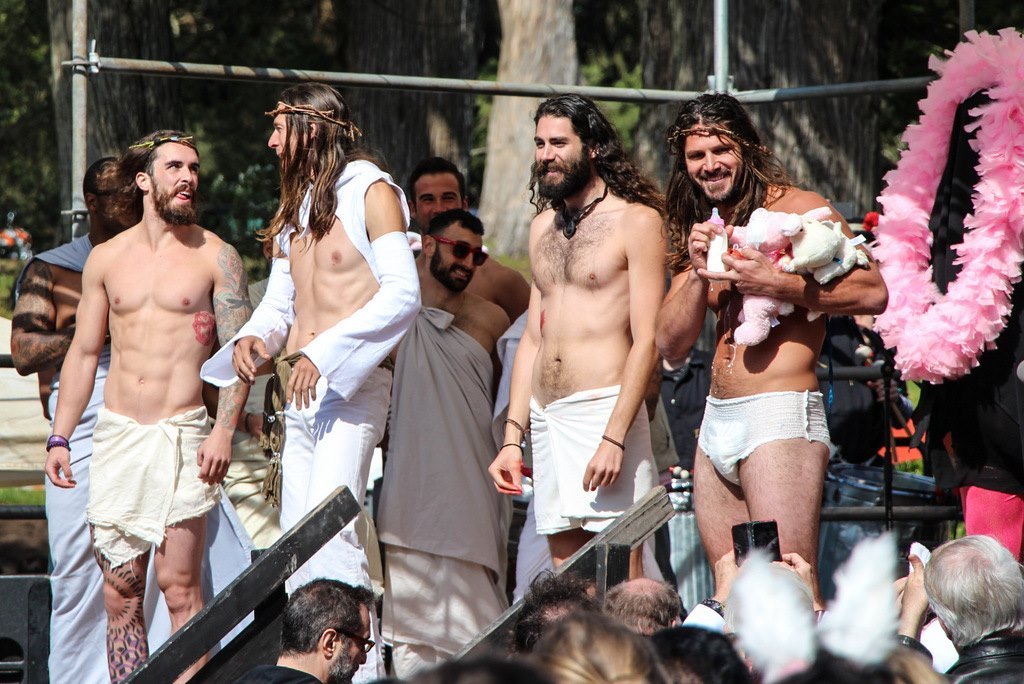 "Knowing how central nightlife is to the queer community, we thought the concept of a 'giving circle' where community members could donate and those in need could apply for funds would be an ideal resource for these workers, and such a fund could play a role in preserving our nightlife cultural institutions by providing some economic security or assistance to the individuals who make these institutions happen. The need is huge."
The QNF has just signed a fiscal sponsorship agreement with the Q Foundation, which focuses on housing and economic needs of LGBTQ+ and HIV+ people in San Francisco, and now all donations are tax-deductible. QNF is currently reviewing 258 applicants and hoping to raise more than $200,000. So vote, dance, donate, and—of course—don't forget to fall on your knees before your savior! (Once those pesky social distancing rules are gone.)