An effective mix incorporates obvious and hazy ideas, all at once, put together in the most artful way. Maybe it's for that living room yoga class for one, the weightlifting session you've keenly hooked up in the garage, or the new normal of daytime drinking that half of the country has adopted. You know, just to calm the nerves a bit. No judgment Holmes. We get it.
Listen, you need a soundtrack. So if you are a passionate music fan who seeks to discover new artists or somebody who likes to chase down a story through songs… We've selected five mixes from Bay Area DJs and global tastemakers who finely cover drum & bass, house, city pop, funky-folk trips, and multi-genre goodness. Let's GO!
PROFESSOR BRIAN OBLIVION, "AUTUMN SKIES"
"This was meant to be a seasonal mix when I first came up with the concept, but I find myself coming back to it when it's subtle melancholic mood fits the moment. Great for times of inner reflection, or a quiet romantic afternoon." -Professor Brian Oblivion
Gotta love it when an artist Zags. Really buys into the notion of doing something unexpected in hopes of attaining a dissimilar set of skills. I was familiar with Professor Brian Oblivion, the San Francisco based hip-hop producer, whose beats provided tracks for Homeboy Sandman and other top-tier emcees. "Dissertation: Volume 1," his 2015 hard-hitting funk collage of an album, captures that bump-and-grit feel over 22 boisterous moments.
But "Autumn Skies," his all-vinyl mixtape, free on Bandcamp, sees the producer flexing a different muscle. This mostly tranquil affair, packed with oddball funk waves, global soul, ambient, jazz, and folk treasures keeps that third eye wide. From the folksy dispatch "Jenny" by Heaven & Earth to the uplifted jazz of "Would You Believe In Me" from Jon Lucien, and stoner soul classic "St. Elmo's Fire" via Michael Franks somewhere between… POB shared some thoughts on the psyche dream-mix with us almost two years after putting it up on Bandcamp.
"It had been over a year since I heard it last and then recently on about the third or fourth day of shelter in place when my emotions were getting a bit scattered, I decided to put it on to bring myself back to a calm space. At an hour and 30 minutes, it's a bit of a commitment but for those that have really taken the time to sit with it and listen, the response has been great. People have told me that they enjoy the mood of the mix and that it's transported them to a different space. That, to me is the greatest compliment as it's what I try to do as a DJ and especially when putting together a mixtape. I put an equal emphasis on song selection and mood as I do to the track order and transitions. It all comes together to paint a picture for the listener."
"When I'm checking for mixes by other DJs, I love to hear music I'm not familiar with. I'm always looking to discover something new to me and expand my tastes. Whatever the genre, I enjoy when DJs bring music to a mix that they truly love because it is reflected in how well it comes across. I also appreciate DJs that dig a bit deeper for tunes. They don't necessarily have to be ultra-rare, but songs that are interesting and not just obvious choices we've all heard before. But anytime a DJ brings personal passion to a mix you can hear it, and those are the ones I find myself going back to again and again."
ASH LAURYN, "LIVE AT CLUB QUARANTÄNE"
Ash Lauryn's 90 min DJ set from the Resident Advisor x Club Quarantäne 36 hour virtual party gets us back to that 3:30am sweat only certain knobtwisters can administer. The Atlanta-based, Detroit-raised multi-hyphenate, one of America's hottest new house music dispatchers, comes from the tradition of bringing others through the door she's walking through. "About 90 percent of the music I play is Black American music, and I wouldn't have it any other way," she told Resident Advisor in 2019.
Underground & Black, the name of her NTS show, as well as her refreshingly honest blog on the triumphs and travails of navigating the dance music world as a Black woman, keeps folks connected as to how this once outliers' "space" functions now on a global level.
But her mix—funky, jacking, and all about the rhythm for its entirety—not only moves in the same way as Detroiter Marcellus Pittman's mixes do, it illuminates the way for the next generation of DJs, carving up a dance floor with fresh takes. Live at Club Quarantäne shelters us all in that new funk.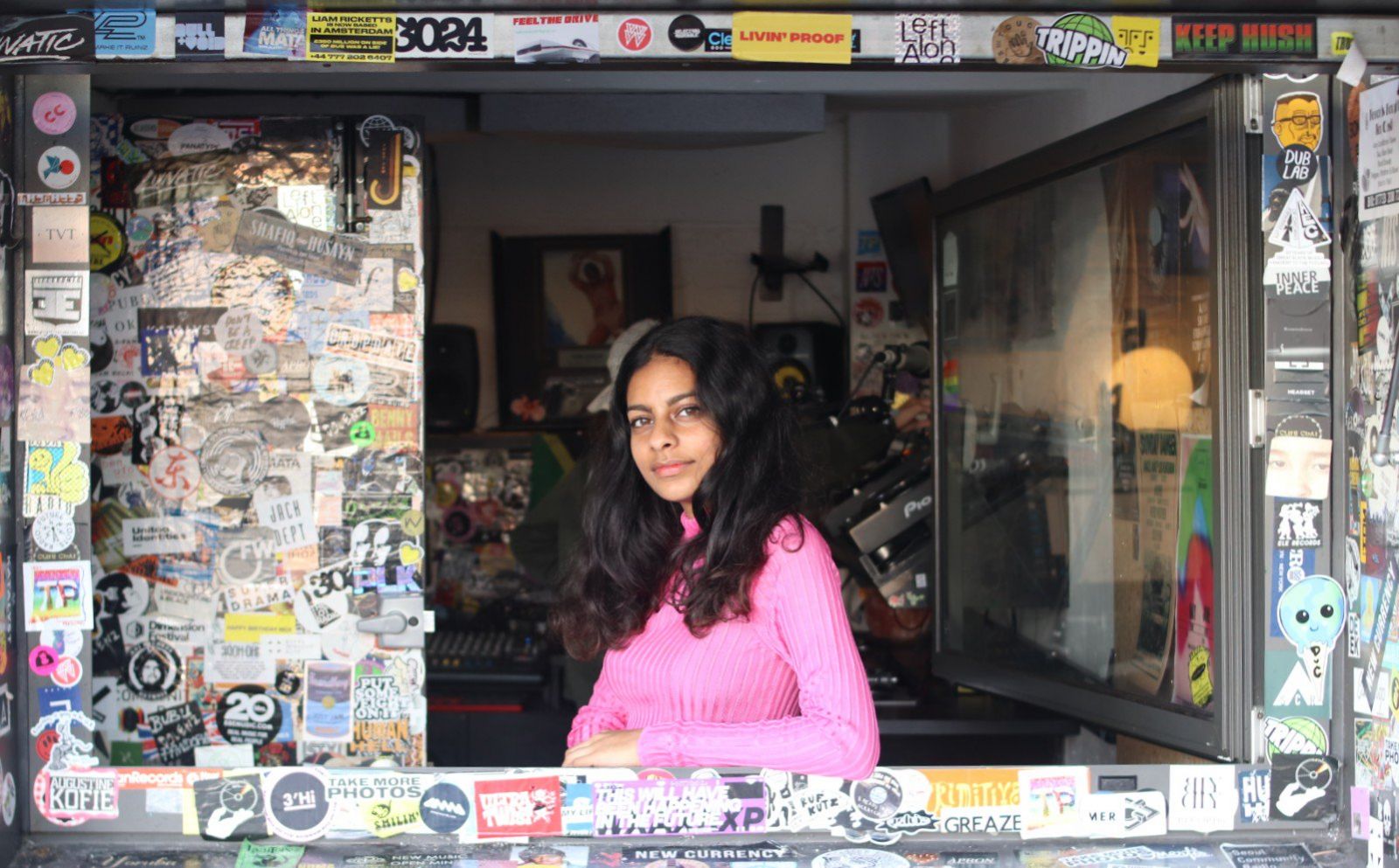 anu, "IN FOCUS: TATSURO YAMASHITA"
London-based DJ and illustrator Anu Ambasna puts listeners at ease with two gleaming hours of Tatsuro Yamashita vibes. Yamashita is referred to as the "king" of City Pop—this mix appropriately comprises selections from AOR, soft rock, R&B, funk, and boogie. The City Pop genre, which peaked in popularity during the '80s in Japan, was associated at the time with new emerging technologies, such as the Walkman, cars with built-in cassette decks and FM stereos, and various electronic musical instruments.
In Japan, the tag referred to "music made by city people, for city people,"—primarily involving artists that refused to embrace Japanese influences, opting for American radio styles. Since the 2010s, City Pop has gained an international online following as well as becoming a touchstone for the sample-based microgenres known as vaporwave and future funk.
anu, who holds down shows on NTS radio and BBC Asian Network connects those dots and provides a comfort score that pairs with daytime libations.
DJ DELON, "YEAR OF SOUL VOL. 2 MIX"
DJ Delon aka Alain Grissette started spinning in 1997 as a musical outlet to complement his role as band booker at Jupiter in Berkeley. Focusing his sound primarily on downtempo and drum & bass, Delon is "required listening," a staple in the Bay Area DJ community. Being asked to sit in along with him at his back patio sessions has become a rite of passage for many up-and-coming DJs throughout Oakland and San Francisco.
His Year of Soul Vol. 2 mix delivers electronic music, drum & bass here, with tactful harmonies and luxuriant bass bin tones. It's often difficult to tell where one track ends and the next begins. That testament—a focused appreciation of sound—makes this head-nod situation a mood you don't want to get away from.
ONCE & FUTURE BAND/BBC 6 GUEST MIX
Clocking in just under 23 ticks, Oakland's own Once & Future Band put together in 2017 a trip the light funktastic collage of sounds and artists that could easily be found at your local thrift store.
Proving you don't need that smoke to make THEE hot mix. Listen, from Pete Rock and CL Smooth to solo McCartney, Jan Hammer Group to Colonel Abrams, with Patrice Rushen someplace in the middle—this mix stays vast, non-committal, and packed to the gills with several 'holy shit' moments. It's a kitchen-sink approach, high from sippin' on lean, that never disappoints. So put some smoke in the air and let's get to it!