For many in the lesbian and queer community, Curve magazine (originally Deneuve), launched in 1990, has been a source of community connection. For filmmaker and philanthropist Jen Rainin, the connection is more personal. She was introduced to the magazine's founder Frances "Franco" Stevens at the magazine's holiday party one year and the meeting changed both their lives.
They've now been married 11 years. The relationship led to Rainin's directing debut with Ahead of the Curve, which makes its world premiere during Frameline44's Pride Showcase on June 27—what in a normal year would be Pink Saturday and the day of the Dyke March. 
The documentary melds Stevens' personal history with that of the magazine, and places Stevens' activism within a continuum of young activists' work today. For Rainin, the work was one of discovery—not just about the magazine but about her wife. She describes herself as isolated from the lesbian community for a long time. She was not familiar with Curve before meeting Franco.
"I did not understand really the full story until really the first few years of our marriage," Rainin says. "She would drop these little nuggets in my lap from time to time. She would say something like, 'Oh yeah, there was that time I got sued by Catherine Deneuve" or 'I was homeless at the time I started the magazine. I didn't have any money so I took out 12 credit cards in one day and I cashed them out and I went to the racetrack and bet on the horses and won three times in a row.'  She would tell me these stories and my eyes would get big and I thought, 'This would make a great movie. I should write a script.'"
Stevens' story is extraordinary. Married to a man at 18. Divorced at 19 after she came out. Homeless for a while. Curve was born out of her need to find connection within her community.
"She asked herself what she needed and she went out and did it and she ended up meeting the needs of a lot of her community," says Ahead of the Curve co-director Rivkah Beth Medow.
What Rainin originally intended to make was a narrative drama, but as she wrote, she was also researching and she realized that queer women's history has not been well-preserved. And when she looked at LGBTQ documentaries, the vast majority were men's stories. Rainin decided to do her own part to contribute to lesbian history by making a documentary. Ahead of the Curve underwent a further change when Curve's current owner called to say the magazine might not survive. Rainin and Medow responded by widening the scope of the film.
"Franco is one of the most influential queer women that a lot of people don't know about yet," says Medow. "We love Franco's personal story and we knew that was really critical to tell, but we really wanted to connect its relevancy today."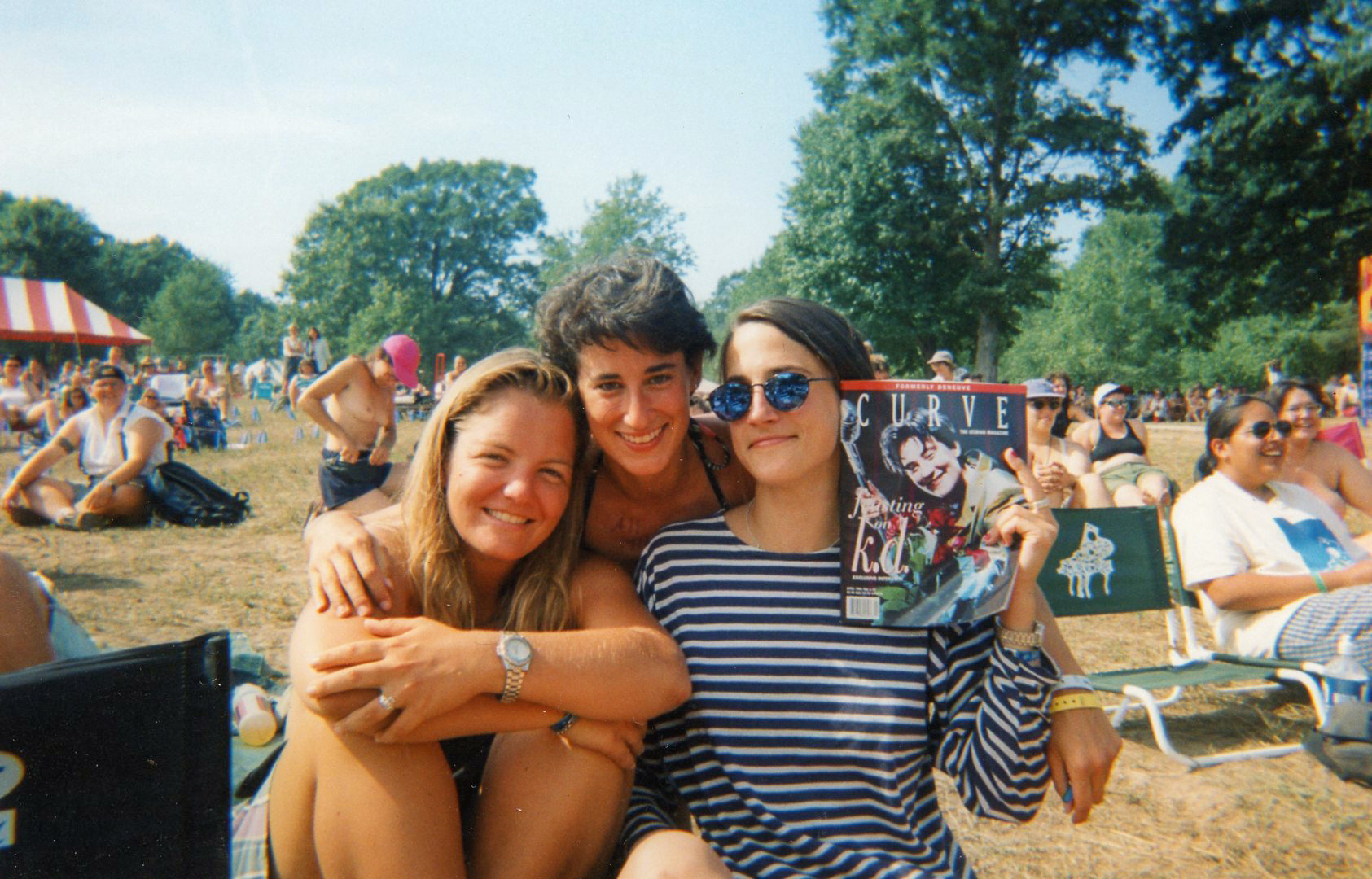 "My wife needed to go out into the community to understand what the next generation needs, what queer women's community needs today," Rainin says. "We had this incredible experience of meeting with young queer women activists and seeing what they're doing now, seeing how things are different and how they're not different. Who's lifting up queer women's visibility today?"
For Rainin, the experience of making Ahead of the Curve has been an informative experience in another way. As the CEO of the Kenneth Rainin Foundation, she is normally involved with giving grants, including those to filmmakers through a partnership with SFFILM. With the documentary, she was now a filmmaker seeking grants, including a completion grant from Frameline.
"[Applying for grants] was eye-opening and painful and frustrating," Rainin says. "You know how the world would be a better place if every airline executive had to sit in coach or every doctor had to be a patient waiting for an hour in the waiting room? It's good for a grantmaker to go and seek grants… I learned so much that has gone on to inform my own grantmaking."
A big disappointment for everyone involved with making Ahead of the Curve is the Frameline world premiere they envisioned of a Castro Theatre packed to the rafters with an ecstatic crowd of women was made impossible by COVID-19. But Medow had the brainstorm to hold a screening at the Westwood Solano Drive-In in Concord alongside the streaming premiere. Stevens, Rainin, and Medow will be in attendance for a Pink Saturday like no other with cars dressed up for Pride. Dyke March SF is a partner for the SF Mini Mobile Dyke March.
Says Rainin, "We're going to roll down the street in celebration and spend a few hours at the drive-in in community and in joy and celebration, together. I can't think of a better way — today – to celebrate Pride."
Ahead of the Curve 
June 27, 9pm 
online and at Westwood Solano Drive-In, 1611 Solano Way, Concord.
More info here.