Award-winning playwright and screenwriter Kemp Powers is crafting an incredible career for himself in the world of fiction.
But the truth of the matter is that the writer of One Night in Miami (a play-turned-major-motion-picture that was recently recognized by SFFILM), and co-director of Pixar's new Soul movie almost took a very different professional path.
"This is a second career for me," Powers told 48 Hills. "I was a journalist for 17 years and didn't even break into creative writing as a profession until years after most sane people would have said I should have given up."
This is just one of several reasons that the 47-year-old Brooklyn-born writer and jazz aficionado identifies with the character of Joe Gardner, the dissatisfied middle-aged middle-school band teacher (voiced by Jamie Foxx) that he helped create for Emeryville-based Pixar's Soul.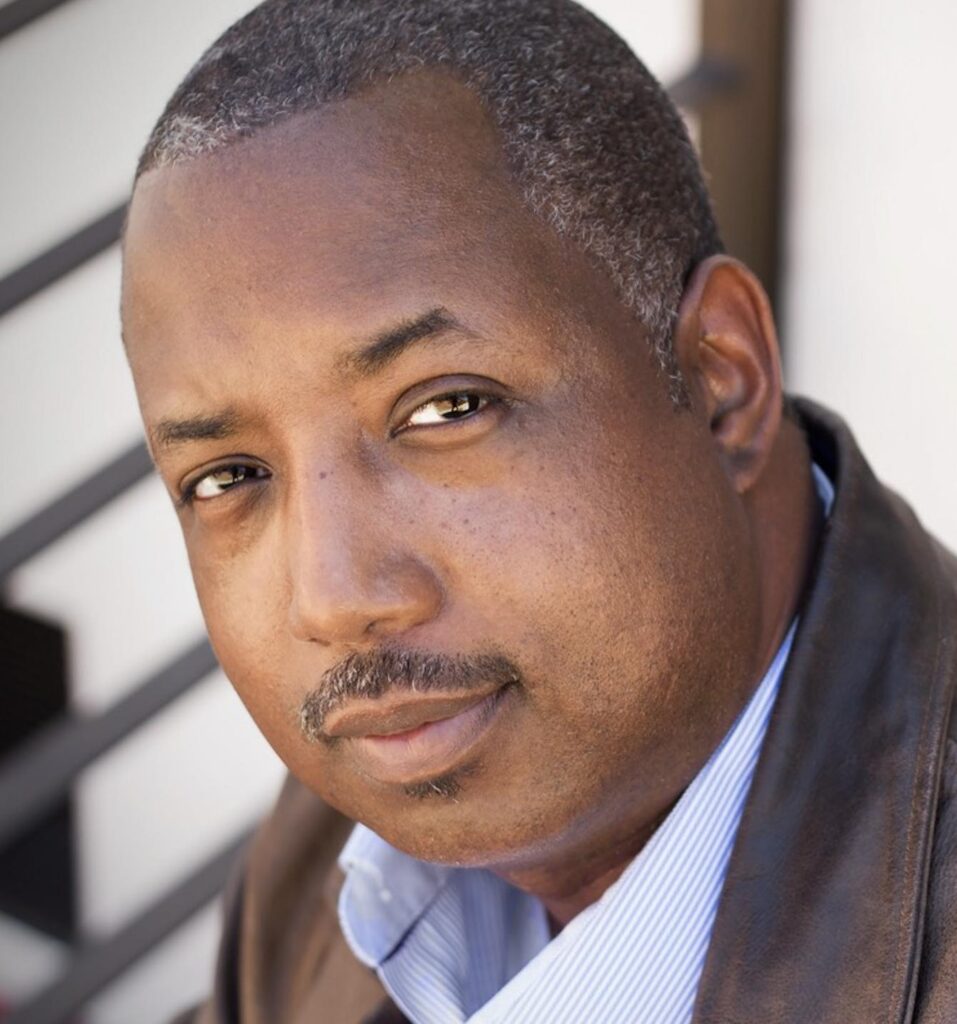 "I identify with him intensely because I think that Joe's emotional journey is one that I myself have been on," says Powers. "So I innately understood this idea of feeling that you're really meant to do something and also getting into a delusional state over your pursuit of that thing."
Gardner is on the precipice of achieving his dream of becoming a musician after he books a gig playing with jazz legend Dorothea Williams (Angela Bassett) at a prestigious New York club. But just as he's about to achieve greatness, he falls through a manhole, ending up in The Great Before, a parallel world where souls, inspired by great historical figures like Abraham Lincoln, are fully formed with temperaments and aspirations before entering their earthly bodies.
After years of tearing his hair out teaching lackluster students, Gardner is understandably reluctant to take on such a role. But he eventually agrees to coach 22 (Tina Fey)—a sparkless soul, who doesn't seem to have what it takes to make the transition—because he believes that if he can take her to the next level, then he'll be rewarded with the opportunity to return to Earth in time for his upcoming performance. In the process, Gardner learns his own valuable lesson about living a fuller, more meaningful life.
I spoke to Kemp Powers about working on Soul (out Dec. 25 on Disney+), his soul purpose, and creating a life—and career—of value.
48 HILLS How were you first approached by Pixar for this project?

KEMP POWERS It was very cloak and dagger. I got a call from my agent out of the blue saying that Pixar had read some of my stuff and wanted to meet with me about an upcoming project. They couldn't tell me anything about it, so my first question was, 'What of mine did they read?' because I was so curious. It turns out they read One Night in Miami and a TV pilot that I'd written. I had to fly up to Emeryville to find out more.
I went up to Emeryville and they showed me a very early reel of what would become Soul. It was about 40 minutes long, just TV storyboards with some scratch acting and it had a rough structure, but the story wasn't worked out yet.
That's when I met [director] Pete Docter and producer [Dana Murray]. They asked me what I thought and I just gave them my honest opinions of the reels they showed me. I saw it as something that had this incredible potential as a film, but it just wasn't there quite yet. I told them about some things I'd love to do if I were writing this story. They took some notes, I went back home to Los Angeles, and about a week later, I got a call saying they wanted to bring me on board as a writer.
48 HILLS What did it mean to you to be working with Pixar?

KEMP POWERS Of course, being a lifelong fan of Pixar, I was excited about the prospect of being engaged. I consider myself a storyteller and I've always considered Pixar the house of master storytelling, so I was immediately intrigued.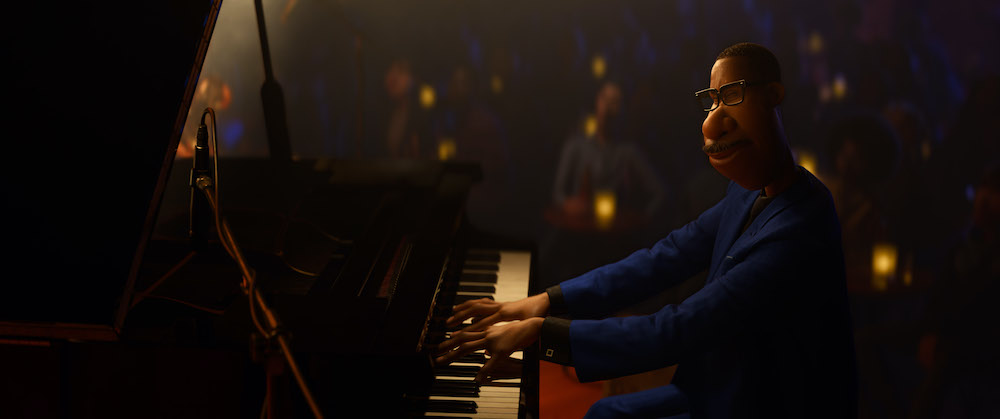 48 HILLS The two central questions in the film are a) what makes you you and b) what is your soul's purpose? How would you answer these questions yourself?
KEMP POWERS There's the age-old nature-versus-nurture debate and I believe that what makes you you is a combination of those things. I think it's elements of nature combined with a lot of elements of nurture or the environment in which one grows up with the support or lack of support a person has.
I personally don't believe that people have a soul purpose. I think it's actually an unhealthy way to think about things because that also contributes to us having a culture that's defined by winners and losers where winners are the people who are doing their dream job or the thing they love and losers are everyone else. And the reality of it is, there are so many different keys to satisfaction and happiness, and your job and your art are just a couple of those things. So I take a more holistic view of a happy, healthy life.
48 HILLS What would you like audiences to take away from the film?
KEMP POWERS The message of the film is that like jazz, life is about improvisation. We have no control over the things we're going to be faced with over our lives and no amount of planning can account for what's going to happen to us. All we have control over is how we handle those things that are thrown at us. So it's up to each of us as individuals to take what's thrown at us and turn it into something beautiful, to take what's thrown at us and create a life of value to find grace.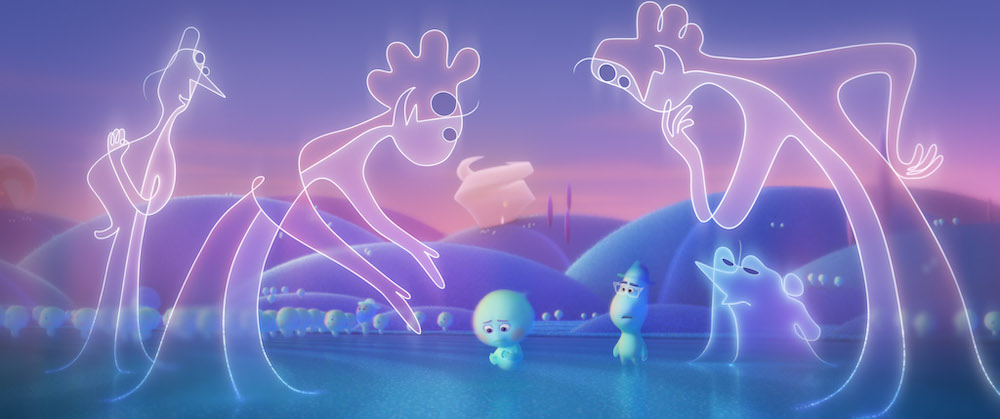 48 HILLS Along with inspiring audiences to overcome obstacles and achieve lives of value, the film seems to suggest that we also remember to stop and appreciate the little things in life—like a great conversation or a perfect slice of New York pizza. This idea, I think, will resonate with a lot of people, who feel like their lives have been put on hold as a result of the pandemic.
KEMP POWERS It's interesting because this film has been in production for four years. Earlier on, we were having conversations and asking ourselves, 'Were we trying to make a film that was a little too earnest?' We were worried that this idea about appreciating the little things in life might be a little too corny, but none of us could have ever predicted a global pandemic. That was just one of the weirdest, most surreal coincidences that I've ever seen in my life.
But we were moved and inspired by incredible films from our childhoods, like It's a Wonderful Life and stories like A Christmas Carol that—at their heart—try to remind us about the different ways that we should be able to find joy and satisfaction in our lives. We were hoping to make a new film that tackles the same questions in a different way.
48 HILLS You're finishing such a difficult year on a high note with One Night in Miami and Soul. What's coming up next for you?
KEMP POWERS There are a couple of projects that haven't been announced yet, so I can't talk too much about them. One is a project I'm writing for Barack and Michelle Obama's company, Higher Ground. Another is a project I'm writing for Phil Lord and Christopher Miller's production company. But I'm very busy. Let's put it that way.
Soul premieres exclusively on Disney+ on Dec. 25.