As a fellow music scribe recently reminded me, there are literally umpteen releases coming out right now—not that you could recognize that from reading most music platforms these days. Apart from the usual aggression of year-end lists (we will be guilty of it too), not much else is surfacing. Some platforms pack it in and wait for Jan 1. Not us. We shall proceed and continue to keep making highfalutin' music suggestions, all the way through. Cause what goes well with wine, whiskey, bottled water, or weed? 
Bomb-ass tunes—and we got you covered on those, along with a working theory on why Mace Windu may show up in the third season of The Mandalorian next year to train precious Baby Yoda. Tell Santa to put on a damn mask and let's get it!
JESSY LANZA, 24/7
Somehow I missed the well-received LP All the Time by Jessy Lanza. Chalk that one up to the COVID blues. Luckily enough, she just dropped a remix project 24/7 that is not just some holdover fodder. She, or the label, has corraled remixers Visible Cloaks, Kate NV, Proc Fiskal, and Loraine James. You'll be more than thankful to check out the breakbeat-charged, dreamy take on "All The Time" by New York DJ Swisha, the breezy electrofunk of fellow Canadian Martyn Bootyspoon's "Like Fire"—it's a mood for an entire weekend.
But the cherry on this hallucinogenic baked good is by far the rhythmic ambient, trap, slow-tempo house, and dub re-rub of "Alexander" by Foodman. Recently signed to Hyperdub—congrats to that dude—Foodman a.k.a. Takahide Higuchi is referred to as an ambassador of Japan's experimental electronic music scene. At times, there is a batty, childlike exploration in his musical temperament, like some bizarre carnival scene that pops up with whack-a-mole tendencies surrounded by groovy edges. But there is no whitewashing of genre happening in his arrangements. If anything, when locked on, Foodman administers clinics on how to do more with less.
Cheers Jessy, good on ya.
BAHAMADIA, DIALED UP 4
So, I'm buggin'. The Philly rap veteran Bahamadia may not need to break that golden microphone out of storage. Her brand new instrumental project Dialed Up 4—all made on her IPhone7—is a 12-minute mixtape that explores numerous aural textures that instrumental hip-hop can engender if imagination remains your tool of choice. She stated in the press that the idea was birthed after she got into mobile production many years ago in order to speed up her workflow and that lead to a stockpile of beats. Austere, trippy, gully-funk, evergreen-groove, boom-bap classic, and at times just out there. It's a careful reminder to producers of all genres to mix your shit up in order to get someplace new. This hits different.
BBE STAFF SELECTIONS 2020
When one of the most established British music labels gives you a second chance to dig on what they dropped in the previous 12 months, one must take heed and plunge. So I'm not a newbie to the label or their style. I actually bought BBE's J-Dilla Welcome To Detroit record in 2000 when I was slinging golden age hip-hop for rent money, ducking Heineken bottles for my health and well-being at The Cellar on Sutter Street. That place had "charm."
Fast-forward to this year, I dug on and probably wrote about the mahogany type of elegance in the new Roy Ayers find "Reaching The Highest Pleasure," the deep crate mystery of Larry Rose Band represented here with the tear innit bluesy-fusion charm of "The Sand," and the rubbery funk of "Rude Movements" (Moodyman Remix).
There are so many hues of soul here … but what does not get lauded enough is the wide lane of Black music this label, year after year (they are turning 25 in 2021!) keeps putting out into the world. None of it is commercial-friendly radio fluff that sounds like cardboard three months after it's done trending. Nope. I'm talking about music created by the culture for the sake of movement, joy, and upliftment. RIP TY & Mike Collins.
BEZIER, "CALICIFIED"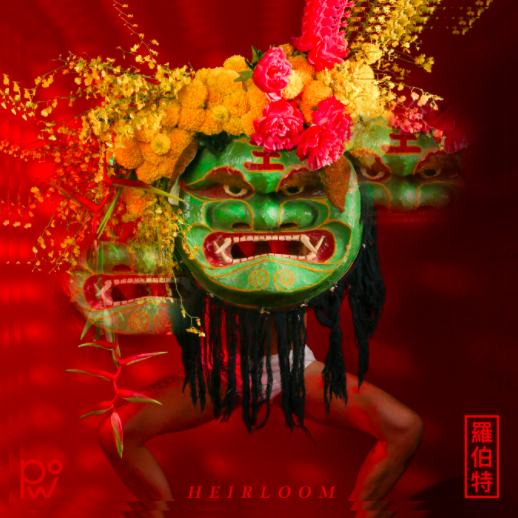 San Francisco's Robert Yang, who produces under the name Bezier, makes retro-futuristic electronic music. As detailed in his Apple music profile, that style brings together Hi-NRG and Italo-disco to new wave and synth-punk. Yang joined the Honey Soundsystem in 2007, the world-renowned clique started their weekly the following year and in addition, began booking their artists around the globe. Recently Yang launched a new label, Piece of Work, which will officially take off in January with an album release from he himself, utilizing the new moniker 羅伯特 (pinyin Luó bó tè). Heirloom is described as an "homage to the work and sacrifice of pioneers" and will be released on January 12. You can enjoy its track "Calcified" right now.