Gina Basso, manager of film at the San Francisco Museum of Modern Art, sees the "No Time to Rest!" series as a time to show some of the filmmakers she's had her eye on for a while. One star of the five-part program of films by women that Basso curated with media arts curator Rudolf Frieling is Ja'Tovia Gary, whose work The Giverny Document (Single Channel) will be on view online Wed/9 through Dec. 16.
Basso says The Giverny Document is like nothing she's seen before, combining archival footage, animation on celluloid, sound design, and direct cinema. At one point, Gary shows up in Claude Monet's gardens in Givenchy. Another referential stand-out moment is when The Giverney Document uses footage of singer Nina Simone singing Morris Albert's 1975 easy listening hit "Feelings."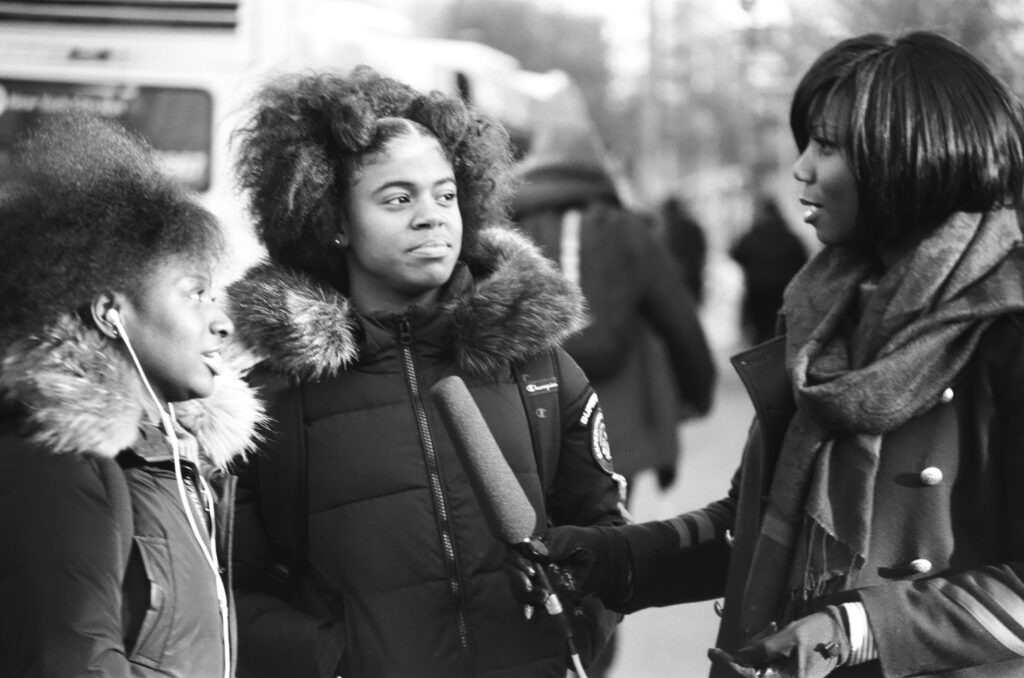 "It struck me Ja'Tovia is doing what Nina Simone does when she does a cover, and transforms the song in a unique way," Basso says. "She's taking a cue from Nina Simone and transforming these images."
The film also includes the filmmaker interviewing Black women in Harlem about if they feel safe in the world and in their bodies, in what Basso thinks is a sort of send up of Chronicle of a Summer by Jean Rouch and Edgar Morin.
"It's a thrill to have this work involved," Basso says. "[Gary is] an important voice. She's a force."
Other artists featured in the series include Eve Fowler, Jeanne C. Finley, Kelly Gallagher, and Lynn Hershman Leeson, whose film !Women Art Revolution will be online Dec. 16-22. The series is part of the Feminist Art Coalition, which launched this fall at more than 100 art institutions across the United States. It was originally conceived by Berkeley Art Museum's senior curator Apsara DiQuinzio and was inspired by the 2017 Women's March, which took place the day after Donald Trump's inauguration.
The FAC exhibitions were planned to coincide with the November election this year, but the schedule was scrambled due to the pandemic.
Basso says she wants to use the museum's platform to advocate for diverse voices. About a year ago, she and Frieling started talking about the series, and they chose its title to convey the urgency before the election. Originally, they had planned for live screenings with conversations and discussions in between, but now those screenings have moved online.
THE GIVERNY DOCUMENT (SINGLE CHANNEL) is on view at the SFMoMA site Wed/9-Dec.16 as part of the "No Time to Rest!" film series.