Starting Tue/19, the San Francisco Department of Public Health has launched an electronic notification system which will let you know when you are eligible for COVID vaccination shots.
San Francisco depends on the state for its vaccine supply, and the shots are then dependent on the quantity allocated to your health provider or the SF heath system. So exact dates of when you can get the shots will still be a little fuzzy.
However, if you sign up you will at least know that you're eligible to access the vaccine and the two shots it requires. (Both the Moderna and Pfizer vaccines are used.)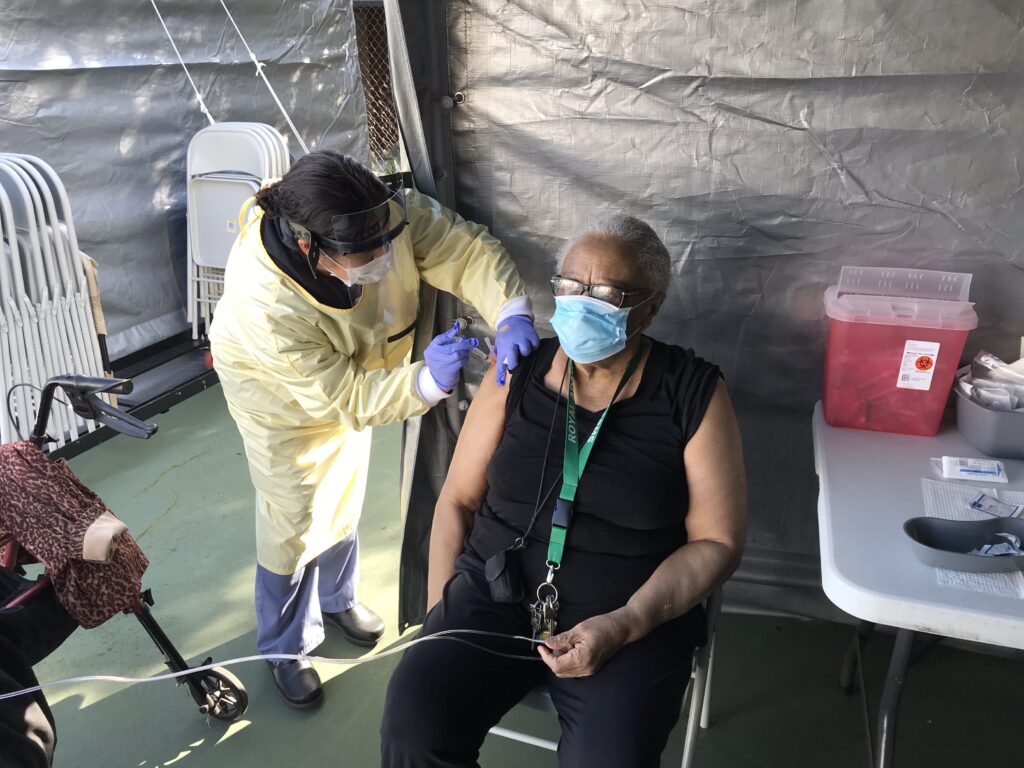 The system for eligibility is based on California's phased priority list, which puts seniors, essential workers, and those with certain health conditions first.
The outlook for quick vaccinations for everyone looks bleak. Chronicle reporter Heather Knight, tweeting from today's COVID press conference by London Breed, pointed out that San Francisco will run out of vaccines by Thursday. The mayor said that more vaccines are arriving. (California made news last week by ranking near the bottom of states who had rolled out vaccine programs.) COVID cases are still rising, but at a slower pace. The mayor stressed the importance of continuing to wear masks and social distance.
CLICK HERE to sign up to the new program.