The pandemic has made life on the streets of San Francisco even harder, for all sorts of reasons. One of them: Many homeless people survive on the money they make selling the Street Sheet, a publication of the Coalition on Homelessness.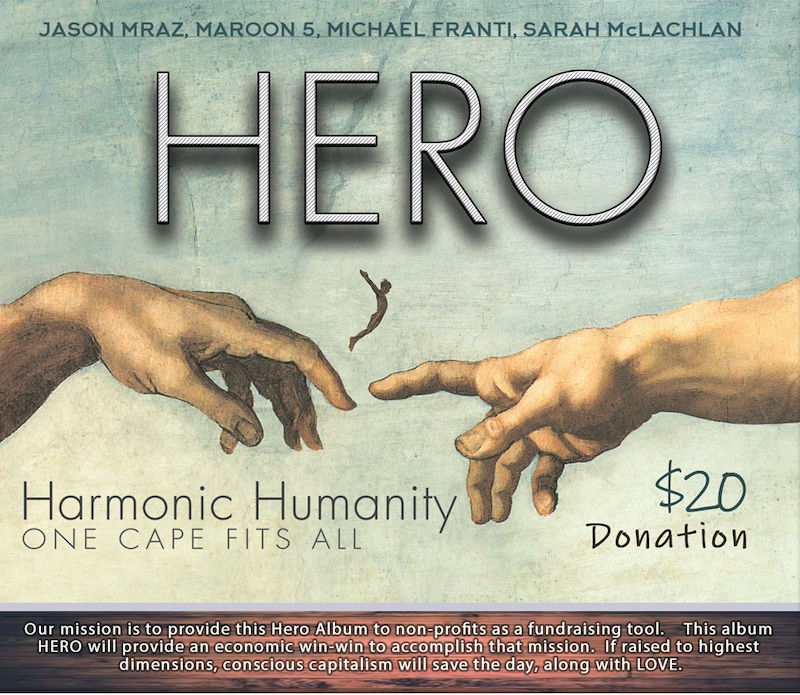 COVID has forced the coalition to cut down the print cycle to one new edition per month. The decrease in new issues of Street Sheets, as well as a lack of foot traffic, has made it increasingly difficult for Street Sheet vendors to continuously make enough profit from their sales each month to afford basic necessities during the pandemic.
Every penny that vendors make selling the paper goes directly into their pockets, and helps them pay for things like food, toiletries, and housing.
But there's a bright spot on the horizon, and it's called Harmonic Humanity.
Over the past several months, Street Sheet vendors have been able to make $60,000 selling Harmonic Humanity's "Hero, One Cape Fits All" CD as well as their "Be Love" postcards alongside their Street Sheets around the city.
The CD features songs from popular recording artists such as Jason Mraz, Maroon 5, Michael Franti, and Sarah Maclaughlin, and the postcards feature art by Justin Marine and Jon Marro.
With the addition of Harmonic Humanity products vendors have been able to recoup some of their lost profits.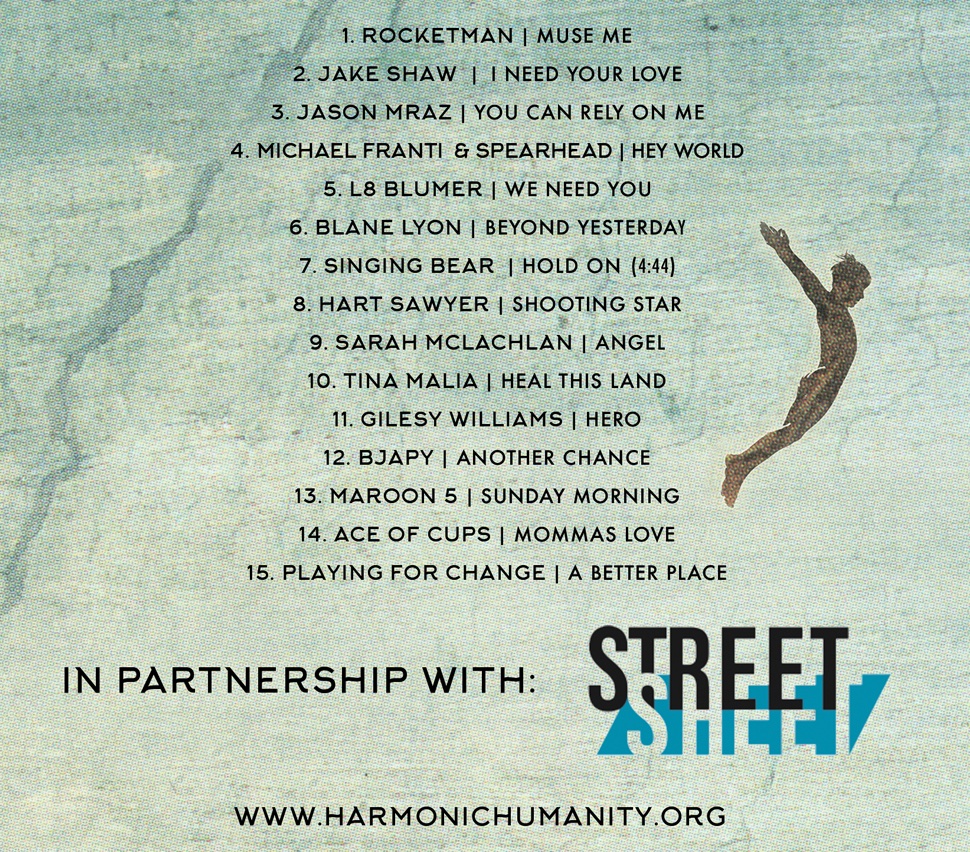 As Street Sheet Editor Quiver Watts noted, "A lot of the vendors have been able to support themselves primarily through Street Sheets and because Street Sheet is down to one paper a month it has been difficult for them to make as much profit as they did pre-pandemic."
But thanks to the partnership, vendors have been able to continue paying for hotel rooms and SROs, as well as continue fixing up their RVs and other vehicles so that they have a safe place to rest at night.
For Director and Co-Founder Joseph Jacques, this has been an 11-year-endeavor.
Harmonic Humanity was founded by Jacques and longtime friend AJ Lovewins. As Jacques explained, he came up with the idea Lovewins called him while working in a soup kitchen in Seattle. He suggested a compilation album that unhoused and impoverished people could sell alongside newspapers like Street Sheet to boost their earnings.
Lovewins had worked in Los Angeles as part of the film industry, but got caught up in a party scene that ultimately took him down a path of addiction and left him living on the streets. His experience with both the entertainment industry and homelessness gave him the idea that became Harmonic Humanity.
After the duo was able to successfully fundraise enough money to produce a thousand or so CDs – with songs by artists who donated their work — they pair hit the streets of Seattle. Their first stop — Whole Foods. Jacques and Lovewins figured their best bet would be pitching their CD outside the supermarket.
They sold their first CD to Dave Matthews. (Yes, the same Dave Matthews of the Dave Matthews Band.) For Jacques, who outside of Harmonic Humanity also works as a narrative life coach, this felt like a sign that the pair were on the right path.
Jacques still watches out for signs, calling himself "an always positive/optimistic dude." Despite the challenges that 2020 brought he is determined to grow Harmonic Humanity even further in 2021 with the "Roadtrip of Love" — a ten-city tour during which Jacques hopes to drive across the country to ten cities most impacted by homelessness in the United States — Seattle, San Francisco, Los Angeles, Las Vegas, San Diego, Boston, Chicago, New York, Washington D.C., and Philadelphia.
The idea is to drop off 5,000 "Hero, One Cape Fits All" CDs and 2,000 "Be Love" postcards in each of these cities to help create over a million dollars' worth of jobs in 2021.
He's trying to raise $100,000.
He hopes to reproduce the same success that Harmonic Humanity and Street Sheet vendors have had in San Francisco across the nation so that unhoused and impoverished people in each of the ten cities can have access to financial mobility during such an unprecedented time.
Currently, the "Hero, One Cape Fits All" CD sells for $20 and the "Be Love" postcards sell for $5, and Street Sheet vendors are setill selling both around the city.
Watts also acknowledged that pre-pandemic there was a stigma around unhoused and impoverished people – and now it's even worse. However, they wanted to assure potential Street Sheet shoppers that "All vendors are equipped with masks and hand sanitizer to make it a safe buying experience."