Most of what the City Controller's Office told the supervisors today was that the system to avoid political corruption at the airport worked, and that other basic oversight rules could help prevent future corruption at departments like Public Works and the Public Utilities Commission.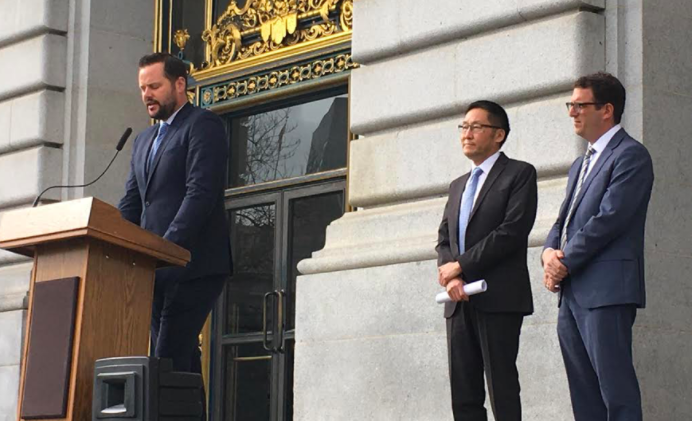 In fact, the controller reported, the attempts to bribe an airport commissioner failed – and would have failed anyway – because one commissioner can't have any impact on contract decisions.
Sup. Rafael Mandelman noted in the hearing that the airport seems to be "corruption resilient" – independent employees evaluate contracts and decide who gets them, and the commissioners don't even know who has applied.
Sounds wonderful. Except that it's hard to believe it's entirely true.
As Sup. Dean Preston pointed out, the people involved in this operation were pretty sophisticated about the workings of the city. And the evidence in the FBI wiretaps clearly indicates that some of the airport commissioners have close ties to some private businesses that win contracts; in fact, the commissioner later identified as Linda Crayton says on tape, referring to a different contract:
"Oh, they cooked it outside, I know that they did."

Preston noted that the Controller's Office is assuming that "there was no ability for the commissioner to deliver" on the alleged bribe.
"I am having trouble squaring that with the actors and the complaint," he said. "The findings are that they were attempting to bribe someone with no power to do anything. It's hard to accept on its face. It doesn't add up."
That's correct. Commissioners are supposed to stay out of the day-to-day operations of their departments, but everyone who has watched City Hall closely knows that's not how it works. If you're a member of a powerful commission, and you have the support of the mayor (which these airport commissioners clearly did) then you can make a call to the director (who works for you) and ask for favors.
It happens all the time. It's one reason people want to be on these commissions. Sometimes it's pretty innocent – hey, director, can you get my daughter's boyfriend a summer job? Sometimes it's more nefarious – hey, director, can you make sure this company gets a fair deal on the contract bids?
And the department heads know what that means.
Now: Do you suppose if a department head gets a call from a commissioner close to the mayor and then calls the Mayor's Office to complain about improper influence, anything is going to happen?
Not under the succession of mayors who have allowed, if not encouraged, this to happen.
"What is the oversight of how that would come to light?" Preston asked. The answer: Someone would have to call the whistleblower hotline and report it.
Who's going to do that? The department head, who has a great, high-paying job? The other commissioners, who are all (in many cases) also appointed by the mayor?
Mandelman asked if there was any way to fix the problems at DPW, which is clearly not "corruption resilient" – other than "don't hire corrupt department heads."
That's a good solution. There's a better one: Make it clear that the Mayor's Office doesn't tolerate any of this, from anyone, at any time. Change the entire culture of corruption that has permeated City Hall at least since the days of Mayor Willie Brown.
It's not happening yet: So far, I have not seen any move by Mayor Breed to fire all the airport commissioners who routinely violate the Brown Act by lining up votes in advance of meetings.


That would be a start.