Thank you for being curious about Good Taste, your weekly menu of Bay Area food finds and happenings. Try the bacon steak!
Pig out: There have been a lot of stories published this week about how California will be enforcing animal welfare laws that increase minimum space requirements for raising livestock for the purposes of selling eggs as well as pork and veal products come January 1. While some headlines stoke fears of a bacon shortage or bacon being banned, Food & Wine does a good job of explaining that bacon producers who still want Golden State business will have to change whether they're based in California or not.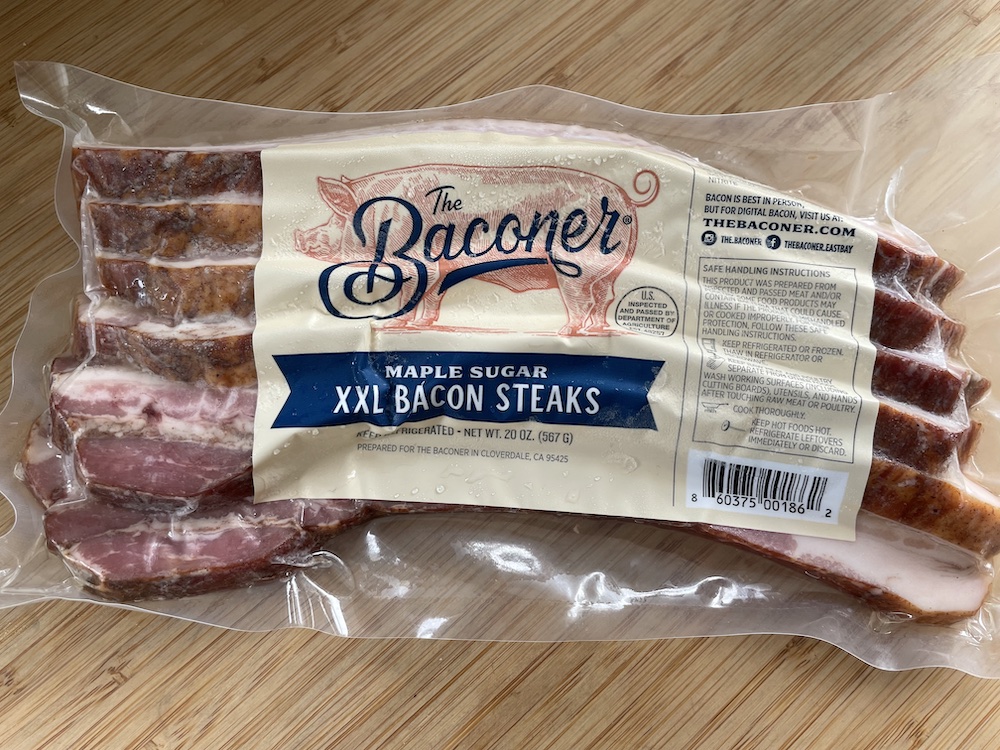 Even though we probably have to worry about a bacon shortage about as much as a boba shortage, I still decided to support a local bacon producer this week and splurge on some luscious XXL Maple Sugar Bacon Steaks from Berkeley's The Baconer, which is the biggest bacon I've seen around here. Turns out that founder Camilo Velasquez offers bacon-centric cooking classes as private team building exercises; there has to be some cool companies around here that would benefit from that kind of bonding. The Baconer's products, which also includes an intriguing looking candied bacon rub, is available in select grocers, via Good Eggs delivery and can be shipped from the website in what Velasquez calls "digital bacon" on the package.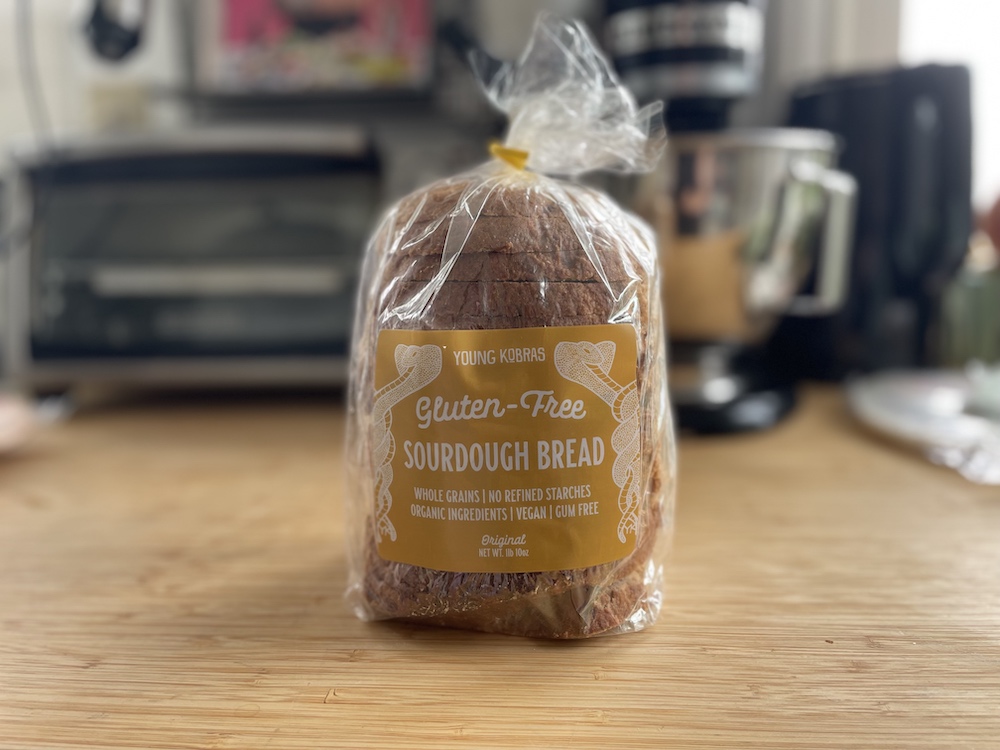 Nicely toasted: I'm not vegan and don't have gluten sensitivities, but I do like to sample and support local vegan and gluten-free bakers that I enjoy, and I can now add Young Kobras sourdough to my recommendations. The name did what it was supposed to and sparked my curiosity (and conjured up images of '80s movie montages), but I was also drawn in by the promise of a handmade, slowly fermented vegan and gluten-free product with organic ingredients and no gums, sugar, eggs or dairy.
The loaves, which are made with brown rice, sorghum and millet flours, cost over $10, which may obviously be an issue to some shoppers, but they're hefty and may be a worthy treat for people who are missing regular glutinous sourdough bread. Pro tip: this bread is meant to be toasted—don't try it cold, like I did at first! It's also available through Good Eggs delivery, or you can buy larger quantities of bread and a gluten-free baking mix for just $6 directly from the company's website.
Bad + Bougie: Local children's book author and screenwriter Maya Cameron-Gordon is launching an alkaline, sea-moss-based beverage business called Bougie Smoothies at a pop-up event at Global Net Mobile Detailing (1001 Harrison Street) on August 14. She'll be slinging smoothies alongside Vegan Mob, a restaurant and food truck whose founder is her husband, Toriano Gordon.
Queer wave coffee: Congratulations to Fluid Coop SF, which opened a trans-owned and TGNC centering cafe and event space inside La Cocina Municipal Marketplace on August 2. It's open at 8am on weekdays, which is before the rest of the food hall, but you'll find pastries and morning treats made by some of the other vendors, which are all woman-owned.
A kinder, gentler Palooza: I know I'm not the only one who has watched the COVID-19 stats roll in with horror after packed crowds partied at Miami's Rolling Loud music festival a couple weeks ago and last weekend's Lollapalooza in Chicago. It's totally OK to not want to go out right now, or at least to be a little more careful and deliberate about what you do, but I thought I'd put Lumpiapalooza (October 23-24) at District Six on your radar now in case you're looking for a fun food and music event in a couple months. In addition to traditional fillings, you'll also encounter concoctions including sisig lumpia-cheladas, cheeseburger lumpia, elote lumpia and lumpia on custard bars, plus beats by DJ Shortkut and hosting by Fran Boogie, a combo that keeps the energy on a million at all times.
There's a non-stop ecstatic food party happening at Tamara's site California Eating.