Arts are popping up all over, more than we can quite keep up with! Suddenly my dance card is full and my ears are gaily ringing. (If the rapturous Outside Lands weekend was any indication, people are more than ready for a Fall Arts Fantasy: The Haight was swarmed with festie outfits on a very diverse crowd; in the Mission it looked like the bike messengers had returned from Capistrano.)
Another sign that fall is popping—the reappearance of a live Fall Issue of Pop-Up Magazine (November 12 at Paramount Theatre Oakland). For those unfamiliar, Pop-Up Magazine is "a multimedia storytelling spectacle performed onstage," wherein "contributors present unforgettable true stories with sound, illustration, animation, film, and photography all mixed together, and an original score performed onstage by musical collaborators, Magik*Magik Orchestra." It's one of my favorite cultural nights in the Bay Area. (The whole shebang tours historic venues throughout the country, but we usually get first dibs, as the concept originated here.)
"It's like coming home," Pop-Up Mag Editor in Chief Doug McGray told me. "We did a lot of great storytelling when we couldn't be onstage, but there's nothing like a live magazine show. We've gathered such a great cast of performers"—including Emmy-winning TV writer Cord Jefferson (Watchmen, Succession, Master of None, The Good Place); writers Ingrid Rojas Contreras (debut novel Fruit of the Drunken Tree), Jon Mooallem (The New York Times Magazine), and Ian Urbina (Pulitzer Prize–winner); radio producer Shima Oliaee (Dolly Parton's America); filmmaker Ben-Alex Dupris (director, Sweetheart Dancers).
"They'll be sharing some unforgettable stories," McGray continued. "I'm especially excited to be back in a theater, for that feeling that we're all experiencing something together… the audience, all of us backstage, the band, everyone. We've all come together for something special and memorable. We wouldn't want to be anywhere else. And we'll be telling all our friends about it after."
Pop-Up had hardly been dormant during the pandemic, as McGray notes, enacting a series of innovative experiences that I'm hoping it incorporates in future iterations. "For the holidays last year, we released an "Issue in the Box" full of stories delivered as clever, beautiful objects, tiny books, and more, from some of our prominent, creative friends," McGray said. "We released an audio experience called "Field Guide" that Spotify picked as one of the best podcasts of the summer, plus an accompanying, limited-edition print journal full of beautiful photo stories. We created a "Sidewalk Issue" that embedded stories in Los Angeles, San Francisco, and New York—audio at a bike rack, video in a storefront, a food story printed as a takeout menu, a giant graphic-novel mural, an art vending machine, a newspaper zine, secret phone numbers, and more."
What's coming for this installment? "Like other Pop-Up Magazine shows, our Fall Issue will feature a mix of stories: funny, thought-provoking, timeless, topical," McGray says. "And of course we have surprises in store. But more than anything, I'm excited to be back together again with an audience. Our shows draw such an amazing audience. We've always been grateful for that. We miss them!"
POP-UP MAGAZINE FALL ISSUE 2021 happens November 12, 7:30pm at Paramount Theatre, Oakland. More info here.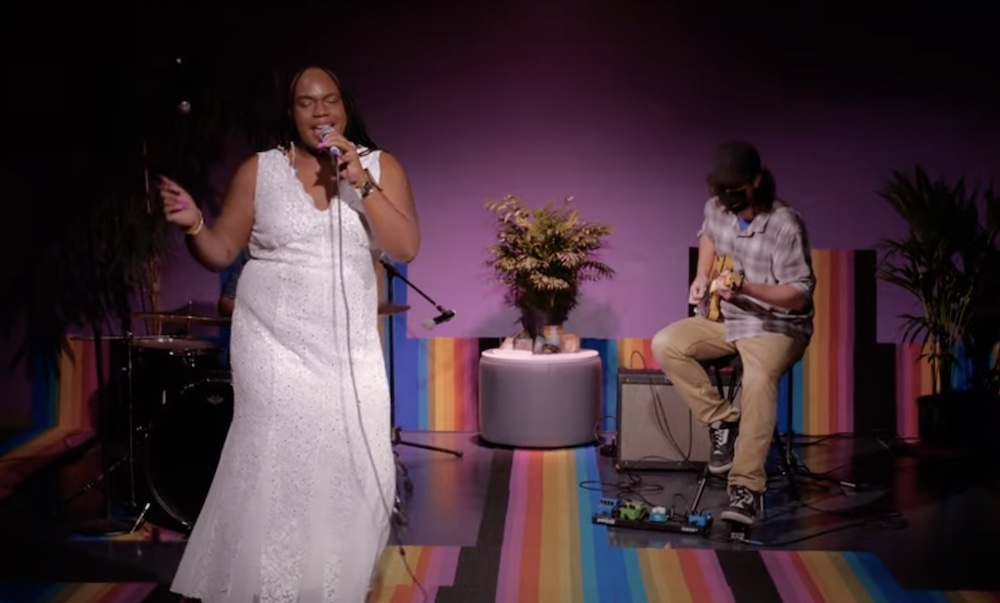 ON THE SUBJECT OF STELLAR STORYTELLING I am enchanted by this terrific appearance by powerhouse Bay Area singer Tory Teasley that was broadcast by the San Francisco LGBT Center last Thursday. This was the inaugural performance of the Center's new Queer Vibes series, "a brand-new arts and culture program that serves as a platform to showcase budding local LGBTQ+ singers, bands, and spoken word artists." They won't let me embed the video for some reason, but check out the whole thing here.
I can't wait to see what else is in store. You can find out more info about the Queer Vibes program here.
MORE ARTS EVENTS OF NOTE
WED/3-JANUARY 17 THE HOLIDAY ICE RINK IN UNION SQUARE RETURNS Slip and glide around like Kristi Yamaguchi (although I think her namesake rink has moved to San Jose) at the picturesque Union Square—and don't forget that Drag Queens on Ice happens December 2. More info on the rink here.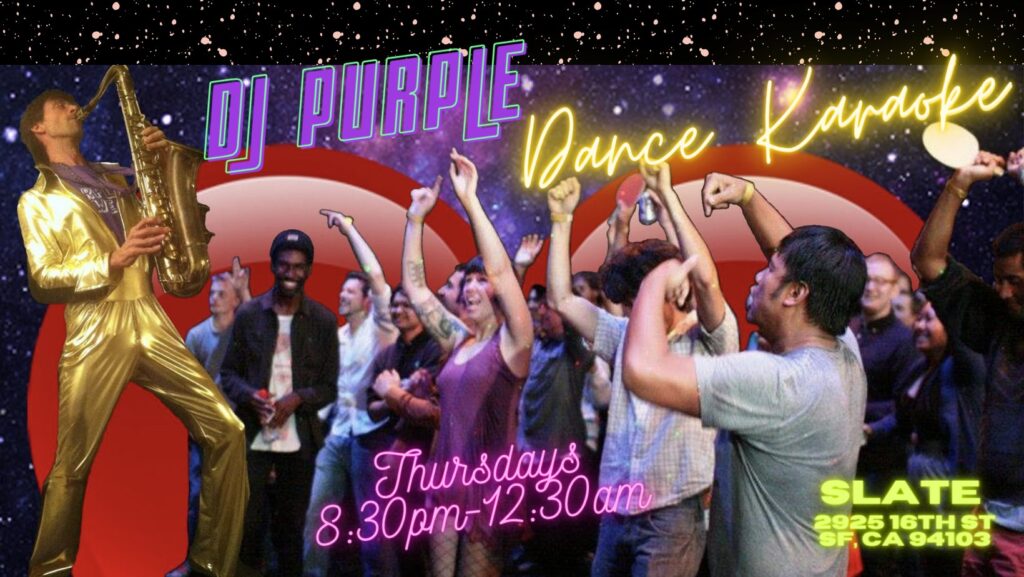 THURSDAYS DJ PURPLE DANCE KARAOKE The best! Not only does DJ Purple stock all the classics and up-to-the-minute hits, he accompanies you live on saxophone! Truly a wonder—ask me about how we brought down the house with "Superstition" over drinks one day. 8pm, Slate, SF. More info here.
FRI/5 BOOKA SHADE The Berlin duo's irresistible take on upbeat techno has landed them unusual spots on indie and jazz festival lineups, as well as unlikely gigs remixing rock bands like Kings of Leon. Find out why they've been named one of the best live-touring electronic acts. 9pm, Great Northern, SF. More info here.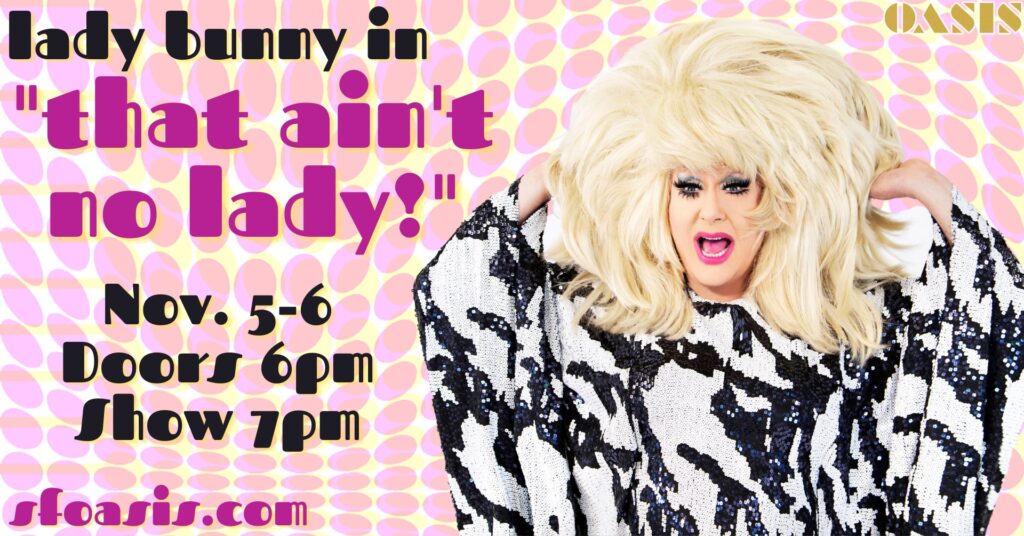 FRI/5 and SAT/6 LADY BUNNY IN: "THAT AIN'T NO LADY" They say the higher the hair, the closer to God. Well, they are wrong. "Get ready to hold your sides laughing with the legendary warthog of Wigstock! America's favorite sow in a smock promises a night of corn-fed comedy, filthy music and plenty of wallowing in the mud. Throw in some amateurish puppetry, mind-reading and an original tune, and you've got over an hour of live vocals and belly laughs." We adore the Bun-Bun. 7pm, Oasis, SF. More info here.
FRI/5-SAT/7 "THESE ARE THE ONES WE FELL AMONG" "These Are the Ones We Fell Among takes inspiration from the movements, myths and metaphors of our endangered animal cousins – persons called by other names, like "elephant." Conceived, choreographed, written and directed by award-winning interdisciplinary artist Ann Carlson in collaboration with inkBoat, These Are the Ones We Fell Among grapples with elegance in the face of extinction, looking for humor and grace amid excrement, entropy, fear and fury." ODC Theater, SF. More info here.
SAT/6 NACHOS FEST Almost everything tastes better smothered with melted cheese, and this family friendly outdoor festival, with music and entertainment, pours on the extra queso for an afternoon of piled-high delights. Noon-6pm, District Six, SF. More info here.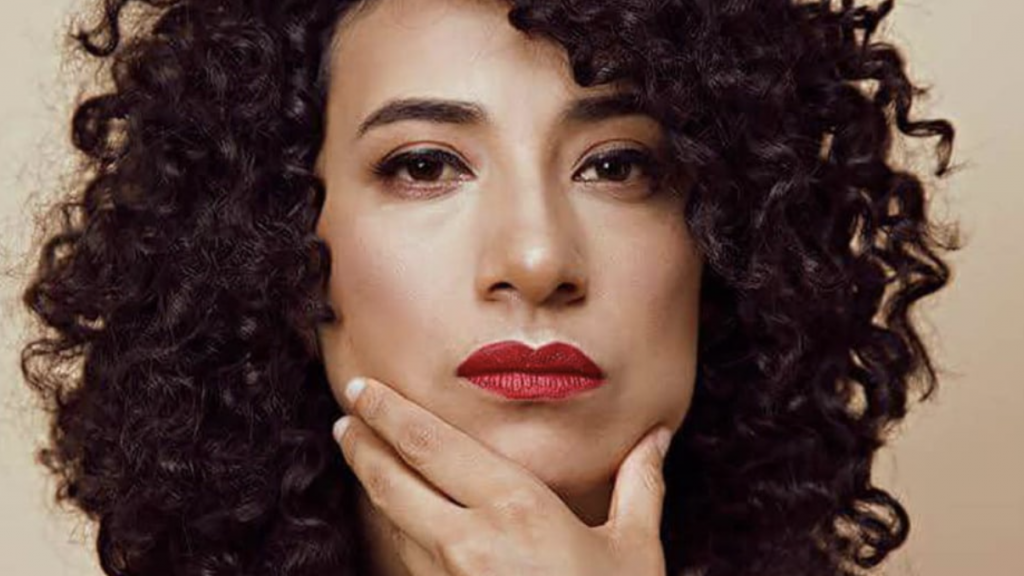 SAT/6 SF SYMPHONY DÍA DE LOS MUERTOS CELEBRATION This is such a sweet family tradition, I'm so glad it's back—and the music is terrific. "Conducted by Enluis Montes Olivar, this annual Symphony event features traditional Latin American music and culture, dazzling guest artists, colorful festivities, and fun-filled events for the entire family." 2pm, Davies Symphony Hall, SF. More info here.
SAT/6 FLEETMAC WOOD WILD HEART DISCO "Since 2012, we have been hosting our tunnel-visioned event and celebrating the extensive back catalogue of Fleetwood Mac. With a curated and created assortment of remixes and edits we've shared our passion with like-minded hedonists at some of the best festivals and clubs in the world. Let the mascara run and the chiffon flow. It's going to be emotional. We've all changed a little bit, but one thing will never leave us – our love for Fleetwood Mac, which has literally kept our big human chain together." 10pm, The Midway, SF. More info here.
SAT/6 GO BANG! It's the return of Atomic Disco Dance Floor Action! The lovely Go Bang! party returns with all kinds of delightful sonic gems and a multi-generational crowd that I love to pieces. Special guest DJ John Ceglia has played at the celebrated Studio 54, The Saint, Roxy, Bonds, Limelight, and Ice Palace in Cherry Grove—so you know he's got the goods! 9pm-late, F8, SF. More info here.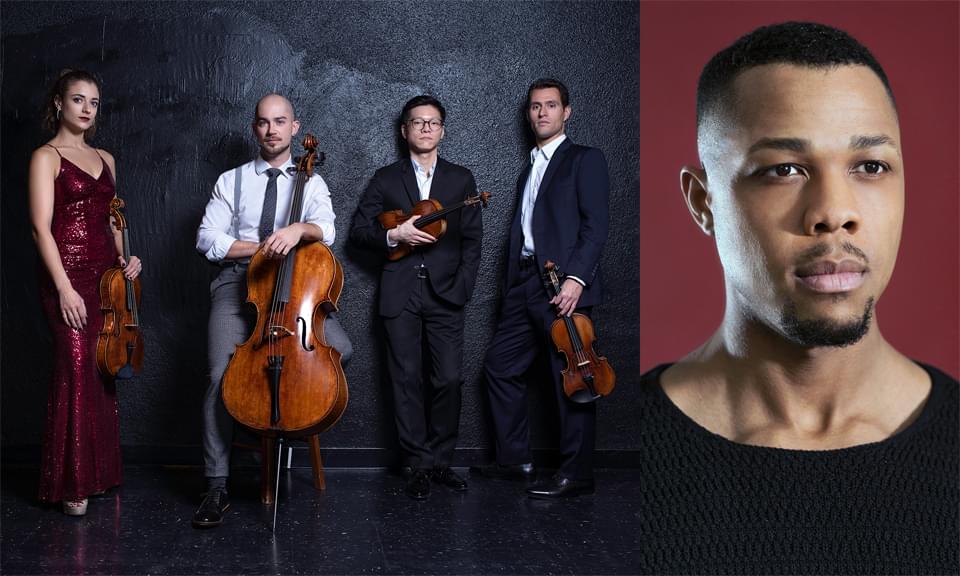 TUE/9 DOVER QUARTET WITH DAVONÉ HINES "'Few young American ensembles are as exciting and accomplished as the Dover Quartet,' asserts The New Yorker. Its youthful vitality and fresh sound are rooted in the artistic heritages of the Guarneri, Cleveland, and Vermeer Quartets and yet, the Dover has an instantly recognizable sound and style all its own. Davóne Tines' artistry stands at the intersection of cultures, history and aesthetics, where he brings together opera, spirituals, gospel, and anthems to tell deeply personal and powerfully universal stories of perseverance and human connection. 7:30pm, Herbst Theater, SF. More info here.