The local fall film festival season reaches critical mass this week, with no less than five annual showcases opening in locations from SF to Oakland to Marin County. There's a lot to choose from, and we can't pick favorites any more than we can provide an all-inclusive overview. So here's a short introduction to programming at each current event, in chronological order according to their first nights from Thurs/6 through Sun/9:
MILL VALLEY FILM FESTIVAL, THU/6-SUN/9
MVFF prides itself on being the major Bay Area stop on the road to the Oscars and other year-end prize winners. And as ever, this 45th edition of the festival will feature many such award-magnet type features recently premiered at Toronto, Telluride, Venice and such. Among them: Nikyatu Jusu's Sundance breakout Nanny, a horror-ish spin on class and racial inequality; James Gray's autobiographical fiction Armageddon Time; Darren Aronofsky's The Whale, which has provided an acclaimed comeback for star Brendan Fraser; actor-turned-director Sarah Polley's ensemble drama Women Talking; Chinonye Chukwu's Till, about the legacy of 1955 lynching victim Emmett; Noam Baumbach's White Noise, based on Don DeLillo's cult novel; Phyllis Nagy's pre-Roe abortion drama Call Jane; Cate Blanchett vehicle Tár, Little Children director Todd Field's first film in sixteen years; and The Son, a new family drama from Florian Zeller of The Father.
Stellar international titles include the latest from Poland's Jerzy Skolimowski (Eo), France's Mia Hansen-Love (One Fine Morning) Japan's Hirokazu Kore-eda (Broker), Ireland's Martin McDonagh (The Banshees of Inisherin), South Korea's Park Chan-wook (Decision to Leave), Senegal's Moussa Sene Absa (Xale), Austria's Maria Kreutzer (Corsage), England's Sam Mendes (Empire of Light) and Chile's Sebastian Lelio (with Ireland-set The Wonder). For topicality, there are self-explanatory new documentaries Freedom on Fire: Ukraine's Fight for Freedom, Elemental: Reimagining Our Relationship With Wildfire, Deconstructing Karen and The Young Vote.
Bay Area talent is also heavily represented at Mill Valley, encompassing a number of world premieres: Documentaries about culinary star M.F.K. Fisher (The Art of Eating), bluesman Fantastic Negrito (Have You Lost Your Mind Yet?), natural resource hoarding ahead of anticipated climate-change scarcity (The Grab), and a notorious recent local culture clash (Town Destroyer, focusing on the brouhaha when a WPA-era mural at SF's George Washington High School was found objectionable by very up-to-the-moment sensitivity standards). There's also a surprise fresh screen emission from historied (if still-anonymous) music experimentalists The Residents, Triple Trouble, which includes some footage from their legendary uncompleted project from decades ago, Vileness Fats. Of course no MVFF would be complete without a new dramatic feature from prolific veteran independent Rob Nilsson, whose new Faultline looks like a 154-minute magnum opus.
As usual, there will be plenty of celebrity guests, tributes, music-focused films and live performances (including a spotlight on Latin jazz great John Santos), shorts bills, children's programming, panels, workshops, parties and more. It all begins this Thu/6 with opening night gala selection Glass Onion: A Knives Out Mystery, Rian Johnson's followup to his prior Agatha Christie-like hit, and ends on Sun/16 with Danish helmer Tobias Lindholm's first English-language feature The Good Nurse, a much more serious tale of real-life murder investigation. Principal venues will again be San Rafael's Smith Rafael Film Center and Mill Valley's Sequoia, but there will also be some events elsewhere, including in Berkeley, Larkspur and San Francisco. For full program, schedule and ticket info, go here.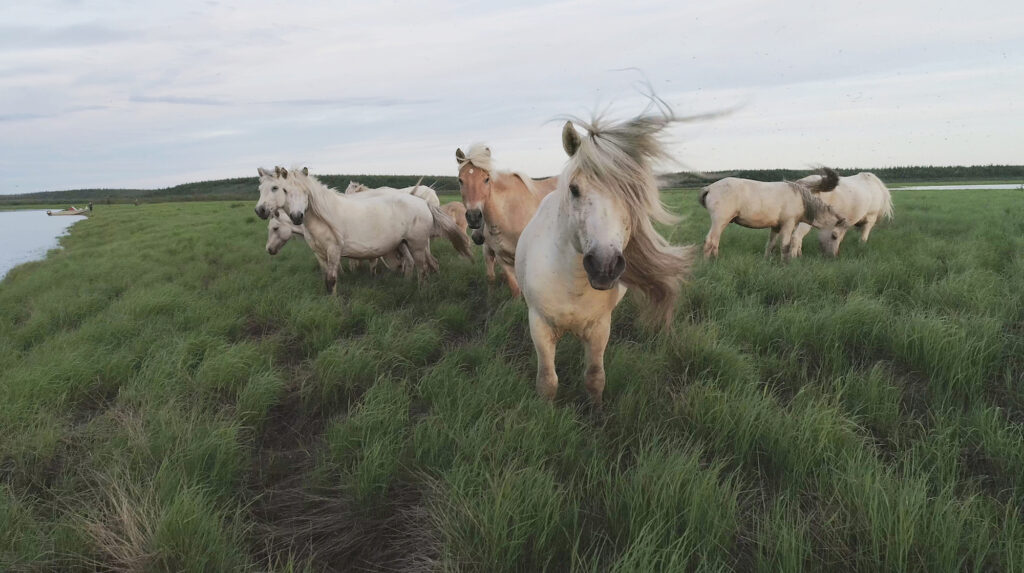 SF INDIEFEST-A-PALOOZA: GREEN FEST AND SHORTS FESTS, THU/6-THU/13
If you'd prefer not to leave the Roxie (which is also an MVFF venue), or even your own home, you can experience not one but two festivals within those comfy bounds—both of them recent additions to Indiefest's small solar system of such annual events. The Green Film Festival of San Francisco's diverse take on environmentally-focused cinema begins Thu/6 at the Roxie with Nancy Svendsen's Pasang, about a Nepali woman who almost single-handedly integrated the hitherto entirely male-dominated world of Mt. Everest climbing and professional trekking.
It ends on Thu/13 with another documentary from a local filmmaker, Jennifer Baichwal's Into the Weeds: Dewayne "Lee" Johnson vs. Monsanto Company. She chronicles the latter agrochemical giant's ongoing denial of toxic harm from some of their herbicides—despite massive piles of evidence (not to mention cancer cases), as well as the hefty body of lawsuits they've lost. It's a remarkable expose of long-term corporate malfeasance. (Note: After I reviewed this film for trade publication Variety, Monsanto's current representatives wrote me a letter still claiming "the safety and non-carcinogenicity of Roundup"—according to their own heavily lobbied "leading health regulators," that is.)
Other nonfiction features shine lights on controversial bio-engineering (Pleistocene Park, Make People Better), intercontinental transit pipe dreams (The Strait Guys), a surfing legend (The Yin & Yang of Gerry Lopez), fragile ecosystems (Geographies of Solitude), and recycling 'round the world (Scrap). The two full-length narratives on tap are fact-based and highly imaginative, respectively. Il Buco aka The Hole dramatizes the amazing discovery in 1961 of Europe's deepest caves by a group of Italian speleologists. Set in a dystopian "New Dark Ages" future, the multinational, English-language Vesper offers an elaborate fantasy in which a 13-year-old girl finds herself caught between the equally ruthless forces of a remote elite and the scrounging villagers who survive on its discards.
In an experiment at bringing different (if overlapping) audiences together, Indiefest is slotting most Green Fest programs on the early side, while turning later evenings over to the San Francisco Short Film Festival. Now in its fifth year, the latter encompasses over 100 works from around the globe, presented in 20+ themed bills. There are spotlights on comedy, inspiration, dramatic intrigue, documentary, dance, animation, sci-fi, horror, local filmmakers/subjects, and more.
Both the Green and Shorts festivals will present in-person at the Roxie Oct. 6-13, with streaming programs (including material not included in the Roxie shows) continuing to be available through Sun/16. For full info, go to www.sfindie.com.
SAN FRANCISCO LATINO FILM FESTIVAL, FRI/7-SAT/22
Also occupying a couple days at the Roxie—albeit after a longer stretch at the Opera Plaza Cinemas—is the 14th edition of Cine+Mas SF's annual celebration of new film/video work from throughout the Latino diaspora. This year that encompasses over 75 short and feature titles in 33 individual programs, starting with this Fri/7's opening night selection Jose Feliciano: Behind This Guitar. It charts the spectacular career of the Puerto Rico-born, Spanish Harlem-raised virtuoso who greatly popularized a Spanish guitar sound while traversing nearly all popular musical genres. He's still active at 77—and still probably the world's most beloved blind musician, alongside Stevie Wonder.
Other full-length documentaries include looks at the cultural ferment of early 1970s Rio (Trippy Dunes), a Santa Fe child's astronomy fixation (Clarita's Universe), the struggles of a Dominican emigre in Buenos Aires (Morenas), a Colombian civil war's weary aftermath (Strangers to Peace), the phenomenon of migrant workers in the US Christmas tree industry (Trimmigrants), and esteemed Brazilian jazz instrumentalist Lea Freire (Nature Music).
Among dramatic features, there's a multinational array representing the latest from Brazil (Beyond Ourselves, Captain Wits, Verona), Mexico (Finlandia), Dominican Republic (Heavier Than Water), Argentina (Husek, Panash), Portugal (Just Let Me Go), Venezuela (Tough Break Bromelia) and the US. (planet b234).
In-person shows run at the Opera Plaza October 7-16, the Roxie October 17 & 20, and at Artists' Television Access Octoctober 22. There's also an online "virtual festival" component (with some content distinct from the "live" programs, including a large number of shorts) available October 13-22. For full info, go here.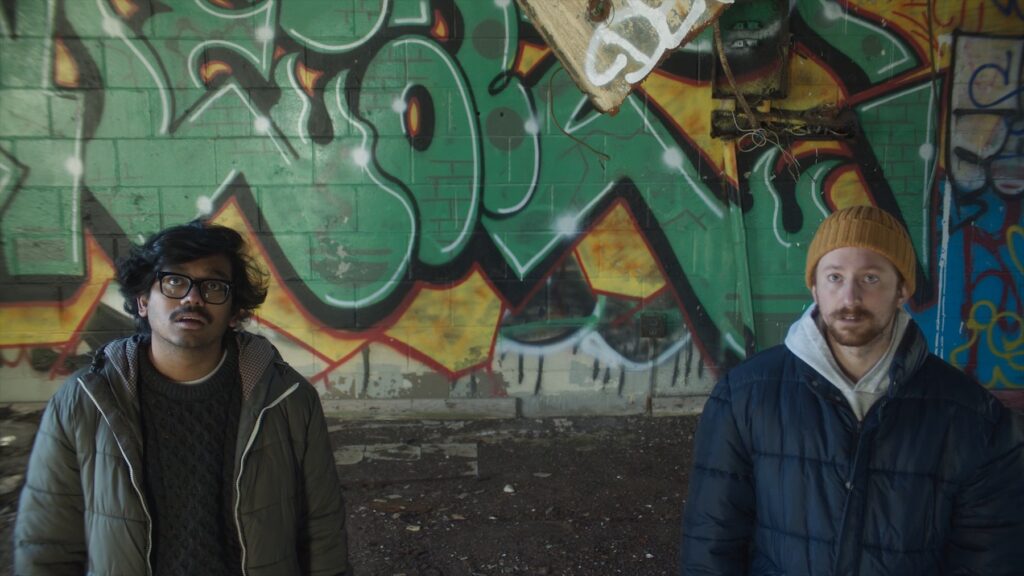 DRUNKEN FILM FESTIVAL OF OAKLAND, SUN/9-FRI/14
Finally, there's the other shorts fest—the one you can get hammered to. Not the only event of its type in the world, the Drunken Film Festival finally launched in the Bay Area five years ago, its high alcohol blood levels no doubt causing the immune system fragility that brought us the COVID epidemic. (A joke.) Which in turn contributed to the shuttering since of many bars utilized in its first edition. (That part isn't a joke.) However, an array of new and stalwart venues has been assembled to host this annum's six-day celluloid crawl, including Eli's Mile High Club, Telegraph Beer Garden, Starline Social Club, and three more.
As ever, the emphasis is on shorts—after your third cocktail, who wants "slow cinema," or even anything long enough to make a bathroom break problematic? But beyond that, the range is highly diverse, encompassing animation, the avant-garde, music videos, narratives and documentaries from around the world. Juried prizes will be given out at the festival's conclusion, and some filmmakers will be present for their screening, so you can buy them a drink (and/or yell at them). Best of all, admission is free. Your bar tab, not so much. Tip generously! And let somebody else drive home. For full schedule and other info, go here.