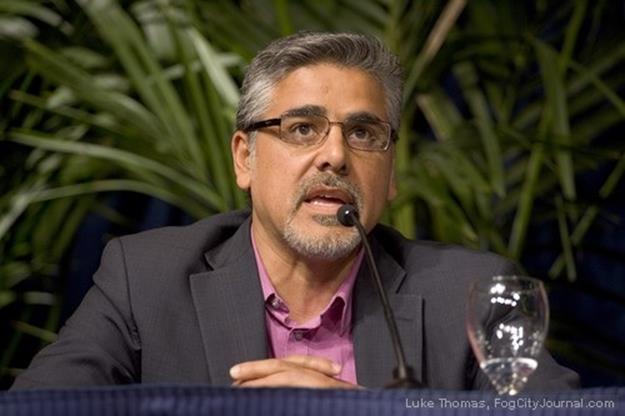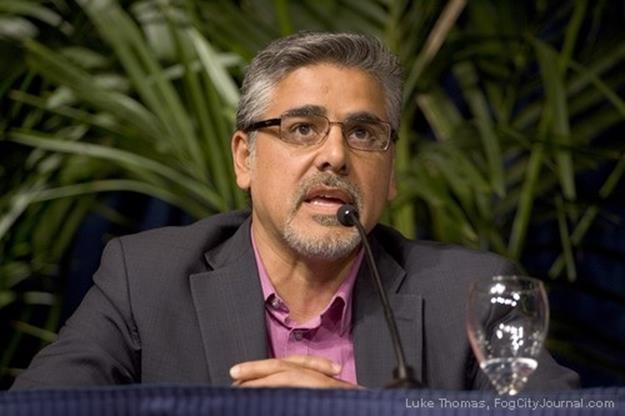 By Tim Redmond
JULY 15, 2014 – The supervisors rejected a plan today that would have allowed voters to fill vacancies on the Board of Supervisors and in the Mayor's Office.
The "Let's Elect our Elected Officials" measure went down by one vote, 5-6. The narrowest possible majority decided that it's better to allow the mayor to appoint supervisors and supervisors to appoint a mayor.
The debate was typical for this sort of measure – the opponents were able to poke holes in it, the way you can poke holes in anything that seeks to change how vacancies are filled. As Sup. David Chiu noted, there is no perfect solution.
But in the end, Supervisors London Breed, Malia Cohen, Mark Farrell, Katy Tang, Scott Wiener, and Norman Yee said that they think the current system is okay – or at least, better than the alternative.
In fact, Breed went so far as to say "I don't see what the problem is."
Well: The problem is that, as far as I know, there's no other branch of American democracy in which the chief executive chooses his or her own legislators. Presidents can't appoint members of Congress; Governors can't appoint state legislators.
Help us save local journalism!
Every tax-deductible donation helps us grow to cover the issues that mean the most to our community. Become a 48 Hills Hero and support the only daily progressive news source in the Bay Area.
Congress – the House of Representatives – can choose the president if the Electoral College is deadlocked. It's happened only twice, the last time in 1814. It's not likely to happen again.
On the other hand, two out of the past six mayors of San Francisco have been chosen by the supervisors, including the incumbent, and at one point a majority of the Board of Supervisors was hand-picked by the mayor (a guy named Willie Brown).
There was lots of talk today about how wonderful all the appointed supervisors have been, and some have indeed been fine legislators. But doesn't anybody remember the last board before district elections? The Willie Brown board? That was awful; there's no other way to describe it.
And someday, with another awful mayor, we might have the same thing happen again.
Nothing against anyone who's in office right now, but it's hard to believe that none of the six who refused to put this on the ballot saw the problem.