An UrbanIDEA forum will look at the changing electorate, the lessons of 2014, and strategies for the future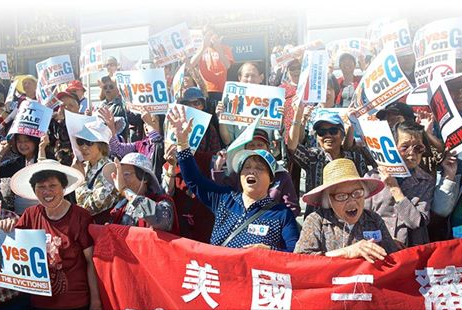 By Tim Redmond
FEBRUARY 12, 2015 — The November election didn't go well for progressives – Sup. David Campos lost his bid to move to the state Assembly; the anti-speculation tax fell short. Both faced huge obstacles – giant campaign funds attacking them. And now Mayor Ed Lee appears to be running for re-election without serious opposition.
So what lessons have we learned? What can we do different in the future? How can progressives make inroads in absentee voting, in reaching out to West Side voters, to developing new strategies and tactics? How has the electorate changed in the past few years, and how should we respond?
That's the subject of Urban IDEA's first forum of the year, and it's going to be a great discussion. The speakers:
-Corey Cook, University of San Francisco
-Supervisor Eric Mar, District 1
-Nate Albee, Legislative Aide for Supervisor David Campos
-Emily Lee, SF Rising Action Fund
-Maria Zamudio, Causa Justa :: Just Cause
Moderated by Dyan Ruiz, [people. power. media].
There will be time for questions and answers and the beginning of a new approach to local elections.
Thursday, Feb. 26, at the Bayanihan Community Center, 1010 Mission St. 6pm to 8pm. Here's the link on Facebook.
See you there!