Buses leave from the Mission at 9:30 am to take supporters to the hearing on Leno's reform bill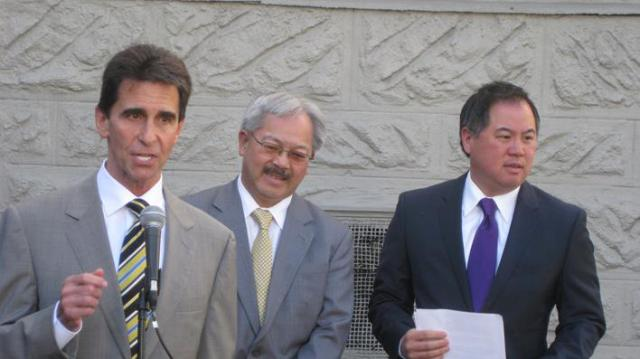 APRIL 13, 2015 — State Sen. Mark Leno is trying again to get a law passed allowing San Francisco to prevent speculators from using the Ellis Act to buy properties, evict the tenants, and flip the places for big profits.
The bill doesn't repeal the state law; it would just allow San Francisco to mandate that landlords hold a piece of property for five years before doing an Ellis eviction.
His bill last year got out of the state Senate but died in an Assembly committee – but two Democrats who voted against it were not re-elected, so the playing field is a little different this year.
Leno's bill gets its first hearing tomorrow, Tuesday/14, at 1:30 pm, and the Mission Economic Development Agency and Tenants Together are encouraging people to march to the state Capitol and attend the hearing.
Buses leave 24th and Mission at 9:30am. MEDA will provide lunch at the Capitol. For more info, call MEDA Policy Manager Gabriel Medina @ (415) 282-3334 ext. 150.