Tenant groups say that pricey petition campaign is using misleading tactics to confuse voters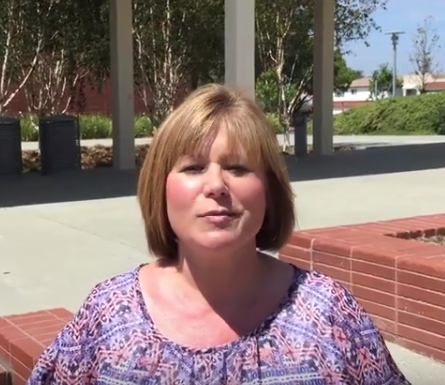 By Tim Redmond
AUGUST 27, 2015 — A real-estate-backed effort to repeal Richmond's rent-control law is attracting paid petitioners with an unheard-of price of $12.50 per signature – more than triple the highest price typically paid in the Bay Area.
And supporters of the law saw the people with the clipboards are putting out a misleading message, saying that the referendum will actually strengthen rent control.
No organization has yet publicly acknowledged funding the expensive effort, and we won't know for sure until early September, when the paperwork is due, where the money is really coming from.
However, sources tell me that the deep-pocketed backer is the California Apartment Association, a longtime foe of rent control that could see Richmond as a bellwether. After the City Council approved a rent-control measure in that town, efforts have spread to other cities like Santa Rosa, where an organizing drive is underway.
Following the money trail takes you down the rabbit hole that is paid signature-gathering in California, where contractors and sub-contractors hire temporary workers who often travel the state in search of the quick cash they can make convincing voters to sign a petition.
In this case, Bay Area Petitions, which is based in San Francisco, is playing some role. The company's phone message, aimed at paid petitioners, mentions the Richmond effort and the $12.50-a-name price. (In contrast, several other campaigns that company is doing pay $1 to $3 a signature.)
Repeated phone calls to the company's main number were not returned. I called the number of a person named Paul, who was listed as a contact on the Bay Area Petitions message; he answered the phone and said he had nothing to do with the Richmond effort.
That work, he said, was contracted to Paul Olson, who runs Olson and Associates, a political consultancy firm in Tulare that normally works for Republicans.
Calls to Paul Olson were not returned. I reached Joel Olson, who is also listed as a contact at the firm, but when I started asking about the Richmond campaign he told me he was having trouble with his phone and hung up.
Reliable sources told me that the state Apartment Association was the client putting up the money. Repeated calls and emails to that organization were not returned.
In videos posted on YouTube, Richmond residents say they were given misleading information about the referendum. One woman says she was shopping at Safeway and was "asked to sign a petition in support of rent control."
"I pointed out to the person that it wasn't in support of rent control it was to repeal the rent control ordinance that had just passed. …. She said she was confused and was not sure what she was presenting."
In an interview with Channel 14, a Richmond man says he saw a table with signs saying that the petitions were in support of rent control. He signed the measure thinking it was "the opposite" of what it actually was.
Gabriel Haaland, East Bay political coordinator for SEIU Local 1021, which was one of the leading proponents of the rent-control law, told me that the union is asking the Richmond City Attorney and the county District Attorney to investigate possible violations of the state Elections Code. "Lying to voters is a crime," he said.
In fact, state Elections Code section 18.600 prohibits signature gatherers from intentionally misrepresenting the measure "to any person who signs, or who desires to sign, or who is requested to sign, or who makes inquiries with reference to it, or to whom it is presented for his or her signature."
A Richmond online newspaper set up by Chevron's political consultants reports that petitions can be picked up or signed at the office of the West County Association of Realtors. But Mark Appel, a spokesperson for the Contra Costa Association of Realtors, told me that his group is not at all financially involved and is not paying for the signatures.
Rent-control supporters are mounting a counter-campaign to tell voters what this measure really is. It's a referendum on the law the City Council passed, which means it's a direct attempt to repeal the newest rent-control law in California.
My sources may be wrong; maybe another landlord group is funding this. But it's somebody with a lot of money to spend. The referendum will need to gather about 4,200 valid signatures by Sept. 4. Since most petition drives expect at least a third of the signatures to be invalid, the landlord interests will have to collect closer to 6,000 to be sure.
At $12.50 a pop, that's $75,000.
Full disclosure: I do some freelance work for Local 1021, editing the union's quarterly magazine. I also am a guest lecturer at City College and I teach a course at the University of San Francisco and taught last spring at the SF State OLLI program. If anyone else offers me any paid gigs to supplement my modest 48hills salary, I will happily let you know.