SoMa activist dies at 66; helped protect blue-collar jobs in the district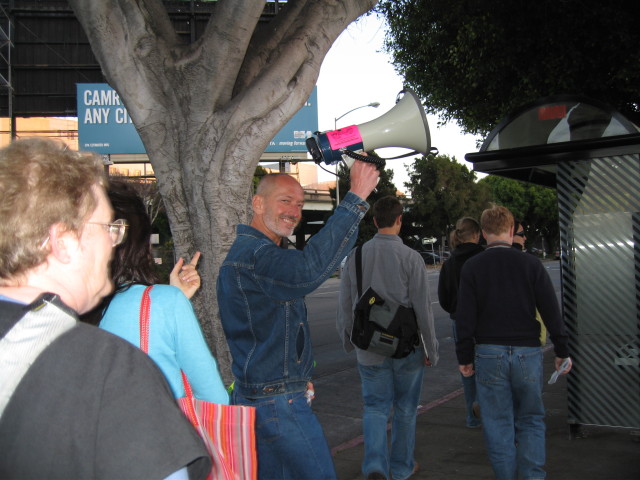 By Zelda Bronstein
AUGUST 9, 2015 — Jim Meko, president of the SoMa Leadership Council and a former member of the Entertainment Commission, died August 3 at the age of 66. He had been hospitalized at UCSF for two weeks after suffering a massive stroke. San Francisco has lost a model community activist—an outspoken democrat who walked his talk with intelligence, persistence, and that too-rare quality in public figures: a great sense of humor.
Jim had a long and productive history of civic engagement, but I only met him in November 2013, when I was researching a 48 hills story about the city's plan to wipe out almost two thousand Production, Distribution, and Repair, i.e., blue-collar, jobs in central SoMa. The idea was to replace most of the industrial zoning with the almost-anything-goes designation of Mixed-Use Office. "Mixed-Use Office," Jim liked to say, "is zoning for people who don't like zoning."
A printer by trade, Jim was a staunch defender of PDR. I'd found his name in an SF Business Times story about the Central SoMa Plan and called to ask for an interview. We agreed to meet outside the Caltrain station at noon. Jim came bicycling down Townsend; we stood on the sidewalk and talked for an hour.
He spoke with pride about how he'd led an inclusive coalition of western SoMa stakeholders out of the tops-down Eastern Neighborhoods planning process. Together they formed a unique, 23-seat Citizens Planning Task Force, vowing to protect the neighborhood's social, cultural, and economic diversity and to foster a democratic decision-making process. In Meko's words, the task force's work, "while not a perfect example, has been a notable exception to past Planning Department efforts and serves as a laboratory for more citizen involvement."
Working with the Planning Department, SFMTA, the Department of Public Health, Supervisor Jane Kim, and Asian Neighborhood Design, the citizen planners wrote the Western SoMa Area Plan. In March 2013, the plan was approved by the Board of Supervisors on an 8-1 vote.
In the tradition of literary printer-activists, Jim was a fine writer and a meticulous editor. As evidenced by his posts on the SoMa Leadership Council website, he sharpened his prose with a lively wit and softened it with a gracious appreciation of comrades and colleagues.
A celebration of Jim Meko's life and work will be held on August 17, 6 pm, at Slim's, 333 11th Street.