An open letter from a property owner to the SF supervisors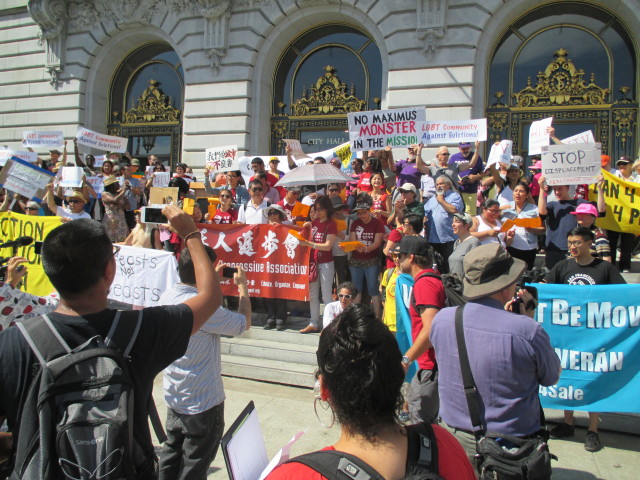 Editors note: Landlord Spike Kahn send this letter to Sup. Malia Cohen, Sup. Scott Wiener, and Sup. Jane Kim, the members of the Land Use and Transportation Committee, which will vote on a tenant protection bill Monday/14.
SEPTEMBER 14, 2015 — I have owned rent control properties in Districts 8, 5, and 10 since the early 1990s.  I currently live in the Mission. I fully support the proposed tenant protections in the comprehensive anti-eviction plan that will come before the supervisors' Land Use and Transportation Committee on Monday, 9/14.
There is a housing crisis in this city, with unethical owners pushing out long term tenants, purely for greed and extraordinary profit. We don't live in a time where landlords are plagued by low rent and can't make ends meet.
I have a tenant who has lived in one of my units since 1965. This is his home. His rent is, of course, below market. But the other units have turned over since I've owned the building, and they are renting at market rate, which more than compensates me for his lower rental amount. He's over 85 yrs old, and if I raised his rent, he would have nowhere else to go. He's outlived his friends and has no family.  I suppose the City could pay for him to live at Laguna Honda. I moved into the building when I bought the property in 1994. I could have evicted him with an OMI eviction. But that would have been purely to push him out, as there was another vacancy in the building. 
It's not hard to be an ethical landlord.
If the current rents can't cover the mortgage of an exorbitant sales price, then landlords shouldn't buy the building. Housing prices are too damned high. Pushing people out of their homes is wrong.
I fully support the most important protection: mandating that rents of units where tenants had been evicted by owner move-ins and are being placed back on the market, have to be rented at the original rental amount. That is the only thing that will stop unlawful OMI evictions.
You may have heard from other landlords protesting these proposed tenant protections. Good government protects the underdog from abusive practices. Unscrupulous landlords who make up reasons to get rid of tenants just so they can jack up the rents have to be stopped.