CCA Comics students draw stories from the housing crisis. A 48 Hills exclusive series.
ART LOOKS The Engage: Comics class at the California College of the Arts is comprised of a diverse collection of students from various majors passionate about making comics that engage the world around them.
This year, they teamed with 48Hills.org and housing activists from the Anti-Eviction Mapping Project and the Housing Rights Committee to create comics from first person accounts of San Francisco's housing crisis.
The students met with and interviewed people who are struggling or have struggled to remain in their homes, and then turned these stories into compelling visual narratives. Justin Hall was the professor of the Engage: Comics class, and Peter Glanting was the Teaching Assistant. 
The following comic is by CCA students Georgia Chouteau and Trevi Alohilani Pendro. Click on each image to enlarge! (You might have to click twice). See the whole series here.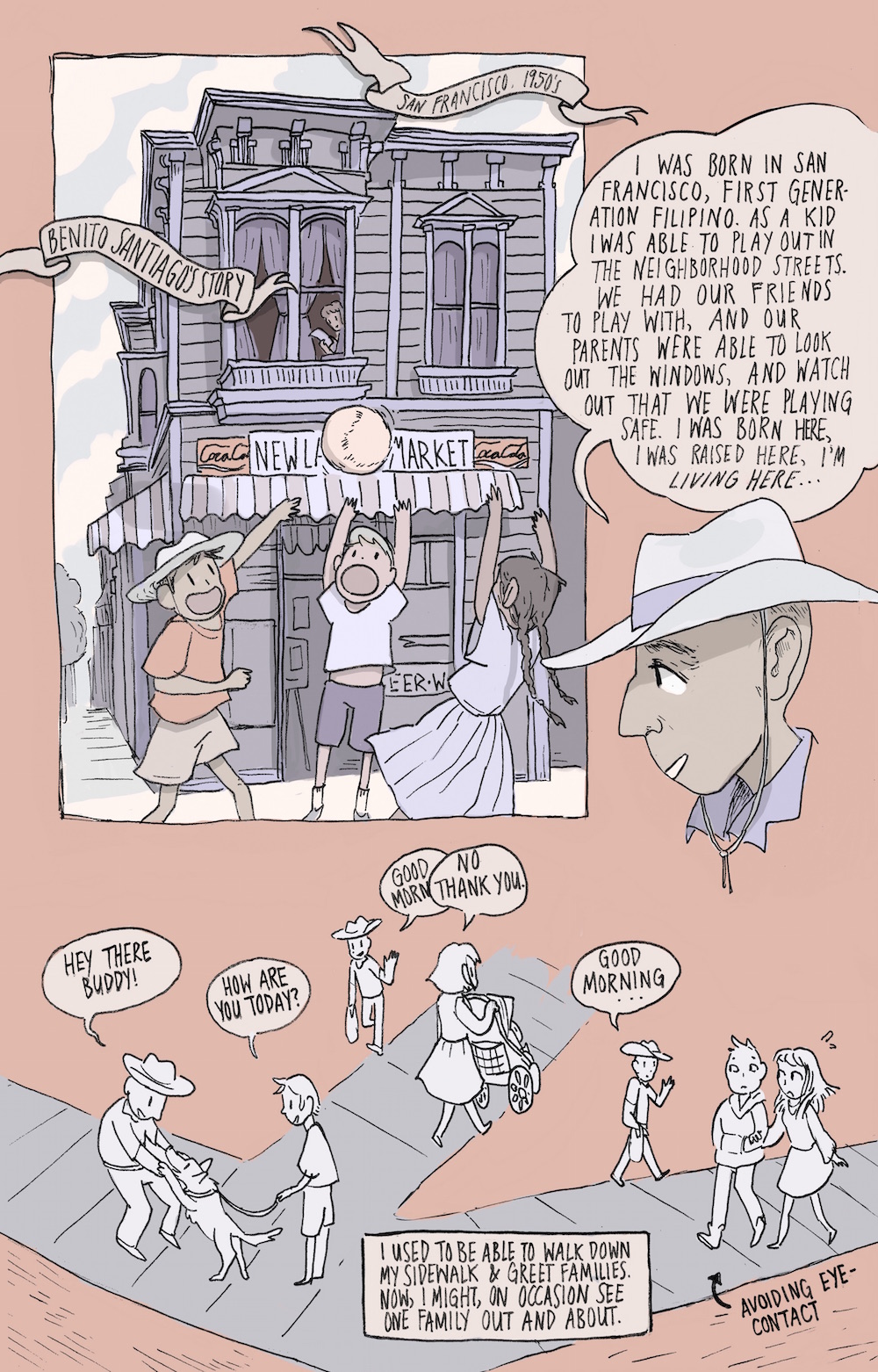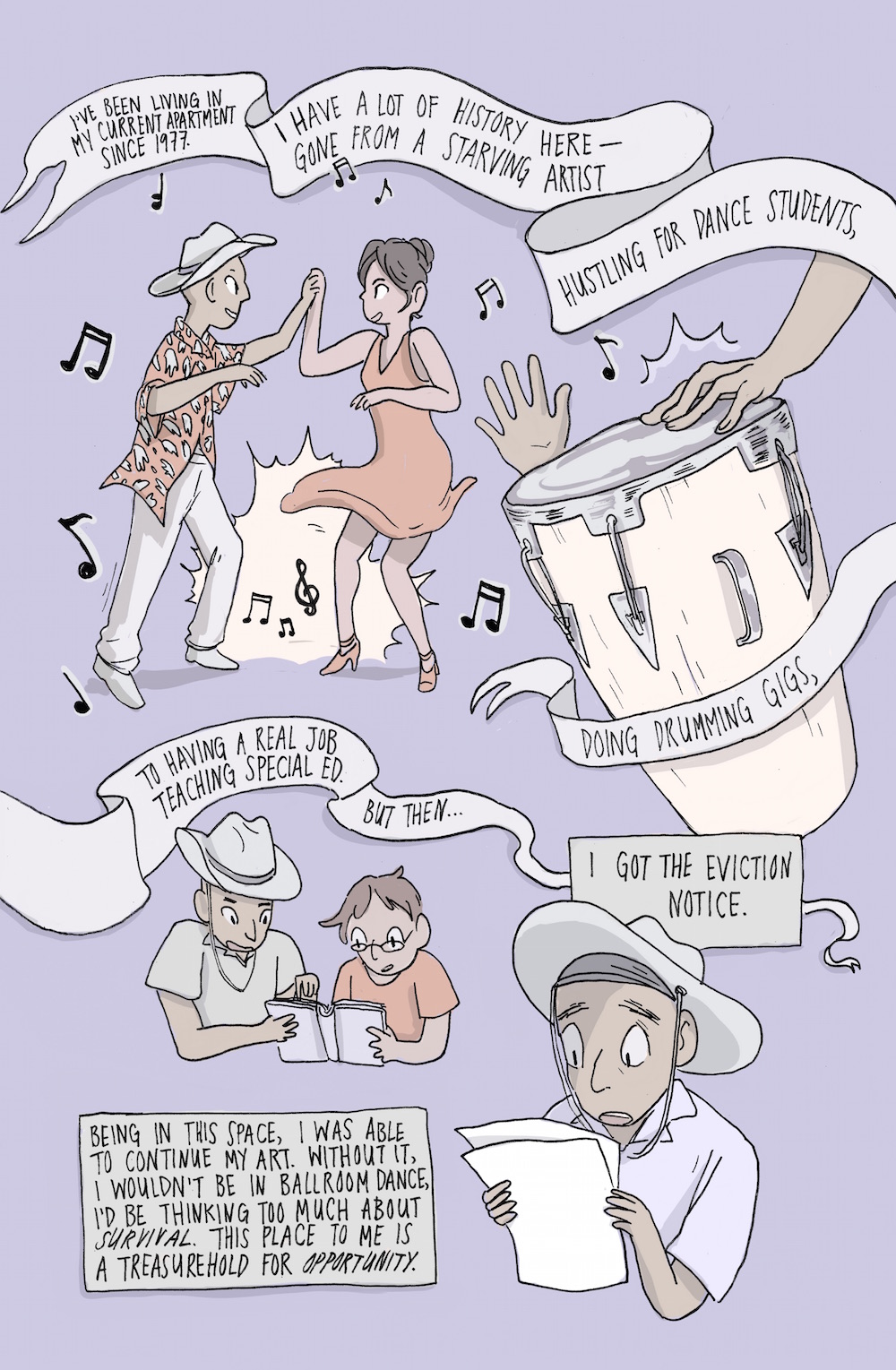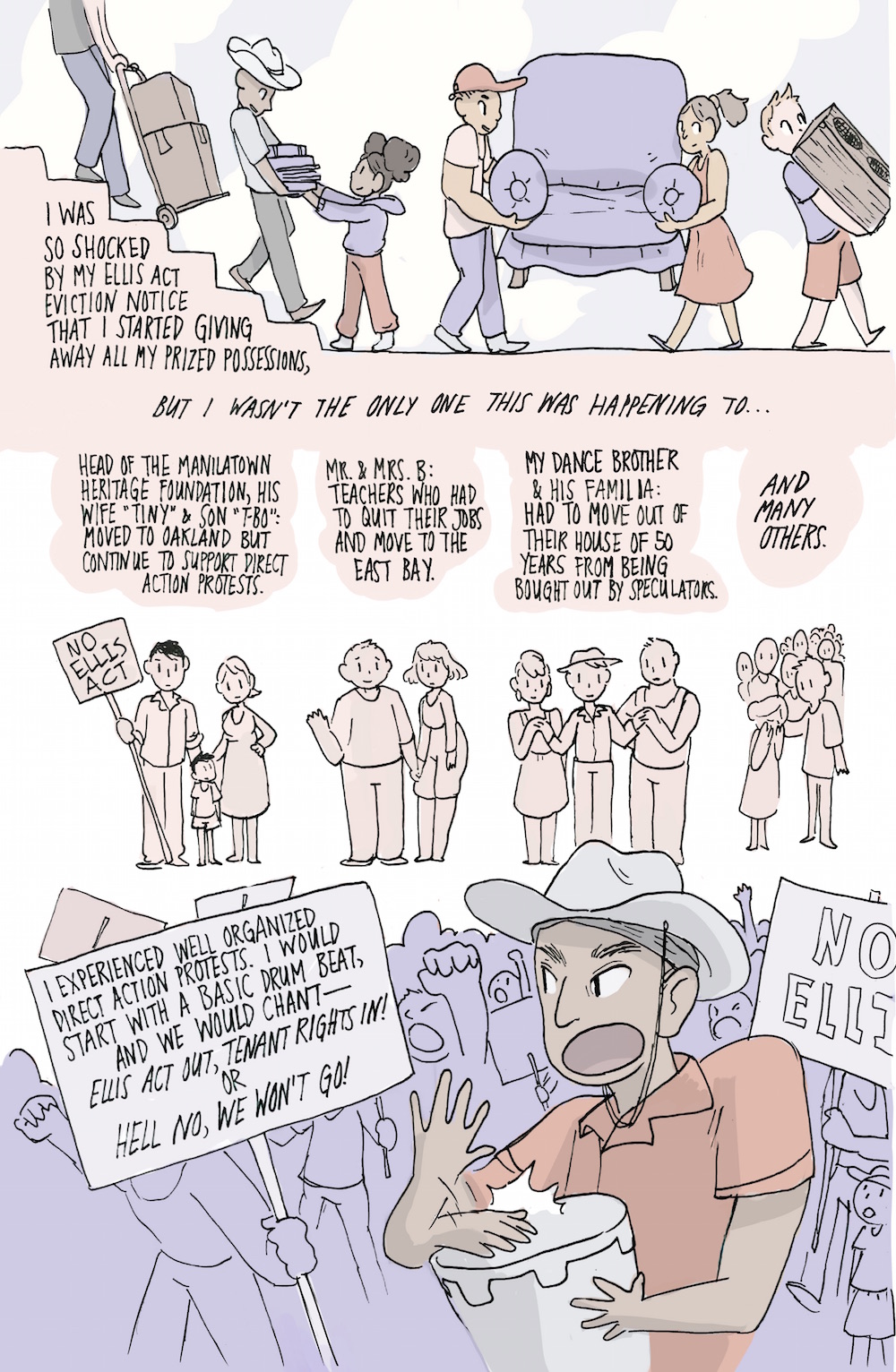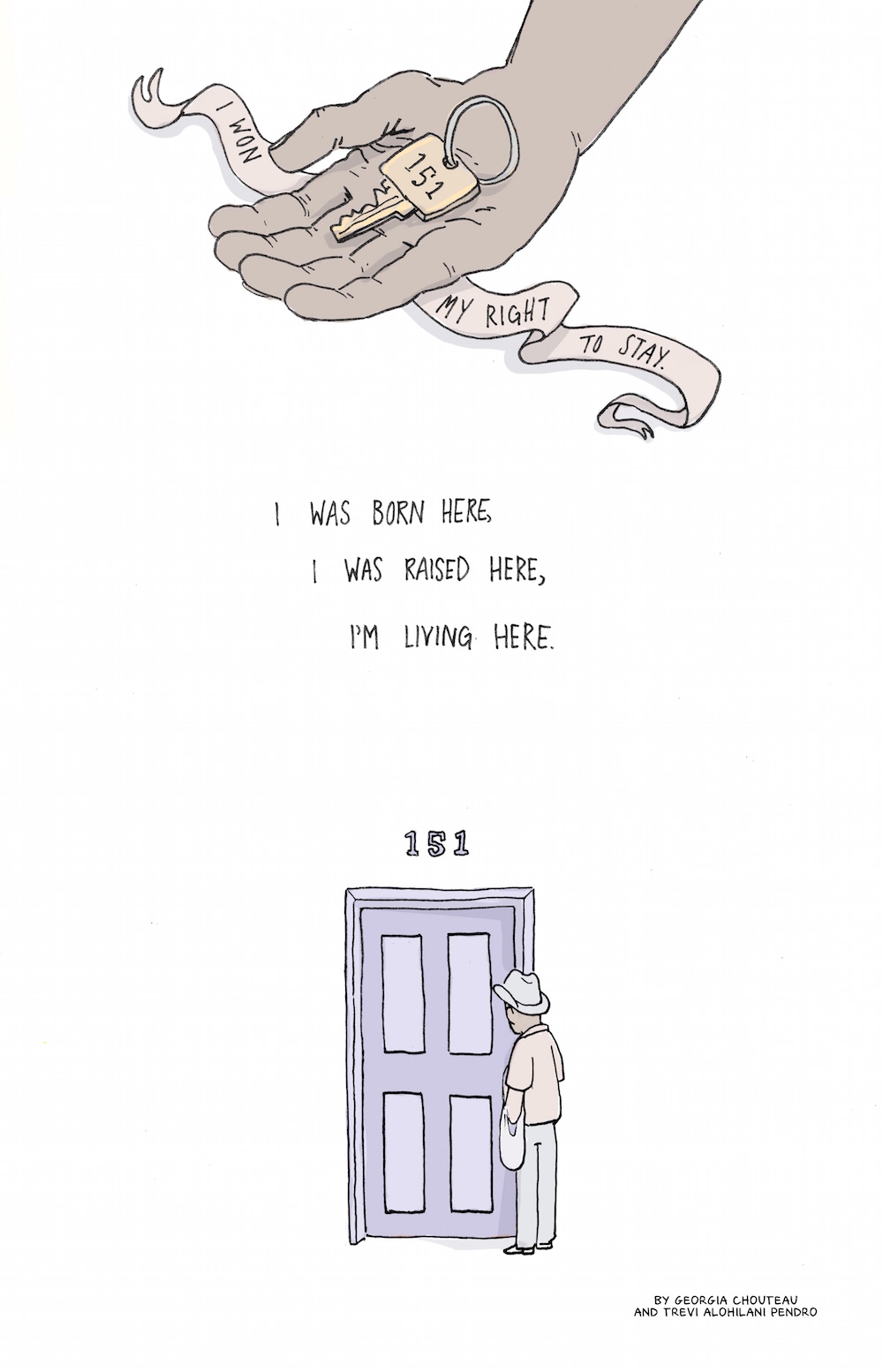 Georgia Chouteau is a Bay Area illustrator and concept artist who feeds on an amalgamation of fantasy adventures, role playing games, and cartoon fight scenes. While usually they make fantasy illustrations, they plan to make comics part of the drawing repertoire. Georgia can often be found tabling at local artist alleys or hosting impromptu drawing parties in downtown Berkeley.
Trevi Alohilani Pendro is a fine artist living in Oakland, CA. She is in her senior year as a candidate for her BFA in Jewelry/Metal Arts with a minor in Writing & Literature. As a jeweler, her work creates space for the tension of processing and releasing emotion, encouraging conversations about death and mourning. Her writing practice focuses on analysis through different lenses based in philosophy and psychology, often influencing her metalwork. With a background in printmaking, Trevi was drawn to making comics to explore the text-image relationship that is not as present in her other artistic mediums.