There is nothing more unpleasant than a United States election year. Half the fatigue has to be attributable to the fact that every time you raise your eyes from your game of Candy Crush, someone is attempting to change your mind about something.
We don't even realize it's happening most of the time, so bombarded are we by propaganda. And that makes it all the more dangerous.
So maybe that makes this the perfect moment for Lilke and Thomas Breton to open their Museum of International Propaganda in San Rafael (grand opening Sat/7) to showcase their collection of political materials from around the world.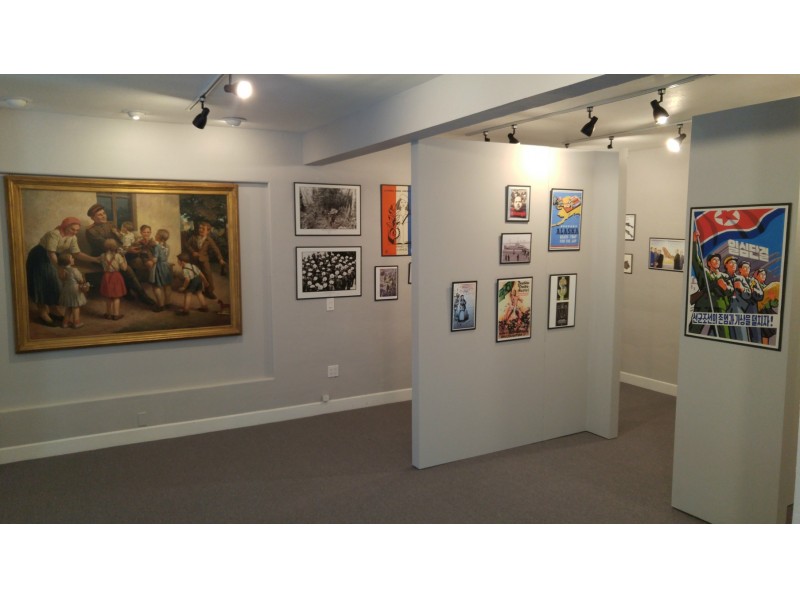 "Propaganda appears routine and is difficult to spot," Lilke Areton told 48 Hills in an email interview.
Her family has become experts in it though, mainly based on the global perspective they've cultivated with a constant stream of international visitors in their home. After all, when you're exposed to many political legacies, you start to see those around you a little more clearly.
The Aretons founded Cultural Homestay International in 1980 as an organization to set up cultural exchanges between global travelers and United States families and individuals. To date, their family has hosted over 30 people.
They collected their selection of propaganda during their travels around the world. Thomas grew up in socialist Czechoslovakia, so he had a front row seat to one kind of political materials for most of his young life.
The museum won't be including a lot of the propaganda that we see on a regular basis as part of life in the United States '16, but that's not to say that a visit won't be a nice reset. Lilke told us that it's important to consider the source and bias when you're presented with information that could be trying to convince you of something. (Okay fine obvious, but bears repeating.)
Those unable to make it for the Sat/7 kick-off event, be not alarmed: on Thursday and Friday evenings, Areton says the museum will host propaganda film screenings, a "free speech corner, debates, discussions and propaganda speakers".
Here's the rest of what Lilke had to say about her family's new venture.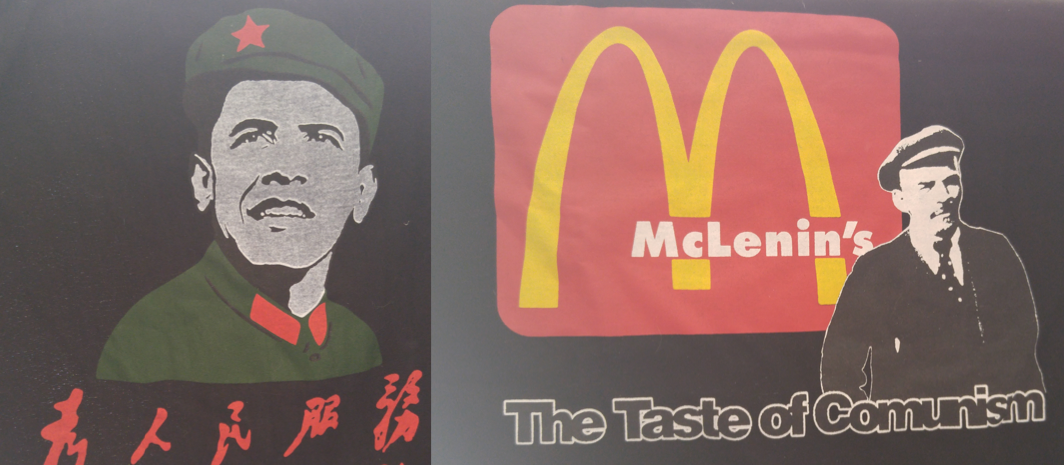 48 HILLS In addition to starting a hosting network, you guys are proud host families. What led you to open your home up like this? How many international guests have you hosted over the years?
LILKA ARETON I worked for an international organization so we decided to try out hosting, very skeptically. But we fell in love with our first student, Chiharu. Our children learned so much about people from Japan. We were entirely hooked, and even cried when she left. We stayed friends for many years and visited her in Japan. Since then we have hosted over 30 young people, older people and people from many different countries. The organization we started 35 years ago has handled close to 300,000 students from 104 countries and has, to date, involved more than 1 million Americans as hosts.
48 HILLS What have you learned about propaganda from having conversations with people from all over the world?
LILKA ARETON In our experience, the people who can talk about living under propaganda come from countries that have had it, such as Russia, Czechoslovakia, Poland, E. Germany, Romania, Ukraine, China, N. Korea, Vietnam and Cambodia among others. Those living in these countries often have very sad stories to tell because they were not permitted to leave, travel or even speak about their lives during certain times. Living under propaganda stifles free will. That is why they understand and appreciate freedom. They have much to teach us.
48 HILLS What kind of propaganda do we have in the United States? What kinds of media can currently be considered propaganda in the US? I feel like most people aren't even aware that that exists.
LILKA ARETON Propaganda appears routine and is difficult to spot. In America, our propaganda is mostly promoted by special interest groups unlike propaganda under dictatorships which is produced mostly by governments. Most American governmental propaganda has been produced during wars – World War I, World War II and the Cold Wars. Government propaganda during Roosevelt's time (Work Progress Administration) was mostly promoting parks, health, music, art, the virtue of labor and agriculture.
American commercial propaganda can be seen in advertising of all kinds, electioneering, and religion. These have not been presented in my museum because of a lack of space. Propaganda is everywhere, in movies, newspapers, magazines, and TV. Propaganda is part of the fabric of life. We need to ask ourselves, "Is this piece of information trying to convince me of something? Perhaps I should consider the opposite, or another, point of view." This is not easy to do because we like to think we are right and we enjoy seeing our beliefs echoed in our society.
MUSEUM OF INTERNATIONAL PROPAGANDA GRAND OPENING
Sat/7, 10am-9pm, free
1000 Fifth Ave., San Rafael
(415) 310-1173
Hours of operation: Wednesdays through Saturdays, 10am-3pm, free; Saturdays noon-9pm