ONSTAGE People with chronic pain, differently abled body parts, degenerative diseases comprise an important part of our society — 19 percent according to one 2010 study that was conducted by the US Census. But their voices are not heard often enough in our society. This is the reason why Sins Invalid exists.
"Our performance work explores the themes of sexuality, embodiment, and the disabled body," is how the Sins Invalid project defines itself. "Conceived and led by disabled people of color, we develop and present cutting-edge work where normative paradigms of 'normal' and 'sexy' are challenged, offering instead a vision of beauty and sexuality inclusive of all individuals and communities."
The performance series has been placing audiences in front of self-described crip actors for  years, traveling across the country with its powerful spoken monologues and movement-based pieces. It's for other crips to see their experience in all its beauty on a stage, and for non-crips to learn about what it's like when your body doesn't always obey. But mostly the offers a galvanizing, spellbinding night of performance unlike any other, involving movement, sensuality, poetry, and more.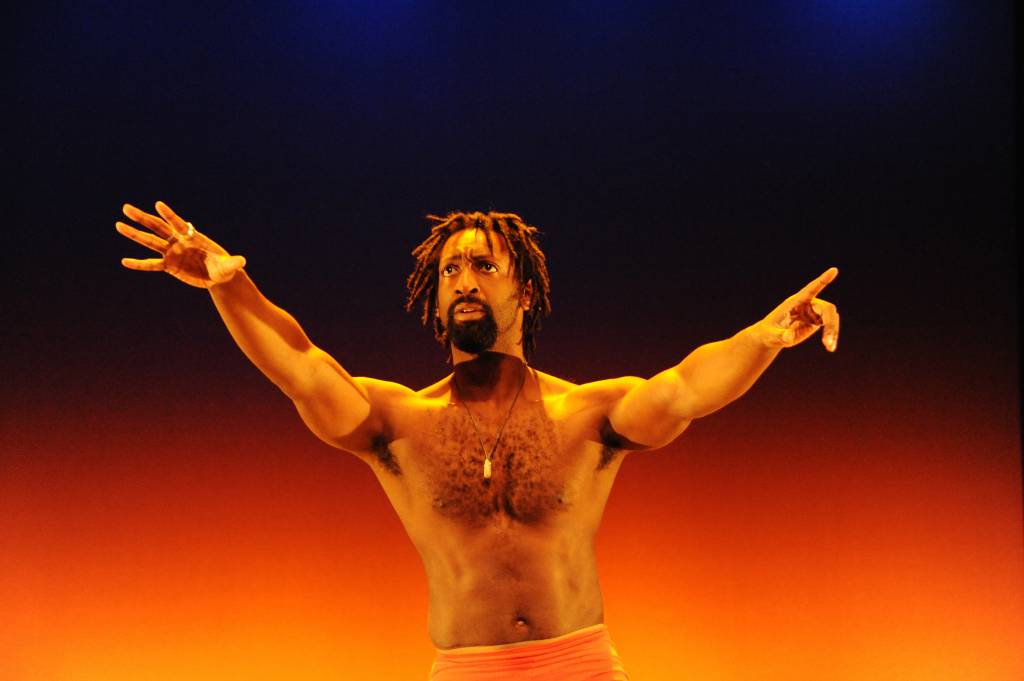 This weekend, Sin Invalids returns to San Francisco at ODC Dance Fri/14-Sun/15 with Birthing, Dying, Becoming Crip Wisdom. Actors see this year's theme as a continuation of the dialogue began in past productions — a look at a life spent in a human form, and the knowing that the journey will give to a person.
Longtime cast member and author Leah Lakshmi Piepzna-Samarasinha chatted with 48 Hills via email to let us know why she returns year after year to the Sins stage.
48 HILLS How many Sins Invalid productions have you appeared in? And how will your performance differ from past years?
LEAH LAKSHMI PIEPZNA-SAMARASINHA This is my third or fourth, depending on how you count, but I've also represented Sins in Toronto and at NYU and Harvard. Every Sins performance is unique and different. The theme for this year is "Birthing, Dying, Becoming Crip Wisdom." In Sins and elsewhere in the disability justice community and movement, we wanted to celebrate and lift up how we are growing crip wisdom, individually and collectively, as our movements and communities grow. We've been building for a while and we can go beyond some of the 101 to really speaking about our knowledge base. Sins has been where I've grown the most as a performer, because it's a rare, rare space where none of my identities as a disabled nonbinary femme of color performance artist are marginalized.
In dreaming and conceiving the show, we talked a lot about crip life cycles — what does it mean to be a baby crip, a young crip, a middle aged crip, a crip elder? As disabled people we are either infantilized or told we're not going to live, and we're told we're either exceptional supercrips or pathetic beings anyone would rather be dead than be. At Sins, I think it's incredibly important for disabled and abled people to be in a space that affirms that disabled folks are geniuses and we have important science and knowledge, for ourselves and for others in social justice movements. It's life-changing.
48 HILLS How do you choose the monologues and/or experiences you share in this play each year? Who is their intended audience?
LEAH LAKSHMI PIEPZNA-SAMARASINHA I want everyone, disabled and abled, to be able to witness our performance. It changes lives. Folks realize they're disabled; folks realize how central confronting ableism is in their lives, communities and movements; folks' brains melt and insides get turned inside out.
The suicides of many femmes, including the widely publicized suicide of disabled Queer Black teenager Jerika Bolen and also many femmes in my communities, over the past year prompted me to create my piece, "All The Femmes Come Back," which specifically examines how femmephobia, sexism, and ableism are killing factors on femme survivors, and is a love letter to femmes.
48 HILLS What intrigued you about this year's theme, "Birthing, Dying, Becoming Crip Wisdom"?
LEAH LAKSHMI PIEPZNA-SAMARASINHA Think I answered it above. But — I want us to live! I want us to be celebrated as the geniuses we are! I am 41 this year, and when I was young, I didn't think I'd live past 25. I want to be part of creating this roadmap of what it's like to live to get to midlife and beyond as a disabled queer femme of color survivor.
48 HILLS At what moment did you first start identifying as an artist?
LEAH LAKSHMI PIEPZNA-SAMARASINHA Somewhere between finding June Jordan in the Worcester, Mass. public library in fifth grade and finding slam poetry in my late teens, between finding the queer feminist of color artist community in Toronto in the late '90s and being a part of making QTPOC artist community and disabled QTPOC artist community in the 2000s. I love being a cultural worker. Art-making by queer people of color showed me that you can tell your more buried truths and save your own life and others'. That being a cultural worker helps imagine the world we want, and navigate and survive the world we have.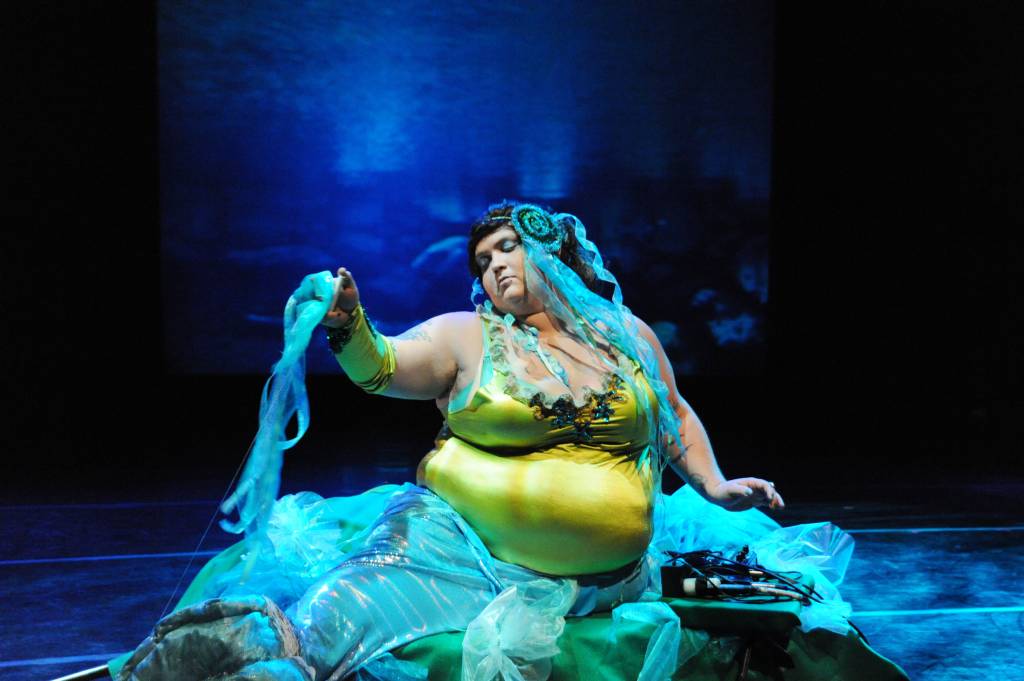 48 HILLS How has your life as a crip deepened your understanding of your queer and POC identity?
LEAH LAKSHMI PIEPZNA-SAMARASINHA Being a disabled survivor isn't separatable from being a queer, non-binary, working class femme of color for me. A lot of my meditating on what I wanted to create for the show was me thinking about how femmes are some of the toughest, most competent, hold-it-down folks in queer communities — which is both wonderful, and which puts us in a position where, because of femmephobia, sexism, tranmisogyny, and ableism, we feel like we always have to be "on," competent, strong, holding it together, in order not to be seen as "crazy," "weak," or "too much" — where if we are tired or walking slower than an able bodied pace or have a need, that's not seen as "cool" as being a "strong femme" by the world, community, or ourselves.
I think a lot about the mix of toughness and vulnerable — and strength in vulnerability — that being a disabled/sick/neurodivergent femme is. And how much I love disabled, sick, and neurodivergent femmes the best. I feel blessed to be in a community of other disabled femmes of color.
SINS INVALID: BIRTHING, DYING, BECOMING CRIP WISDOM
Fri/14 and Sat/15, 8pm; Sun/16, 7pm; $25 (no one turned away for lack of funds)
ODC Theater, SF
More info and tickets here.