The first week of post-Trump San Francisco begins Monday/14 when Mayor Ed Lee calls the commissioners and supes together for a "unity rally" at City Hall. Unity is good at a time like this, and was we've noted, the city needs to be planning right now for the crisis to come.
But unity in the name of making sure that nothing we do offends anyone (particularly Big Tech and real estate, which are trying to take over the city and have some Trumpian economic ideas of their own).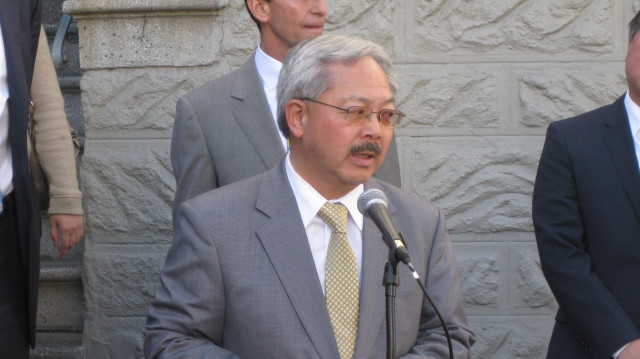 Then the first major post-election vote happens at the Government Oversight and Audit Committee Monday/14, when the supes consider the legislation by Aaron Peskin and London Breed to further limit Airbnb listings.
The measure would limit all listings to 60 days. Airbnb will be opposing it. The company is already trying to make nice to SF by saying that it will block multiple listings (which are illegal) – but is still suing to block much-more critical legislation that bars the company from listing units that don't have a city permit.
If the measure passes, and it will since supporters control that committee, it will go to the full board Tuesday/15.
Breed introduced the measure with Peskin during a tight campaign, when she faced tenant lawyer (and Airbnb critic) Dean Preston, who appears to have lost his challenge by a relatively small margin.
I don't think Airbnb can block the bill at the board, so I suspect we will see all sorts of proposed amendments to gut its enforcement. And despite all our "unity," when it comes to Big Tech, the mayor is not on the side of regulations. So it may take eight votes to override a likely veto.
Although: In this world, when corporate Democrats foisted Donald Trump on the nation, can the mayor really veto progressive legislation to regulate a huge industry that is damaging the local housing market?
Can any of the corporate Dems at City Hall keep their heads up and believe that what they are doing is helpful?
That will be the question as we move into the next few months.