There are two things I took away from President Obama's final address. Well, three.
First, it demonstrated once again what it's like to have a political leader who knows how to make a persuasive, literate, and inspiring speech. We won't get that from the White House for next four years.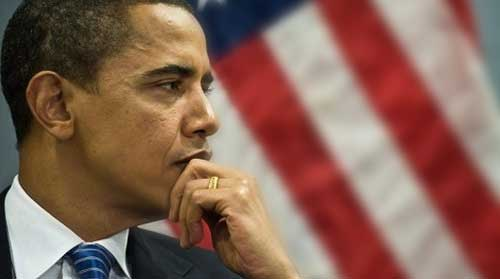 Second: If Hillary Clinton made even one speech like that on the campaign trail, she would be the president-elect.
Third: While Obama talked about the importance of facts, of reality-based policy, of holding elected officials accountable, one of his statements was largely inaccurate.
And it represents a critical failure of an administration that will generally go down as an historic success.
Here's the quote:
Today, the economy is growing again; wages, incomes, home values, and retirement accounts are rising again; poverty is falling again. The wealthy are paying a fairer share of taxes even as the stock market shatters records. The unemployment rate is near a ten-year low.
No, not really.
The unemployment rate is only low because lots and lots of people are working in low-wage, part-time and "gig economy" jobs that don't pay a living wage. More important, the wealthy are NOT paying a fair — or maybe even "fairer" — share of taxes.
Most of the Bush-era tax cuts survived the Obama administration. He managed to raise rates on the richest by a little, but nowhere near enough to account for the wealth the Bush cuts created for the one percent, or the wealth at the top that exploded in the past eight years.
The wealth and income divide in this country – particularly in cities like San Francisco – is only marginally better, if at all, than it was eight years ago. In this city, it's worse. The fabulous wealth created by the tech boom and the Obama recovery has not been shared even remotely equally.
Wages and incomes are rising, sure – but the wages and incomes of the one percent are rising far faster than the rest of us, and in cities, where most people live, that's driving up the cost of living faster than the increase in wages and incomes.
Many longtime San Franciscans are worse off than they were eight years ago. Many don't even live here any more, forced out by evictions and housing costs. The recession was rough – but in this city, housing costs are often more important than unemployment or income rates. And we know what's happened.
That's not directly Obama's fault (although he did very little to increase federal spending on housing in cities). And I know he was working with a Republican Congress for six of his eight years.
But: He spent his first two years, and his political capital, on the Affordable Care Act, which has done tremendous good but also enriched insurance companies (and I can speak from person experience, it hasn't cut the cost of my health insurance).
When he controlled both houses of Congress between 2009 and 2011, there was very little effect talk of reforming the capital gains tax, of increasing the marginal tax rate on the rich to the level it used to be under radical socialists like Dwight Eisenhower and Richard Nixon, of fixing the economy not just with a deficit-based stimulus but with a real redistributive plan that might have included a guaranteed income.
I'm not saying he could have pulled all of that off. But it wasn't even on the agenda. Taxing the rich at "fairer" levels — which for many years were as high as 80 percent on marginal income at the very top — and using that money for public jobs and social programs (which would have done far more for the economy)? Not worth the fight.
Trump is going to be way worse. The economy is going to be even more of a mess. The rich are going to get even richer. Obama was better; Clinton would have been better.
And the guy did good. In the pantheon of American presidents, Obama will go down as a great one. Thanks, Mr. President, for inspiring a generation. Thanks for your class, for your refusal to drop to the level of your crazy critics, for making us all think better about how we can get along.
But let's be real here: The rich aren't paying their fair share now, any more than they were when you took office.