City Attorney Dennis Herrera and his office continue to push back on Trump's immigration policies. In a statement released today Herrera responded to Attorney General Jeff Sessions' letters regarding compliance with immigration law enforcement.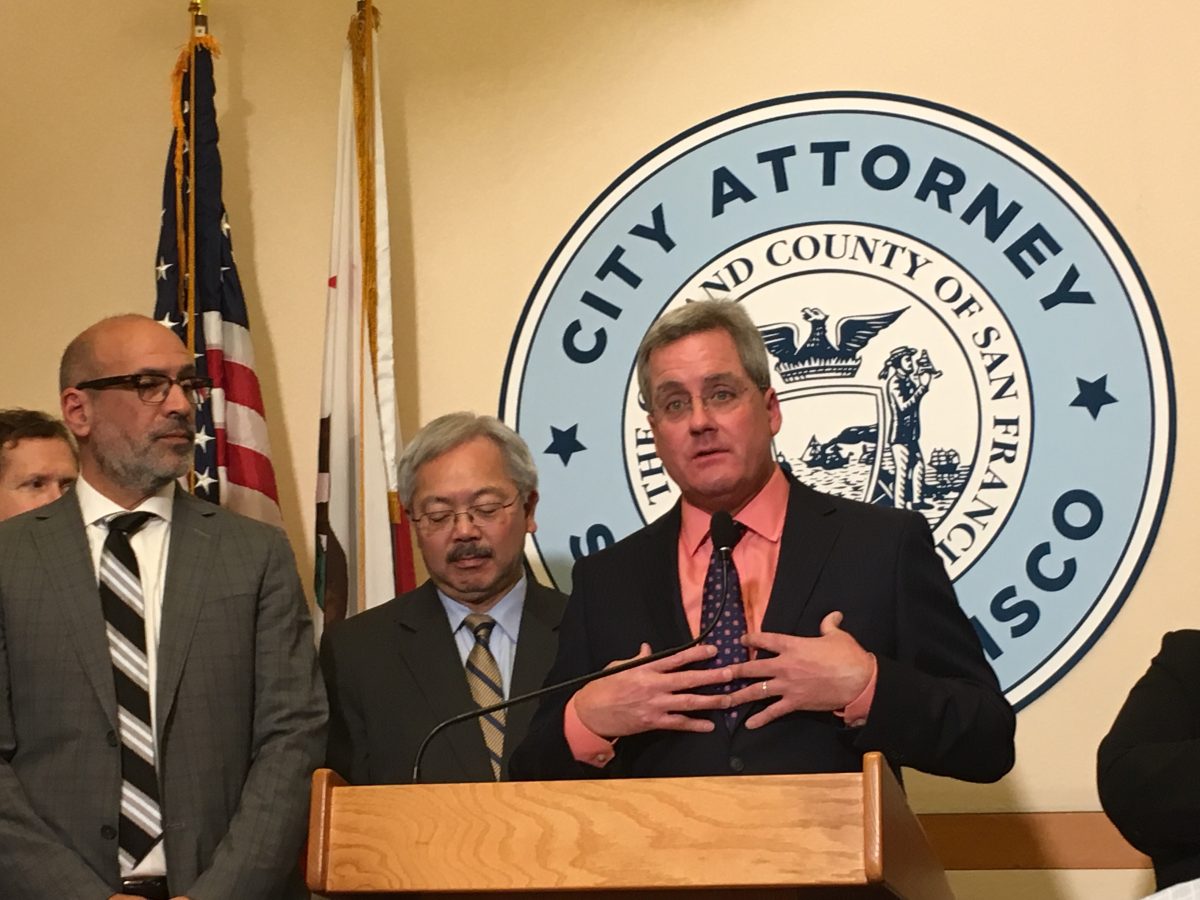 Sessions has written "warning" letters to nine jurisdictions including the state of California pinning crime and lawlessness on undocumented immigrants:
"(…) just several weeks ago in California's Bay Area, after a raid captured 11 MS-13 members on charges including murder, extortion and drug trafficking, city officials seemed more concerned with reassuring illegal immigrants that the raid was unrelated to immigration than with warning other MS-13 members that they were next," the release said
 The letters go on to state that jurisdictions that refuse to comply are in violation of their agreements concerning federal grants.
Contrary to the letters, last week a lawyer for the Trump Administration told a federal judge that the executive order targeting "sanctuary cities" and counties would not result in loss of massive funds to governments that refuse to comply with immigration authorities. 
"A week ago the Trump administration was in federal court downplaying the scope of the president's sanctuary city executive order, and here they are sending out a press release trying to blame undocumented immigrants for crime in Chicago and New York. The Trump administration's vision that cities are 'crumbling under the weight of illegal immigration' doesn't square with reality. They're selling fear, not facts" Herrera said. 
Herrera's office sued the president on January 31, calling the immigration executive order unconstitutional.
Herrera's office argues that a court order will bring more clarity on whether local governments can be penalized. Statements made by President Trump have suggested his government would stop all federal funding from sanctuary jurisdictions — a claim that appears to be no longer relevant after lawyer told court the executive order is "narrow."
Regardless, the city appears to be prepared to fight immigration authorities cracking down on immigrants:
"This is not the totality of what the Trump administration is doing – or could try to do – to cities, counties and states that they view as sanctuaries. That's one reason why we're asking the court for an order to give us all some clarity."