Imagine you are in your neighborhood when you see a police officer interacting with a civilian. You are confused by what you see, but you decide not to get involved. When you get home, you are still thinking about what you saw. You don't want to jump to conclusions about whether or not the officer was doing something wrong. So you decide to go online to investigate what the officer was trained to do in situations like the one you witnessed. Will you find what you are looking for online?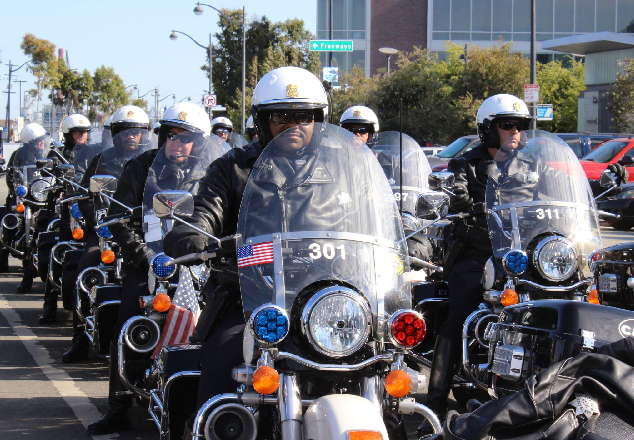 Yes, if Governor Jerry Brown signs SB 345. 
SB 345 would set a uniform standard for state and local law enforcement agencies to post and maintain their current police policies and procedures on their public websites, so long as that information would also be disclosed through a California Public Records Act request.
Although existing law provides that members of the public may use CPRA to request department training, policies, and procedures documents, there are wide gaps in compliance. Also, a member of the public has no way to determine which organization has the information sought, or what format the information is stored in, or even what specific language should be used to ensure the CPRA request will actually get fulfilled. 
Community groups and individuals have also voiced frustration that these documents are not all currently available online. 
SB 345 would fix these problems by covering all law enforcement regulations, trainings, policies and procedures statewide that are subject to CPRA disclosure, regardless of the labels each individual law enforcement agency uses. 
SB 345 will save local governments the costs and labor associated with responding to individual CPRA requests for this information, create better accessibility to law enforcement information, assist in educating the public about law enforcement department policies and procedures, and allow statewide and local law enforcement agencies to promote best policies while providing greater accountability.
SB 345 does not make any other changes to the public records law. Under SB 345, information that should already be disclosed under CPRA will simply be more easily accessible by being posted online on a law enforcement agency's website. Similarly, sensitive information that is currently prohibited from public disclosure under CPRA will remain off-limits.
How do we know SB 345 is right for California? Because 36 law enforcement agencies throughout California – and at least 20 more nationwide – already have chosen to put all or part of their policies, regulation and rules online. That's because SB 345 benefits both communities and law enforcement without undue or prohibitive costs. Law enforcement will save money on unnecessary labor and paperwork costs associated with complying with CPRA requests, making the process more streamlined, efficient and environmentally sound. When resources are so scarce, and complying with CPRA requests is mandatory, posting these policies – the way we post other data online – simply makes sense. 
The only way communities can participate in the development and the evaluation of their police department's policies is to provide members of the community with access to these policies, practices and trainings. Electronic access to police policies and procedures is consistent with the goals of enhancing police-community relations and furthers procedural justice efforts set out in the President's Task Force on 21st Century Policing, Action Item 1.5.1:  
"In order to achieve external legitimacy, law enforcement agencies should involve the community in the process of developing and evaluating policies and procedures."
SB 345 will also foster better community relations by providing the public with information about each department's procedures and procedures. Additionally, online access will permit each law enforcement agency to display its own unique, innovative policies in important areas such as crowd control and prohibitions against biased policing.
SB 345 is a common sense bill, (1) improving access and transparency in policing in California, (2) saving law enforcement agencies valuable time and staffing, and (3) enhancing police-community relations consistent with Pres. Obama's Task Force on 21st Century Policing. SB 345 now sits on Gov. Brown's desk — and he should sign it.
Susan Leff is a lawyer and an associate board member of the California Public Defenders Association, sponsor of SB 345