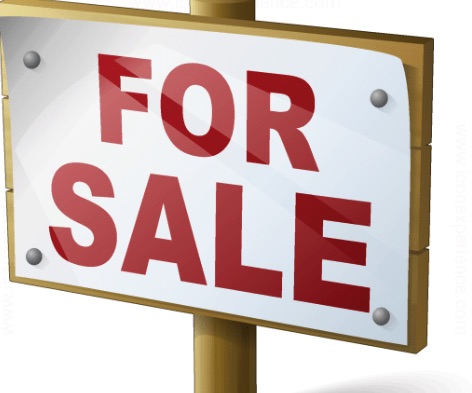 I live in 24-unit building in the Western Addition, built long before 1979. It is three stories and all of the units are either studios or one-bedrooms.  I've been there seven years and pay about $2,000 a month for a one-bedroom unit. 
Yesterday we received notice from the property management company that the owner of the building has decided to sell it. I've always assumed that because the building is so large it wouldn't be turned into condos, have owner move-in evictions, etc. Now that it's being sold, of course I'm worried about what will happen next. Do you have any advice for what we should be aware of with new ownership?  
A few years ago, I would have been cautiously optimistic in my answer to your question.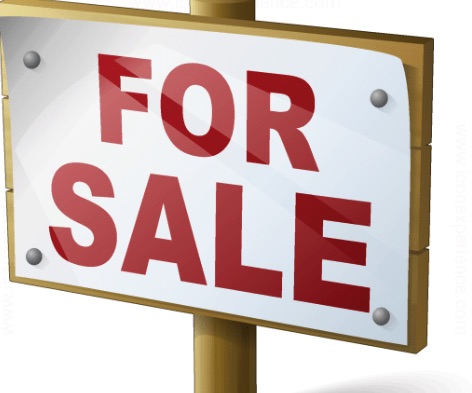 Then, as now, a 24-unit building was ineligible for condominium conversion. An owner-move-in eviction of a given unit sold as a tenancy-in common (the allocation of a single unit to an owner with a shared interest in a building) would have been next to impossible to accomplish, because an OMI requires ownership of a 25% interest in the entire property. An Ellis Act eviction (removing all of the tenants from the building to exit the rental business) would have been impracticable because the highest and best use of a 24-unit building remains as a rental income property.
So it's likely I would have reassured you that your tenancy would be safe, barring the return of the Lembi family to the San Francisco real estate investor landscape.
But that was yesterday and yesterday's gone. No tenant is immune from the huckster-carpetbaggers who epitomize today's new real-estate tycoons.
During the last few years, I have noticed an alarming trend. Companies/LLCs often purchase larger rent-controlled buildings like yours with the intent to renovate vacant units, turning studios into one-bedrooms and one-bedrooms into two-bedrooms, etc.
How do the units become vacant? There may be a few vacant units in the building as a result of inevitable tenant turnover—the seed units, if you will.
Often the new owners will send the remaining tenants the old "win-win letter," which goes something like this:
"We are reaching out to you ahead of the start of construction to notify you of the work and also take the opportunity to make you aware of a program the owners have created to help tenants transition into new housing. Some tenants are understandably sensitive to construction activity in close proximity to their unit, and thus one opportunity we would like to bring to your attention is to reach an agreement whereby you would agree to vacate your unit at some agreed upon date in the future, in exchange for a payment of money."
You know…heads we win, tails you get to live in a noisy, dusty, filthy construction zone—unregulated by a battered EPA, barely regulated by a local building department with bigger fish to fry, and ignored by a build, build, build planning department. And from a legal perspective, not quite uninhabitable enough to justify moving and suing. You've just entered the Tenant Twilight Zone.
"And thus one more opportunity we have to procure a vacant unit."
How can you find out if your building is slated to double its population?
Get a copy of the sales listing or a prospectus for the building. Because this type of project will attract more sophisticated investors, a more detailed proposal may be available, one that includes renovation cost estimates per unit, along with projected income for a renovated unit. If the listing includes these details, then you can begin to plan for the inevitable.
You can gain valuable insight into a bare-bones listing by analyzing the income and expenses. If the price of the building is comparatively low based on net income, it may not be a candidate for renovation.
If the building sells, get as much information as you can about the new owner(s). Find other properties they own or have owned. You can search for recorded documents online here and check the San Francisco Property Information Map for more detailed information.
Speak to other tenants in the building. Your combined knowledge will be much more complete…and powerful. Create a listserv. Begin to work as a group, a team. Go to the San Francisco Tenants Union to learn how to organize.
Try to get information from the real estate agents handling the sale or the current owners. Occasionally, somebody associated with the building may blab. The first rule of speaking to those in the know: Keep your ears open and your mouth shut.
If the new owners offer you a chance to discuss a buyout, I recommend that you or a representative tenant from your group sign the Pre Buyout Disclosure form. Signing the form does not obligate you, in any way, to accept a buyout; but it may, in some circumstances, represent another method to gain information from the new owners or their representative. Get the owner to explain why your buyout offer is so low. He may want to rationalize his offer by explaining why his costs are so high. Ask lots of questions and listen carefully.
If the new owners begin their construction, don't wait to complain about the noise and the dust and the trip hazards in the hallways. Always document your complaints in writing. Coordinate your complaints with the rest of the tenants. Give the owners one chance to remedy and if they don't, call a housing inspector at the Department of Building Inspection.
Finally, call your San Francisco supervisor. He or she needs to hear your complaints loud and clear and often. He or she may begin to think twice about accepting that "contribution" from the SFAA or some other shill for the so-called real estate industry.
I don't mean to alarm you by suggesting your building will be absolutely targeted in this manner, but the impending sale of a building these days, even 24-unit building like yours, should concern tenants. An impending sale also provides them an opportunity to connect, organize and take power.
Dear Readers:
Every once and awhile I will have to guess at a detail or two when I attempt to answer your questions. For example, I will often assume that a building was built before 1979, given the context of a question. When I make that assumption, it's highly likely that I will assume that you live in a rent-controlled unit and answer your question using the standard of the San Francisco Rent Ordinance. That could be a problem for two reasons. If your building was built after 1979, it is not covered by the Rent Ordinance. Worse, what if you don't live in San Francisco?
So, I thought it might be a good idea to give you a short list of details to consider and/or include when you write me.
When was your building constructed?
If you don't know, you can find out by using the SF Assessor-Recorder's website to find out. If that site is being funky (not unusual) ask around. Finally, take a look at your building. Victorian? That's easy. The difficult ones are buildings built in the 1960s and 1970s, the big square ugly boxes reminiscent of the shit they're building these days.
How many units are in your building?
That seems like a no-brainer. But it's not so easy if you live in a single-family dwelling in which the landlord rents rooms. The Rent Board might consider each room as a unit depending on the facts. The other common scenario is the single-family house with an illegal in-law. Rent controlled? (By that I mean, subject to annual allowable increases?) Yes. This is a two-unit building because Illegal units are covered by the Rent Ordinance.
Do you live in a house?
If the house was built before 1979, it is subject only to the just cause eviction provisions of the Rent Ordinance and the landlord can increase the rent as much as he likes…within reason. However, if your tenancy started before 1996, the house is subject to the price control provisions of the ordinance.
Do you live in a condominium?
This can be difficult to ascertain if you live in a converted building. Ask the landlord or check the Assessor-Recorder site above. Condos are legal single-family dwellings, usually only subject to the just cause eviction provisions of the Ordinance. There is an exception, see Tenant Troubles: Are The Buyout Terms My Landlord's Offering Acceptable?
How old are you? Are you disabled?
This may be applicable if you are a protected tenant under the Rent Ordinance.
How long have you lived in your unit?
This could be important to determine if you have a protected status or, as in the example above, if your tenancy in a house or condo is subject to price control.
How much is your rent?
Often this is the most important detail because it usually points to the underlying motive of the landlord for taking whatever action he is taking–he thinks you're not paying enough rent.
What does your lease say about it?
The lease controls the terms of your tenancy. It is always helpful to me to understand how to apply the law to your problem when I know if there is an applicable term in your lease. For example, if you are having a problem adding a new roommate, I need to know if the lease absolutely prohibits subleasing or if subleasing is subject to the landlord's written consent. The ordinance is different for each scenario.
Details, details, details.
If the landlord is harassing you, I want to know how. Does the landlord like to watch you sleep? It's important to understand if your lease has a clause prohibiting pets and you just adopted a baby gorilla. It's also important to know about the gorilla because other laws may apply. Sometimes little details can shed light on an issue you may not know you have.
Obviously, this format has its limits. If you know your unit is rent controlled you can just say so. I want the gory details that make your case unique. They help make this column more interesting and fun.
Oh yeah, if you live in Oakland, I need to know that, because they have a different Rent Ordinance. If you live in Daly City, I also need to know that, because they don't have jack to protect tenants except feudal (California) law.
I'm at 48 Hills to answer your landlord-tenant questions every Wednesday, so send them to me at Askdave@48hills.org
The opinions expressed in these articles are those of the author and do not constitute legal advice. The information provided is general in nature. Seek the advice of a tenant attorney for any specific problem or issue. You understand that no attorney-client relationship will exist with Dave Crow or Crow & Rose, Attorneys at Law unless they have agreed to represent you. You should not respond to this site with any information that you believe is highly confidential.