SHOP LOCAL 'Tis the season to go shopping. (At least it will get you out of the house if you need to escape any Trump-voting family members at T-Day). From Black Friday to Cyber Monday—and hey, why not support your favorite independent media site for #GivingTuesday?—it's a hamster wheel of sacred capitalism. HOWEVER, that doesn't mean you can't support local artists, crafters, and businesses to show your seasonal affection, without clicking that Bezos Behemoth that shall remain nameless herein.
This Saturday is Shop Small day, so you'll see lots of encouragement to dip into local businesses and snag some goodies. Here are some picks:
Three fun gatherings this weekend showcase local indie delights: 48 Hills sponsor the SF Etsy Holiday Emporium (Sat/24 + Sun/25) fills Pier 35 with more than 200 designers and crafters from the eponymous website, plus giveaways, refreshments, holiday cheer, demonstrations, and more. More info here. 
Meanwhile, in the Tenderloin, a couple dozen of our cutest shops are representing at the Phoenix Hotel for PARADISE Vintage Fair, "San Francisco's first ever collective show of brick and mortar vintage retail shops" for the holidays. There's a preview party Fri/23, 6pm-9pm, whose $10 ticket price benefits GLIDE Memorial. The main event is Sat/24, 11am-7pm, and it's free. The stores are setting up in the hotel rooms on the bottom floor (cool!); browse selections from Vacation, Down at Lulu's, Mod Lit Books, Groove Merchant, and more. More info here.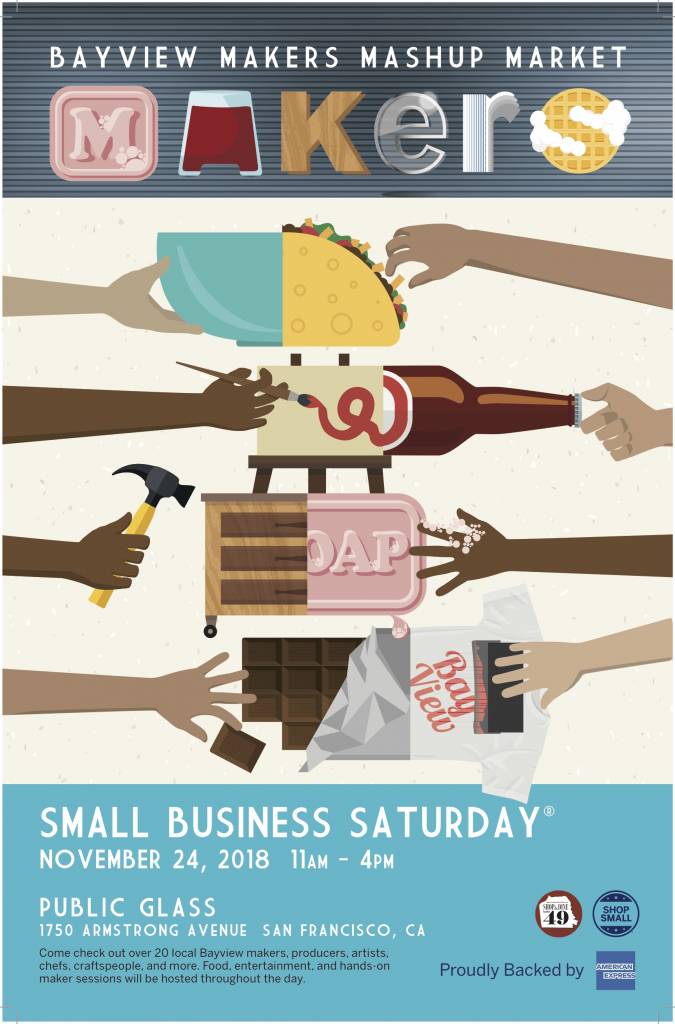 Also rad? The Bayview Makers Mashup Market (Sat/24, 11am-4pm, free) at Public Glass,   "highlighting 30 local makers in an interactive and dynamic holiday marketplace on Small Business Saturday. The event will feature craft demonstrations, food and beverage samples, and a range of vendors from ceramics to soap makers and more." More info here.
Don't forget to hit up our Best of the Bay 2018 Shopping Readers Poll winners + our Last-Minute Holiday Gift Cheat Sheet (which can be used at any minute, really, and features some of our favorite retailers), and, for those of you who could really use a break from Uncle Frank's Islamophobia, our Weed-Lover's Holiday Gift Guide. So much!   
THIS JUST IN: Looking for some fabulous holiday centerpieces, or just a fragrant token of seasonal affection? The Flower Lady, aka Danhi, who sells lovely flowers from her spot at 439 Cortland, is having a Holiday Flower sale extravaganza, Wed/21-Fri/23. Sweet! Click here for more info.