Growing up, MacArthur "Genius" Award winner and Tony nominee Sarah Ruhl read The Witch of Blackbird Pond, about a young woman, Kit Tyler, who moves from Barbados to the Connecticut colony to live with her aunt's family after her grandfather dies.
In the book, Kit becomes friend with a Quaker woman, and both are accused of witchcraft. Ruhl liked the book, but it didn't quite hook her interest in the famous Salem witch trials which took place in Massachusetts in 1692 to 1693. During these trials, 19 people were executed and more than 150 imprisoned.
Ruhl's sixth play at the Berkeley Repertory Theatre, however, Becky Nurse of Salem (in previews starting Dec. 12) deals with those trials, and the descendent of one of the women put to death, Rebecca Nurse. 
Ruhl says the idea for this play came to her during Donald Trump's campaign and presidency, seeing masses of people shouting, "Lock her up," about Trump's opponent Hillary Clinton, and the constant talk of "witch hunts."
Another factor was seeing Arthur Miller's 1953 The Crucible, a play dealing with the Salem witch trials that Miller wrote in response to Senator Joseph McCarthy's crusade against supposed communists. 
 It was a wonderful production, Ruhl says, and she was impressed by the structure of the play, but the story had, to put it mildly, a few holes. Starting with main character. 
"Abigail William wants to have sex with an older man, and there's this whole thing was about her wreaking vengeance," Ruhl said. "That seemed implausible, so I did a little research and found out Abigail was 11 and John Proctor was 60."
One idea she had was just to rewrite her own version of the play, Ruhl says, but then she decided to write a contemporary comedy, with Becky Nurse, a guide at the Salem Museum of Witchcraft. Nurse loses her job after calling out The Crucible to some school children on a tour, and she decides to visit a witch. Hilarity—and a not-so-hilarious exploration of how much women's status has not changed—ensues. 
"She's a descendant of Rebecca Nurse, the oldest woman put to death in the witch trials," Ruhl said about her lead character. "Once I started writing, I couldn't get her voice out of my head."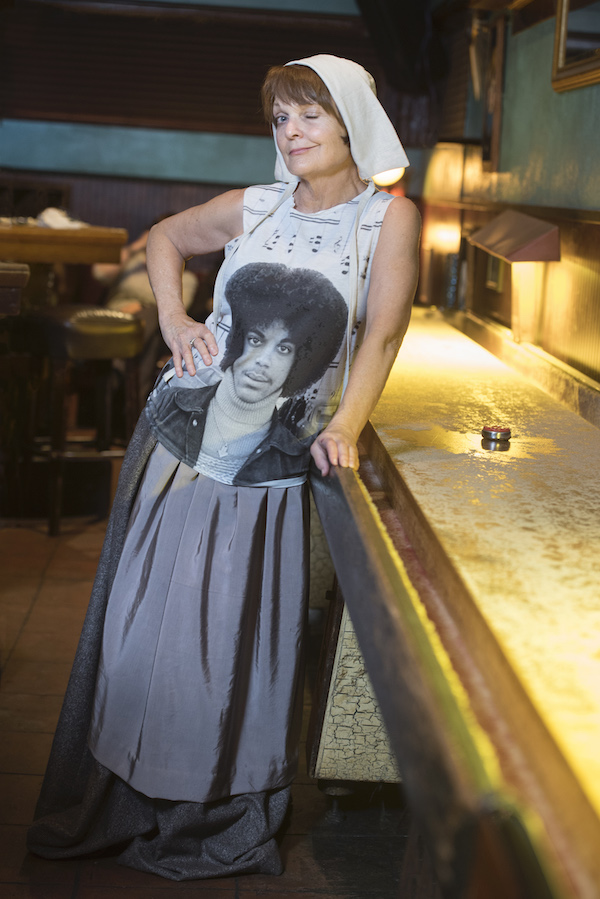 Doing research for the show, Ruhl found out that modern day Salem is a tourist town where most reminders of its history have been destroyed.
"They didn't want to be reminded of it," Ruhl said. "They got rid of the grave markers and everything. Then in the 1950s, they thought, 'Oh, we could make a living out of this.'"
In her research, Ruhl came across something that fascinated her. 
"Some scholars had a dispute over whether the site of the witches' execution was a Walgreens or a Dunkin' Donuts," she said. "That just seems so American to me—these layers of history papered over with franchises." 
Ruhl, who teaches at Yale University and lives in Brooklyn, loves getting to do multiple plays at Berkeley Rep. She enjoys the food and the scenery of the Bay Area, she says, but there's more than that. 
"It's such a wonderful place to make theater," she said. "The people that work here are so warm and welcoming, and the audiences are smart and generous."
Ruhl says with Becky Nurse of Salem, she's enjoying working with a group of women, including director Anne Kauffman, scenic designer Louisa Thompson, and costume designer Meg Neville.
"It's really delightful," Ruhl said. "I feel like we have our little triumvirate of witches." 
BECKY NURSE OF SALEM
December 12 through January 26
Berkley Repertory Theatre
For tickets and more information