No longer jailbait, but surely full of other moral and criminal sandtraps for the unwary protagonist, Noir City (Fri/24-February 2 at the Castro Theatre) hits age 18 with this year's festival at the Castro Theatre. Themed "It's a Bitter Little World," the annual event presented by the SF-based Film Noir Foundation and its author-presenter impresario Eddie Muller is the second to look beyond by now well-worn American terrain in that genre to vintage international cinema similarly focused on high melodrama, dirty deeds and dubious dames.
The 10-day program is a sort of package tour, jumping from one nation to another with each date's double bill (or in the case of the two Saturdays, quadruple-bills). You'd probably kill yourself doing so in real life, but here in virtual life, you can travel from Argentina to France to South Korea and back to Italy in just four days—with plenty more celluloid tourism yet to come.
The 2020 edition does indeed start this Friday evening with the world premiere of two new FNF-sponsored restorations of classic thrillers from Argentina, neither of which were available for preview: 1952's vengeance tale The Beast Must Die, and the next year's The Black Vampire, a reportedly stunning loose remake of Fritz Lang's M, about the hunt for a pederastic killer.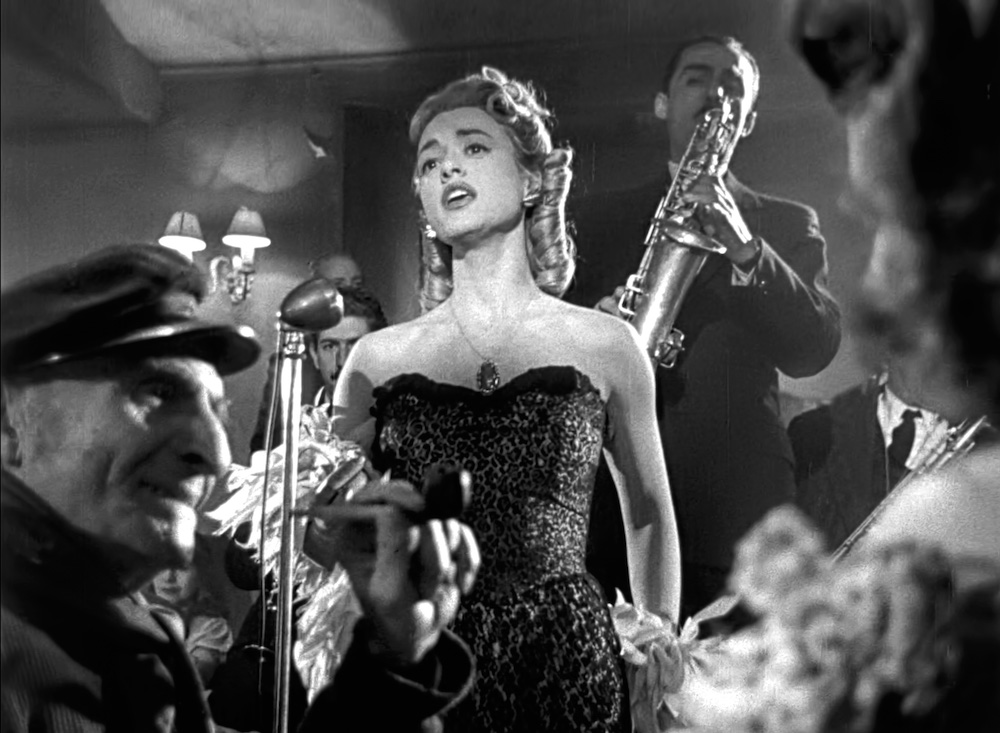 The four French movies on Sat/25 may be familiar to viewers of the Roxie's own French noir series in recent years. The earliest is Julien Duvivier's excellent 1947 Panic, with Michel Simon as a misanthropic neighbor whom everyone suspects of killing a local spinster, simply because they dislike him—though we know he's not the culprit. This caustic portrait of a viciously gossiping, falsely self-righteous society in full vigilante mode is not the self-image France was looking for just after WW2, as it still wrestled with the aftereffects of occupation and collaboration. But even easier to appreciate now than it was angrily rejected then.
The other French titles include two vehicles for the aging Jean Gabin (1955's Razzia and 1963's brassy Any Number Can Win, costarring Alain Delon), plus Jean-Pierre Melville's 1962 Finger Man aka Le Doulos. The latter is a tricky series of underworld double-crosses that has been cited as a personal favorite by both Scorcese and Tarantino. Starring Jean-Paul Belmondo, its rueful cool is personified by one character griping "That cost me an almost-new raincoat!" after being inconvenienced by having to push a woman in a car over a cliff to her death. Yet gallantry is re-attained with perhaps the most courteous closing death scene in cinematic history.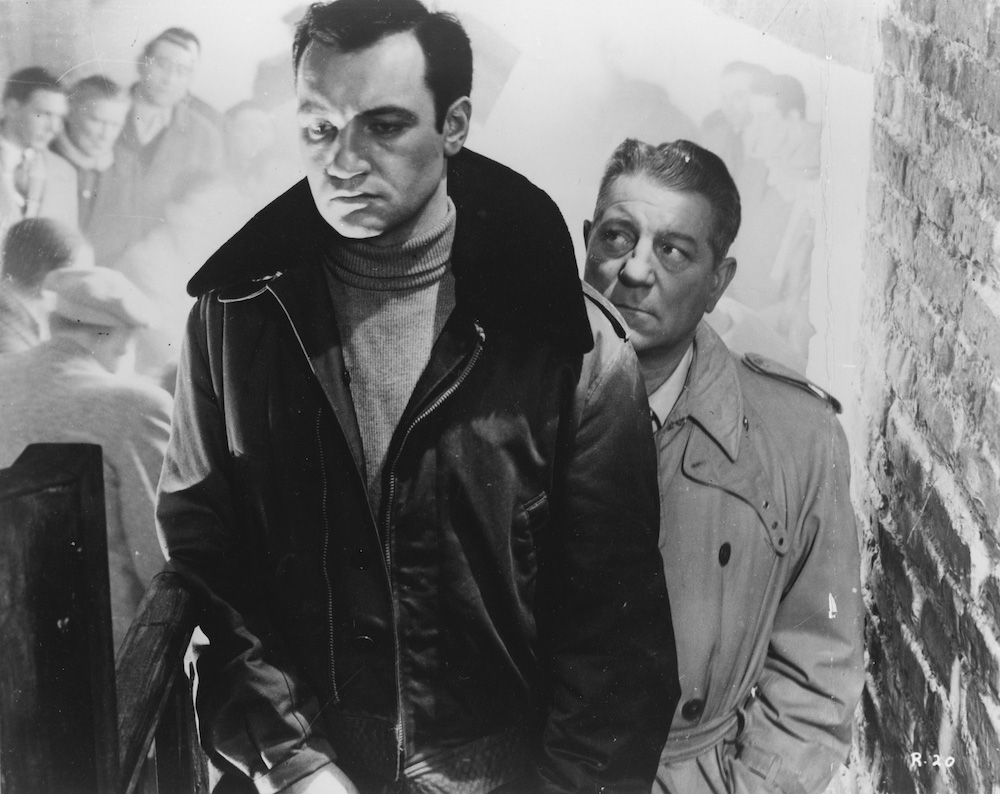 The South Korean pair on Sun/26 are both contrastingly focused on female characters: Ki-young Kim's famous 1960 The Housemaid (which was effectively if very liberally remade a decade ago) is a domestic hellscape of infidelity, blackmail and madness, while 1964's Black Hair drags similar elements into the ill-starred life of a gangster's wife.
Monday's Italian bill provides lesser-seen works by two great directors. MIchelangelo Antonioni was still a decade away from the international breakthrough of L'avventura when he made his feature directorial debut with 1950's Story of a Love Affair. While his distinctive style may not yet have matured, his familiar themes are already present in this story of two former lovers, reunited in fear over a long-buried scandal, who cannot seem to find happiness either together or apart. Pietro Germi was just on the brink of making the social satires that would prove his own breakthrough (Divorce Italian Style, Seduced and Abandoned, etc.) when he made 1959's The Facts of Murder, in which he himself starred alongside young Claudia Cardinale as a police detective investigating murkily linked crimes in an apartment building.
Tuesday brings two films from the 60s Czech New Wave, Zbynek Brynych's classic Holocaust-themed drama …And the Fifth Horseman Is Fear and (also from 1965) Jiri Weiss' more obscure British co-production 90 Degrees in the Shade, a Prague-set, English-language mix of romance and crime. England itself provides Wednesday's duo of Chitty Chitty Bang Bang director Ken Hughes' 1957 The Long Haul, with Yank hunk Victor Mature as an ex-U.S. Army trucker imperiled by (among other things) Brit blonde bombshell Diana Dors; and subsequent The Towering Inferno director John Guillerman's 1960 Never Let Go, in which a desperate working-class man (Richard Todd) tangles with the syndicate that stole his uninsured car.
Unusually sordid and rough for its era, the latter is notable for having as its principal villain none other than Peter Sellers, in a rare non-comedic role. His sadistic garage owner, who runs an illegal chop-shop operation and keeps a terrified teenage mistress, is actually quite convincingly psychotic.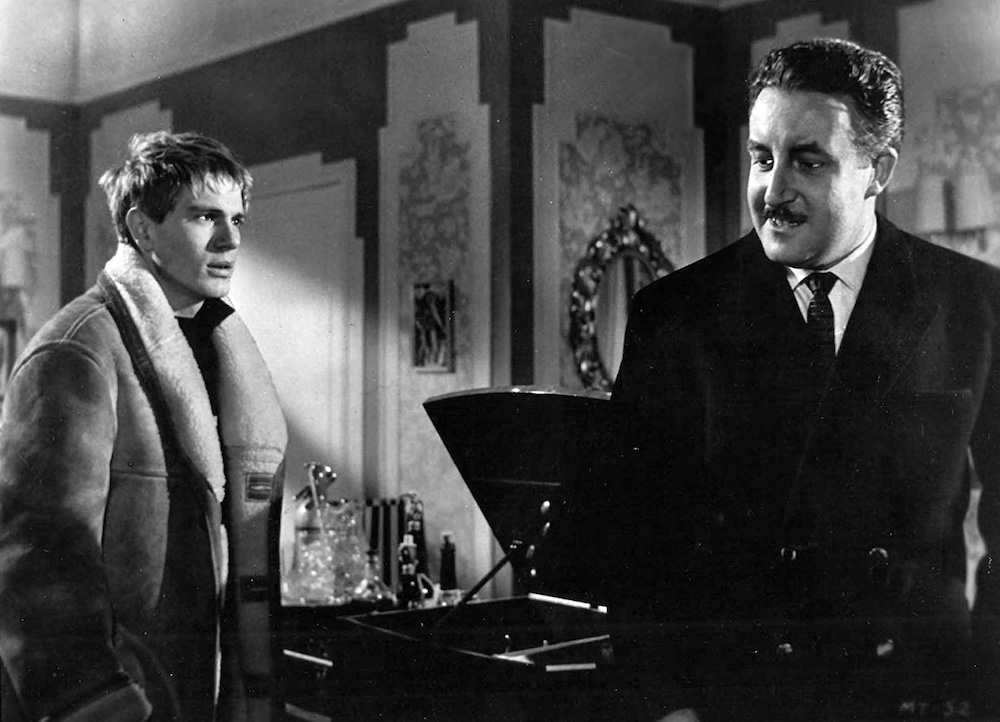 Humanity looks even darker through the lens of Masahiro Shinoda's 1964 Pale Flower, in which a newly prison-sprung yakuza enforcer (Ryo Ikebe) quickly gets into fresh hot water, including with a gambling-addicted socialite thrill-seeker (Mariko Kaga). Though often strikingly stylized, it's not primarily action-oriented but more a study in noirish character and atmospherics. Its co-feature on Thursday is another yakuza drama, Toshiro Masuda's 1958 Rusty Knife.
Noir City's second weekend bounces between either side of the Atlantic. Fri/31's West German duo consists of The Devil Strikes at Night, a 1957 serial-killer thriller from Robert Siodmak, who'd just returned from a successful long stint in Hollywood (where he directed many prime noirs); and Helmut Kautner's 1961 Black Gravel, a look at German life in the Allied-occupied years immediately after WW2 that is said to be arrestingly bleak and cynical.
By contrast, the four Mexican films showing Sat/1 are florid expressions of the hothouse melodrama that flourished in that nation's film industry during roughly the same period as Hollywood's original noir era. Julio Bracho's 1943 Another Dawn and 1945 Twilight are soapy, stylish tales of amour fou. The 1952 Night Falls charts the well-deserved fall of an infamous cad (Pedro Armendariz). Emilio Fernandez's 1949 Salon Mexico hits an apex of combined suffering "women's picture" and sordid suspense with Marga Lopez as a "cabaret dancer" who sacrifices her virtue and risks her life for the betterment of a younger sister who has no idea she's a "fallen woman."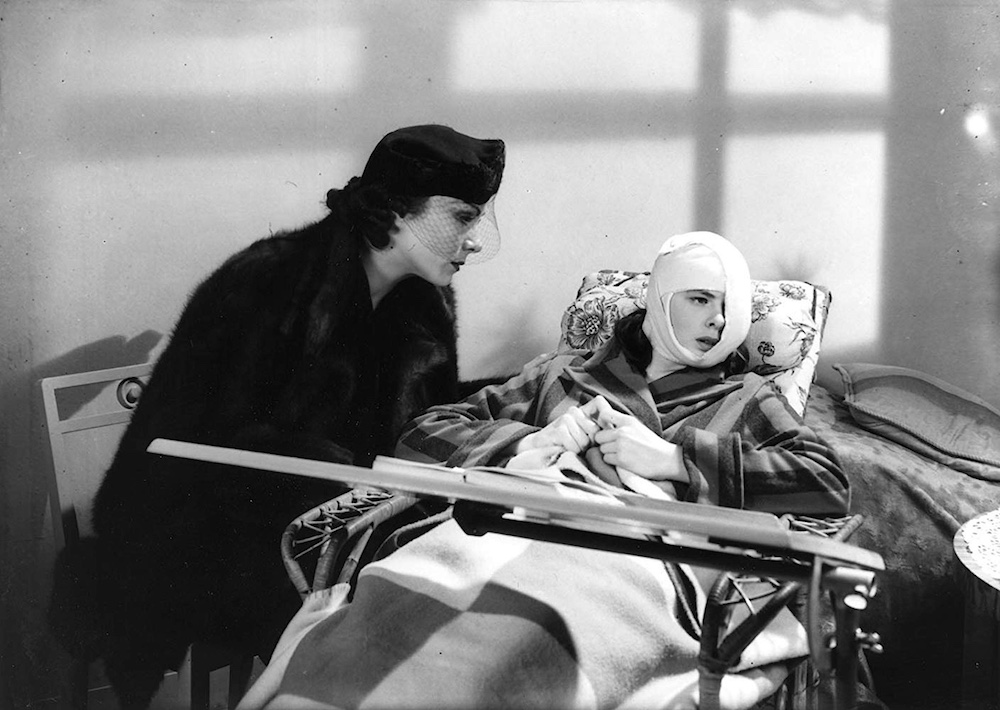 Finally, Noir City closes with two nationalities in one day, as if you weren't jet-lagged enough already. They're a very contrast-y duo. The 1938 A Woman's Face was native Swede Ingrid Bergman's next-to-last film there before she made her English language debut with the remake of "Intermezzo," whose original Gustaf Molander also directed (along with most of her early Swedish vehicles). Based on a play that generated at least four films in four different countries, including a 1941 Joan Crawford film of the same name, it has the 23-year-old star as the vicious leader of a blackmailing ring, her embittered personality determined by a childhood fire that left her facially disfigured. When a surgeon gives her a miraculous fresh start, she finds a new look doesn't automatically cut ties to the criminal past she'd now like to forget. The plot may be claptrap, but there's no question why Bergman was already a star at home, and would shortly be one around the world.
The other closing-day film is Polish titan Andrzej Wajda's 1958 Ashes and Diamonds, which was a big success both for him and his regrettably short-lived star Zbigniew Cybulski. The latter's charismatically conflicted hero, a Resistance fighter ordered to kill a comrade at the end of WW2, had a cultural impact akin to that of James Dean in much of the Eastern Bloc and beyond. Though few subsequent films captured his lightning in a bottle quite so successfully, Cybulski remains perhaps the most beloved Polish screen actor of all time. No doubt that's partly due to the high drama of his premature demise: In 1967 he leapt with apparently-typical recklessness onto an already-moving train in a rail station, slipped, and was crushed by the wheels he fell under. It was an exit worthy of Anna Karenina…or a film noir antihero, for that matter.
Noir City: International II, the 18th Annual SF Film Noir Festival runs Fri/24-February 2 at the Castro Theatre. Full program and ticket info: http://www.noircity.com