The Board of Supes is moving to create a dozen new neighborhood commercial districts – a move that will bring more of the city under the vacancy tax on empty storefronts.
The legislation by Sup. Aaron Peskin also will give communities like Bayview and the Outer Richmond better tools to manage development and protect neighborhood-serving businesses.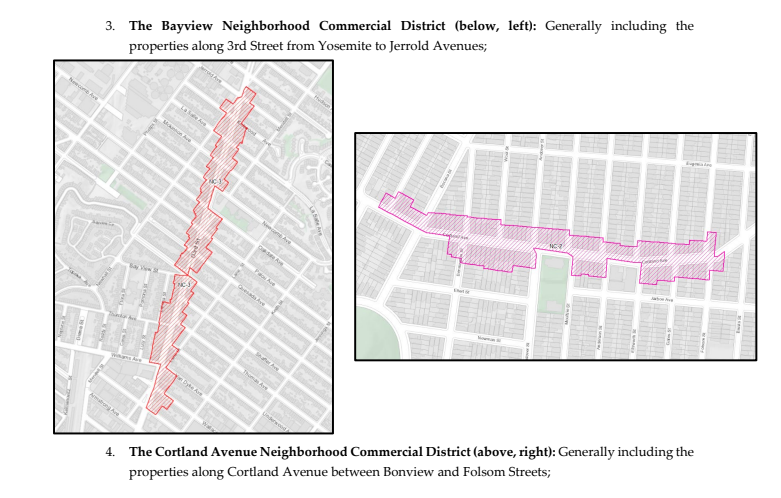 The legislation will come before the full board Tuesday/14 – and there's a special meeting Tuesday/21, which would normally be a holiday, to make sure the bill is approved before March 3, the deadline to define NCDs that will fall under the vacancy tax.
District 10 has never had a NCD, and Third Street has the highest number of commercial vacancies of any commercial strip in the city.
"We are really trying to hone in on what makes these existing vibrant retail corridors pulse — and now every district in the city will have one," Lee Hepner, an aide to Peskin, told me.
NCDs set formal rules for the Planning Department and require special treatment for small businesses in the area. In North Beach, the NCD rules have limited the numbers of restaurants to make sure that other types of neighborhood-serving businesses can survive.
But the big deal here is the vacancy tax.
All over the city, commercial landlords are, in Peskin's description, "being entirely unreasonable about the amount of rent they should be able to charge." The law would impose significant fees on the owners of storefronts that sit vacant for long periods of time – providing a financial incentive to lease the places.
If the board approves the measure, and the mayor doesn't veto, it will be another indication of support for the vacancy tax.
There's a map of all the NCDs here. Three are in D9, three are in D1, and the rest are in four other districts:
1)      Inner Balboa Street NCD – District 1

2)      Outer Balboa Street NCD – District 1

3)      Bayview NCD – District 10

4)      Cortland Ave NCD – District 9

5)      Geary Boulevard NCD – District 1

6)      Mission Bernal NCD – District 9

7)      San Bruno Ave NCD – District 9

8)      Cole Valley NCD – District 5

9)      Lakeside Village NCD – District 7

10)  Lower Haight Street NCD – District 5

11)  Lower Polk Street NCD – District 6

12)  Inner Taraval NCD – District 7