Several supervisors are moving to address the economic impacts of the coronavirus crisis in San Francisco – and while the mayor seems sympathetic, it's not clear how far she is willing to go.
Sups. Matt Haney, Hilary Ronen, Gordon Mar, and Dean Preston all have announced plans to put city resources into helping small businesses and individual workers avoid financial peril while much of the city shuts down and consumers stay home.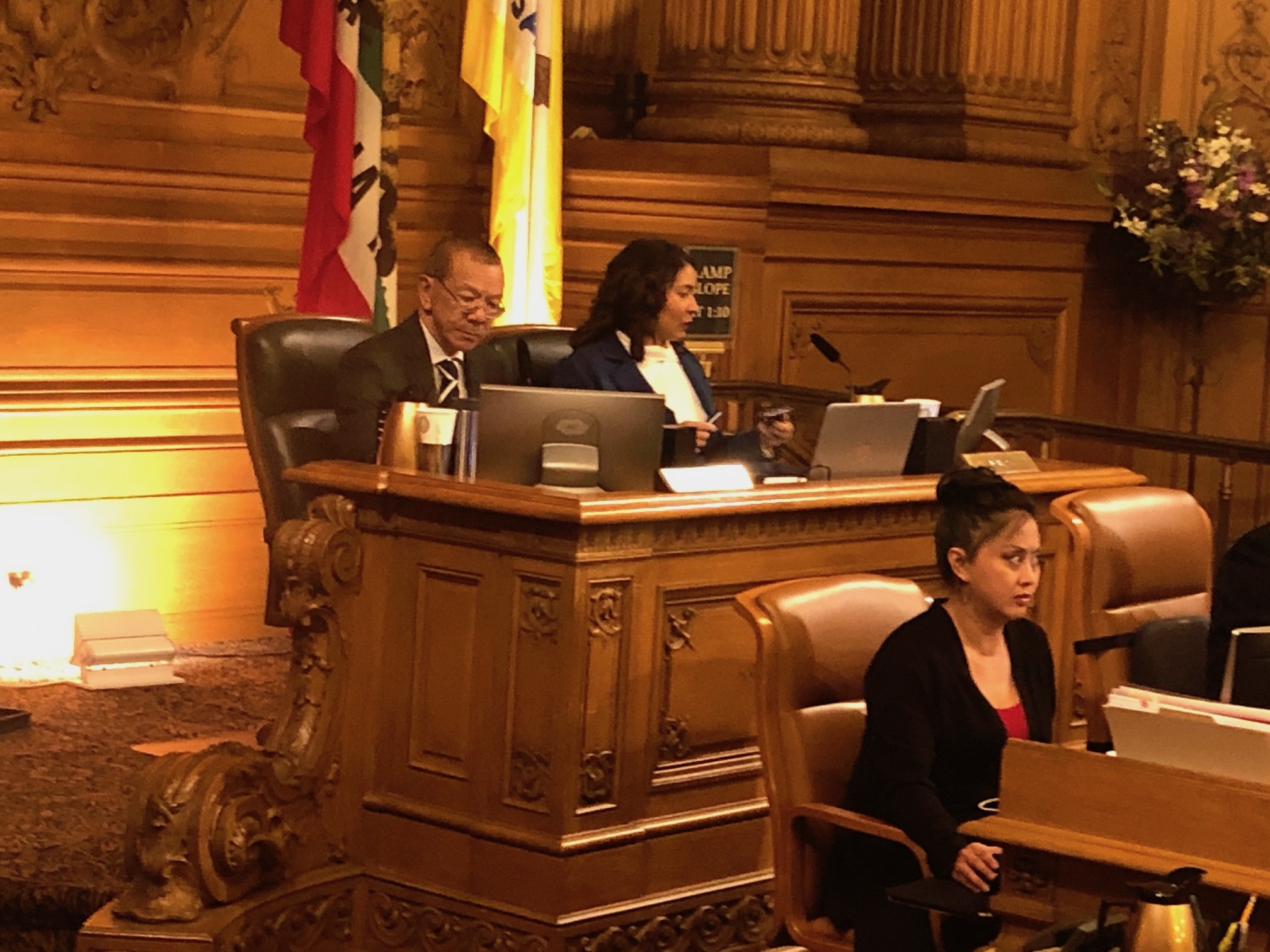 "We are not going to let anyone have to deal with this on their own," Ronen told me today.
Ronen is asking the Controller's Office to secure a $20 million line of credit than can be used to make zero-interest loans to small businesses that suddenly can't make rent.
Haney told me that he and Mar are working on the labor side, making sure that workers know their rights and protections. "We're going to look at a loan fund for individuals," he said.
Preston is asking for a moratorium on evictions.
All of this was discussed this afternoon in an extraordinary moment: For only the second time since the voters approved "Question Time" in 2006, the board and the mayor actually engaged in a non-scripted, relevant policy discussion.
Preston was prepared to ask about corruption at City Hall, but with unanimous consent of his colleagues, he changed his question to address evictions. He asked Breed if she would support his plan to enact a moratorium on evictions – and if she would commit to calling on the governor to suspend any state laws that prevented the city from taking that action.
Breed said that she was willing to consider executive action on evictions, and would work with Preston at the state level.
Haney asked about the plan to use city money to help small businesses. Breed wasn't quite ready to go there – she said that she was looking at allowing businesses to delay paying their city taxes.
But she also said, as she did at the beginning of her remarks, that she is wary of committing city resources at a time when there's a looming budget deficit.
"I have heard a number of suggestions and comments," she said (which sounded to me a bit dismissive of the board's actions and role). "All these things are welcome and important, but let's make a commitment to the public that we want to be sure it will happen."
In other words: Back off on your ambitious plans, supes – the Mayor's Office is running the show and has only very limited plans to spend money.
"We are looking at relief for workers," she told Haney, "but when we allocate resources and the money goes out the door, we have to be sure we implement it."
Haney asked about the workers and small businesses that are in trouble right now; the mayor said she "we are still fleshing out the details" and would have a proposal tomorrow.
I tried to ask the mayor about the specifics as she left the board chambers, but she refused to answer my questions.