Aya de León, author and lecturer in the African American Studies department at UC Berkeley, reads a lot of books to her 10-year-old daughter. Even in ones she liked, though, she often found generic villains and a lack of politics.
De León strongly believes in putting politics in her books. She has written a series, Justice Hustlers, about social justice issues with sex workers as protagonists. (The most recent one, Side Chick Nation, dealt with Hurricane Maria and climate change and got enthusiastic praise from Naomi Klein, who called it "gripping feminist heist fiction"). With her latest book, Equality Girls and the Purple Reflecto-Ray, de León decided to write about sexism for kids around her daughter's age. 
The idea for the book came, indirectly, from the Captain Underpants and the Super Diaper Baby series. De León found them funny—and wanted to write a funny book with a group of girls that would make sexism seem ridiculous. 
In the book (available from Booklandia), after an accident involving a laser, a dog, and Double Super Purple Grapeity Grape gum, fourth-grader Daniela gains a sort of superpower: When she gets angry about sexism, purple lasers shoot out of her eyes. And the targets—boys who won't play soccer with her and her friends, a puppeteer who treats his female assistant dismissively and won't answer the girls' questions about why the princess in his act is so helpless—act out the stereotypes they have about girls.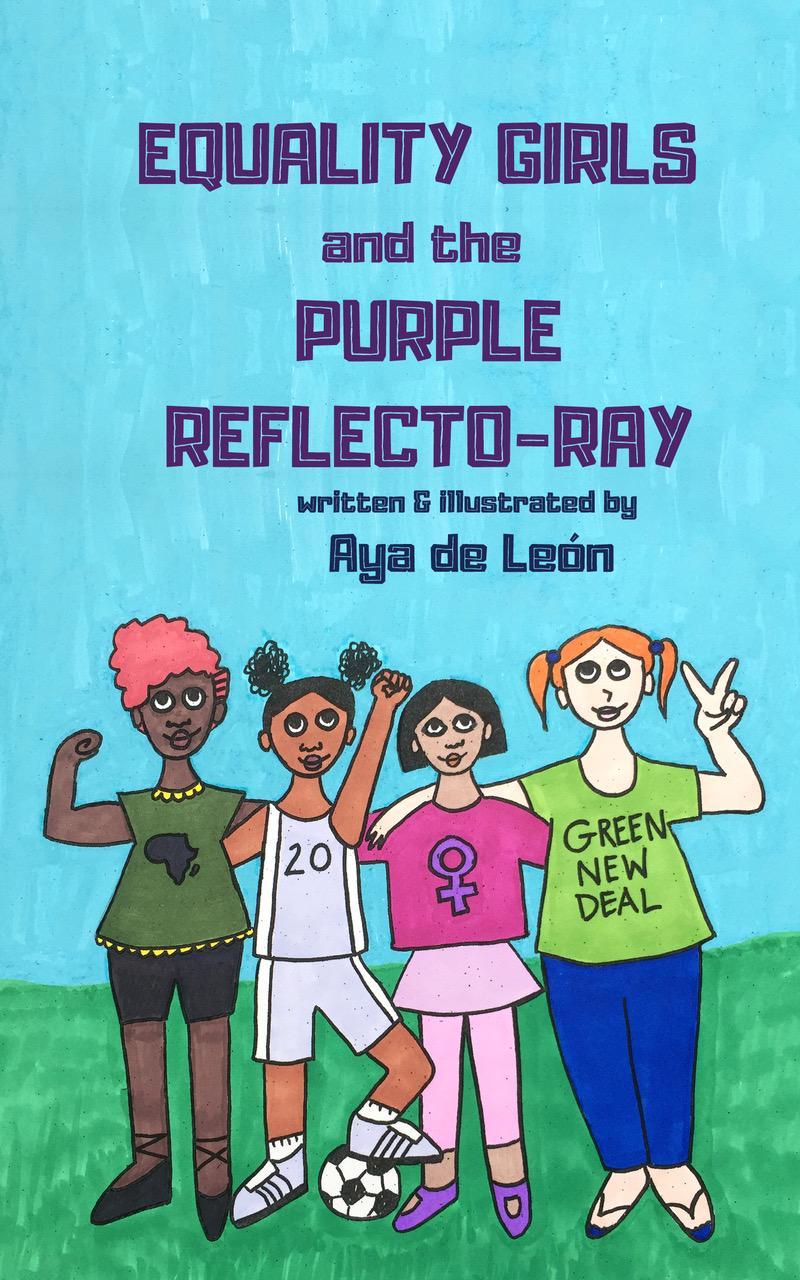 In a first version of the book, Daniela received her powers when she was on a walk in the woods with her mother and found a mushroom which let off a puff of pollen when she picked it up. The editor suggested going a different way.  "She pointed out it set up kind of a magic realism vibe," de León said. "Like the magic of nature versus lasers. Lasers made it more sci-fi, and I liked that."
IN the beginning, Daniela's anger is a rough power she needs to control to make more effective. She hears that the president, who has refused to sign the Gender Equality Bill, is coming to town to judge a tween beauty pageant, and Daniella's friends Malaya, Jalisse and Kerry work with her to help her learn to use her powers for good. 
De León says she wrote the characters with the vitality of her daughter and her friends in mind.  
"There's no drama among them, so it's a little utopian," she said. "There are these stories for girls with so much angst – 'Am I popular?' 'Are my friends trying to stab me in the back?' There is that toxic girl culture, but I thought, let's have some non-toxic girl culture."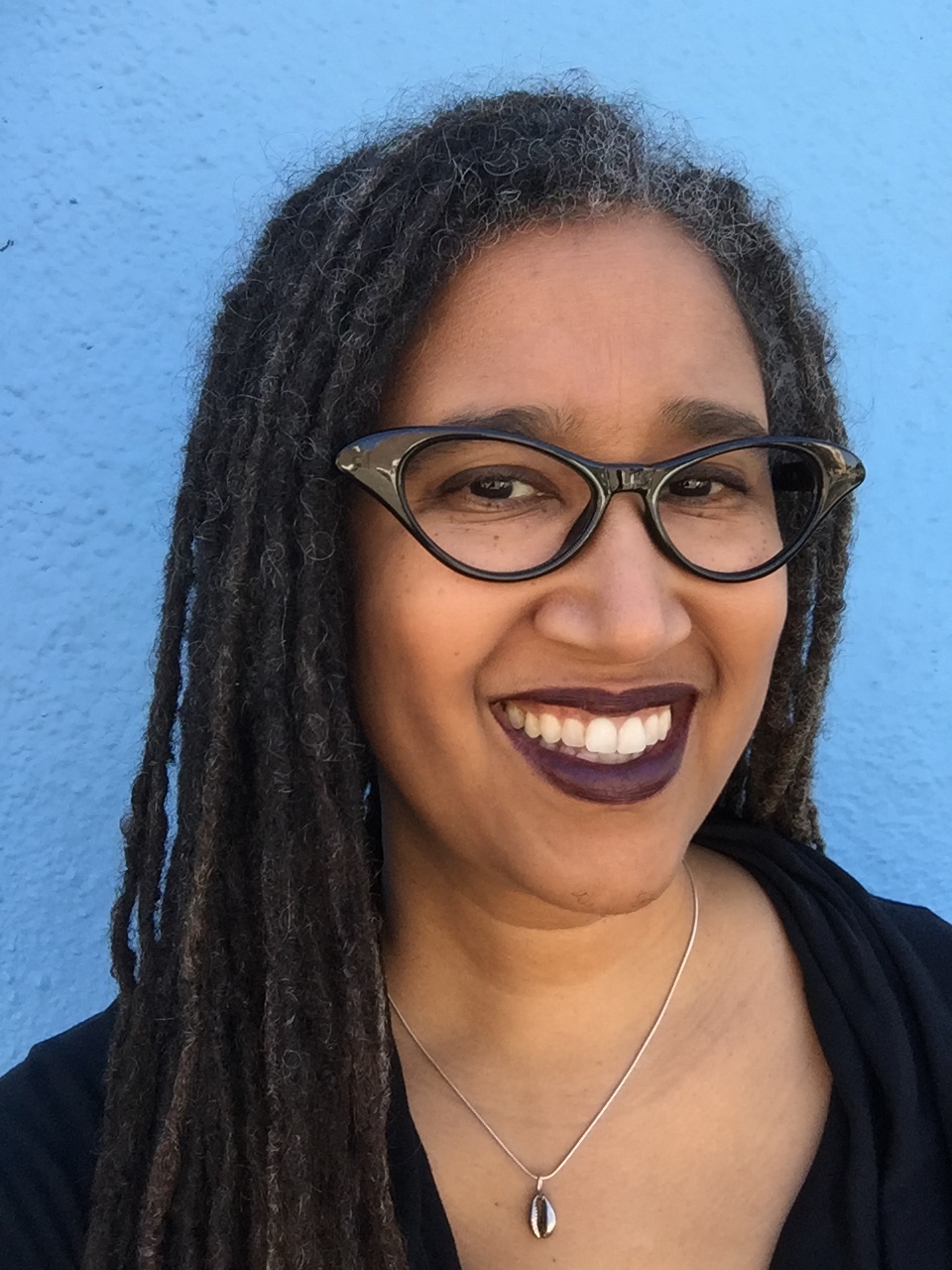 De León also wanted the book to show that "girl" doesn't mean just one thing. 
"One of dangers for younger people is girl is a box that has a frilly dress and pink outfits," she said. "I wanted their to be other ways to be a girl, so there's a sporty girl, a girl into fashion, and an animal loving girl."
De León decided to self-publish the book since she wanted it to come out while her daughter is still the target audience—and before the president is (hopefully) out of office. And although she has no formal training in art, she also illustrated it herself since she had such clear pictures in her head. 
She has thought about making a series with the four girls, but that may have to wait since she's working on two books for adults, a young adult book, and one for middle readers. 
"I like the idea of a series [for this book] and them setting up experiments to see if they could share the power. Or each girl could have a book," de León said. "I'm really interested in a book about climate change and this could be a good group to do that with."