Guillermo "Jorge" Santana, the musician, guitarist, and younger brother of Carlos Santana—who passed on May 14 of natural causes at the age of 68 in his home in San Rafael—remained associated with his massive, culture-changing hit "Suavecito," recorded with his band Malo, for his entire career. "When I was younger, 'Suavecito' got turned up whenever it came on the radio cuz that's just how it was," says Jacob Peña aka DJ Guillermo, co-founder of the iconic Sweater Funk party here in San Francisco.
"He's one of the architects of a truly American sound, Chicano rock," said the Mexican American Peña. "Jorge came here from Mexico and not only made this his adopted country and culture, but he also helped establish a Chicano culture for the generations that came after him and even created an anthem for us with 'Suavecito.'
"He took that sound to the rest of the world along with his brother. Now the whole world knows this sound. Plus, folks always talk about how many people have hooked up to 'Suavecito' over the past 50 years: That tune has made a lot of people feel love and is most likely responsible for more than a few babies out there."
Now, Peña has recorded a tribute mix that encompasses some of Santana's extraordinary work. "You'll hear songs from Malo, his solo career and the Fania All Stars, hope you dig it," he says. Listen to the mix:
According to his SF Chronicle obituary: "Jorge Santana was born on June 13, 1951, in Autlán de Navarro, Jalisco, in Mexico. His father, Jose, was a talented mariachi violinist and his mother, Josefina, was a homemaker. The family moved to Tijuana and eventually over the border to San Francisco, where they lived in the Mission District. He attended Mission High School in San Francisco and grew up listening to blues music with his brother Carlos Santana—the genre both brothers assembled their careers from.
In the early 1970s, Santana joined a San Francisco-based band called Malibus, which was later changed to Malo. They rehearsed at a club called the Nightlife in the Portola District, after which they caught the attention of a couple of producers and were granted a record contract. The group's lead single, 'Suavecito' from the band's self-titled debut album of 1972 has been called the Chicano national anthem."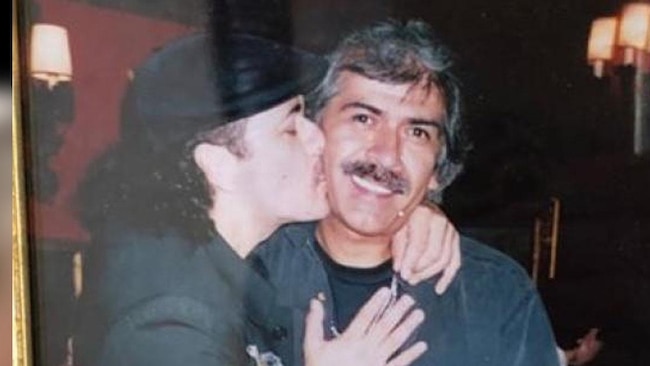 "It's part of our social DNA," Eduardo Arenas, bassist in Los Angeles Latin soul-rock band Chicano Batman, told SF Weekly in 2013. "It's like a universal thing. You don't grow up wanting to listen to it—you're already listening to it." The song established a trajectory for 1970s Latin rock and buttressed the Chicano Movement concurrently. A staple at Mexican American cookouts, weddings, and quinceañeras for generations with its casual stride and bilingual lyrics.
Pena started and has continuously played the "Spill The Wine" party at Pop's Bar in The Mission, with Vinnie Esparza and Slopoke(who left for Hawaii when he and his wife lost their 20+ year apartment in SF), every first and second Sunday. The two put on an ethnomusicology clinic by playing
oldies, Chicano rock, boogaloo, and cumbia, all on vinyl. But Pena was immediately compelled to curate a mix in tribute to Santana upon hearing of his passing.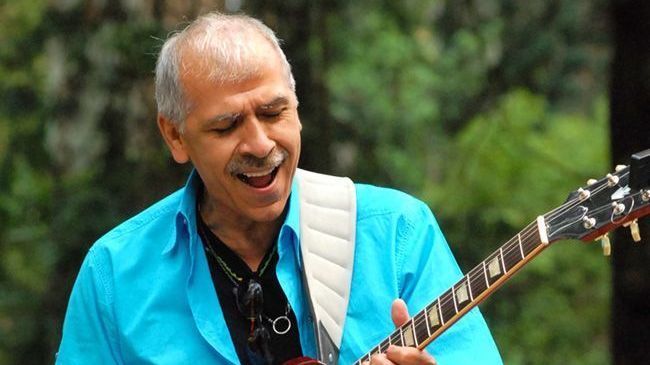 "Jorge had some songs we played at Sweater Funk for years so I knew he had some music in his catalog that went beyond the usual Chicano rock sound that his band Malo helped establish, and I simply wanted to highlight some of that sound with his more well-known hits like 'Suavecito' and 'Nena.'"
In remembrances of this cultural pioneer, the fact that Jorge is the younger brother of Carlos might have been a difficult burden for others, but not Jorge. "Picture Blood Sweat & Tears fused with Chicago, fused with Afro-Cuban rhythms and guitar-driven rock" summed up WBGO radio host Bobby Sanabria on his Facebook tribute to Jorge Santana. "It was Santana on steroids."
Understand…  Jorge was an intimidating guitarist, and while he never received the same attention as his older brother, Carlos, he deserves greater accolades in the canon of ax-wielders. He had solo power for sure, but even more important, he knew exactly when and how to use it. Like Carlos, he built on his blues footing to survey other areas of music. Jorge could shred. But he used those guitar effects, equipped with a lyrical tone straight from his father's approach in playing the violin, to release energy and light.