The Board of Supes is heading for a potential showdown with the mayor over more than $100 million in changes to her proposed two-year budget.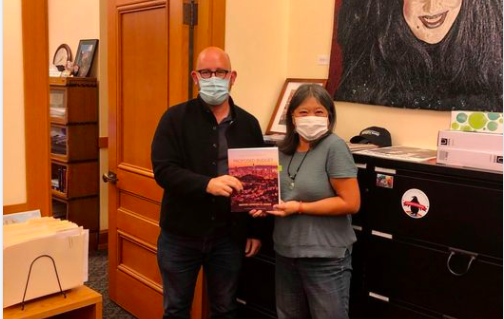 The Budget and Appropriation Committee approved early Thursday morning (that is, at around 2am) a plan that cuts $47 million from the mayor's proposal, reallocates that to other priorities, and sets aside much of a $59 reserve from an upcoming tax measure to fund city worker raises.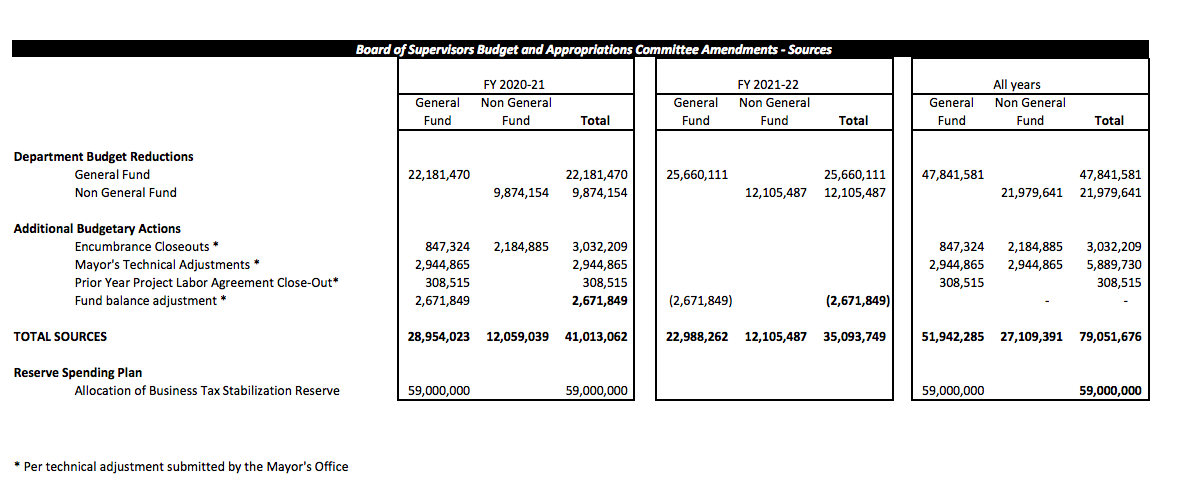 It's considerably more than most cut and ad-back budget changes at the board, and the mayor is clearly not happy with the moves. She particularly said:
I have deep concerns about the Board's decision to spend our entire $59 million in business tax reserves."

"As Mayor, I have a responsibility beyond this budget to ensure we can continue to deliver for the residents of San Francisco not just today, but tomorrow, next month, and in the years ahead. I cannot support the Board's decision to appropriate additional funds from our reserves that threatens our ability to do so."
But from what I am hearing, it's not really the reserve appropriation that bothers her.
Breed put the supes in an untenable situation when she handed over her budget. The budget was balanced on the assumption that civilian city workers would agree to delay raises that are already in their contract.
The unions have shown no interest in doing that. From a statement by SEIU Local 1021:
No more cuts to San Francisco's city services and city workers—the Mayor must spend down the reserves as they were intended to protect services.
Working people have made sacrifices—now San Francisco's millionaires and billionaires should do the same. We call on Mayor Breed to support new revenue measures that would ensure billionaires and wealthy corporations pay their fair share.
So the board would have had to approve a budget that wasn't balanced, because the union contract includes legally mandated raises that aren't in the mayor's proposal.
And there's no way that six supervisors were going to do that – particularly when the mayor has already cut a deal to give 6 percent raises to the cops.
So the plan that the Budget Committee carefully worked out includes funding for the raises that the workers are due.
Breed didn't want that.
The mayor can veto the budget, but that's highly unlikely. She can also refuse to spend money that's been allocated, but she can't refuse to fulfill an existing labor contract.
Instead, she has been threatening to lay off (civilian) city employees. That would look horrible – she would be firing mostly people of color during a pandemic and a recession.
Sources close to the Mayor's Office tell me that Breed is angry the unions won't go along with her plans, which is why she is now complaining about the board's budget and the "reserves."
The allocation from that expected money also includes $14.5 million for an emergency stabilization fund for nonprofits and their workers. (Breed had originally wanted the business-tax changes to be revenue-neutral; this money is available because the supes insisted that big businesses, particularly in the tech sector, pay higher rates.)
The supes also cut about $29 million from the mayor's police budget, a move that will mean a reduction in the size of the force by about 200 officers over the next three years.
There are dozens of other minor add-backs, among them full funding for legal representation for tenants facing evictions, but the mayor normally doesn't make a big deal out of those.
This budget still needs six votes on the full board. While it goes further than any other budget I've seen to reduce the size of the police force and shift the city away from a law-enforcement-based model for many services, the DefundSFPolice coalition wants further cuts, including immediate layoffs. The mayor's interim budget earlier this summer passed by just one vote.
So if Breed is going to push back on labor issues, she's going to run into some very serious resistance.
Meanwhile, everyone involved, from the mayor to the supes to labor, has to work together to make sure the business tax measure passes — or the entire budget is going to fall apart.