San Francisco Superior Court judge Ethan Schulman issued a prohibitory injunction ruling Monday stating that Uber and Lyft must cease classifying employees as independent contractors, as well as ordering the companies not to violate any provisions of the Labor Code, Unemployment Code, and the wage orders of the Industrial Welfare Commission with regard to their drivers.
"I am excited, thrilled," said Edan Alva, who has driven for Lyft for six years. "Drivers have found justice in court. It's been a long time coming for sure."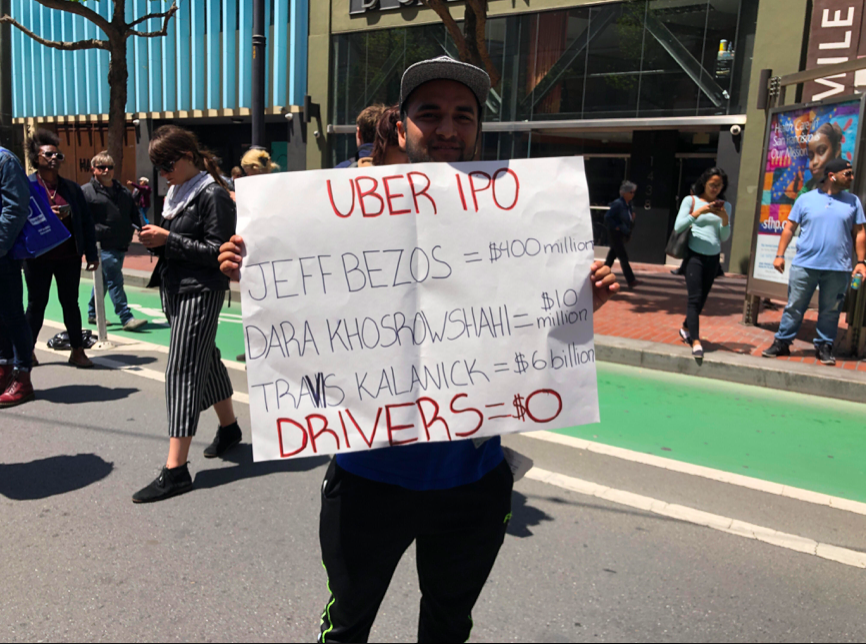 The ruling is a loss for the ride-share companies as they fight against a May 5 lawsuit filed by California Attorney General Xavier Beccera and the city attorneys of San Francisco, San Diego, and Los Angeles, which alleges Uber and Lyft illegally classify their drivers as independent contractors to circumvent granting legally-mandated employee protections, such as unemployment insurance and paid sick leave.
Lyft and Uber have already stated they intend to appeal the ruling until the results for Prop 22, a ballot measure which would legally classify certain app-based drivers as independent contractors, come in November.
In his ruling, Schulman argued that Uber and Lyft's claim that they would suffer irreparable harm if the court ruled in favor of an injunction did not outweigh the hard to drivers and competing businesses if the rideshare companies were able to continue classifying drivers as independent contractors:
"It bears emphasis that these harms are not mere abstractions; they represent real harms to real working people…drivers who testify although they work grueling hours for Defendants for their livelihoods and to support their families, they receive no payment for overtime, rest or meal breaks…time spent waiting for fares, driving to pick up passengers… [drivers] are not reimbursed for business expenses…they do not receive health insurance or sick leave…Defendants have not shown that harm to them from issuance of an injunction would be 'grave or irreparable.' Even if they could, they have not shown harm to them would outweigh the harm to drivers, competing businesses, and the general public in the absence of an injunction."
Schulman also ruled against Uber and Lyft's claims that they do not hire their drivers as they are not "hiring entities" because they do not pay their drivers and that drivers do not provide services to the companies.
"Defendants' position that AB5 does not apply to them lacks merit as a matter of statutory interpretation and logic….they assert they are not "hiring entities" within the meaning of AB5 because their drivers do not provide services to them and Defendants do not pay remuneration to drivers for their services. Nonsense," wrote Schulman in the injunction ruling.
In addressing the claim by Uber and Lyft that drivers perform work "outside the usual course" of their businesses, Schulman wrote that it's clear Uber and Lyft are in the business of giving rides, and that drivers are key to that business. Schulman pointed to the fact that the California Public Utilities Commission ,which regulates Uber, Lyft, and other Transportation Network Companies, includes TNCs under the existing Chapter 8 provisions of Public Utilities Code regulating "Charter Party Carriers of Passengers" which are therein defined as "every person engaged in the transportation of persons by motor vehicle for compensation."
Schulman wrote: "Far from 'merely incidental' to Defendants' transportation network business, drivers' work – the work of transporting customers for compensation – is an "integral part" of those businesses…under any reasonable understanding of the English language, an Uber or Lyft driver can only be viewed "as working in the hiring entity's business."
Defendants also argued that their drivers could suffer harm following this injunction, because most of their drivers work part-time, often less than 20 hours a week, and classification as an employee would hamper flexible scheduling. Schulman concluded that given this is the case, and that drivers often work "on a casual or sporadic basis…the effects on those drivers of a reorganization of Defendants' businesses are likely to be correspondingly minor."
The injunction order will not go into effect immediately, but will be stayed for 10 days to allow the Defendants, Uber and Lyft, to appeal the ruling.
"Drivers do not want to be employees, full stop. We'll immediately appeal this ruling and continue to fight for their independence. Ultimately, we believe this issue will be decided by California voters and that they will side with drivers," said Lyft in an email statement.
The next steps for Uber and Lyft then, is appealing the decision, but according to Rey Fuentes, a legal fellow at Partnership for Working Families, an organization which does advocacy work for gig workers misclassified as independent contractors, the companies likely face an uphill battle.
For one thing, the fact that Schulman issued a prohibitory injunction is important, because even if Uber and Lyft appeal the ruling and move to stay the action, the ruling cannot be stayed unless the appellate division decides in favor of the gig companies' motion. That is opposed to an appeal on a mandatory injunction, which orders companies to do something rather than to cease doing something, and is immediately stayed upon appeal by the defendants.
"The injunction is stronger in this case, because it's a prohibitory injunction…after this 10 day period elapses, if the appellate court takes no action, this injunction goes into effect," said Fuentes.
Furthermore, according to Fuentes, if the appeals court decides in favor of Schulman's injunction, an appeal to the California Supreme Court would likely be a dead end for Uber and Lyft due to the 2018 California Supreme Court ruling in Dynamex Operations West, Inc. v. Superior Court of Los Angeles, which restricted the use of independent contractors and established the "ABC" test for determining whether a worker is an independent contractor or an employee.
"I think that's a likely dead end for the companies because of the strong unanimous ruling in Dynamex two years ago. As the judge [Schulman] points out in his order today, the companies have been required to comply with that California Supreme Court precedent, which is also binding law, since 2018"
"What they are hoping for is a delay as soon as humanly possible for the November election so they can focus their attention there, rather than on this litigation," said Fuentes.
Alva also had an idea on Uber and Lyft's motives in their appeal.
"They are trying to extend abusing drivers and stealing our labor…squeezing out money for as long as they can."
Uber did not respond to requests for comment.