When the 18-foot panel curtains are pulled back to open the Fish Bowl Drag event each Saturday night, sidewalk spectators watching the dynamic staged performances through the window of The Red Victorian on Haight Street can't even begin to imagine the real drama playing out behind the scenes.
"There's a lot more here than these shows, which are fabulous and great and have gotten such an amazing community reception," Adam Rice, an independent contractor at The Red Vic hotel, told 48 Hills.
It turns out that the weekly event is less about providing entertainment in these dark times and more about publicizing the efforts of a handful of multi-racial, queer, and trans-identified hotel residents—including Rice, Michael Thurin, Michael Borel, Puma Carpio, and Gia—to turn the eclectic, red-painted, 116-year-old hotel that's remained mostly empty since shelter in place into QT BIPOC housing.
Every tip helps performers get closer to this goal and organizers have also launched a GoFundMe, which has raised $10,000 of its $100,000 objective, to help support existing and future residents' living expenses.
But with the landmark hotel hemorrhaging money to cover rent, utilities, and general building maintenance, the housing initiative could easily fail before it even gets off the ground. That means that the organizers living in the building—owned by the nonprofit Peaceful World Foundation and managed by another "public service" organization, District Commons, which owns Red Victorian LLC—may soon find themselves out on the street.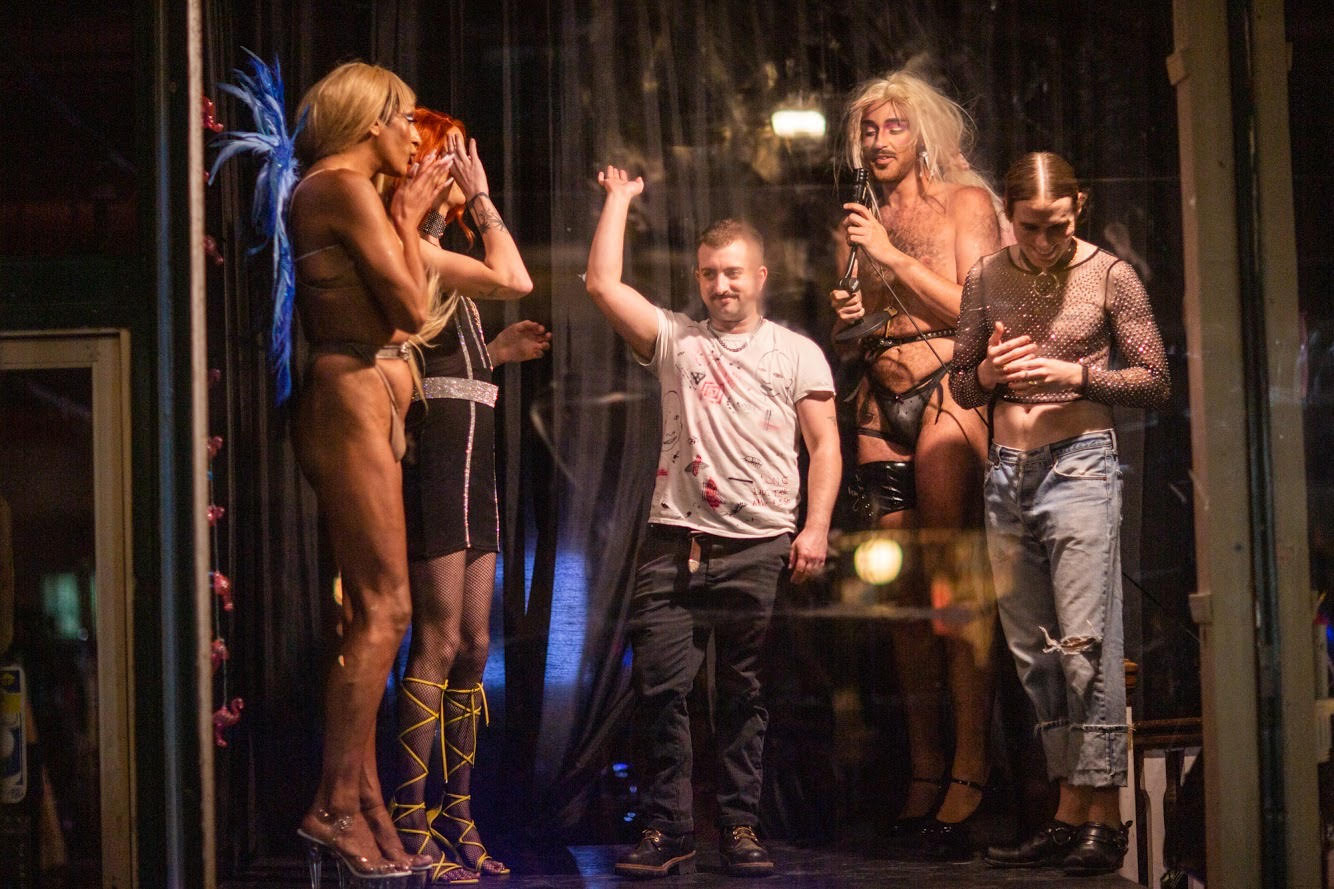 I spoke to Rice, 29—who escaped conservative Dallas, Texas a decade ago, to come to San Francisco and transition and find a community with like-minded individuals—about battling the odds to build a trans utopia.
48 HILLS How did you find your way to The Red Vic?
ADAM RICE I started working at Smitten Ice Cream in Hayes Valley in 2013 and about a year into it, a now-friend and fellow Texan, Michael Borel started working there. After three years, he stumbled upon a very opportune job at The Red Vic, and then for four or five years, he's been an innkeeper of sorts. The real massive burden for caring for this three-story building has been laid solely upon him. And so he called me up one day and said, "Hey, I know you need work and I need help and I'm trying to use what limited resources I have to bring other queer people into the space. Do you want to come and help?"
So I came and started working as an independent contractor for The Red Vic, basically turning over rooms and stuff. As I was getting acquainted with the facility, I was like, "Holy shit, there's so much potential in this space and it's so underutilized and there have been years of neglect. Certainly, one individual can't attend to everything, so I drafted a proposal to The Red Vic people and said, "Hey, I want to redo this kitchen. Can you foot the bill?" So I started doing smaller projects like gutting closets, reorganizing them, and making them more usable. But we have been involved with them in various capacities over the past few years to make the space work better and serve the community better—and it's been challenging.
48 HILLS Then The Red Vic closed down its hotel operation as shelter in place took effect. How did you come up with the idea of transforming it into a residence for trans people of color?
ADAM RICE Pretty early into the work that I was doing with Michael, among the building maintenance stuff and making things look more aesthetic and functional. We've done a lot of collaborative art and built some really cool stuff inside the building. During all of that freedom of creativity in the building, we imagined this place as being some iteration of what we're trying to actualize now, which is essentially a housing justice operation that fosters art and is centered around the people who have the least and, in particular, trans people of color. So we've had that in our heads for a few years now, but there wasn't really an opening till COVID.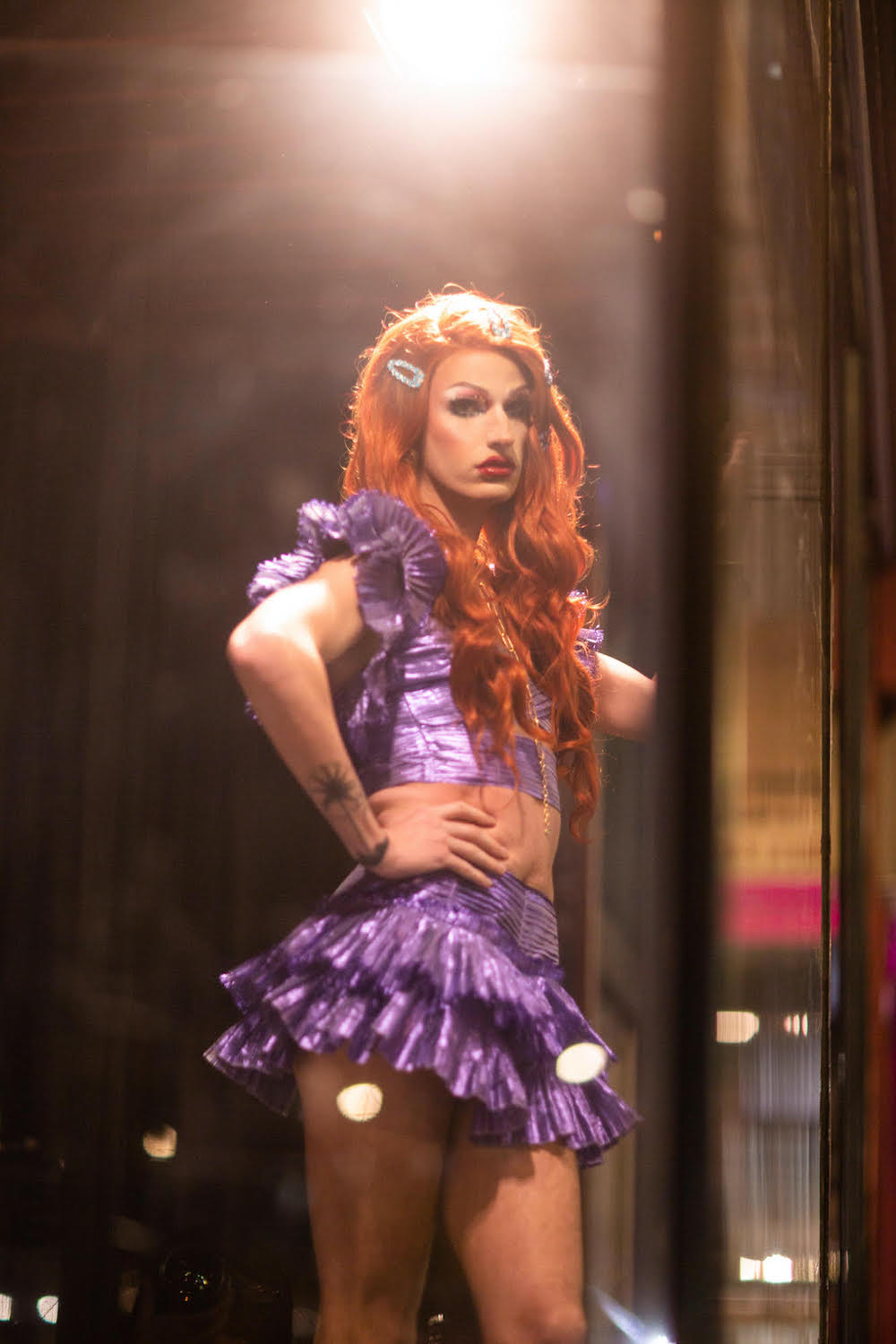 48 HILLS What steps are you currently taking to realize your goal?
ADAM RICE The District Commons is the umbrella that encompasses certain experimental housing communities. One of their projects is The Red Vic. Since March, when the revenue stream from the hotel was no longer a thing, they've accrued quite a bit of debt and they are, from my understanding, dissolving the current lease agreement with Peaceful World Foundation and in complying with what Peaceful World Foundation would like, they'd be able to walk away from their debt. Since the end of July, myself, Michael Borel, and a couple of others have been in direct communication with District Commons' folks about what our idea is and what we'd like to see happen with the space. They've been largely onboard although, at the end of the day, they want to not have to shell out $200,000 or what they potentially owe.
One of the ways we've been trying to publicize our effort is through Fish Bowl Drag, which is another seemingly pipe dream Michael and I had a long time ago that's found a purpose and a space and a time to exist. And that's been helpful. We've reached out to people in our community and people who work for other nonprofits. I've been interested in trying to do a partnership with Our Trans Home SF (a coalition working to address homelessness and housing instability impacting transgender and non-binary people), but overall, we've just been reaching out to every organization we possibly can to figure out the best way to do this.
48 HILLS Tell me about the challenges that you're up against.
ADAM RICE Right now, there's a lot of really complicated, interpolitical stuff happening with Red Vic LLC and their parent organization District Commons, and the actual property owner, which is Peaceful World Foundation, and basically myself and the people I'm working with producing the shows and also the housing project. We're basically trying to figure out if we have a leg to stand on. We're all a bunch of poor trans people ourselves, who don't have the legal expertise to navigate the types of things we're looking at right now. So we're just working really hard doing everything we can. I hope this building doesn't end up sitting vacant for a year. I don't want to see it taken over by a developer who just wants to put up new, hideous, multi-million dollar condos.
At this point, I'm preparing myself for a loss. Inevitably I think someone will be wanting us out of the building and will be pretty adamant about it and I just want to be strategic.
I'll be OK regardless, but my main concern is that people associated with this project will be OK. Between all of us, there's been complete transparency with the risks involved in what we're trying to undertake. From what I understand, everyone who's been contributing to this will have some recourse should anything get taken away from us.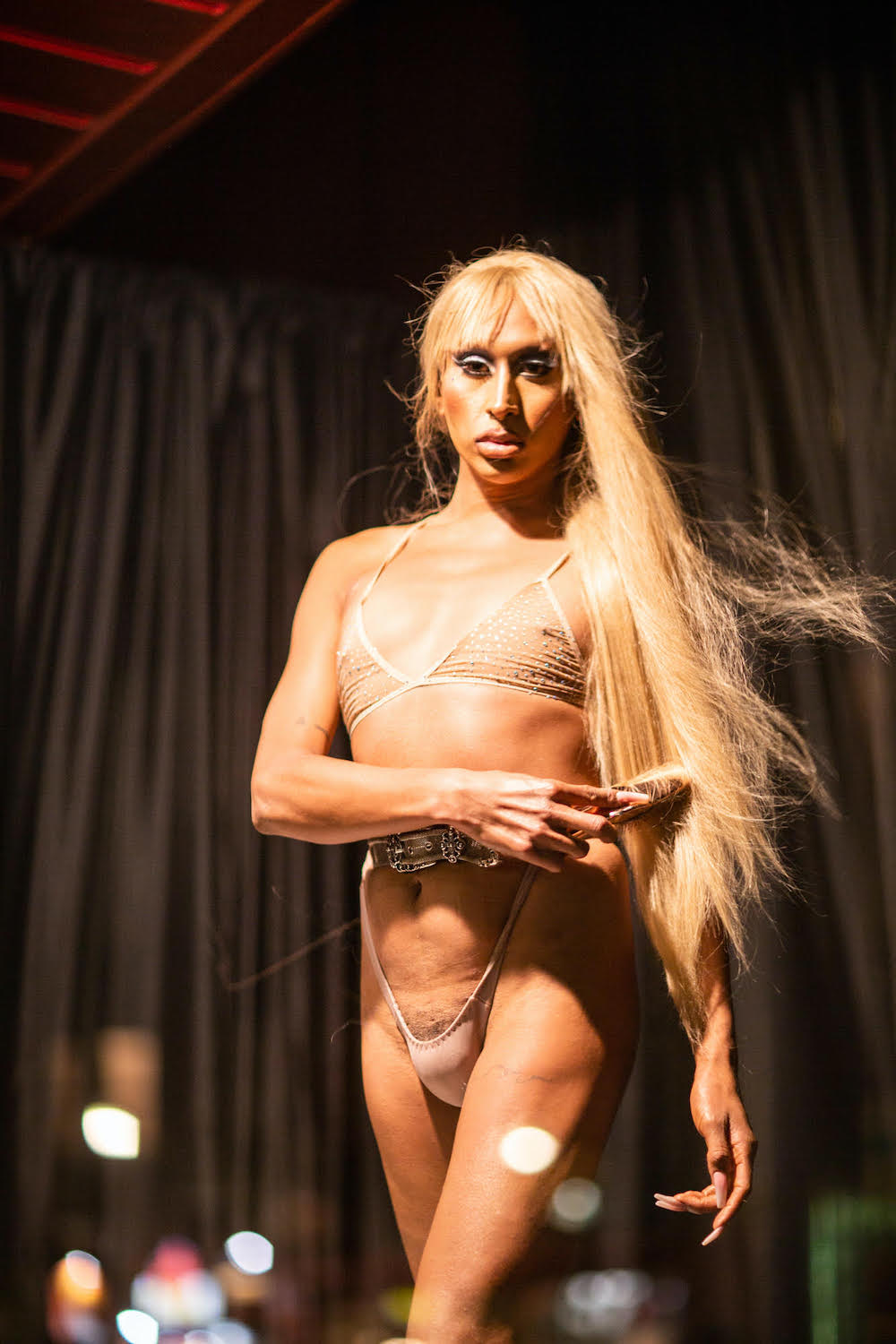 48 HILLS I'd imagine that maintaining housing is particularly difficult for trans people because a) many have been kicked out by their parents and b) trans people often have a harder time gaining employment.
ADAM RICE You cited some main things—the overwhelming employment and housing discrimination on the basis of someone being trans. Since our society and economic system expect people to have a job and a place to live, if they don't have those monolithic resources, they're subject to a whole host of so many other messy, complicated systemic features of oppression.
48 HILLS For how long can the Fish Bowl Drag event continue on?
ADAM RICE For now, Fish Bowl Drag is every Saturday night at 8pm for about an hour. Michael Borel and I built the stage by ourselves, got the 18-foot panel curtains donated, and we're really proud of that and the performances.
But it might all go away. I have no idea how much longer we can continue doing this and, as I said, I'm preparing myself for a loss. Any show we do might be our last show.
FISH BOWL DRAG
Saturdays at 8pm, free
The Red Victorian, SF.
More info here.