Sweet, relaxed R&B grooves with jazz-inflected flourishes and floating-in-the-clouds hooks may define local artist Criibaby's music, but her open-hearted lyrics deliberately resist definition—at least when it comes to gender. While Criibaby is gently unravelling her latest romantic story in song, her address is omni-directional: The songs invite everyone to see themselves and their desires expressed in her tunes.
That's perfect for wrapping up LGBT History Month. Criibaby's "love songs for everyone" EP was released on National Coming Out Day, October 11, and its tracks have been stuck in my head ever since, helping to buoy me through the rocky waters of election season. (Her debut single "Sunshine" "challenged the heteronormative nature of Valentine's Day and reclaimed the holiday as a day of love for ALL," and second single "Some Kinda Voodoo" "celebrated normalizing gentle, innocent queer love during Pride month.")
I spoke with Criibaby about her new music, her lyrical approach, and the queer importance of the color purple.
48 HILLS I can't stop listening to these songs. Tell me what sparked the project for you, and how you recorded them. They're really well-produced.
CRIIBABY Thank you! It wasn't until I had the idea to make my debut EP gender neutral and intentionally inclusive that love songs for everyone really began to take shape. I'm especially proud of "80's KWEEN," a song inspired by the freedom and glamour of 80's ballroom culture where anyone can be whoever and whatever they desire, throwing away all preconceived notions of gender roles or heteronormativity. Billboard called that tune "a classic R&B slow-jam with a modern twist" and that's literally exactly what we were going for with the vocal melodies and production ideas, so it feels validating to be seen like that.
I try to bring elements of jazz to each collaboration. I'm a jazz vocalist first, and an R&B singer second, so I think with that mindset when I'm writing vocal melodies. I'm quite fond of interesting and unexpected changes melodies, rhythms, modulation, etc. and so is my main collaborator and producer, Big Soda. (All the tunes on love songs for everyone were recorded right here in San Francisco at Big Soda's Studio Q near Silver Terrace/India Basin.)
I try to bring an improvisational quality to each vocal take; much of the time, the way I write songs is just to sing whatever I hear over changes and beats. It's a mix of nonsense syllables, vowel sounds, and random train of thought words, until I find something that feels right. A lot of the time I don't even know where I'm going to end up, I just trust myself to come up with the next right piece until the puzzle comes together and sooner or later I'm looking at the full picture.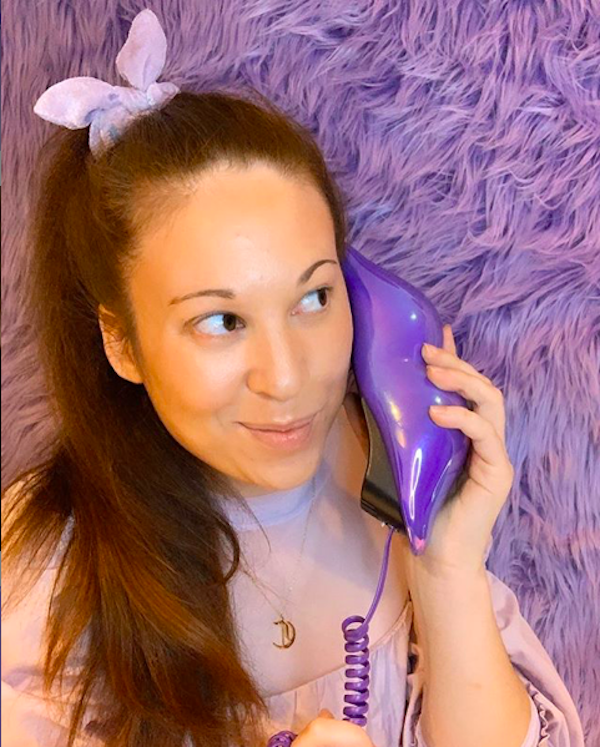 48H As someone who grew up in a time of extremely gendered love songs—when many young queer people had to project themselves into a differently gendered persona to relate to the affection expressed—it's so freeing to be able to tap immediately into the gender-universal sentiments you express. Tell me why it's so important for you to expand inclusivity in this way.
CB I'm so glad! One of things that makes this project unique is that there are no pronouns in any of the songs. I'm intentionally avoiding using any gender-binary-specific words like "she" or "he" in order to make the music more inclusive and refrain from subconsciously promoting a heteronormative, gender binary-focused viewpoint of relationships and identities. As the title of the EP implies, these are genuinely meant to be love songs for everyone. And there are some great asexual and aromantic interpretations to some of my lyrics, too, especially in my song "sorry?" Both ace and aro spectrum folx are part of the LGBTQ+ community, and it's just as important to include them.
48H I feel like this kind of sentiment helps open the door, and loved that the EP was released on National Coming Out Day. How do you feel your work dovetails with coming-out empowerment?
I'm a straight-passing bisexual femme, meaning I am often assumed to be straight, based on my feminine appearance as a cisgender woman. Coming to realize, accept, and celebrate your identity does not make you immune to waves of impostor syndrome or self-doubt, especially regarding appearance and interests. This can manifest in thought patterns like, "am I queer enough?" That's why there needs to be more LGBTQ+ representation in music and media!
If I had seen someone who looked like me onstage taking up space as an openly queer artist when I was younger and still trying to understand my sexuality, it would have really helped me understand my identity and feel like I belonged. Part of my inclusive music project is asserting that queerness doesn't have any one look, sound, or feel. Everyone has a unique relationship with their identity, just like everyone has a different relationship to coming out. There's no right way or time or place to do it. You're never too young or too old or too anything to come out. It's a decision that's completely up to you, and only you. To me, Coming Out Day felt like the perfect time to release my debut project in celebration of all identities and relationships to love and connectedness.
48H Tell me about your relationship to and use of the color purple in your work. It's really intriguing.
CB The color purple is a great metaphor for being bisexual, and one that can help break down bi erasure. The concept is, there is red and there is blue and there is purple: They're all their own, defined colors with their own individual names. You don't call purple half-red half-blue, it's a separate, beautiful color on its own, even if some shades are more red or more blue in appearance. The same can be said of bisexuality: I'm not "more gay" or "more straight" based on my current partner. I'm still purple!
48H You're obviously forging a unique path—who have been some of your musical and LGBTQI influences?
Fellow bisexual R&B artist Raveena has had a huge influence on my sound. Her lush, relaxed aesthetic and flirty lyrics are the perfect combination of vibey and sensual, and I find her laid back tone calming and easy to listen to. I'm also super inspired by Amber Navran, the vocalist in modern jazz/neosoul group Moonchild. She has a similarly relaxed, airy tone, and you can always hear her jazz chops shining through her vocal melodies and arrangements. I had the opportunity to meet her when she came to The Independent last year and I found her to be a totally genuine, humble person who is passionate about connecting with fans and uses her platform to talk about social issues that we can all help influence in order to create change. That really resonated with me, as both an audience member and an artist.
As a monthly contributor to the SF LGBT Center, I hope to partner with them as well as other local and national organizations to raise awareness for important programs and initiatives that make an impact within the LGBTQ+ community- here in my home of San Francisco, and beyond.