Editor's note: 48hills is doing a series of interviews featuring political activists who represent the Bay Area's future. You can find more profiles here.
At 25, Assemblymember Alex Lee (D-San Jose) is the youngest state legislator in nearly a century. He is also the first openly bisexual state legislator in California. The Bay Area native, advocate and inspiration recently spoke with 48hills.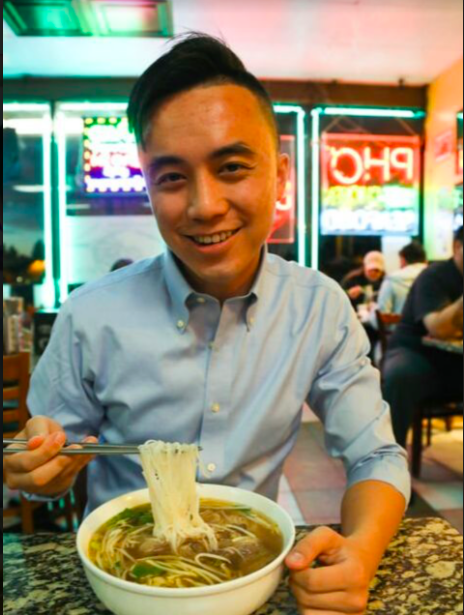 48HILLS: Please introduce yourself, and how you would like to be referred to.
ALEX LEE: I'm Alex Lee, he/him pronouns, and I represent California's 25th Assembly District which includes the cities Fremont, Newark, San Jose, Milpitas, and Santa Clara.
48HILLS: Tell me a bit about your personal journey into Bay Area politics.
ALEX LEE: I was inspired by the 2012 reelection campaign of Barack Obama in the fall of my senior year. I was deciding among a lot of things, including working in the film and TV industry. Ultimately, I think the Obama campaign sparked the interest in me, so I decided to pursue politics and government, a career choice that can have direct impact and help people.
While at UC Davis, I was student body president and interned at the district office of former Rep. Mike Honda and with several California state legislators. I then went on to work for Senator Henry Stern and Assemblymember Evan Low.
When Assemblymember Kansen Chu announced he was vacating his seat, I decided to run. We were counted out during the election and outspent 15 to 1, but with our direct voter engagement where we knocked on 30,000 doors, we were really able to connect with people, and it paid off.
48HILLS: In your experience, why is political engagement so important? What motivates you to do the work that you do?
ALEX LEE: Political engagement matters because a lot of decisions that impact our everyday lives are made at the local level — where people are not as engaged. Knowing what you're fighting for and who to pressure is key to effectuating change.
48HILLS: What does your perspective as a young person bring to the political table?
ALEX LEE: A lot of the issues people are facing aren't abstract for me. I don't have to try to understand what it's like for people who struggle to pay their bills or with housing insecurity, that's something I live with. I think that makes me more effective in legislating.
I think it's also important that we bring more perspectives, people from different walks of life that have different solutions for these ongoing problems we're facing.
48HILLS: In your opinion, what is the most urgent social political issue facing us today?
COVID, the economic crisis, and the housing crisis. With COVID, we're seeing a disproportionate impact on low income households and people of color. The K-shaped economic recovery will similarly have lasting adverse effects.
For the housing crisis, it affects every resident in Assembly District 25 and the broader Bay Area. Whether you're a household of three generations living under one roof to make ends meet, a retired couple feeling the burden of land speculation, or a family that is displaced – everyone feels it.
48HILLS: What actions can readers take to help?
Write or call your local politicians, let them know which issues matter to you. Get involved in local groups or organizations. Run in your local elections, we need more progressive voices at the table making these decisions.
48HILLS: What gives you hope?
ALEX LEE: A lot of change is finally coming to local government in the form of activism. Whether you agree with them or not, there's more and more people from every background getting involved. From land use and transit decisions to social and environmental issues, more people are becoming activists in their own community. That energy inspires me.
To connect with Alex, visit: