Super Bowl of Snacking: Even for those of us who never watch the NFL's main event, Super Bowl Sunday is always a reliably good time to make snacks and take advantage of fun game day food specials. Whether the TV is going to be on or off this weekend, one of the most winning options in town would be to secure one of the game time snack kits ($175) from the recently viral taco truck Al Pastor Papi. Owner Miguel Escobedo will personally deliver the kit—three large Al Pastortas cut in half, five-layer dip, roasted garlic and extra virgin olive oil drizzle guacamole, Mexican street corn dip, two pounds of La Palma thick chips, three bags of assorted spicy chips and the all-important hand sanitizer—to addresses in San Francisco or Daly City on Sunday. Email alpastorpapi415@gmail.com to order by Wednesday night—there are less than 10 available as of this writing.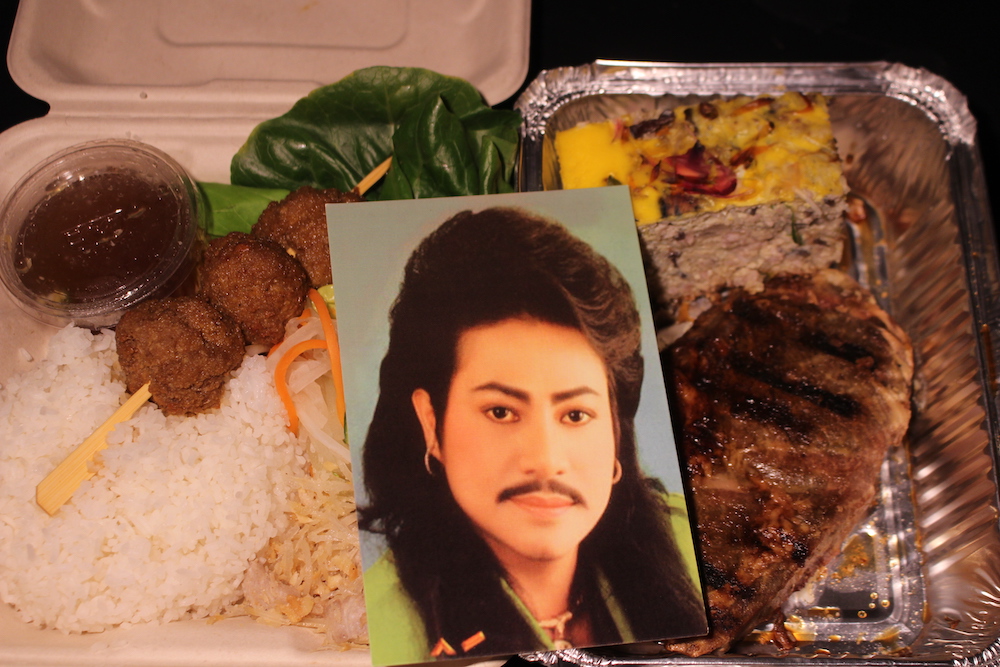 Year of the Ox: Lunar New Year (known as Tết in Vietnam) begins on Feb. 12, but now's the time to plan ahead if you want to order something special, like the Claws of Mantis crew's large Tết menu, which will be released on Wednesday on their Instagram feed and will probably sell out as quickly as popular concert tickets used to do in the Before. Claws of Mantis have also just released a cool free downloadable, printable and foldable zine for you called "The Mediocre Guide to Don'ts on Tết," so you can get started on your etiquette.
"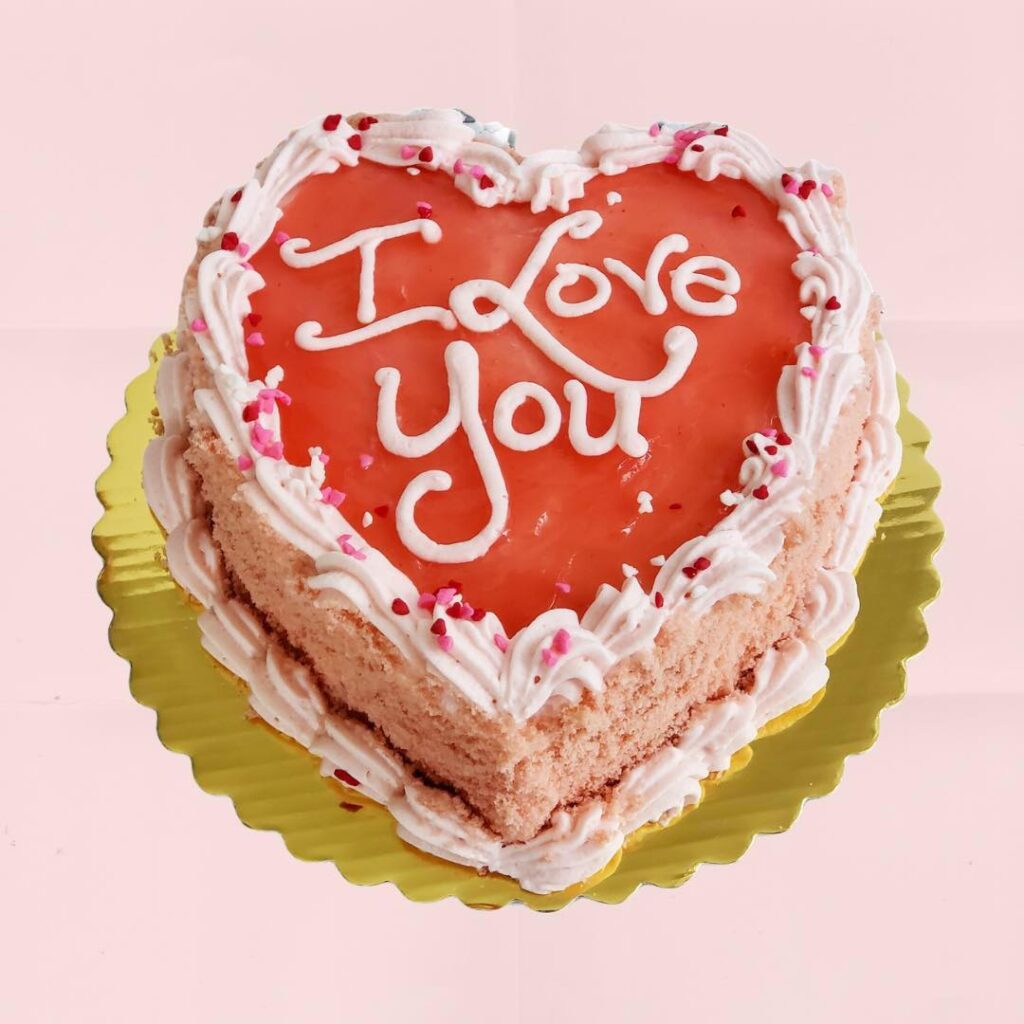 Love Bites: There's a little more time to find a knockout Valentine's Day gift (for yourself or someone else), but you still shouldn't wait too long. South Bay microbakery Honey & Pearl has set up a Valentine's collection for pickup in Oakland on Feb. 13; orders are due by Feb. 9. This is a chance to try H&P's incredible, otherworldly desserts, with many priced at a fraction of their normal cost. The 6-inch guava cake revives a long-missed cult favorite from San Jose that needs to be on your bucket list. Remember who turned you on to this sleeper hit.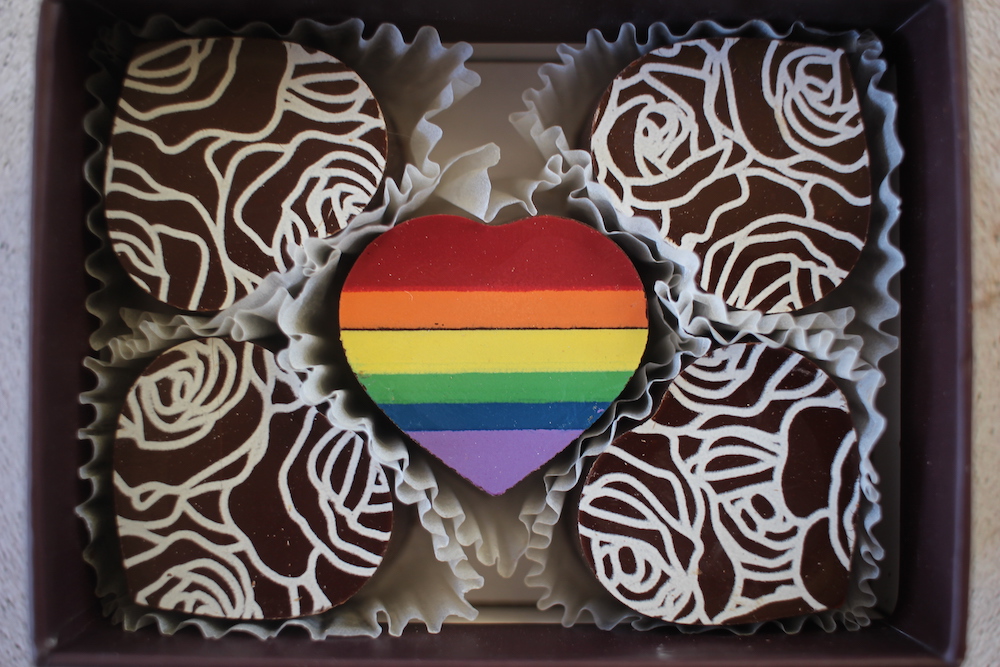 Here in San Francisco, you can get delivery or curbside pickup from the stunning Kokak Chocolates, which owner Carol Gancia quietly opened in the Castro last summer with extraordinary truffles and chocolate bars made from rare Ecuadorian heirloom cacao. "Kokak" means "ribbit" in the Philippines, and you'll see a frog motif and a lot of flavors from the islands threaded through her work. You can't go wrong with any Valentine's gift from Gancia, but I'll just go ahead and admit that when she sent me her heart-shaped Castro Pride Collection of crunchy hazelnut caramel truffles to sample, my usual tendency to share treats with others went out the window, and no one knew I had them all. Until now.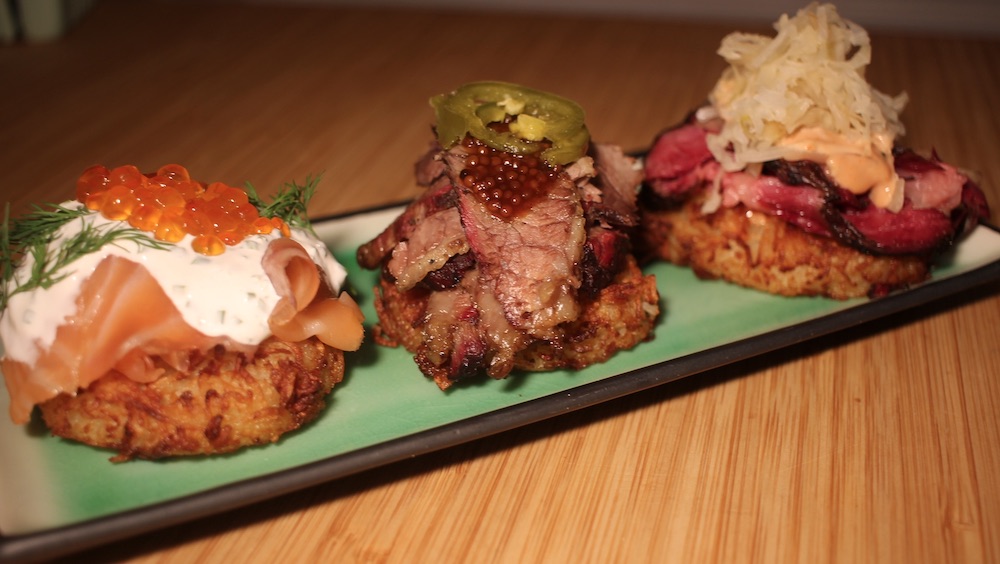 And if you want to be super cute about your takeout food on Feb. 14, Mark 'N Mike's, the New York-style deli pop up by One Market, is doing heart-shaped latkes that will definitely score awwws. Normally thought of as a holiday/end of the year food, the usually-round potato pancakes are now on the daily menu here, so we don't have to wait until November. The latkes can be ordered naked, so to speak (please keep your clothes on), or loaded with toppings like a pastrami Reuben with Swiss, smoked salmon with creme fraiche and salmon roe, and BBQ beef brisket with American cheese and pickled Jalapeño.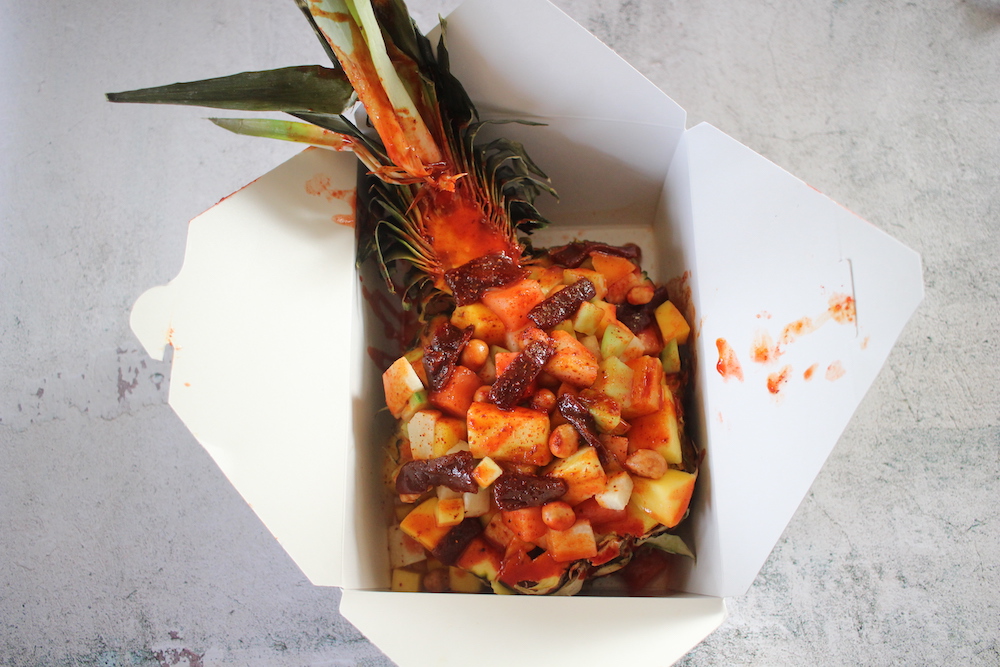 Mad4Mango: Did you know that San Francisco has a mango specialty restaurant? Yep! It's called Mango Crazy, and it's been tucked away near Fisherman's Wharf for two years, which is why it probably doesn't ring a bell. The original location is a drive-thru in Modesto, and a new location just opened in nearby Turlock. If you are thinking about shooting down to the Wharf area to score some Dungeness deals (or trawling delivery apps in search of something different), stop here and treat yourself to a mangonada, a bag of Tostilocos or, better yet, a Piña Loka, half of a pineapple stuffed with mango, cucumber, jicama, crunchy peanuts and tamarind candy, drizzled with chamoy and Tajin.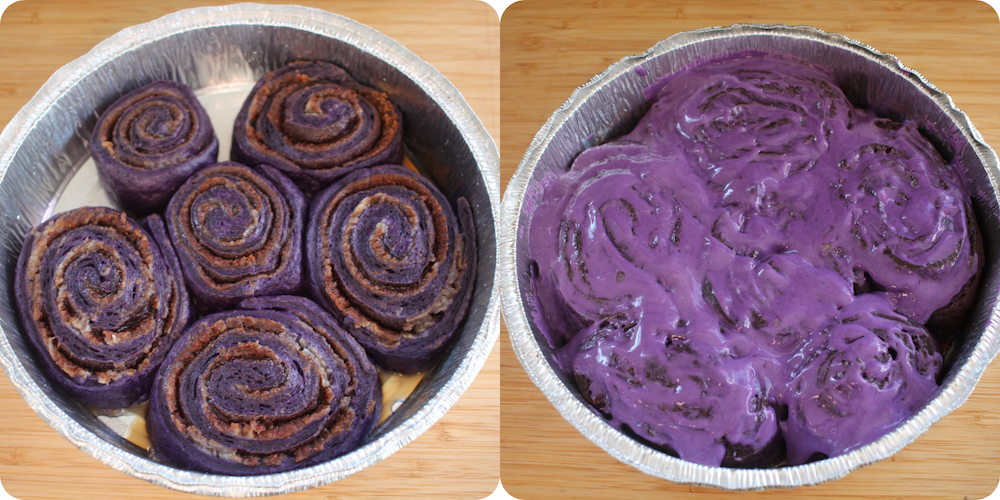 Purple Stuff: Hayward's self-titled "Filipino Fusion bakery" and ube specialist Marley's Treats, which has a food truck that makes frequent appearances at Spark Social SF, turns one this week. While approximately 99.99999999% of customers we've been in line with in Hayward have ordered Marley's vibrantly colored ube milkshakes, the take-and-bake frozen ube cinnamon rolls seem to get overlooked in favor of instant gratification, which is a serious mistake. If you see both available, get them both because you're worth it.
Speaking of ube madness, which is clearly having a more than usual moment right now, the Richmond District micro backyard bakery Rize Up Sourdough has started to bake an ube loaf in limited quantities on Fridays, should you be looking to shake up your toast situation. And Rize Up's recent collaborator Ube Area sells purple-hued ubento boxes weekly at Excelsior Coffee, where you can also pick up their sweets by the piece.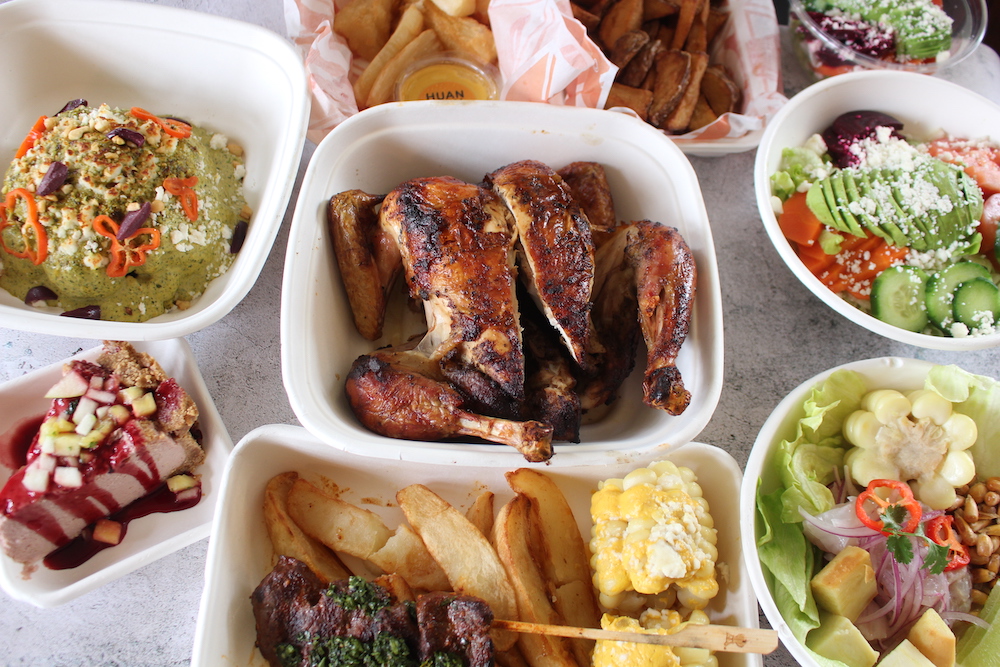 New blood: La Mar, the Peruvian restaurant on the Embarcadero, has just debuted a fast-casual restaurant focused on rotisserie chicken and wood-fired meats called Jaranita at 3340 Steiner Street. I was invited to preview some highlights from the menu the day before the Jan. 29 opening and was excited to see some of La Mar's well-known offerings (like the cebiche clasico and grilled corazon of beef). Most people will order takeout for the chicken (available in whole, half and quarter sizes), but the purple corn cheesecake, served with a chicha morada reduction, apple and pineapple, is also going to be stealing a lot of hearts.
Experience Tamara Palmer's lumpia ASMR, KBBQ pizza porn and more at www.californiaeating.com