Last March, Blaise Zerega, managing editor of Alta Journal, had to go back to the drawing board. Like many other publications, Alta was indefinitely postponing or canceling any stories that required travel or in-person reporting. Invariably, readers were hungry for pieces that could respond to the urgency of the moment.
So Alta dedicated its summer issue to science fiction, featuring new stories by Charlie Jane Anders and Jonathan Lethem and a reprint of an early short story by Philip K. Dick from 1954. And its editors started thinking about beginning a book club focused on the issues and writers of California and the West.
For a long time, Alta's editors had envisioned launching a book club to celebrate the West Coast's thriving literary scene. But where would its geographically diffuse readership convene? The ubiquity of online gatherings during the pandemic gave Alta an opportunity to host weekly events virtually, and to finally get its monthly California Book Club (CBC) off the ground.
On the third Thursday of October last year, the CBC put on its first event, featuring San Franciscan author C Pam Zhang in conversation with historian Gary Noy, discussing her novel How Much of These Hills is Gold. The novel follows the journey of two Chinese-American siblings and orphans who traverse the American West during the Gold Rush, in search of a fitting burial place for their dead father. Hundreds attended the event.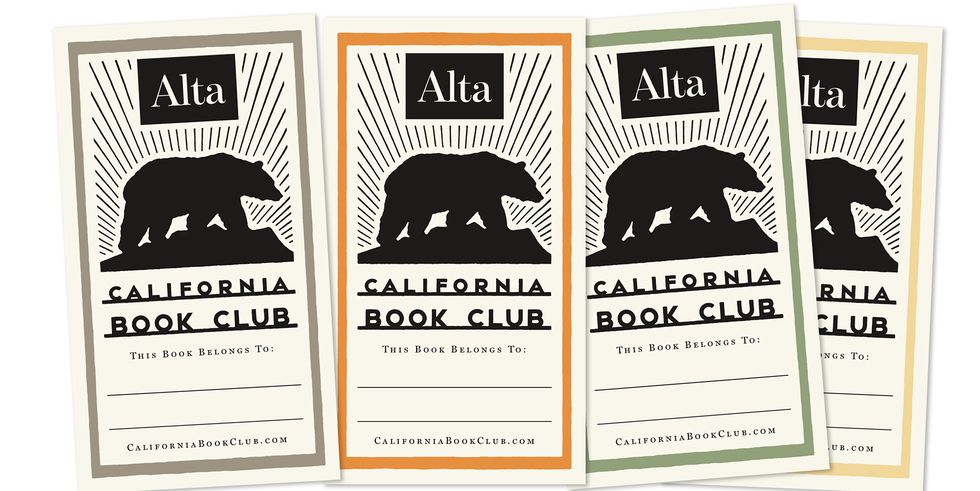 "We wanted to raise the profile of California writing," Zerega explains. He continues, "if there is a California canon—and people talk about the Southern writers or the New England transcendentalists—shouldn't there be California writers? And there are. They're just not celebrated as such."
Alta Journal began as an effort to offer readers an alternative to New York-centric media and publishing. Founder William R. Hearst III assembled a brain trust in 2017 to determine how a new magazine based in San Francisco could bring a unique perspective to arts and culture.
A magazine poster that was later designed represents Alta's mission well. Entitled "A View of the World from California," the poster inverts Saul Steinberg's famous "A View of the World from 9th Avenue." Steinberg's design is dominated by the landmarks of 9th and 10th Avenue in New York. Everything West of Kansas vanishes into the horizon, marked only by vague rock formations and flat terrain. In Alta's design, by contrast, San Francisco and Los Angeles occupy the foreground.
The notion that the cultural center of America lies in the East, Alta contributor John Freeman argued last summer in an essay, pervades the literary curriculum in schools. "I read to be anywhere but here—here being a suburb of Sacramento, California," he wrote. Yet he observed that for decades, Californian writers have produced some of the most innovative and compelling new works.
Indeed, in the past decade, Californians have snagged more Pulitzers in literature than writers anywhere else in America. "Literature of so many kinds and so many genres from so many different types of people—at the highest level—has been coming out of California and from Californians for decades now," Freeman noted.
In the half year since it first started, the CBC has spotlighted a diverse series of authors, moderators, books, and themes. Book selection panelists emphasize the demographic and cultural diversity of the West Coast as inherent to the region's identity, and hence its expressive forms. Past selections have included Paul Beatty's satirical Los Angeles novel The Sellout, Walter Mosley's hard-boiled detective novel Devil in a Blue Dress, and Reyna Grande's immigration memoir The Distance Between Us.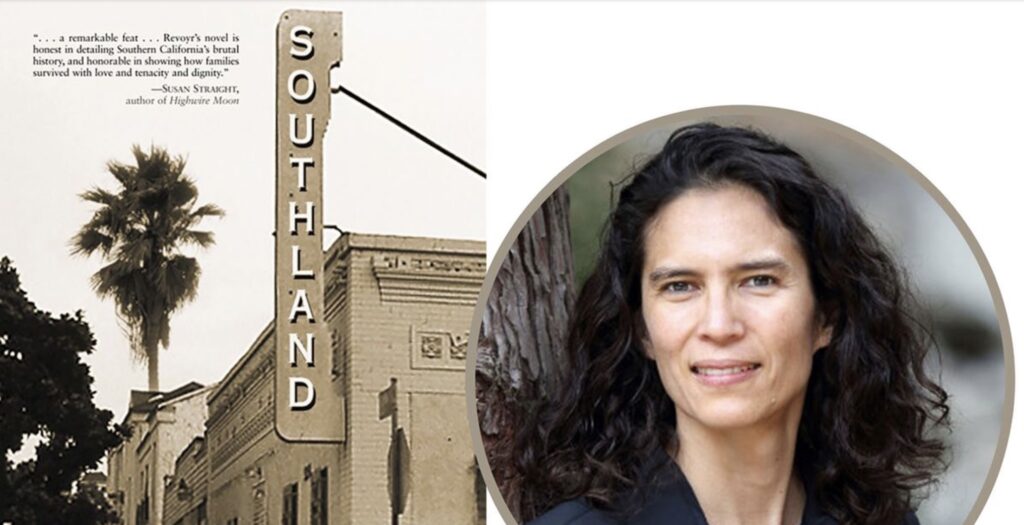 Lynell George, a panelist and critic based in Los Angeles, explains, "As a writer, I have been trying to write about the California, and Los Angeles in particular, that I live in—which means I want as many voices that represent and reflect the environment I moved through." California is typically associated with rugged individualist narratives and the entertainment industry, George argues, but these only constitute a small slice of the history and life of the West. "The idea is to fill in the textures and the flavors and the voices," she says.
Marissa López, professor of English and Chicana/o Studies at UCLA, echoes these sentiments. "That kind of East Coast center of gravity is just a function of white people always being at the center of conversation and commerce," she says. "When people think about California literature, it's all Joan Didion and Raymond Chandler," even as California puts forward a "marginalized alternative to a white center." The CBC, to López, is "staking a claim about what literature is, and what literary culture is, and who participates."
Beyond the bias in favor of the East Coast in literature, and the overemphasis on select writers in the West, those narratives about historically marginalized people often follow predictable stereotypes, López adds. López is particularly excited for Myriam Gurba's novel Mean to be discussed in April. López has published academic research on Gurba's work, and even convinced Gurba to donate her papers to UCLA. Unsurprisingly, López was a strong advocate for Gurba during the selection panel's deliberations.
For readers who are curious about the next book club but who haven't read Gurba's work? "[Gurba] is a force of nature," López says. "[Gurba] has an amazing gift for using humor to talk about very difficult things. [Mean] is a narrative of sexual assault that refuses to give the reader what they want."
The California Book Club's upcoming events can be viewed here. They take place on the third Thursday of each month at 5pm.