In the fall of 2019, Kultivate Labs won the City of San Francisco's Request for Proposals to develop a garden space at 967 Mission Street, located in the SOMA Pilipinas Filipino Cultural Heritage District. Situated halfway between Sixth and Mary Streets in the South of Market, the 8,777 square foot rectangular lot would be temporarily available until construction for affordable housing began.
Desi Danganan, executive director of Kultivate Labs, envisioned transforming the lot into a vibrant food truck park with a basketball court. He wanted to create an outdoor space in SoMa comparable to Spark Social SF in Mission Bay.
But when he met with landscape designers in April 2020, it had become clear that social distancing advisories would remain in effect for the foreseeable future. They were all bummed that their plans would have to be scrapped. "We realized that the premise of our designs for the space weren't even legal anymore," Danganan says. The city planned on revoking Kultivate Labs' authorization for the project, given their inability to proceed with the initial proposal. 
Eventually, Danganan and the landscape designers wondered, "Why don't we just flip the script and design it for COVID?"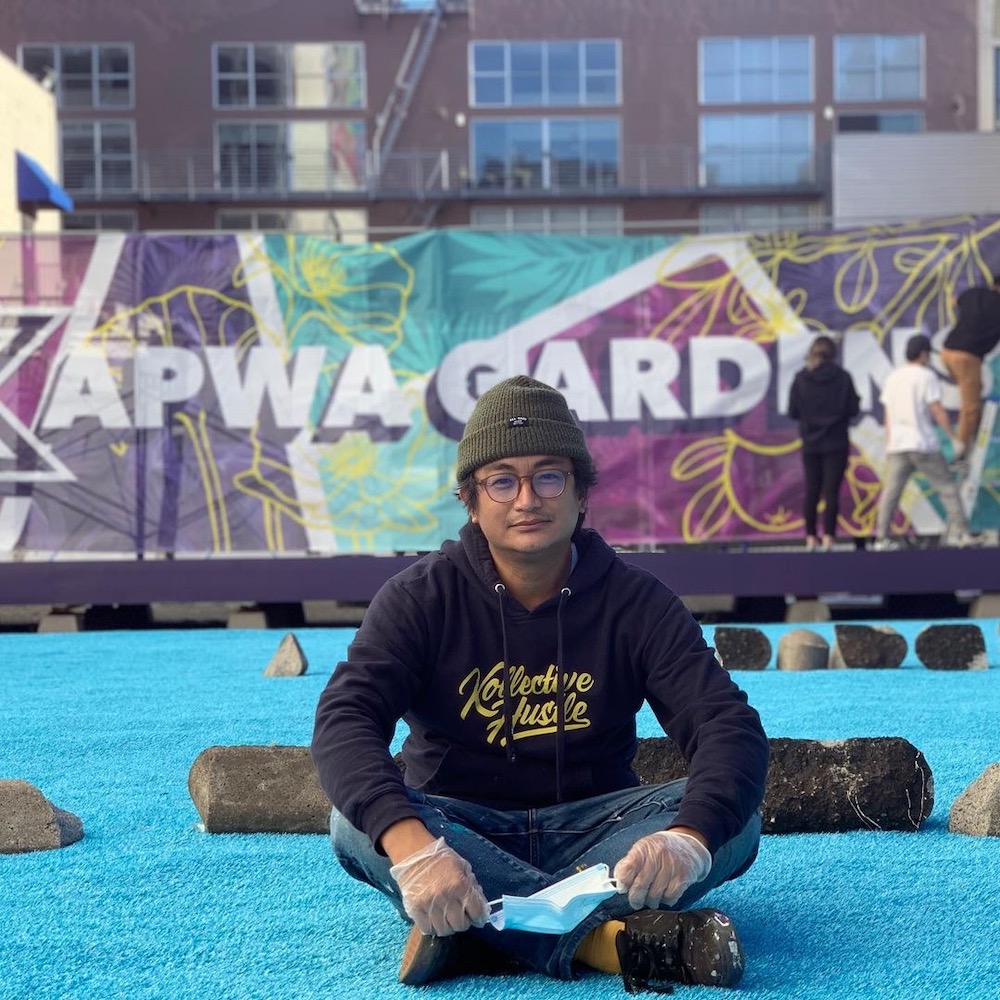 So he returned to the drawing board with a new mission in mind: to create the safest public gathering site possible. Before these practices became common, Danganan and the landscape designers suggested instituting temperature checks, sanitization, a contact-tracing app, and a check-in stand with clearly outlined procedures. Even now, Danganan says, "few gathering spaces take safety to that level."
Kultivate Labs' pivot worked. The city agreed to allow Kultivate Labs to build the space, and Kapwa Gardens—which opened to the general public on April 14—is the first public space in San Francisco explicitly designed to accommodate safe gatherings during the pandemic.
Kapwa Gardens is one of several efforts to build a commercial corridor in SOMA Pilipinas. The SoMa neighborhood contains one of the largest Filipino communities in the country, and Filipinos constitute the largest Asian American population in California. SoMa is also home to key Filipino cultural organizations, such as the San Francisco Filipino Cultural Center and the Bayanihan Cultural Center.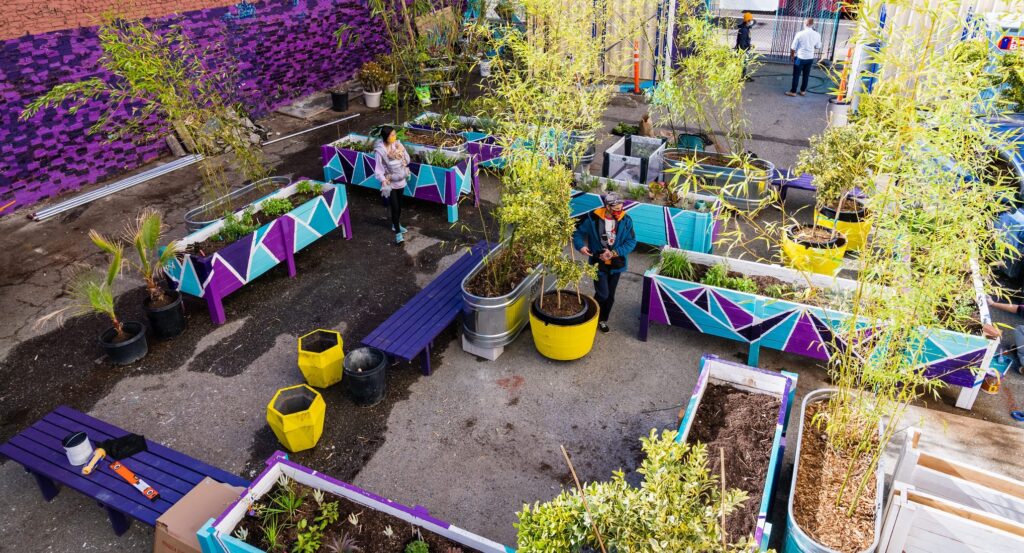 Immigrants from the Philippines first began arriving in San Francisco in the aftermath of the Phillippine-American War, which ended in 1913. Many Filipino men worked in shipyards, farms, and the service sector. Early Filipino immigrants faced racial hatred and segregation. In 2016, the San Francisco Board of Supervisors voted unanimously to institute the SOMA Pilipinas Cultural Heritage District, recognizing the cultural significance of the area and protecting its residents, businesses, and community organizations from displacement.
According to landscape designer Christina Antiporda, residents overwhelmingly communicated a desire for more accessible outdoor space. "SoMa can really use additional family friendly, recreational spaces," she says. 
Designing and building a COVID-conscious outdoor public space required doing trial runs and revising initial assumptions that proved false. While there are standard social distancing markers in Kapwa Garden, for instance, Danganan observed in the trial runs that few paid heed to them. "Markers aren't how you make people socially distance. It's about creating a mindset around safety," he says. By emphasizing that the space is designed with the express purpose of fostering health and wellness during the pandemic, Danganan hopes to put visitors in that mindset.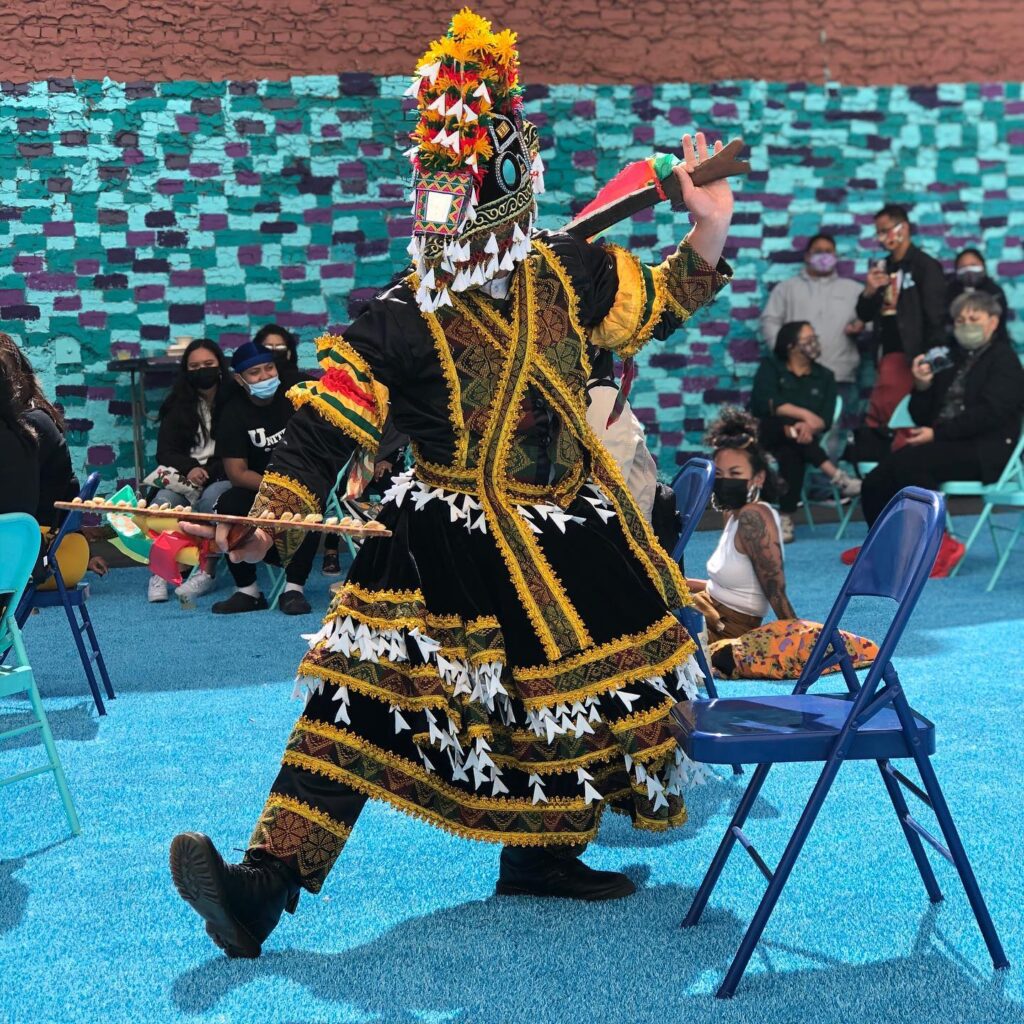 Kapwa Garden was built by volunteers—over 350 people were involved in various roles in putting the space together. Many volunteers were Filipinos who lived in the SoMa community, but 65 percent of volunteers were non-Filipinos—"everyday San Franciscans who want to see our city do better," Danganan says. Some volunteers even hailed from Berkeley, Stockton, and Daly City to contribute to the project. "Sometimes we just gave them the timeframes and a loose idea for something. We told them, 'just build it,' and they came up with the construction to make it happen."
Volunteers were able to design their own colorful tessellations on planters placed around the garden. Antiporda sees the participatory aspect of the build phase as integral to Kapwa Garden's community-building effort. "We gave a certain degree of flexibility to the volunteers in creating. They are small ways that visitors can customize everything, which we believe help people feel protective of what they are making and give them a sense of shared ownership."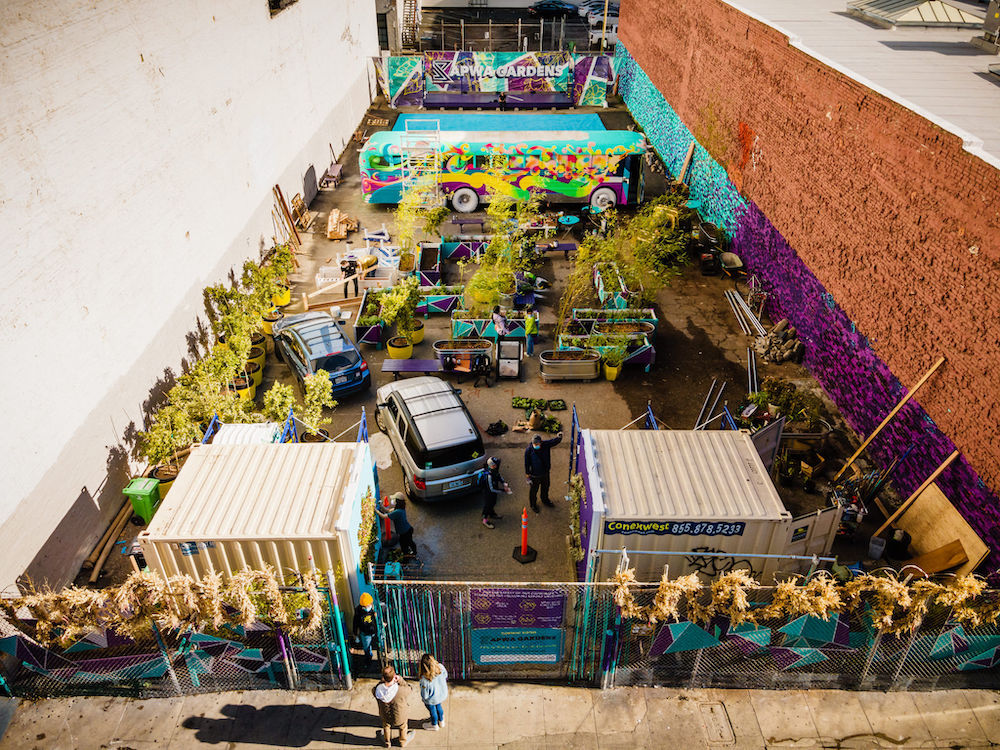 Kapwa Gardens already boasts an active event calendar for the rest of the month, featuring yoga classes; cocktails with Monarch, a nightclub and bar that neighbors Kapwa Gardens; and a Flipino martial arts class. On every first and third Wednesday of the month, Kapwa Gardens hosts COVID Test and Stretch between 10am and 4pm. Visitors can drop in for a free COVID test and register for the vaccine, and then stay for a yoga class. "We're trying to push the envelope of health and wellness," Danganan says.
Kultivate Labs' next project is called Republika, a 3600-square-foot space located near the Soma Westfield Valley Fair. Artists and makers can rent out booths as studio space, and a streaming hub is designed to allow DJs and podcasters to broadcast live streams. Three commissioned artists will get artists' spaces at Republika, and their art might be eventually displayed at Kapwa Gardens.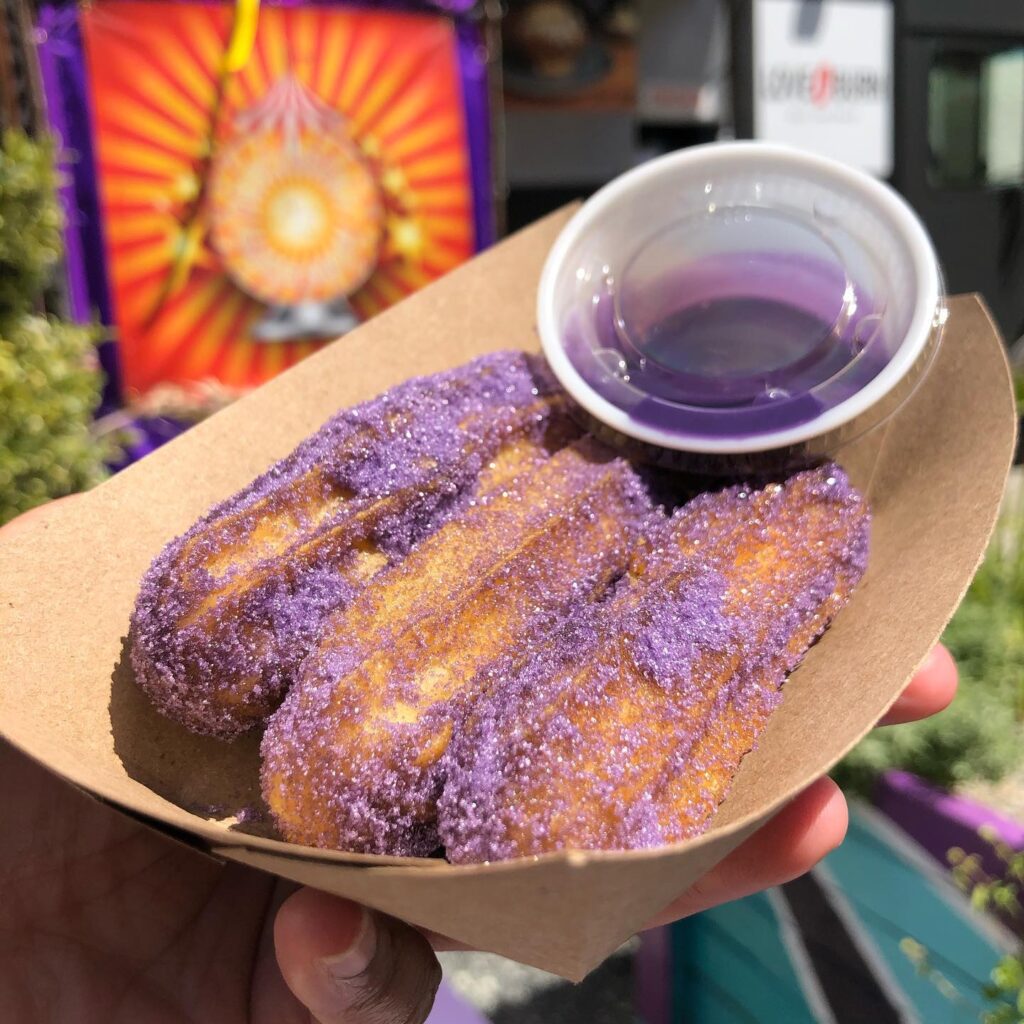 "We want Kapwa Gardens to be a beacon for our community, in terms of signifying our resilience," Danganan says. "Resiliency is built into Filipino culture—the motherland is in the Pacific Rim of Fire, and there's some kind of natural calamity—earthquake, typhoon, flood—annually."
Danganan adds that the pandemic "doesn't mean that development of our cultural district stops. We continue and we learn to adapt."