Curated by Tanya Zimbardo, "Future Histories: Theaster Gates and Cauleen Smith" at SFMOMA presents several small works that thoughtfully contextualize the artists' two major, stunning films. Chicago-based Gates and LA-based Smith take on larger practices steeped in socially engaged work, performative collaboration, and archival investigation. Bringing the generosity and care honed from their collaborative works into their films, Gates and Smith offer nuanced histories of African American culture that brings the archive into the present to build a future.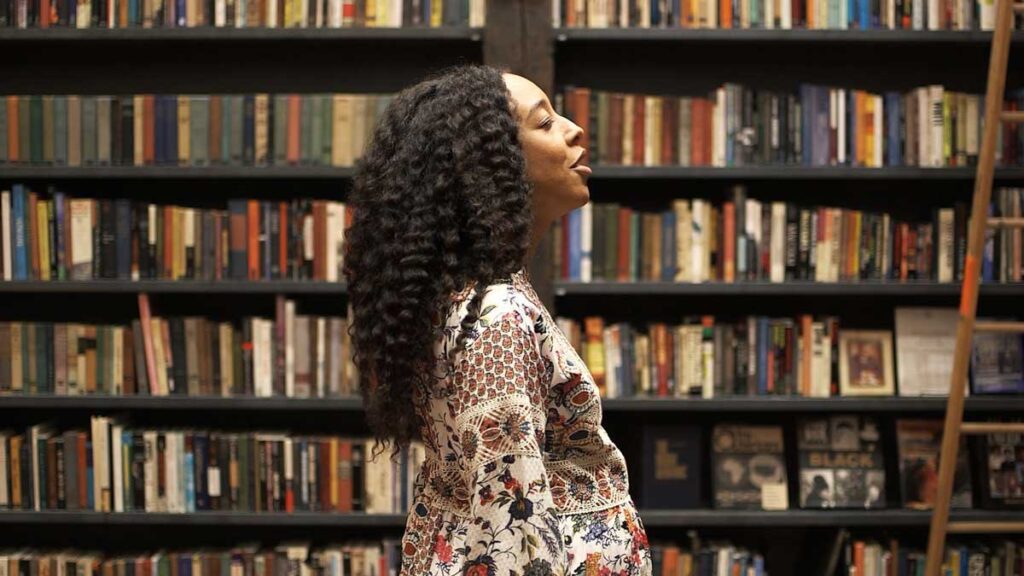 On the main channel of Gates' two-channel video installation, "Do you hear me calling? Mama Mamama or What is Black Power" (2018), the artist expands the significance of Black Madonnas beyond religion and into contemporary life. In contrast to Eurocentric depictions of the Madonna, Black Madonnas originate in the Byzantine empire, the Middle East, and Africa. With their dark wood or darkly painted faces, Black Madonnas provide a more inclusive representation of the Madonna, which is also historically more accurate. While Black Madonnas are Black mothers and nurturers, in a more expansive reading, they are also cultural and political creators. In Gates' video, he showcases original footage of secular and religious choruses, vocalists, and musicians as makers of African American culture. The breathtaking sonic qualities of their music affirms their position as locus points for communities and activism.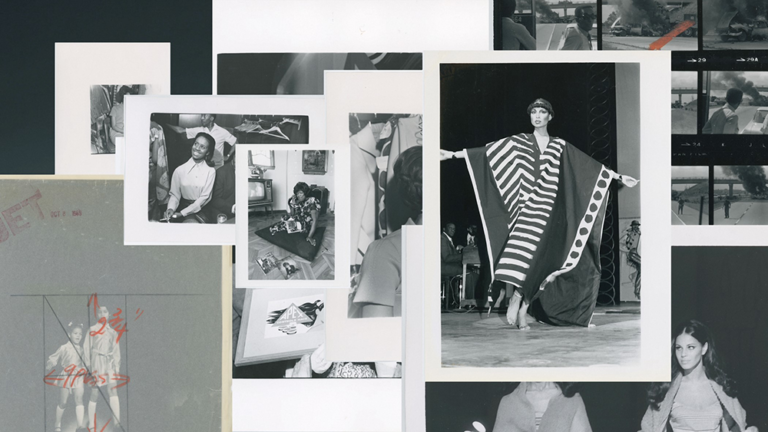 On the second video channel, Gates presents a slideshow of photographs from the Johnson Publishing Company (JPC) archive, publishers of "Ebony" and "Jet" magazines. In addition to displaying photographs of legendary African American artists and activists, Gates reveals the backs of the photographs that are marked with the dates, names, and signatures of photographers and editors. These behind-the-scenes makers had the pioneering vision and sophistication to represent Black culture and politics for Black audiences. As Gates occasionally cuts archival footage into his original footage on the main channel, he breaks the distinctions between history and the present, transforming the archive into an every changing and live event.
As Smith's "Sojourner" (2018) explores Afrofuturism and feminism, she also activates the archive as place and sound. The film features an all female cast carrying a series of safety orange plastic banners. Line by line, the banners reveal the poetic and uplifting ending of Alice Coltrane Turiyasangitananda's memoir Monument Eternal (1977). The semaphores traverse the country with flags and banners, appearing at John Coltrane's Philadelphia home, Alice Coltraine Turiyasangitananda's California Ashram, and Noah Purifoy's Joshua Tree installations, all of which are sites that stand as archives of Black culture and politics.
When the film visits LA's Watts Towers, a woman tunes in a vintage radio. With the towers resembling the telephone and electrical towers dotting the Greater Los Angeles basin, viewers hear archival broadcasts from Combahee River Collective and Coltraine Turiyasangitananda. Smith brings her film to present day activism with a scene from a R3 Coalition (Resist. Reimagine. Rebuild.) rally in Chicago. As protest banners or messages to the cosmos, Smith's orange banners layer Black activism and culture to transcend history and pave a way to the future.
In poignantly paying homage to African American women as pioneering artists and activists, Gates and Smith transform the archive from its static state of preservation into rich sonic spaces that actively affirm the power of Black culture. As Gates' and Smith's works astutely probe the dynamics of Black authorship, representation, and activism, they continue this trajectory of making space to nurture culture and consciousness.
"Future Histories: Theaster Gates and Cauleen Smith" runs through May 23 at SFMOMA. More info here.