What's exciting and challenging and daunting about returning to live opera while following pandemic protocols? Pretty much everything, says Matthew Ozawa, who is directing SF Opera's drive-in production of The Barber of Seville, which runs through May 15 at San Rafael's Marin Center, alongside a duck pond.
"The prospect of coming here to do this is anxiety producing," he told 48hills. "How do we make this come to life while we're still living in a pandemic? How can we create something that feels like you're going to the opera house in its grandness, but still keep you safe in your car?"
The non-traditional setting is far from the only change that has been made to this production of The Barber of Seville's classic comedic arc following Figaro, the big-hearted barber who helps Rosina escape from her guardian Don Basilio to be with her true love Count Almaviva. Ozawa has also converted the opera into a 90-minute English language version that opens with video footage of performers arriving to rehearse inside the long-closed War Memorial Opera House. Backstage drama ensues as they prepare for an opening night performance of Rossini's opera.
Ozawa had prepared to direct Beethoven's only opera Fidelio last fall—his team had even built the set at that time. When Matthew Shivlock, the company's director, proposed repurposing that set (made for a production that was written in the Enlightenment era and set in a prison) for Barber, Ozawa was doubtful to say the least.
"I think I laughed in Matthew's face," he said. "I thought, 'How does that translate? What does that mean?'"
But like others, he was forced into being resilient by the pandemic.
"I was not interested in a play by play of the piece, but I wanted to honor the music," Ozawa said of the work he had to do to massage the opera into a truncated English language version. "It very daunting because it's a classic, and a lot of people have a lot of emotional connection to classics. I was deeply cognizant there are those who adore this piece, and then those who have never seen this opera who value this unusual wacky barber."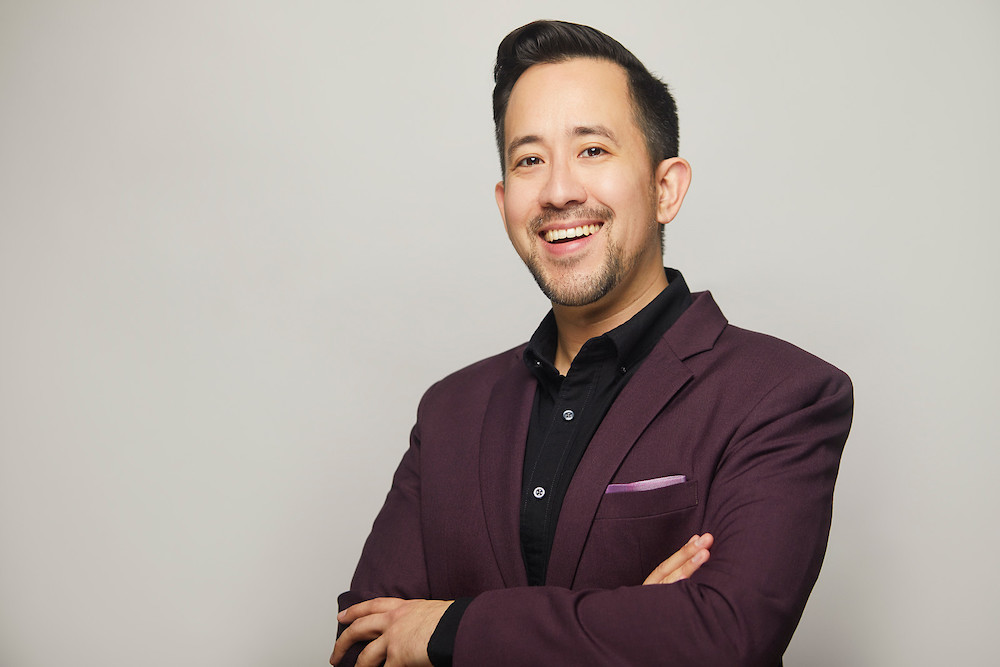 Ozawa said this version of The Barber revolves around the idea of a post-hibernation celebration of the arts—hence the footage of the singers returning to the opera house to get ready for the performance. That tactic felt like revealing the true nature of opera, he says; a collaborative and monumental task that showcases superhuman talent.
Another, major obstacle was that The Barber of Seville is a highly physical production—but due to the pandemic protocols, the singers cannot touch one another on stage or sing in one another's direction. The cast members, who include baritone Lucas Meachem as Figaro, mezzo-soprano Daniela Mack as Rosina, bass Kenneth Kellogg as Don Basilio, and tenor Alek Shrader as Count Almaviva, knew they had to take unusual steps to make it work.
"They were hungry to be back and excited about the concept," Ozawa said. "I gave them strict parameters and let them play within them."
But stage blocking is far from the only major change that opera is experiencing at this time. Ozawa thinks it's important to seize the vaccine era transition moment to look more closely at hierarchies and inequity within the art form.
"I'm the only Asian American opera director, and often I've been the only Asian in the entire building," he said. "For much of my career, the key aspect for me is figuring out how to navigate what I'm working on so it's accessible for all. The question I always ask is, 'who is this for?'"
Ozawa says he saw the connections between Fidelio and The Barber of Seville—only natural, as both productions were based on Enlightenment-era French comedies.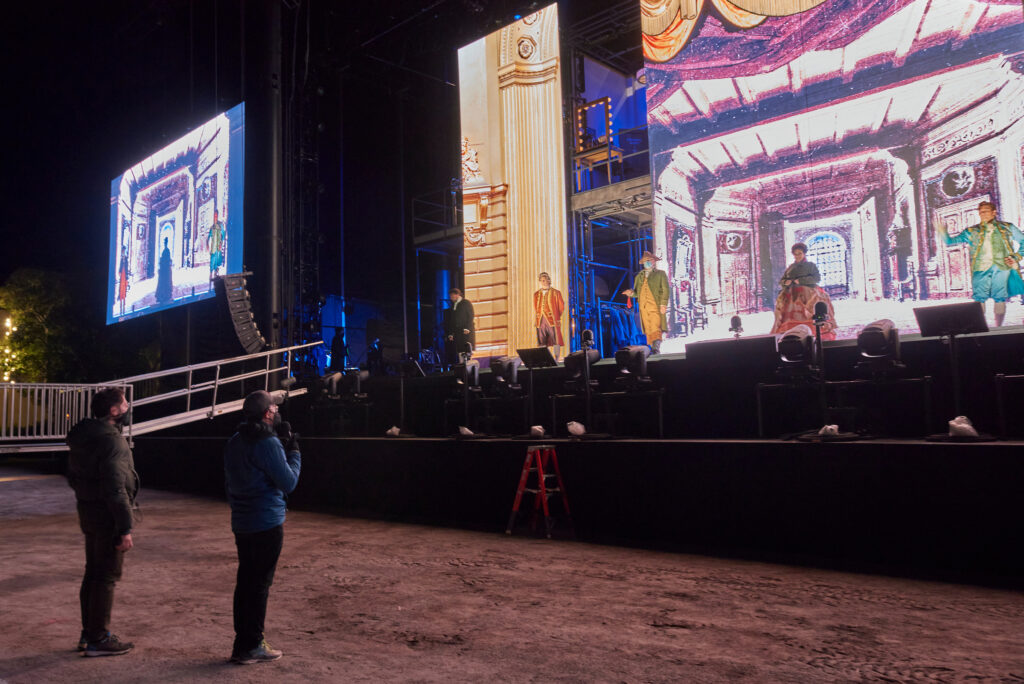 "There's this renewed optimism and themes of freedom and humanism," he said. "Figaro is a jack of all trades. Technically he's the servant class working in an aristocratic household, so it's about democratizing opera. It aligns with Beethoven's revolutionary tendencies, and highlights the injustices of tyranny with the count."
Along with this return to live performance, SF Opera is releasing a six-part video series, "In Song," which explores singers backgrounds and influences. In the first episode, mezzo-soprano J'Nai Bridges visits her hometown of Tacoma, Washington, and talks with her family and people in her community. In future episodes, mezzo-soprano Jamie Barton travels to rural Georgia where she grew up and learned to sing harmony in the church, and performs with 15-time Grammy winner Béla Fleck. SF Opera has also launched a podcast called North Stage Door to take people behind the scenes at the company.
Ozawa calls what the San Francisco opera has done, putting all this together and creating a safe environment, incredible. Being outside by a lagoon presents a few unexpected challenges, but he says they're all happy to be performing such a joyful opera.
"Sometimes it gets cold at night, and there's a lovely duck that loves to say hello, and some nights there are tons of bugs," he said. "We're relishing the moment. It's unique."
The Barber of Seville runs through May 15. Marin Center, 10 Avenue of the Flags, San Rafael. From the Live Opera lot (drive-in style), $250 per car; from simulcast on high-definition screen in adjacent Lagoon Park lot, $50 per car. Tickets and more info here.