Quarantine has been raining on our parade for a full year now, but you can't get all that rain without something starting to grow. The almost complete shutdown of live music has seeded a bumper crop of new albums by musicians stuck at home. Some of these are local greats who might never have taken time from their busy performance schedules to give us recorded music. Exhibit A: bassist Haejin "Caroline" Chung, a 20-year veteran of the Bay Area's jazz scene who just released her first solo album. 
Sounds of Haejin is the kind of album you want to start your day with. It plants affirmations and political commentary within a lush and complex musical landscape that reflects Chung's jazz roots. Sounds of Haejin is also a reminder of the bounty of the Bay Area's music scene: The album features 14 Bay Area artists, including seven different vocalists. San Francisco's Poet Laureate, Tongo Eisen-Martin, performs his poetry on two of the tracks. 
For Chung and the other musicians, quarantine has meant building their own studios at home and collaborating virtually. The visual artists involved in the album are both musicians pushing into new terrain: the album artwork is by longtime San Francisco DJ Romanowski, and the music video for "Vitamin D" is by the rapper and producer So-So Topic, who is now exploring film. 
The story of this album turns out to be a primer on how Bay Area artists are adapting to the crisis that has stripped them of their livelihoods—and a call to support them as the world starts spinning forward once again.
48 HILLS I feel like people don't understand that there are so many ways to be a musician besides making albums. What has kept you busy for the past 20 years?
CAROLINE CHUNG Live music gigging is a whole different world. I played in a Brazilian band for many years. I played with another Latin fusion band, San Matiz, and we opened up for Buena Vista Social Club on their last US tour at Mountain Winery. We opened up for Ozomatli—so I got to experience shows with other musicians I admire.
48 HILLS What led you back to recording your music?
CAROLINE I've always written poetry or lyrics—I have a book from the '90s that I found that has lyrics and songs and stuff like that. When the quarantine happened, I was feeling more inspired, and I just started redirecting my focus on developing songs. 
I was hanging out with Andre [Mateo] all the time, and he is always playing his guitar.
My friend Taqwa [Leilani Adesanya] was hanging out with me, and I played her that "Vitamin D" song, and she started singing along to it. And I was like, "Hey, you sound so good! Let me record you." Everything just started rolling on its own. I invested in a music studio in my living room so that I could make a whole album during quarantine.
48 HILLS Yes! That's just like Holly Mead, who recorded a quarantine album in her kitchen. What does having access to that type of recording equipment do for you as an artist?
CAROLINE Oh, I feel so much more in control of my creativity. I have a much more clear idea of how I want the songs and how I want it to sound. I'm learning how to work with the mixing person: Aki [Ehara] from The Seshen—who's amazing.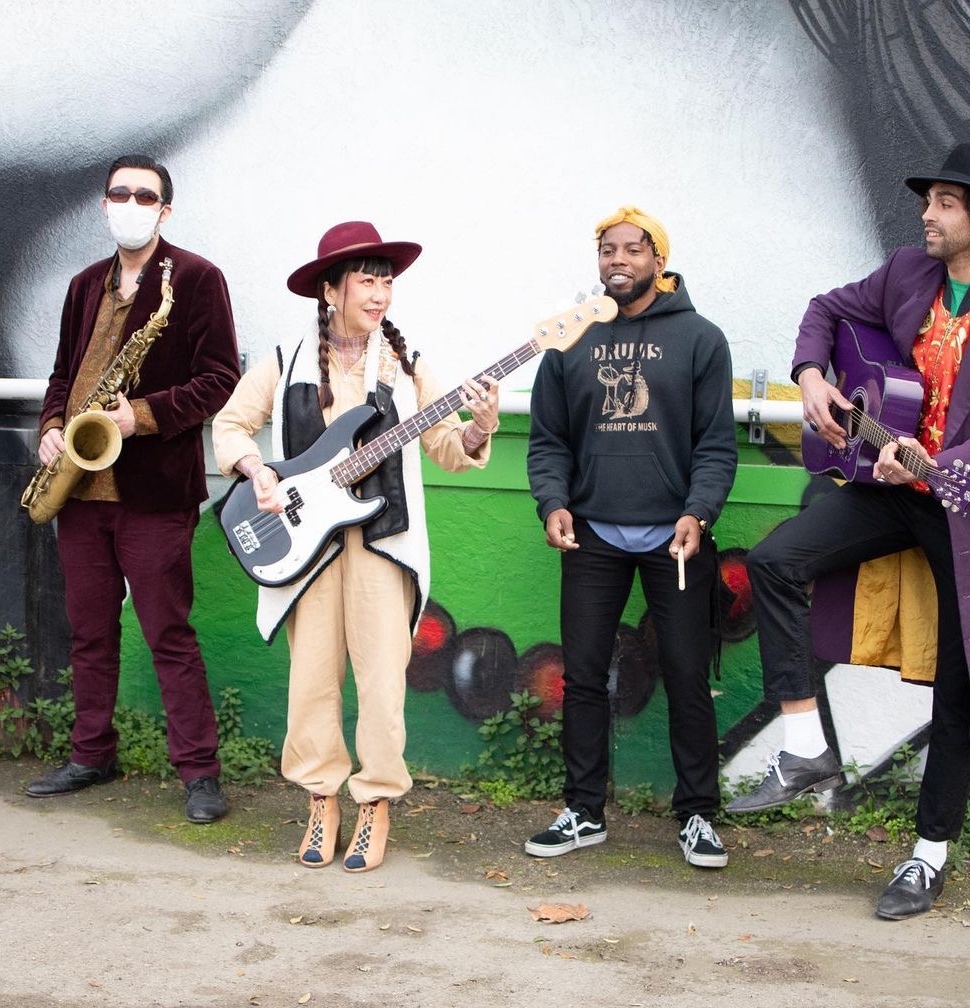 And then at the same time, other musicians are doing that [building home studios], too. I was able to just send tracks to people—like the drummer, Brandon Farmer. He just got his setup, so I was able to just send him the songs… sends it right back, sounding amazing.
48 HILLS Oakland pianist and emcee Kev Choice talked about how one of the blessings of quarantine is that artists who would normally be out touring are around and available to make guest appearances on each other's albums.
CAROLINE That's true. I was like, Hey, I'm just going to get some of the best musicians and vocalists. My friend in Nashville, Miriam Speyer, she's singing on a couple of the songs. [Bay Area vocalist] Lilan Kane—and then there's some people who I'd never met before, like Lil Flower Nasti. She's in the hip-hop scene. Emerald Brown—she's also kind of in the hip-hop scene.
48 HILL I love that you chose to showcase a whole array of female vocalists. What do all those different voices bring to your music?
CAROLINE I feel like I've always been a community organizer—like with the Women in Jazz [series]. I never really see myself as the star of the show. I feel like everyone together becomes the star. And that's how I feel about the Bay Area music scene: We all can uplift each other so that the Bay Area can be a star in the music map of the world. 
48 HILLS It seems the process of writing music on your own would be really different from playing jazz, where you're organically riffing off of other people in real time. Where did you get your inspiration from as you were writing the songs?
CAROLINE Most of my quarantine songs are very positive messages. It's about finding yourself and learning how to love yourself. I definitely think that I'm an empath, and I get affected by other people's suffering, so I try to make it a point to have my music have a message that's going to uplift people or inspire people or make them feel hopeful.D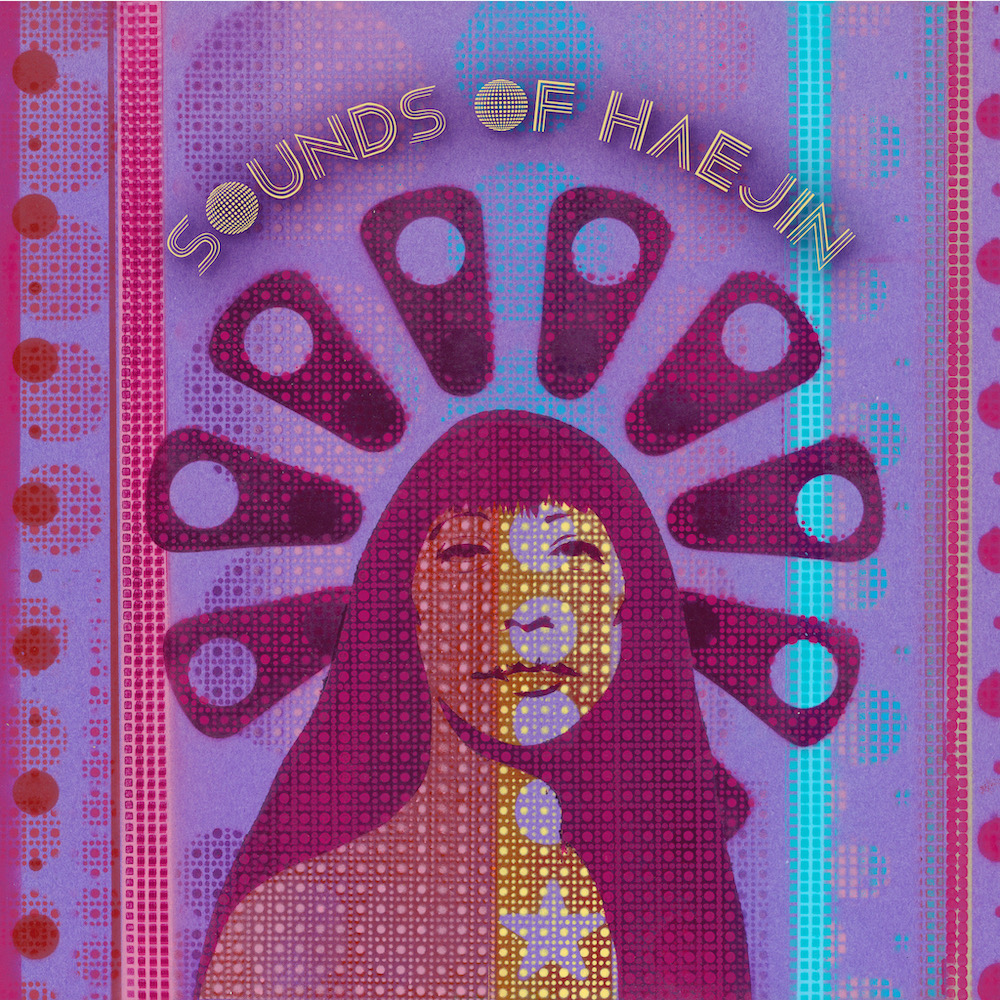 48 HILL You also collaborated with San Francisco Poet Laureate Tongo Eisen-Martin. How did that come about?
CAROLINE Well, I've known about him, and I've heard him before. He's just someone who everyone kind of knows in the Bay Area. He's been around, doing his thing with integrity for so long, and he's finally getting his well-deserved notoriety.
My friends were playing an outdoor jazz thing, and they had Tongo [recite poetry with them], and it sounded so good. I was like, "Okay, give me his number because I want him on my songs." And he was so cool about it! Just random stranger texting him, and he showed up. He's all about the cause: trying to use his art to uplift and to educate.
48 HILLS I was curious about how you developed the song "Vitamin D." The lyrics are so sweet and self-affirming, and then in the middle, Tongo drops this slightly heavy bar of poetry—
CAROLINE We actually joked about that because his poetry has definitely got more of a darker sentiment to it. My stuff is all like, "Be happy!" And his is like, "No!"
It's almost like your inner self and your outer self, struggling. There's a part of you that's like, "Get up! Get out of bed. Just go! Do something!" But then you always have that inner self who is worried about what's going on, and there's people dying. . . . So I feel like it works—but we joked about it.
48 HILLS I used to ask this question in my interviews before quarantine, but now quarantine makes it even more relevant: How are you making it as an artist in the Bay Area—particularly one whose primary revenue used to come from gigging? 
CAROLINE Well, at first I was using my credit cards, before the unemployment kicked in. I got some grants in the beginning, so I was able to actually hire my friends to help me with the video or the cover art and the mixing and all that kind of stuff. One of the grants was from Hardly Strictly Bluegrass. I have a great house with a great landlord. I think it's a little bit of luck and a little bit of help. And just hustling.
I am starting to gig a little bit, playing outside. But I don't think anyone really knows what to expect in the next three to six months.
48 HILLS As we start reopening, what do you hope to bring forward from this pandemic period? What do you hope we've learned as a society?
CAROLINE I mean, my biggest hope was that Bernie Sanders would become our President, but since that's not going to happen…. I hope everyone can be like Bernie Sanders. [Laughs.]
I just hope that we can all be more compassionate through these trying times. And I'm trying to get everyone to put out their own albums! I think it's inspiring that more people are getting music studios set up and stuff like that. So, yeah: more music, more compassion, more love, more support for each other! I sound like a hippie. [Laughs.]
Purchase Caroline Chung's Sounds of Haejin here.