The ACLU and the Lawyers Committee for Civil Rights won a significant victory last week when a Superior Court judge rejected the city's efforts to ban four people from the Tenderloin.
The ruling came in a case by City Attorney Dennis Herrera, who asked for an injunction blocking the four, who have been convicted of past drug crimes, of ever appearing in the neighborhood.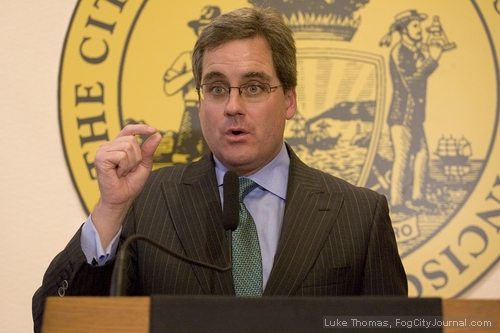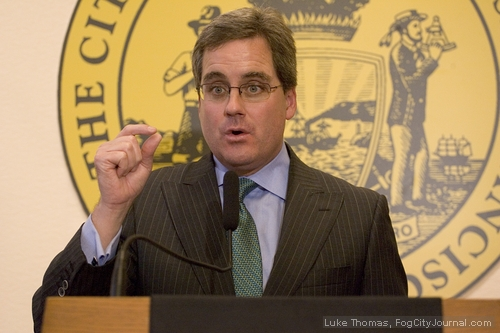 Herrera argued that the city should have the right to assert that if these individuals just showed up in what's called the Tenderloin Drug Abatement Area, they could be arrested on sight.
It's part of an ongoing effort by Herrera's office to find ways to target people who have a criminal history or are alleged gang members but might be difficult to arrest if the cops can't catch them committing a crime.
Judge Ethan P. Schulman acknowledged in his May 14 ruling that the four individuals have a criminal history and have created what Herrera calls a public nuisance.
He noted that the area is "rife with illegal drug dealing." He also agreed that each of the defendants "has previously engaged in illegal sales and/or possession for sale of controlled substances."
John Cote, a spokesperson for the City Attorney's Office, said that "the court recognized that the individuals we sued were creating a public nuisance and had engaged in unlawful conduct in the Tenderloin."
But that's not the real issue, the court said.
The Constitution doesn't allow "a stay-away order which would entirely exclude a person from a particular neighborhood."
The law allows an injunction against illegal conduct, the judge ruled – but individuals are not by definition illegal.
If there are people violating the law, Schulman said, the police can arrest them. But if they are just occupying public space, they can't be criminalized.
The court discussed a case from 1979 where a person who pled guilty to soliciting prostitution in Fresno was banned from a large part of the city.
"This condition relates to conduct which is not criminal," the ruling said.
In other words: You can't tell someone not to be in a particular place.
"The court said that these are Constitutional violations," Anne Decker, a lawyer with the ACLU Foundation, told me. "We are hoping at this point that the city decides to dismiss its lawsuit."
The court ruling, and the entire discussion here, points to a much larger issue. Gang injunctions have been used to identify individuals who are supposed to be kept out of an area where they allegedly were involved in crimes (and might be involved in the future). The ACLU has documented how these "are ineffective policing tools that primarily serve to criminalize young Black and Latino men."
Injunctions to keep people with a record of drug dealing out of the Tenderloin are part of the ongoing policy – which many say is a complete failure – of treating drugs as a criminal issue, not a public-health issue.
Cote told me:
We respectfully – and strongly – disagree with the view that our injunctions are beyond the court's power to grant.  Our injunctions would keep known drug dealers out of a single neighborhood that has suffered enough at their hands. Courts have granted much broader injunctions preventing criminal defendants from entering entire cities, including San Francisco.

What the court seems to have ruled is that the only remedy San Francisco has against these individuals is criminal prosecution. While we agree that is one tool that should be used to protect the Tenderloin from the terrible consequences of these individuals' behavior, we strongly disagree that it is the only tool available under the law.

This office does not have the option of bringing criminal prosecutions, but we are trying to do everything in our power to address the problems in the Tenderloin.  Parents should not have to walk their children through an open-air drug market on the way to school.  That is never acceptable.  We are considering all of our legal options going forward.
It's 2021. The War on Drugs has failed. And yet we are still in this battleground.