These spoiler-free reviews for my favorite films from the past year or so, are for those of you who may want a recommendation on one of these chilly winter days. Links have been provided for films that are available either online or at an upcoming theatrical screening. Many titles have not been released yet so keep your eyes and ears out in the coming months. Write them down in your movie diary or hang the list on your fridge. (See 48 Hills movie critic Dennis Harvey's top picks here.)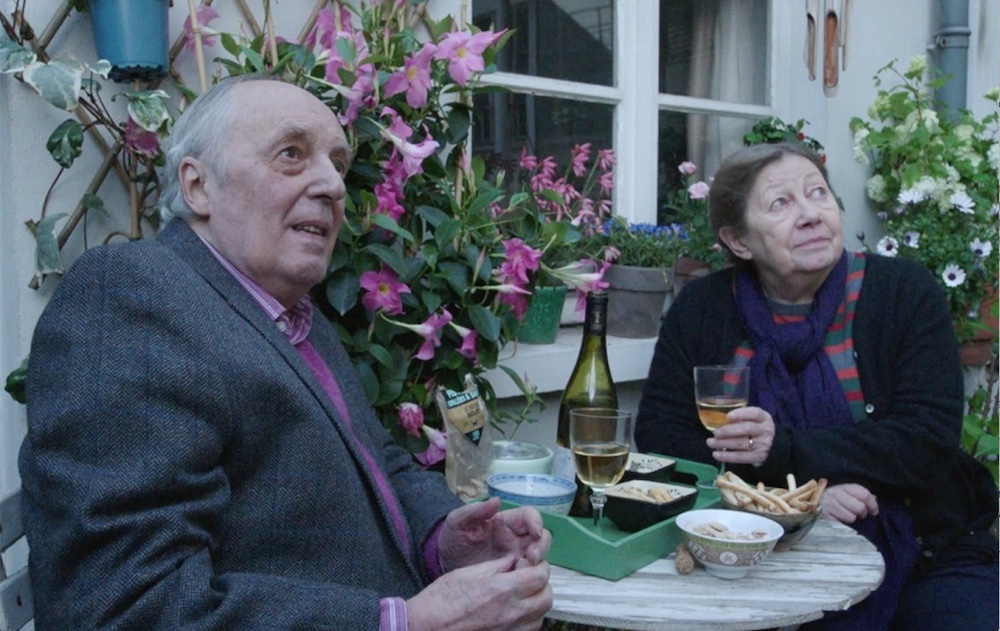 1. Vortex (Gaspar Noé, France), 2021

No other movie this year affected me as much as Gaspar Noé's latest mind-melter, which downshifts his usual maximum-overdrive gears (Climax, Love, Enter the Void) into a staggeringly hypnotic experience of the intimate ups-and-downs of an elderly couple. Noé's audacious choice to use a continuous split screen immerses the viewer in the daily routines of his confused protagonists, augmenting two truly brilliant performances by 80-year-old Italian horror filmmaker Dario Argento, who plays a fading filmmaker obsessed with writing a book about the intersection of cinema and dreams, and a 77-year-old Françoise Lebrun (of Jean Eustache's 1973 masterpiece The Mother and the Whore), who plays a retired psychiatrist, compassionately struggling with dementia. The claustrophobic cinematography by Benoît Debie heightens this 135-minute fever-dream into the ranks of David Lynch's The Straight Story (1999), Michael Haneke's Amour (2012) and Chantal Akerman's final farewell No Home Movie (2015), all of which explore the profound and uncomfortable ambiguity of confronting one's own morality. The film will be distributed by the up-and-coming distribution company Utopia (which surprisingly is releasing five films from my list this year.)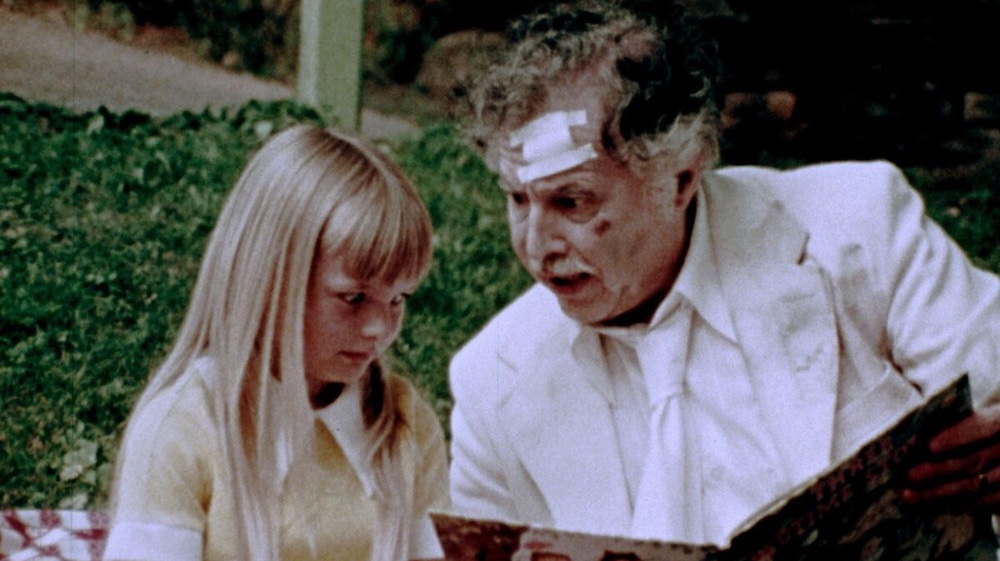 + The Amusement Park (George Romero, USA), 2019

The discovery of this terrifyingly surreal, 1973 educational film, made by the "godfather of ghouls" George Romero, was easily one of the most exciting releases of the year. Commissioned by the Lutheran Service Society of Western Pennsylvania and considered lost for the past 45-years, this piercing 54-minute examination of society's indifference towards senior citizens is down right haunting, as it plays out a series of nightmarish metaphorical scenarios exploring elder abuse and ageism. Briefly screened in 1975, the film was deemed much "too edgy", and disappeared until Romero's passing in 2017 when his wife, Suzanne, dug it up. Showcasing striking cinematography by Samuel William Hinzman (who played the infamous cemetery ghoul at the beginning of Night of the Living Dead) this cinematic treasure is a stunning time-capsule from its counterculture maker and belongs alongside such recent cinematic excavations as Ted Kotcheff's Wake in Fright (1971/2009) and Orson Welles' The Other Side of the Wind (1970-1976/2018). Thankfully, the long lost 16mm print was given a 4K restoration by New York-based film preservation organization IndieCollect and is currently streaming exclusively on Shudder.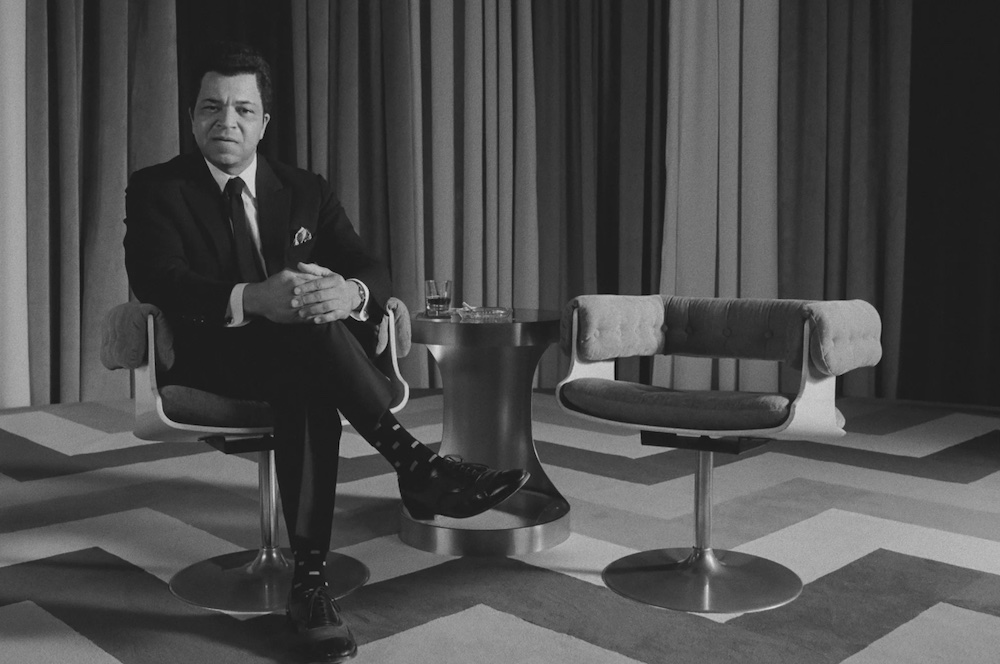 2. The French Dispatch (Wes Anderson, USA), 2021

Wes Anderson's jaw-dropping love letter to journalists and French cinema is so uniquely structured that upon first viewing, even the most avid Anderson fan may have felt utterly overwhelmed. Yet this is the eccentric filmmaker at the "tip-top" of his game, amalgamating film references, art history, political movements, and just about every actor working within the industry to construct arguably his most assured film to date. Similar to the complexity of Orson Welles' Citizen Kane (1941)—in more ways than one—as well as Akira Kurosawa's obscured narration in Rashomon (1950), perhaps preparing oneself with a truncated glossary may help navigate Anderson's many layered multi-verse.

***Minor Spoilers Ahead***

The structure is set up as if one was reading a literary magazine complete with prologue, introduction, three stories and epilogue, preceded by two rules that Bill Murray's Arthur Howitzer Jr. (who is based on co-founder of The New Yorker, Harold Ross) states throughout the film: "Just Try To Make It All Sound Like You Wrote It That Way On Purpose" and "No Crying."

The three main stories are unstoppably jam-packed so give a second thought to what lingers within the quirky quips and non-sequitur sentiments of Tilda Swinton's J.K.L. Berensen (based on MOMA lecturer Rosamund Bernier). Or dig deeper into what lies beneath the toast munching and snarky stoicism of Frances McDormand's Lucinda Krementz (based on New Yorker writer Mavis Gallant). Most importantly, pay the utmost attention to what is being expressed when Jeffrey Wright's Roebuck Wright (based on writer/activist James Baldwin and the New Yorker's food critic AJ Liebling, with even a bit of Tennessee Williams thrown in for good measure) when he gets derailed from his "typographical memory" recitations. Lastly, please take note as to how each writer projects their own feelings into not only what they write about, but how they dispense it.

The enormous cast is a motivated mixture of expressionistic movie stars that mirror the melodramatic desires that each author camouflages, so connect the dots between the desperate art dealing of Adrian Brody's Julien Cadazio to the wild man blues of Benicio Del Toro's Moses Rosenthaler and Léa Seydoux's shielding security guard Simone. And then affix the atoms of the misguided mutiny of Timothée Chalamet's Zeffirelli and Lyna Khoudri's Juliette to the devastatingly deductive offering of Mohamed Belhadjine's Mitch-Mitch Simca. While the dynamic duo of Mathieu Amalric's The Commissaire and Winston Ait Hellal's Gigi contrast the immense isolation of Willem Dafoe's Albert "The Abacus" and Steven Park's world-renowned Nescaffier.

The camerawork by Robert D. Yeoman perfectly positions crisp black & white cinematography with deliberate shifts to climactic color, not to mention Gwenn Germain's gorgeous New Yorker-esque animation, paralleling the entire film's motif of singular achievements vs. tender twosomes. These elegantly exaggerated tales conceal their secluded storyteller's deepest desires so much, through an abundance of style, structure, and symbolic skills: It's no wonder that the most pitiful (and poignant) part of Roebuck's culminating story has to be saved from the writer's own trashcan.

Epilogue: If you ever decide to take the plunge into this deceptively deep, poetically screwy saga take one last footnote from the opening bike-riding diversions of Owen Wilson's Herbsaint Sazerac: "All grand beauties withhold their deepest secrets." This very well might lead you down the path towards breaking Arthur Howitzer Jr.'s second rule. Streaming on all major platforms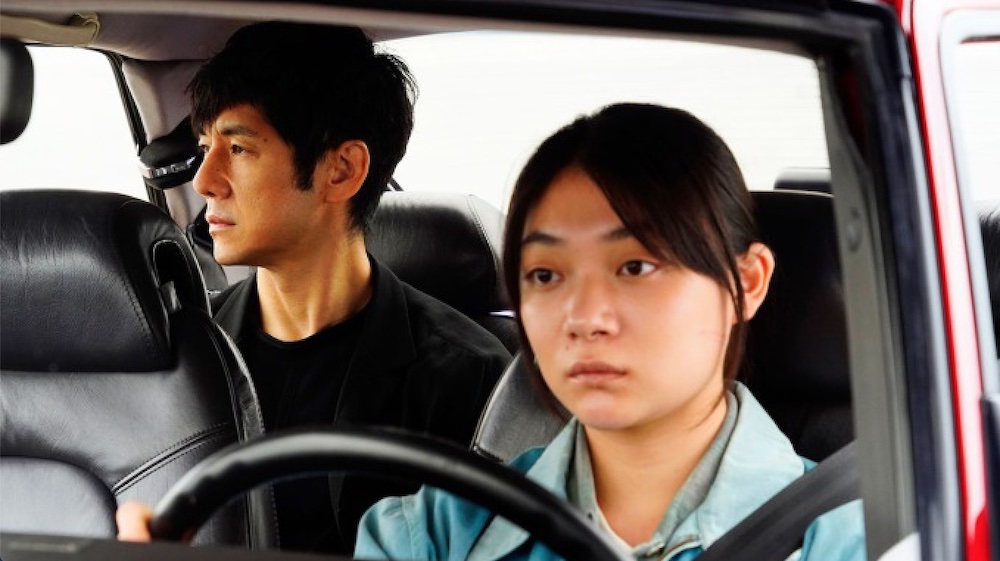 + Drive My Car (Hamaguchi Ryū-suke, Japan), 2021

Every avid fan of writer Haruki Murakami will tell you, it is almost impossible to adapt the nuanced writing of the author as well as translate the warmth and depth of the characters he creates. Both Norwegian Wood (2010) by Vietnamese master Trần Anh Hùng and Tony Takitani (2004) by Jun Ichikawa were able to adapt the aesthetics, yet Hamaguchi Ryū-suke has managed to achieve the seemingly unattainable by breathing life into the inner-complexities of the characters. By practicing what Murakami's writing preaches: "pay attention to the details that others don't," Hamaguchi adapts Murakami's 2014 short story "Men Without Women" which itself is entrenched in Anton Chekov's 1899 play "Uncle Vanya" and (remarkably similar to Wes Anderson's The French Dispatch) uses it all as a meta-catalyst to reflect on the myriad of characters who all seem to be stuck in their own emotional trappings. The acting here is on a-whole-nother level, signifying that Hamaguchi's monumental adoration of John Cassavetes' films has paid off. Seek out a theatrical screening whenever possible for this 179-minute opus, that will softly find its way into the deepest parts of your emotional spectrum.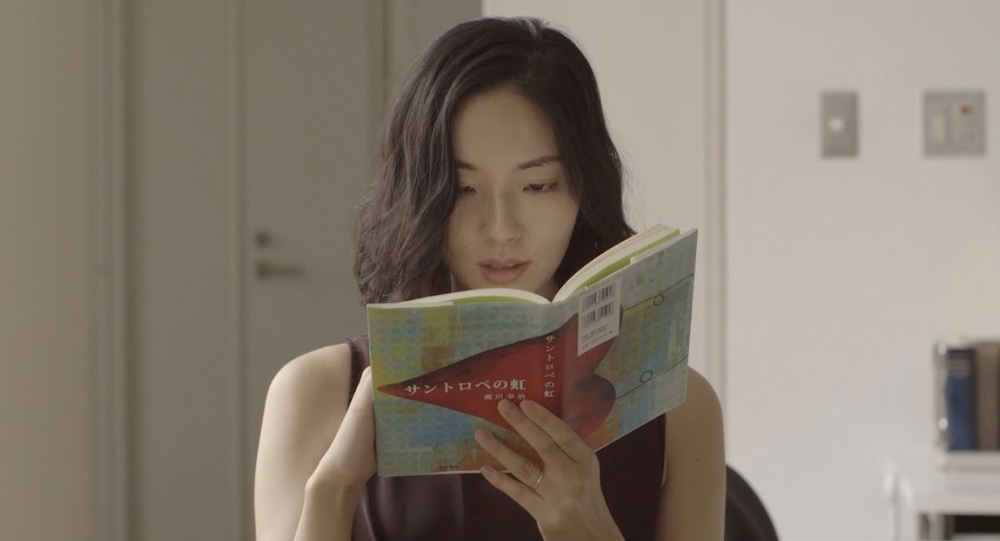 + Wheel of Fortune and Fantasy (Hamaguchi Ryū-suke, Japan), 2021

Do not allow Drive My Car to upstage the cosmic power that Hamaguchi's other entry has this year, which won the top award "The Silver Bear" at Italy's Berlinale Film Festival. This anthology of three short stories are all structured around the difficult art of "in-person conversation." While people I have discussed the film with have specified a different segment as being their personal favorite, each scenario is masterful at wrestling with the loss of a heart-wrenching relationship. Whether it be confronting the ex that left you utterly dazed and confused in "Magic (or Something Less Assuring)" or the reaching out to the professor that inspired you the most in school in "Door Wide Open", or perhaps running into your first love, twenty years down the line in "Once Again", all three of Hamaguchi's hauntingly tragic tales will probably resonate deeply, at different times throughout one's life. For now, stream it on The Roxie's Virtual Cinema platform.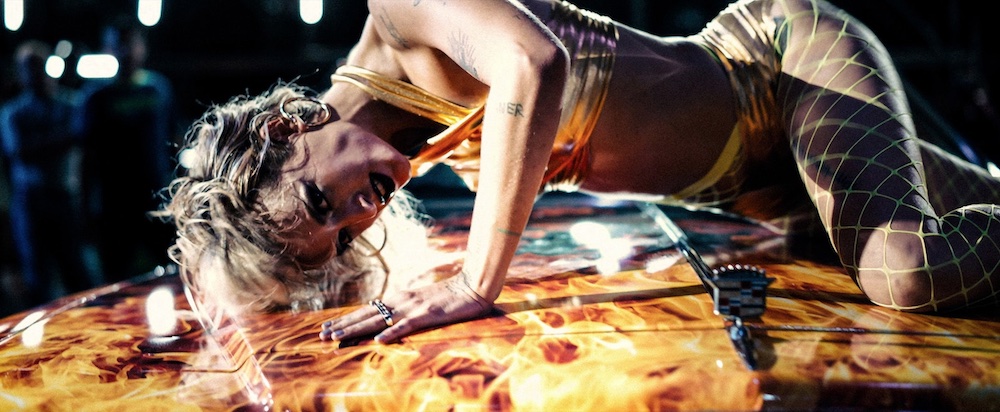 3. Titane (Julia Ducournau, France / Belgium), 2021

Writer/director Julia Ducournau (Raw) delivers another nose-cracking "body horror" exploration with this fervently fearless feminist film that explores discombobulating dysmorphia, detrimental demons, and difficult daddy dilemmas. The film won Cannes Film Festival's prestigious Palme d'Or; both Agathe Rousselle and Vincent Lindon give performances of a lifetime as long lost family members who must band together through these turbulent times. Ruben Impens distinctive cinematography is worth the admission alone while this supremely salacious affair channels the best films of Claire Denis and David Cronenberg. This is not a film to read about. Watch this provocative passage into "pur cinema" right now. Streaming on major platforms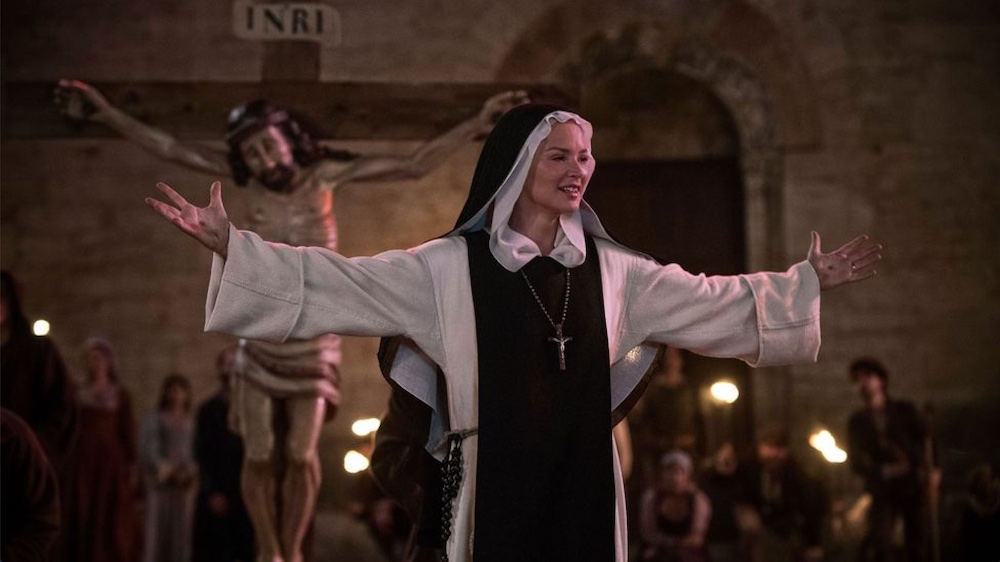 + Benedetta (Paul Verhoeven, France / Netherlands), 2021

No other 2021 film experience can contend with Paul Verhoeven's latest "blasphemous lesbian nun flick" which garnered real-life protests by Catholic groups (complete with bagpipes and drums) at the New York Film Festival this past September. At the age of 83, the Dutch provocateur (Robocop, Basic Instinct, Showgirls, Starship Troopers) has been a consistent thorn in the side of acceptable cinema and I am pleased to say that Benedetta, his sixteenth theatrical feature is easily one of the most deliciously sensational and poignantly political films of the year. Based loosely on Judith C. Brown's 1986 non-fiction book, Immodest Acts: The Life of a Lesbian Nun in Renaissance Italy, it pits Virginie Efira—a standout from Verhoeven's 2016 most recent gem, Elle (2016)—whole-heartedly tackles the title role as a 17th century novice nun, who finds herself with up-all-nite fantasies involving same-sex situations, sinful serpents, and a bareback-riding sword-wielding Jesus. With medieval set pieces that feel like a cinephile's wet dream, combining Carl Theodor Dreyer's Passion of Joan of Arc (1928) with Robert Tapert and Sam Raimi's Xena: Warrior Princess (1995-2001), it isn't until the plague-prophetic climax that Verhoeven's thesis truly emerges. This exuberantly revisionist, biblical tale is a fitting finale to Paul Verhoeven's irrepressible 50-year master plan. Streaming on all major platforms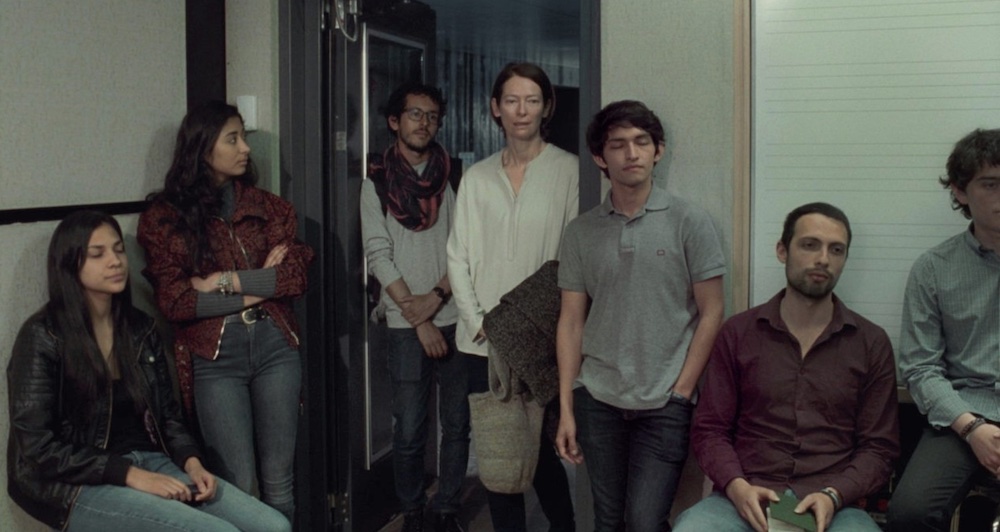 4. Memoria (Apichatpong Weerasethakul, Thailand / Colombia / UK / France / Germany / Mexico / China / Taiwan / USA / Qatar / Switzerland), 2021

Humorously coined as his first English-speaking film, Apichatpong Weerasethakul's latest transcendental treasure follows Tilda Swinton as a bewildered woman who finds herself wandering through the cities and jungles of the Republic of Colombia, seeking to uncover a mysterious sensory syndrome that seeped its way into her psyche. Swinton is thoroughly breathtaking as is the peaceful photography shot in 35mm by Sayombhu Mukdeeprom, previously nominated for an Oscar for Luca Guadagnino's Call Me by Your Name (2017) as well as Weerasethakul's Palme d'Or winning Uncle Boonmee Who Can Recall His Past Lives (2010). The film's unusual "ongoing" theatrical release by its distributor Neon is as unconventional as the movie itself, moving the singular 35mm print "from city to city, theater to theater, week by week, playing in front of only one solitary audience at any given time." Added to that, the film will not become available on home media, on demand, or on any streaming platform. Don't miss it when it appears in the Bay Area later this year.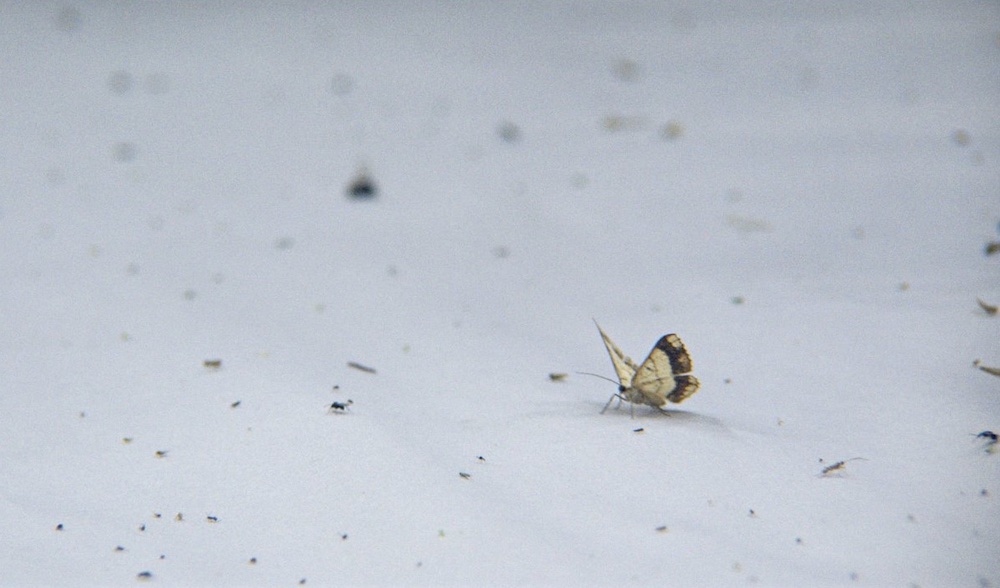 + Night Colonies (Apichatpong Weerasethakul, Thailand), 2021

Apichatpong Weerasethakul's second release of the year was included in a seven-part anthology entitled, The Year of the Everlasting Storm showcasing film auteurs from around the world (Jafar Panahi, Laura Poitras, David Lowery) as they chronicled their own experience during this "unprecedented moment in time." Weerasethakul's 14-minute meditation encapsulating a "macro view of the micro-organisms that flock to lamps in the darkness" will remind you that even the smallest creatures are struggling to experience their life to the absolute fullest. Streaming on all major platforms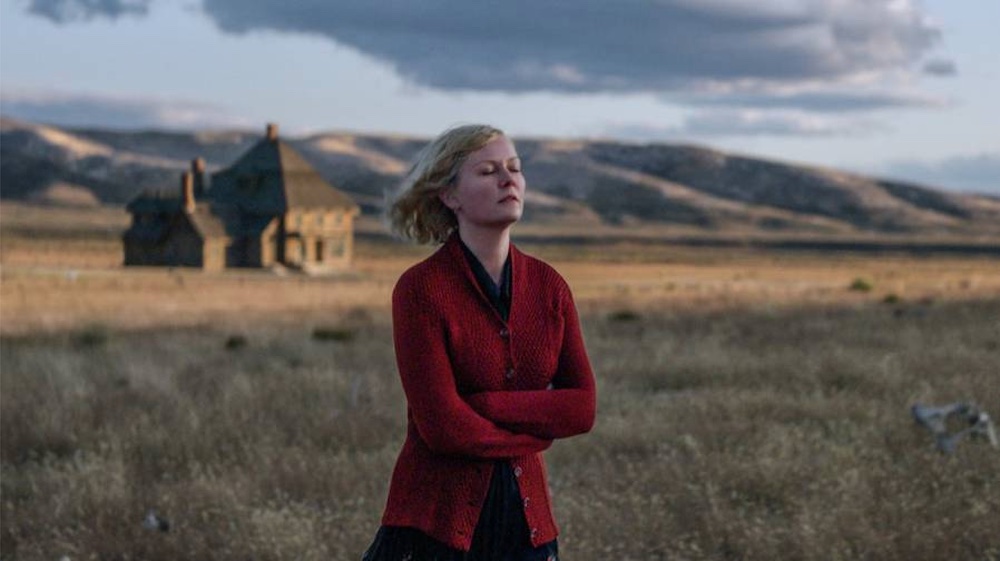 5. The Power of the Dog (Jane Campion, Australia / New Zealand / US / UK / Canada), 2021

Much like Spike Lee, Jane Campion is one of the most important filmmakers of our time and more often than not, is taken completely for granted. Her latest intersectional "Iliad" is a revisionist Western based on Thomas Savage's 1967 novel, which devastatingly explores the perilous pitfalls of our society's masculine and feminine dilemmas.

While fully on par with her Palme d'Or-winning masterpiece, The Piano (1993), it's taken me some time to return to this magnum opus. Like most great films, revisiting them enlarges their scope and in this case, I found Jonny Greenwood's stunning original score surprising (and even confusing), with its off-kilter melodies. Upon research, Greenwood purposefully showcased an unexpected "atonal brass sound," even overdubbing Phil's onscreen banjo sounds with a cello.
And while the entire cast shone—from the scenery-chewing Benedict Cumberbatch, to the immense silences of Kirsten Dunst, to the brave battles fought by Kodi Smit-McPhee—it was the gorgeous cinematography by Ari Wegner that embodied the past, present, and future into every frame of the film. Campion, who had purposefully sought out a woman for the project's photography, did meticulous storyboarding with Wegner, who" drew extensively on the work of Evelyn Cameron, an English photographer that moved to Montana near the turn of the 20th century."

The Mill Valley Film Festival's "Tribute to Jane Campion" was one of the highlights of the year where the legendary director spoke at length about her career and left the audience completely riveted by concluding the event with a poem. With the Criterion Collection's long-awaited re-release of The Piano later this Spring, perhaps her eighth feature The Power of the Dog will finally instigate a reassessment of her entire catalog as some of the most complex cinema made during the past 30 years. Streaming on Netflix

Those looking for an at-home film course here are the links to her entire career: Two Friends (1986), Sweetie (1989), An Angel at My Table (1990), The Portrait of a Lady (1996), Holy Smoke! (1998), In the Cut (2003), Bright Star (2009) and the first season of Top of the Lake(2013).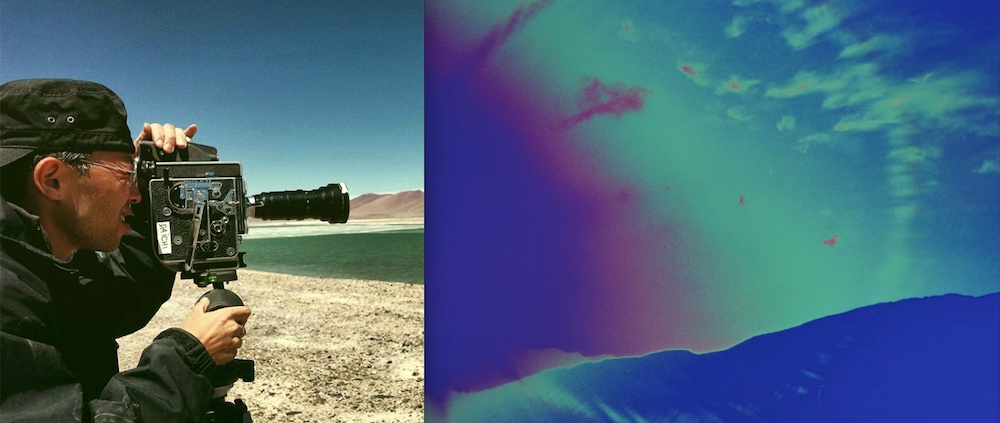 + earthearthearth (Daïchi Saïto, Canada / Japan), 2021

Montreal-based director Daïchi Saïto utilized strict analogue 16mm filmmaking techniques to create this pulsating passage through psychedelically layered mountain terrain. Easily one of the most immersive and spellbinding films I saw all year, this 30-minute, blown-up-to-35mm transmission was obsessively hand-processed, cross-processed, bi-packed, optically & contact printed and capped-off with an otherly-world solarisation process, that makes it all feel like you've been teleported into a moving Mark Rothko painting. Saxophonist Jason Sharp's haunting, improvisational score only adds to the experience, which hopefully the SF Cinematheque will host again sometime in the near future.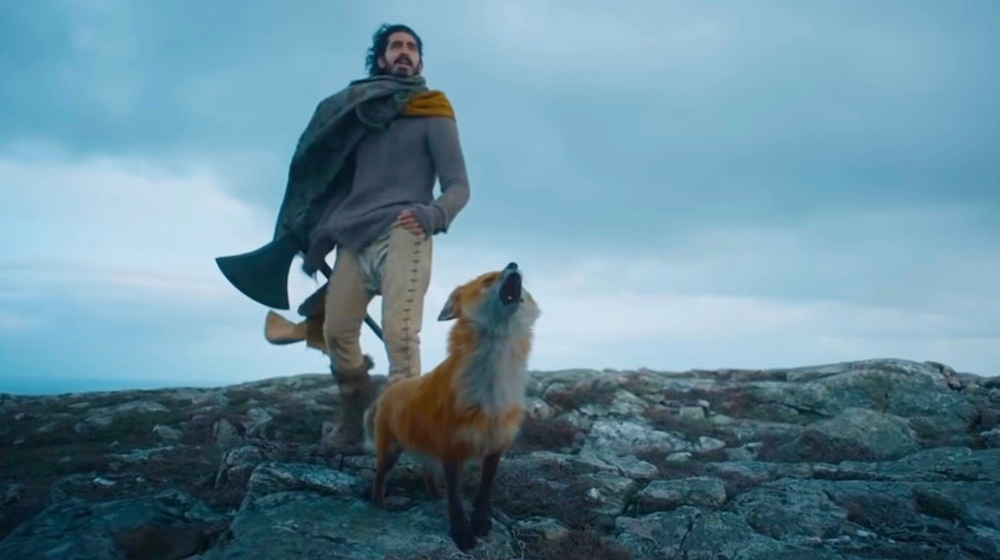 6. The Green Knight (David Lowery, USA / Canada), 2021

Adapted from the 14th-century poem Sir Gawain and the Green Knight, this wondrously off-the-beaten-path tale wields a kind of tranquility that is rare in cinema these days. Director David Lowery often reaches for this kind of ominous tone (A Ghost Story, Pete's Dragon, The Old Man & the Gun), yet never have I felt so internally moved. Dev Patel's particular brand of innocent beauty shines bright here, while Alicia Vikander's multi-faceted intensity and Barry Keoghan (star of Yorgos Lanthimos' The Killing of a Sacred Deer) are both as haunting as any actor can be these days. Yet it's the space that Lowery gives his cinematographer, Andrew Droz Palermo, to just stare out into the forest, panning a full 360 degrees and casually exposing how short one's entire life could be, that resonates most. Not to mention what it's like to stumble across a lonely little red fox or an entire race of androgynous giants. While a fellow revered critic mentioned Robert Bresson's Lancelot of the Lake (1974) as a possible influence, this feels like the movie that Lowery has been building towards his entire career. The film's 130-minute running time needs to be prepared for, if not repeated, to achieve a maximum affect, for it would be a massive disappointment to not be on the edge of your seat for one of the year's most beguiling spectacles. Streaming on major platforms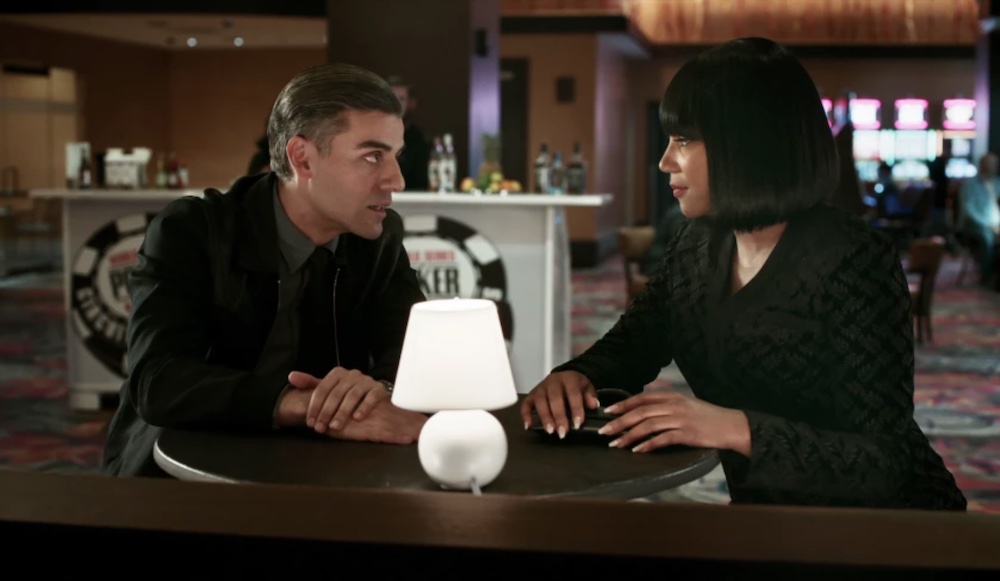 + The Card Counter (Paul Schrader, USA), 2021

Retuning his own transcendental thesis has been a lifelong trek for Paul Schrader. While he recently achieved true stasis, on a mass appeal, with his graceful, Oscar nominated First Reformed (2017), this lesser-embraced, refreshingly romantic undertaking feels just as important. Attempting to confront America's unresolved war crimes within Guantanamo Bay is no small task, yet leave it to Oscar Isaac to embody the year's single greatest performance. Directly inspired by French auteur Robert Bresson and more recently co-opted by Nicolas Winding-Refn (Drive, The Neon Demon, Too Old To Die Young), this kind of purposeful post-modern presentation, which withholds the characters' emotional states as far away from the viewer as possible, may rub some audiences the wrong way. Yet, Tye Sheridan, Tiffany Haddish, and Willem Dafoe are near perfection within this hyper-aware approach. I can also definitively state that no other film this year caused an entirely packed audience to literally gasp in unison at a remarkably earned plot point. Oh and make sure to stay through the entirety of this film's subtly sublime ending credits. If you find yourself lukewarm towards this unassuming triumph, just imagine a cinematic world without Paul Schrader's chutzpah and you may think twice about how special this film actually is. Streaming on all major platforms
7. This Is Not a Burial, It's a Resurrection (Lemohang Jeremiah Mosese, Lesotho / South Africa / Italy), 2019

As an 80-year-old widow attempts to make arrangements for her own funeral, she takes on one last battle, rejecting the local land developer's desire to build a dam. In one of the first films to be made in Lesotho, South Africa, director Lemohang Jeremiah Mosese has found a profound visual style to accentuate the colossal struggle of sustaining cultural traditions within the ever-expanding modern world. This 120-minute jewel flourishes between the ethereal beauty of Julie Dash's Daughters of the Dust (1991) and the solitary comfort of Abbas Kiarostami's A Taste of Cherry (1997). Yu Miyashita's strikingly experimental musical score is something to seek out, impressing alongside the film's award winning Best Costume Design, Best Cinematography, Best Actress, and Best Director awards at last year's African Academy Awards (which takes place annually in Yenagoa, Nigeria). The film has yet to be released theatrically in the US, though it is streaming on the Criterion channel.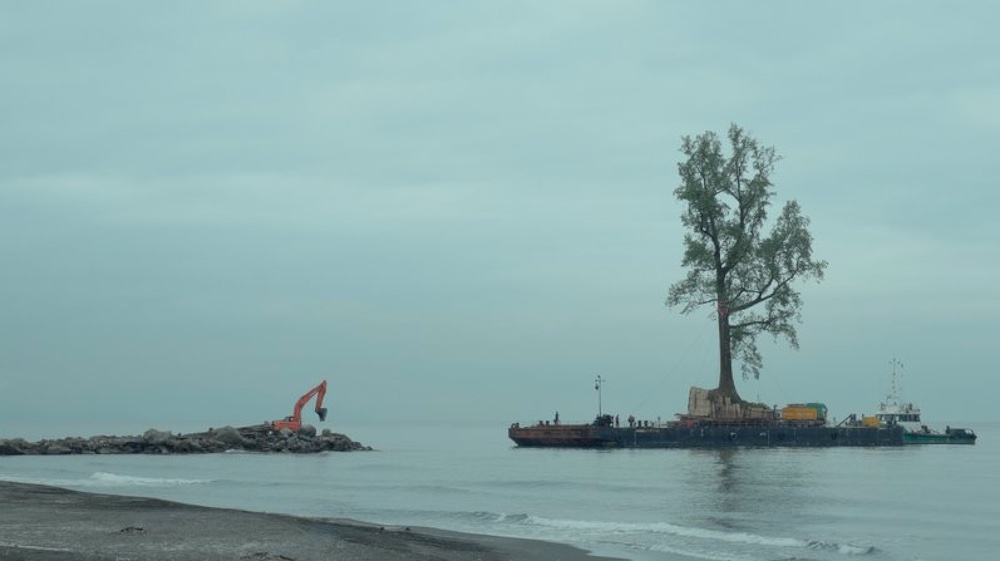 + Taming the Garden (Salomé Jashi, Switzerland / Germany / Georgia / Netherlands), 2021

Observational documentaries take great risks by refraining to hold their audience's hand, as they wander through their subject's lives. Jashi's sublimely, slow burning, cinéma vérité safari, follows the selling, unearthing, and transportation of a majestic, centuries-old, Georgian tree. Similar to Truffle Hunters (2020) and Honeyland (2019), a myriad of metaphors emerge from the subject's real life ruminations, in this case, uprooting a tree from its homeland. One may find themselves' thinking about these solemn images, days after watching the film. Streaming exclusively on MUBi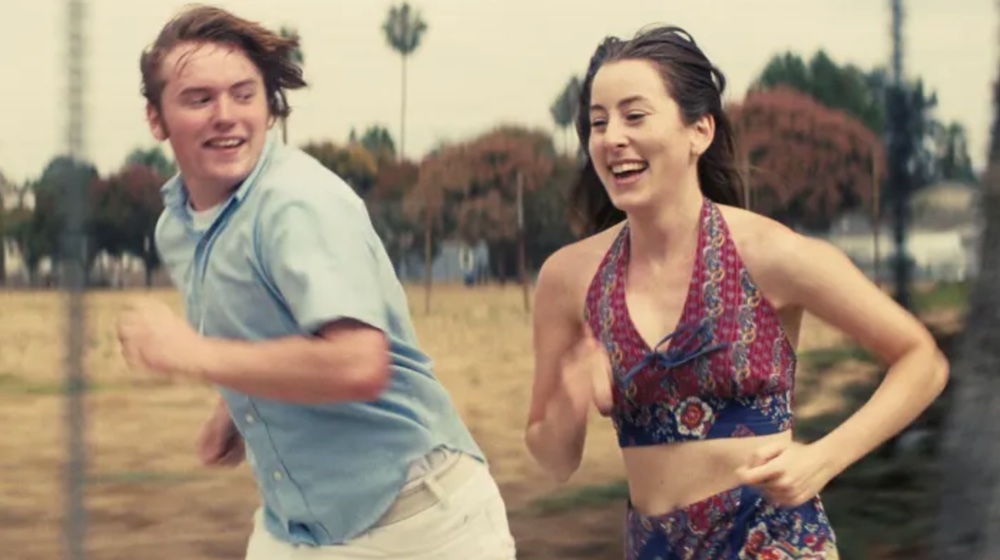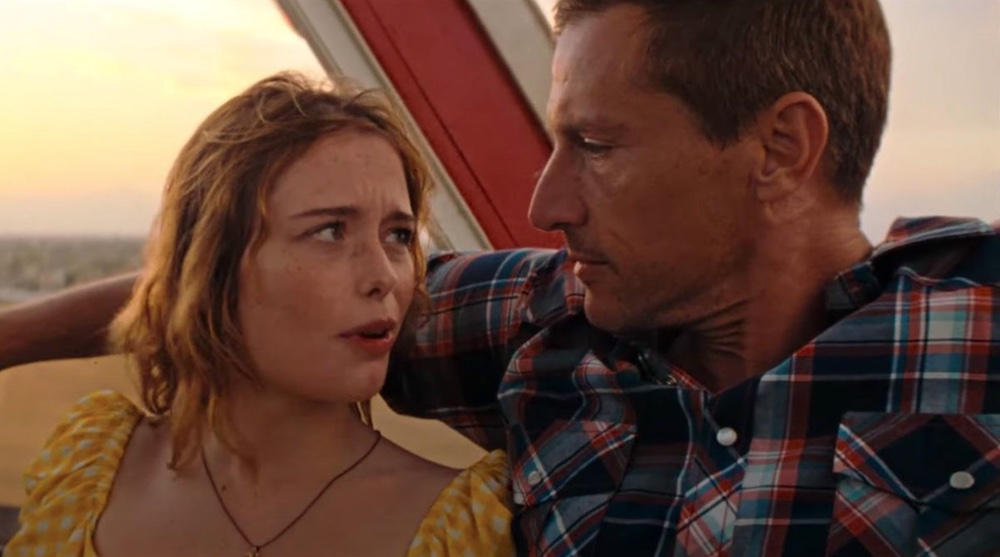 8. Licorice Pizza (Paul Thomas Anderson, USA), 2021
+ Red Rocket (Sean Baker, USA), 2021

Paul Thomas Anderson's sprawling love-letter to growing-up in Los Angeles circa 1974 perfectly balances out this year's cinematic see-saw with Sean Baker's tribute to an unreliably narrated, Texas tweeker, trapped in his own private Y2K. Both film's idiosyncratic pacing enhances every complicated character, while also exposing the troubling constructs that each are trapped within. Ensemble awards should be given to both, for I can't stop reminiscing about the lead performances by Alana Haim, Cooper Hoffman, Simon Rex, Suzanna Son, Bradley Cooper, and Benny Safdie, while even the lesser seen roles played by Brenda Deiss and Harriet Sansom Harris are "muy bueno."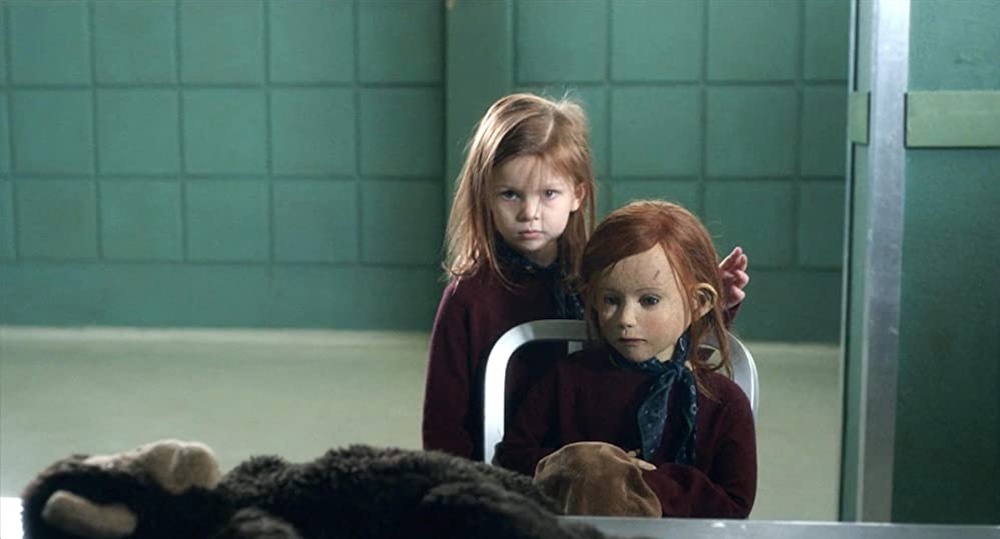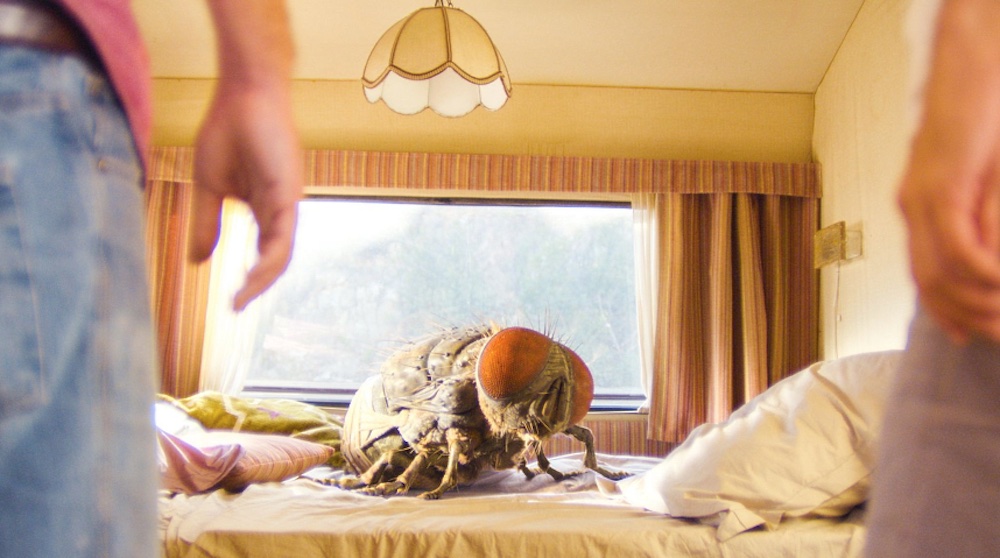 9. Annette (Leos Carax, France), 2021. Streaming on Amazon Prime
+ Mandibles (Quentin Dupieux, France), 2020. Streaming on all major platforms

These two surrealist sensations are eerily similar, sporting inter-connective pop soundtracks by The Sparks and Metronomy, respectively, and both filmmakers include some of the year's most wacked-out moments as they catapult their unprepared parents into taking care of their metaphorical organisms.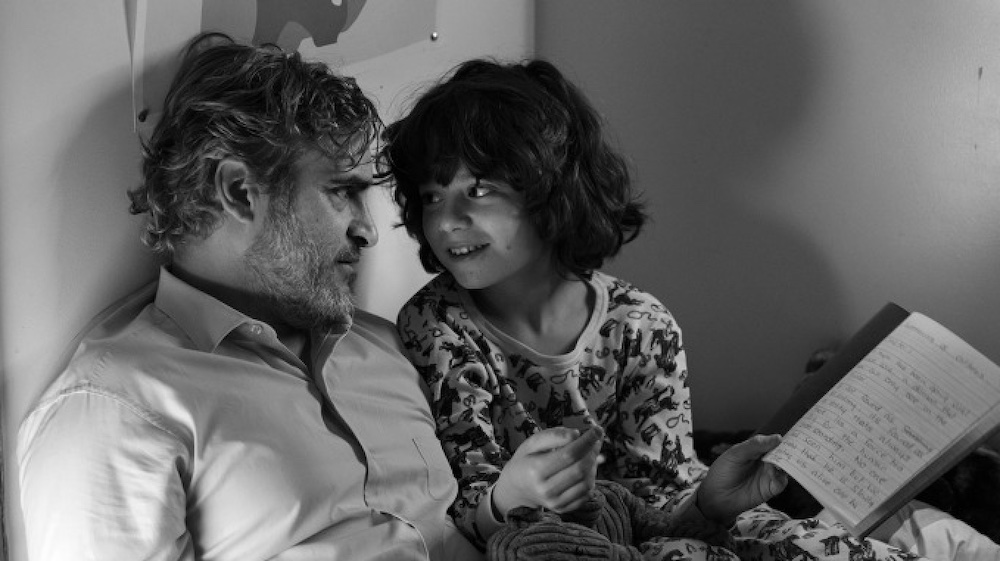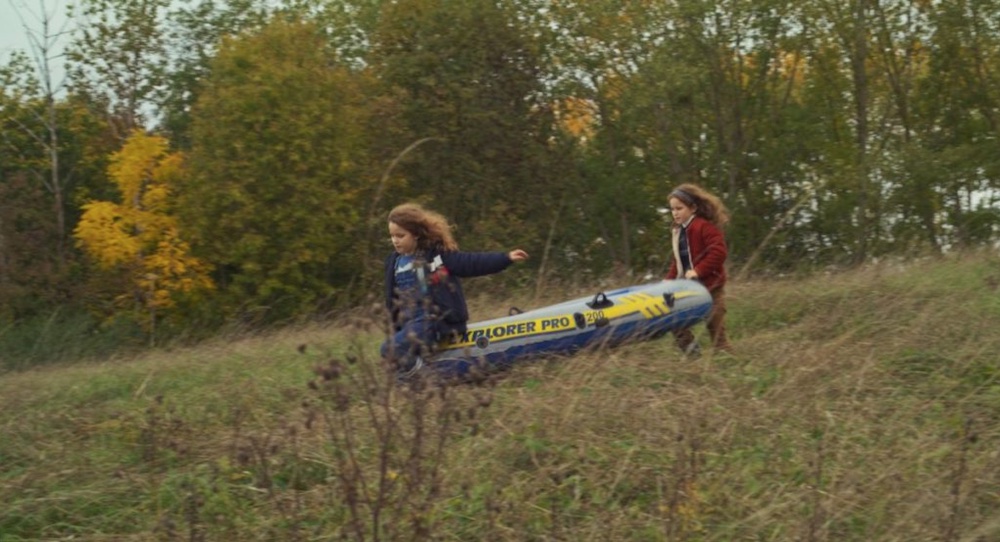 10. C'mon C'mon (Mike Mills, USA), 2021. Streaming on major platforms
+ Petite Mamon (Céline Sciamma, France), 2021. Streaming exclusively on MUBi
Mike Mills has delivered yet another compassionate look at how frustrating families can be (Beginners, 20th Century Women) while Céline Sciamma's follow up to Portrait of a Lady on Fireis a stunningly nostalgic look at childhood that works best if you don't read a single word about the plot. Both films will evoke many tears, though don't be embarrassed, it is perfectly acceptable.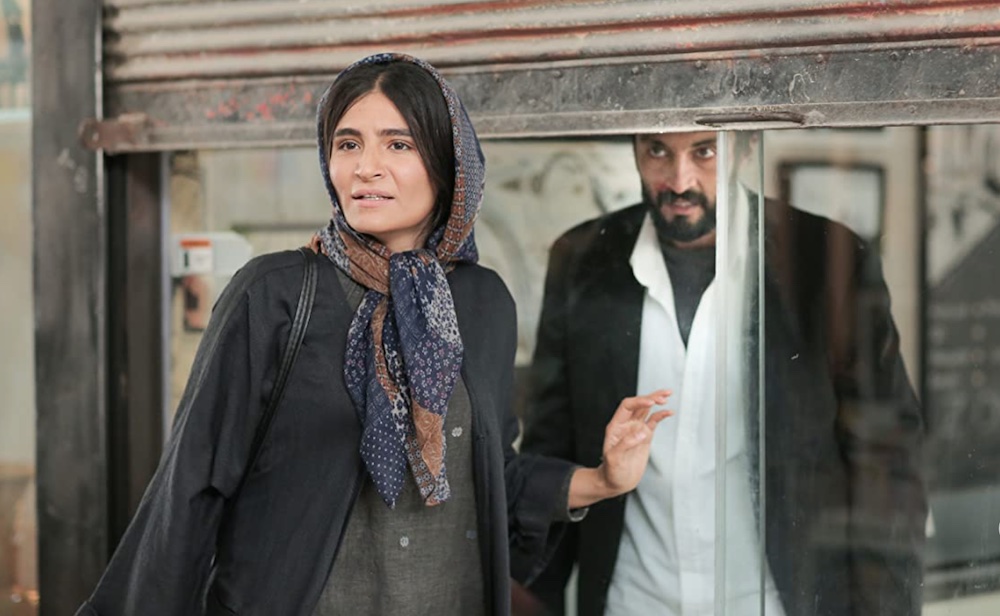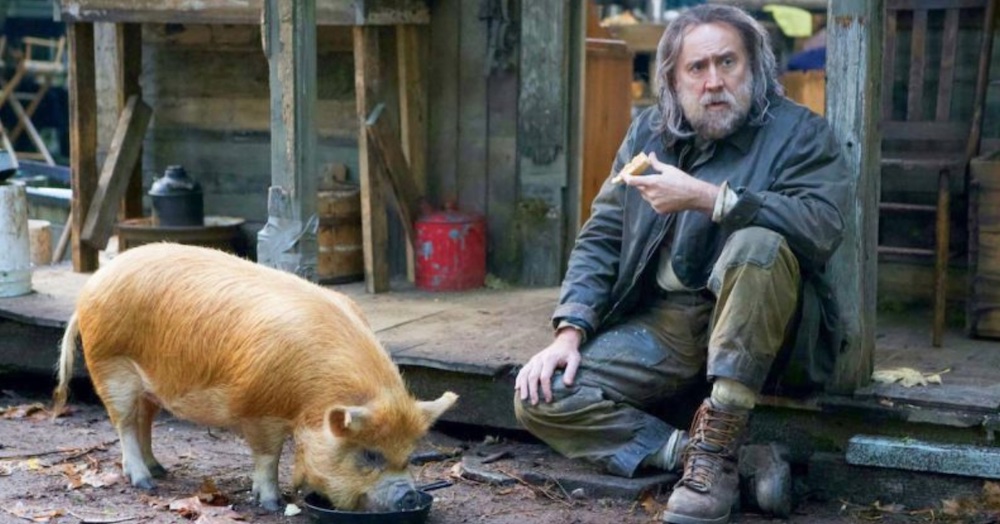 11. A Hero (قهرمان, Asghar Farhadi, Iran / France), 2021. Currently screening in-person at Landmark's Embarcadero Center Cinema
+ Pig (Michael Sarnoski, USA), 2021. Streaming on major platforms
These stripped down, neo-realist journeys will both remind you how important it is to love the one you're with.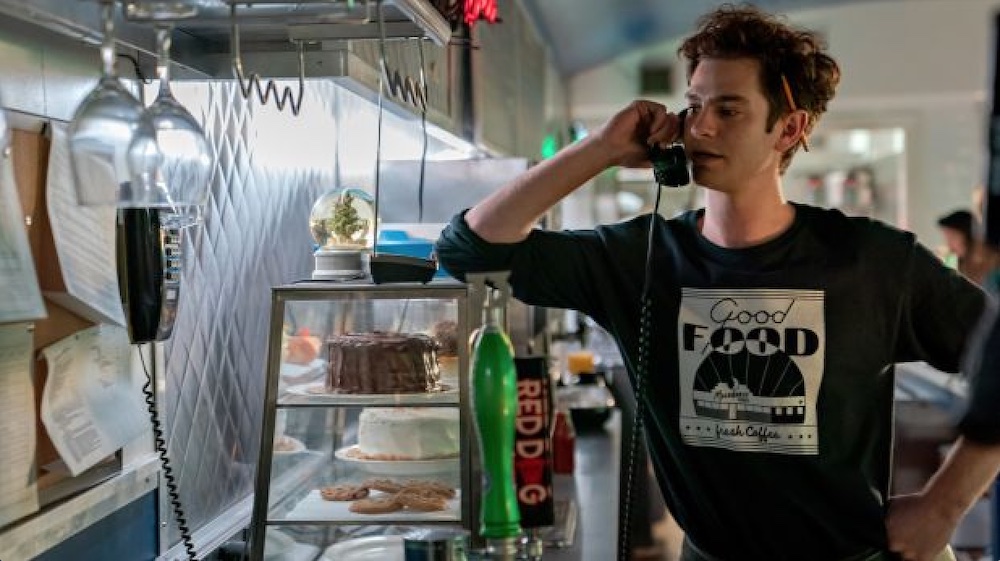 12. Bo Burnham: Inside (Bo Burnham, USA), 2021. Streaming on Netflix
+ tick, tick… BOOM! (Lin-Manuel Miranda, USA), 2021. Streaming on Netflix
Both Bo Burnham and Andrew Garfield truly came into their own this year by DuckTale diving into their all-encompassing, hyperactive, self-aware, emotional states. Oddly enough, Bo Burnham's one-man-show isn't even 9-months old yet and it's already become nostalgic and suddenly relevant again. Meanwhile, if you add Andrew Garfield's scene-stealing role in Jon Watts' Spider-Man: No Way Home to his musical tour-de-force as legendary Jonathan Larson, it may be time to discuss how Garfield's unassuming vulnerability has reached the level of Montgomery Clift?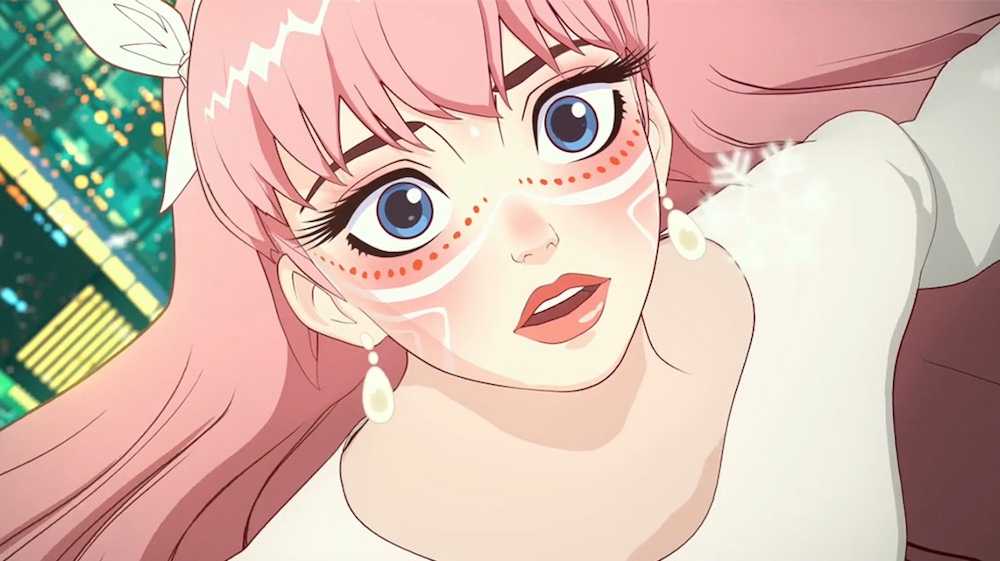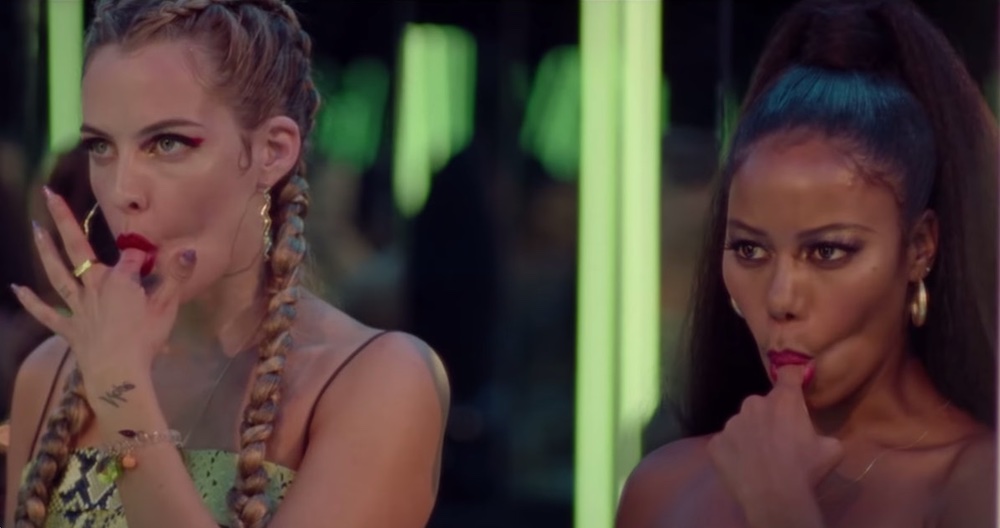 13. Belle (Mamoru Hosoda, Japan), 2021
+ Zola (Janicza Bravo, USA), 2021. Streaming on Amazon

These two glistening adventures practice what their frenzied characters preach so well, I am on actual pins and needles to see what their respective filmmakers rustle up next.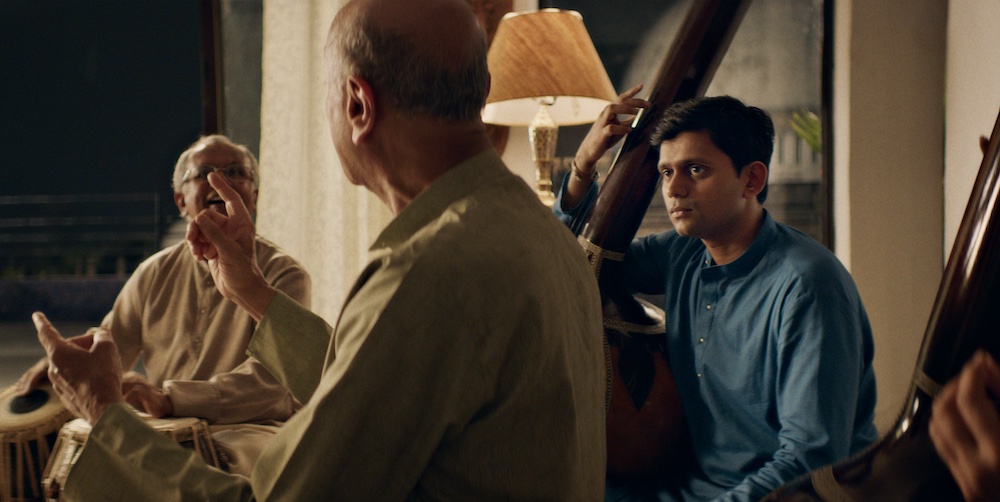 14. The Disciple (Chatitanya Tamhane, India), 2020. Streaming on Netflix

Learning a craft from one's elders hits very close to home. While it's true that "the apple doesn't fall far from the tree", the saying often forgets to mention the immense weight that one carries, once they've absorbed their family's history. Chatitanya Tamhane's second feature is a fascinating look at a young man "who has devoted his life to becoming an Indian classical music vocalist by diligently following the traditions and discipline of old masters, his guru, and his father." And yet, things don't always work out the way you hope they will. Winning the FIPRESCI International Critics Prize at Venice, this kind of sincere cinema is the stuff I dream of.
+ Poly Styrene: I Am a Cliché (Celeste Bell & Paul Sng, UK),2021. SF theatrical premiere screens at The Roxie on 02.02
As is the unique construction by the daughter of punk icon Poly Styrene from the X-Ray Spex. Upon reflecting through a treasure trove of unseen footage and photographs, Celeste Bell interviews countless rock icons as they discuss her mother's importance. Yet, she purposefully never shows their faces, sidesteps the usual name-dropping of music docs and lovingly focuses the entire experience on her own struggles with her mother's legacy.
+ Spellling "The Turning Wheel" (Chrystia "Tia" Cabral, USA), 2021
No other musician captured such a joyous feeling for me this year than Oakland-based Spellling.This stunning music video for the title track from their most recent masterwork The Turning Wheel (released by Sacred Bones Records) was directed by frontperson Chrystia "Tia" Cabral and encompasses a 20+ member orchestra.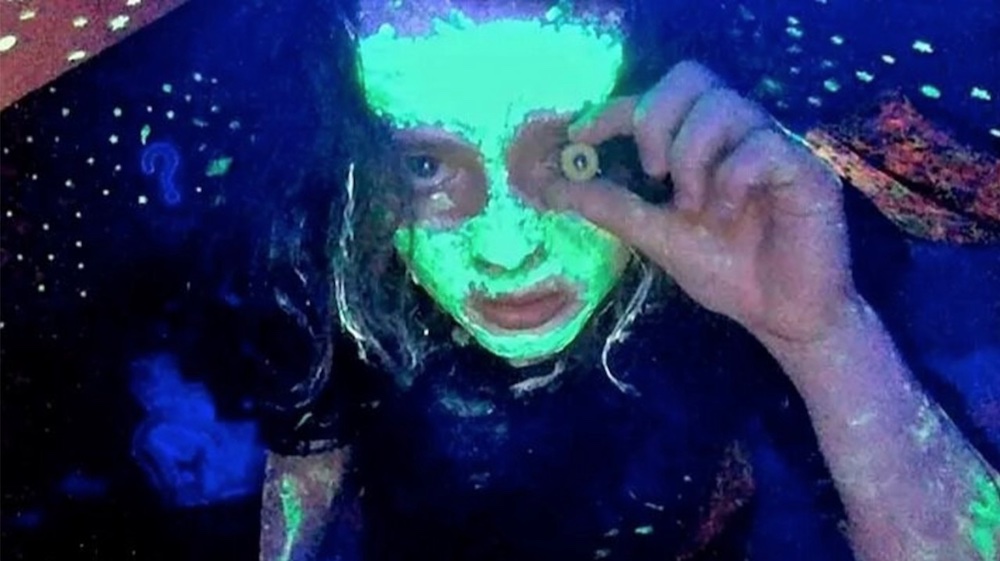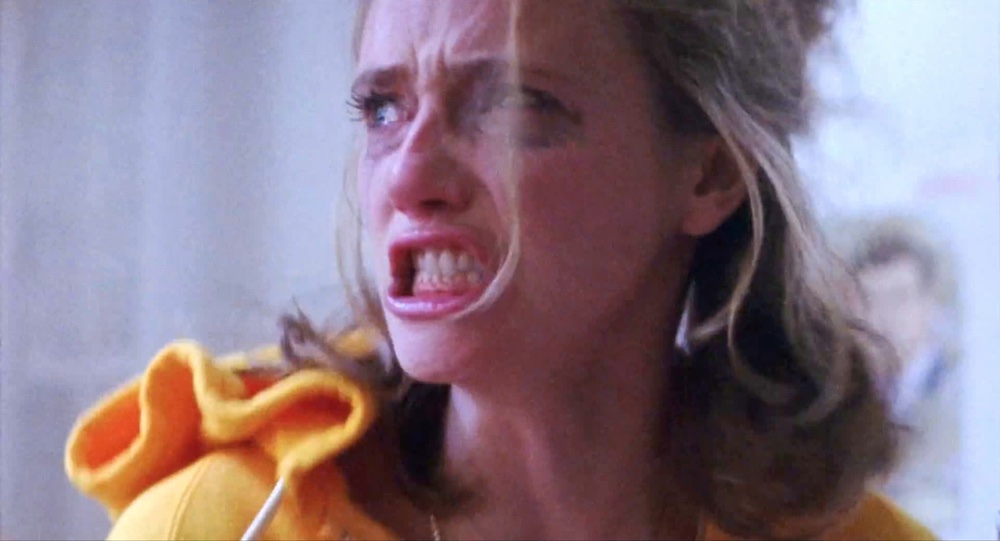 15. We're All Going to the World's Fair (Jane Schoenbrun, USA), 2021
+ The Scary of Sixty-First (Dasha Nekrosova, USA), 35mm theatrical premiere at The Roxie on 02.21.2022 @ 9:15pm
Jane Schoenbrum's directorial debut is an earnest portrait of a disassociated teenager looking for life's answers from "the internet's scariest horror video game", while Dash Nekrosova's feature film debut is a truly hilarious horror send-up following two 20-something New Yorkers who uncover proof that their apartment is haunted by Jeffrey Epstein. Both are easily two of the most inspired and creepiest films of the year and thankfully both will be distributed in 2022 by up-and-coming distribution company Utopia.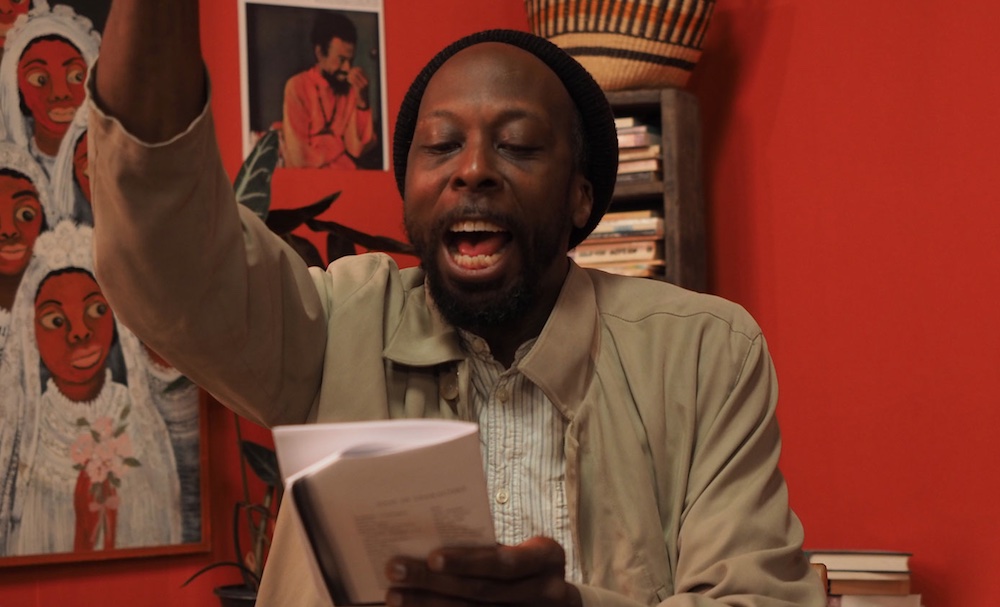 16. The Inheritance (Ephraim Asili, USA), 2020. Streaming on the Criterion Channel

Ephraim Asili's politically pertinent study of a West Philadelphia "co-op" for Black artists and activists is based partly on Asili's own experiences in a Black liberationist group. Shot in 35mm and channeling late-1960s Jean-Luc Godard, this provocative poem uniquely incorporates a lost documentary recounting the Philadelphia liberation group MOVE, who were the victims of a police bombing in 1985.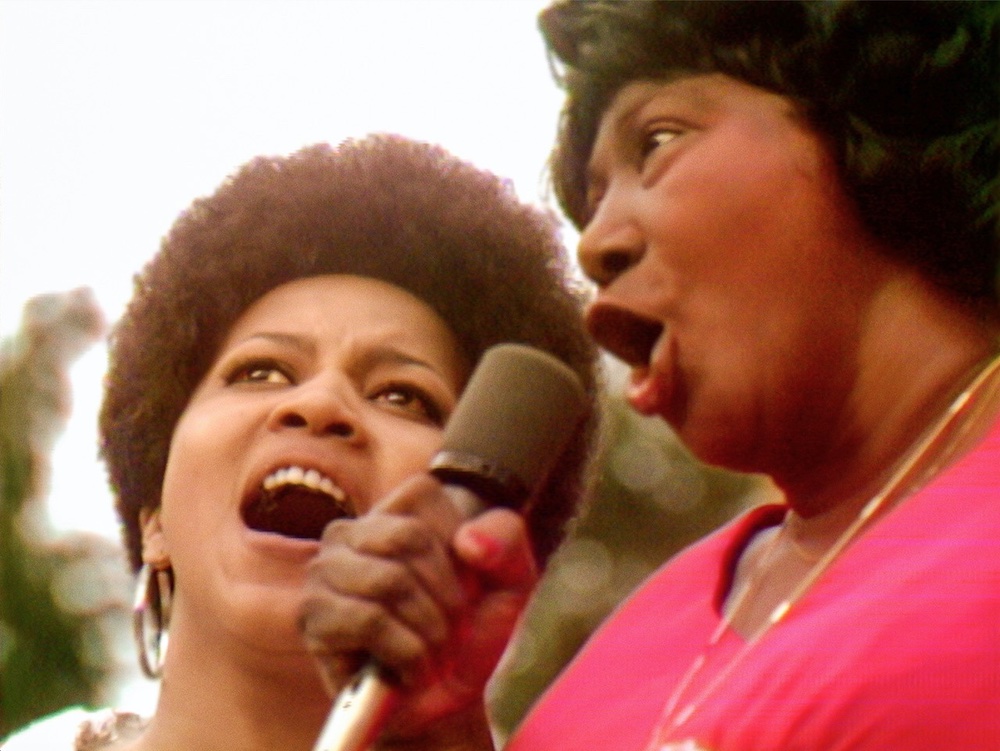 + Summer of Soul (Questlove, USA), 2021. Streaming on Hulu

Ahmir Khalib Thompson aka Questlove's hypnotic documentary is a downright master class in the racial inequalities that were boiling to the surface of the late '60s. It doesn't just showcase some truly legendary live performances by Stevie Wonder, Nina Simone, The 5th Dimension, Sly and the Family Stone, and a life-changing duet by Mahalia Jackson and Mavis Staples; it gives context to historical social issues that led up to that point, and are devastatingly still relevant today.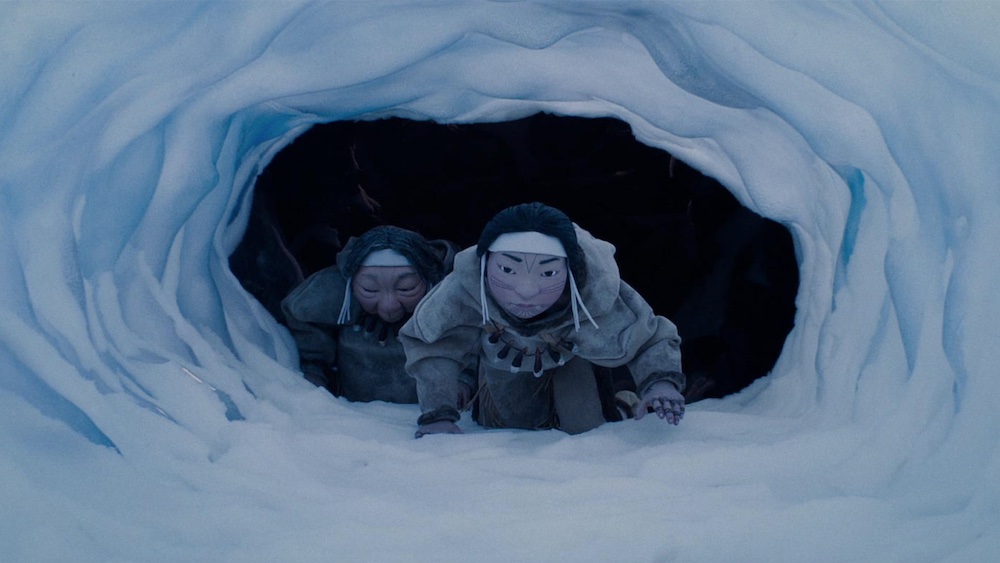 + Angakusajaujuq: The Shamen's Apprentice (Zacharias Kanuk, Canada / Inuit) – 2021

The legendary filmmaker of Atanarjuat: The Fast Runner (2001) was just shortlisted by the Academy Awards for Best Short Film this year for this stunning 20-minute, stop-animation (in the style of LAIKA Studios), that already won Best Canadian Short at TiFF this year. Exploring the traditional Inuit role of the shamen, the film gloriously follows a grandmother and granddaughter as they travel to the underworld in an effort to heal an ailing young hunter. Kunuk also made a children's book adaptation that was published in both English and Inuktitut, with the latter edition winning the 2021 Indigenous Voices Award for work published in an Indigenous language.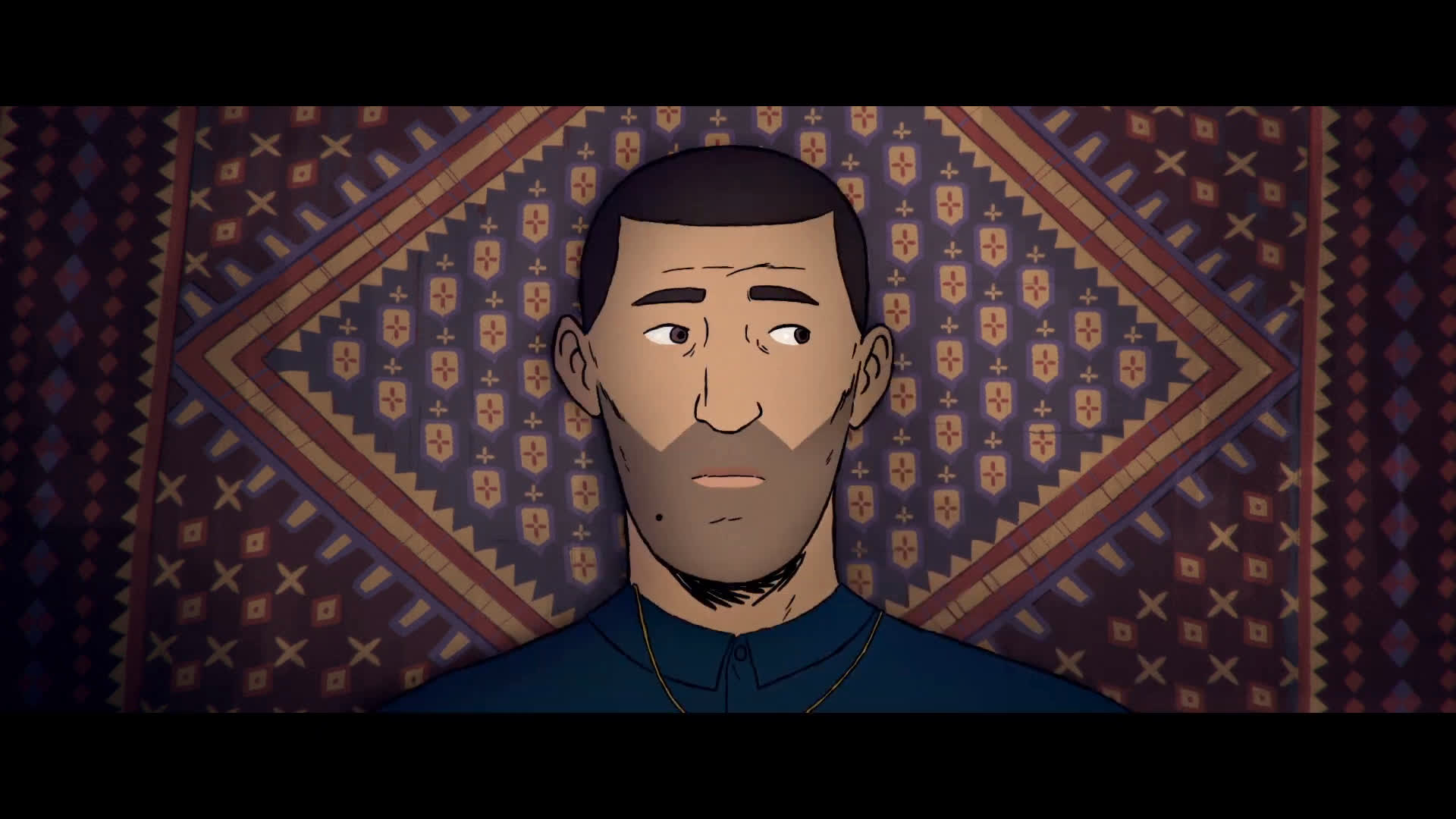 17. Flee (Jonas Poher Rasmussen, USA / UK / France / Sweden / Norway / Denmark) – 2021

This story of Afghan refugee Amin Nawabi (a pseudonym for the true story's main character) is told through a seemingly never-ending series of life-threatening escapes, with inspired and experimental hand-drawn animation. Incorporating archival footage, relevant pop culture references, and a reveal that makes things all the more complex, I dare say that this stunning endeavor has the power to change its audience's perceptions all around the world.
+ Writing With Fire (Sushmit Ghosh & Rintu Thomas, India), 2021

Winning two awards at last year's Sundance Film Festival (The Audience Award and a Special Jury Award: Impact for Change for World Cinema Documentary), this is a riveting account of the only Dalit (low-caste) newspaper in India, run by real-life superhero women, as they shift from 14-years of print to digital journalism using smartphones. Mark your calendars, the film premieres on PBS – 03.28.2022
+ A Night of Knowing Nothing (Payal Kapadia, India / France), 2021
This exquisitely experimental exploration of college life in India starts off as lamentation about a woman writing letters to her estranged boyfriend, who was forced to quit film school and denied permission to continue dating her due to caste differences. What ensues is one of the most politically inspiring films of recent years.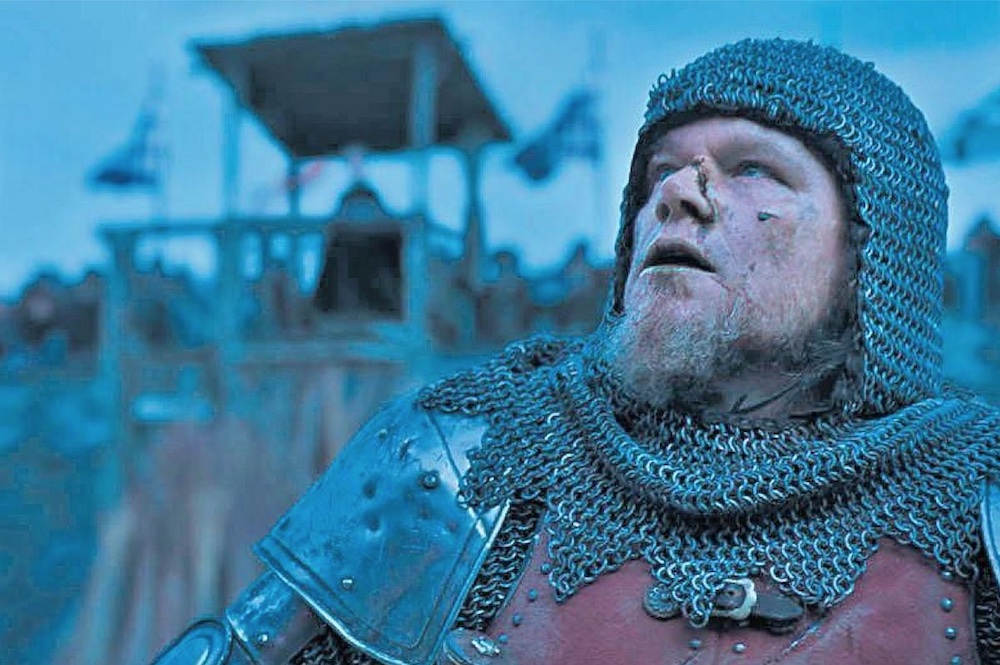 18. The Tragedy of Macbeth (Joel Coen, USA), 2021. Streaming on AppleTV+
+ The Last Duel (Ridley Scott, USA), 2021. Streaming on major platforms
Medieval madness is back complete with memorable metaphors for our modern-era along with extraordinary execution from Kathryn Hunter, Jodie Comer, Denzel Washington and Matt Damon.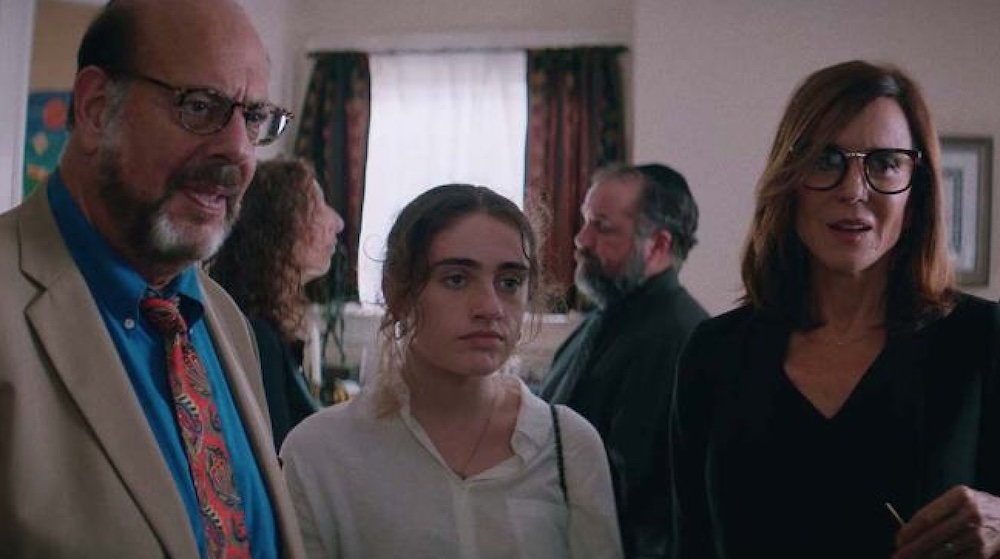 19. The Worst Person in the World (Joachim Trier, Norway / France / Denmark / Sweden), 2021
+ Shiva Baby (Emma Seligman, USA), 2021. Streaming on all major platforms
In the same vein as Phoebe Waller-Bridge's defining series Fleabag (2016-2019), both of these uncomfortable expeditions will keep your eyes glued to the screen. Also make sure to check out Joachim Trier's Reprise (2006) and Seligman's hilarious 7-minute short film the feature is based on.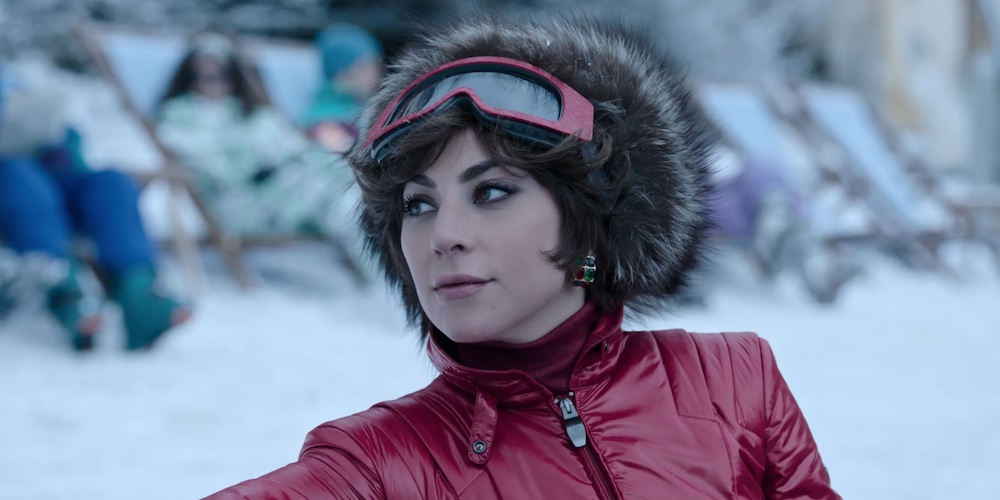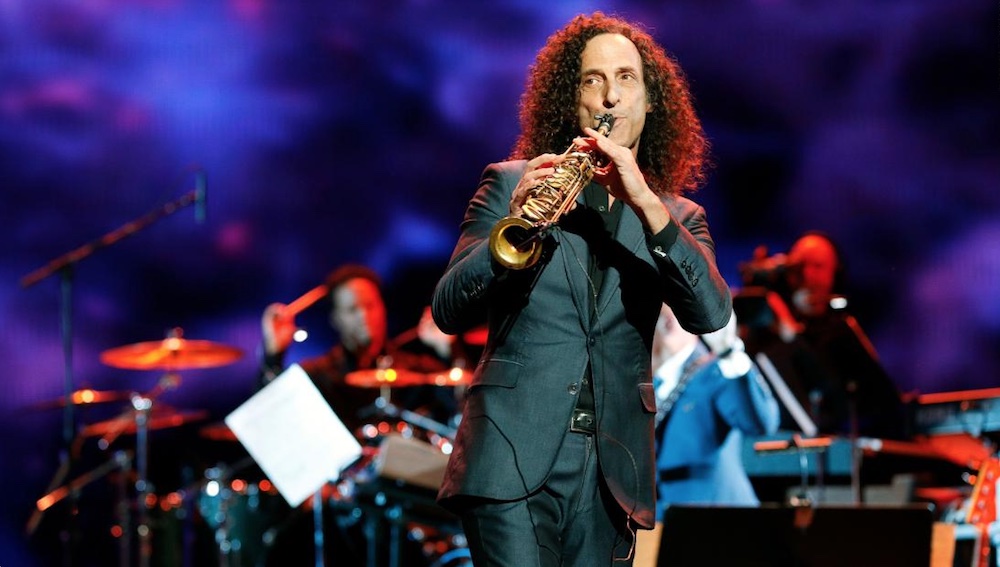 20. The House of Gucci (Ridley Scott, USA), 2021
+ Listening to Kenny G (Penny Lane, USA), 2021. Streaming on HBOMax
Magnificent melodramas that should provoke exciting debates about what distinguishes good and bad art. "Boof!"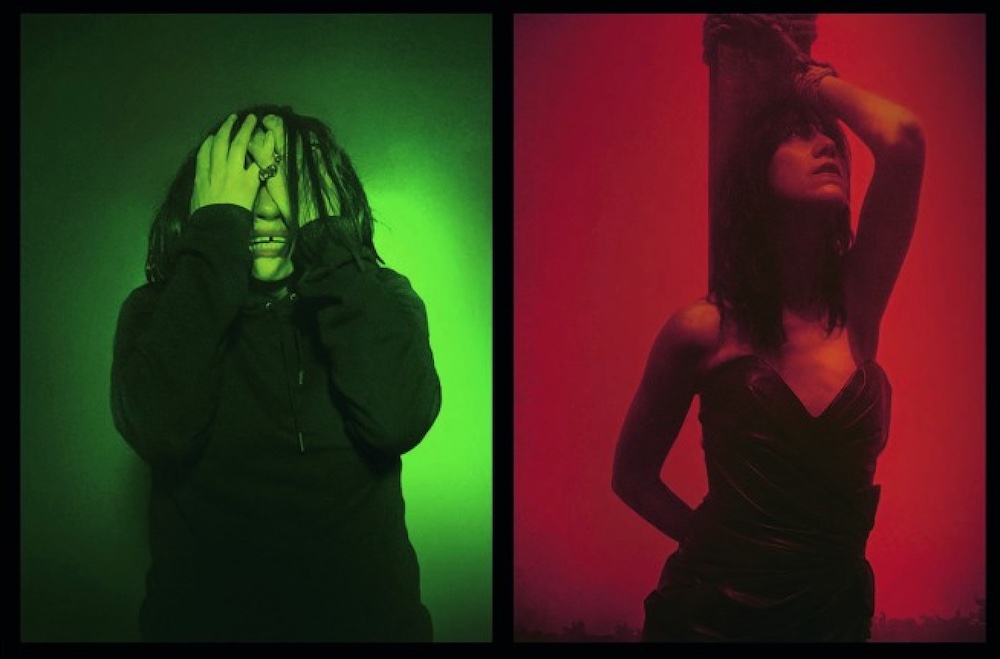 21. Lux Æterna (Gaspar Noé, France), 2019
Stumbling across a lost Gaspar Noé essay film (previously only premiered at the 2019 Cannes Film Festival) was easily one of the most exciting late night revelations of the year. Sporting frenetic flickering that can cause photosensitive seizures along with more split-screen madness by cinematographer Benoît Debie, the film features Charlotte Gainsbourg and Beatrice Dalle playing themselves on a film set, while inundated with quotes by Jean-Luc Godard, R.W Fassbinder, and Carl Theodore Dreyer, which of course quickly devolves into absolute madness.
+ Caleb Landry Jones: The Loon (Jacqueline Castel, USA), 2021
Enter this psychedelic void if you dare.

Jesse Hawthorne Ficks is the Film History Coordinator at the Academy of Art University in San Francisco, is part of the San Francisco Bay Area Film Critics Circle and curates/hosts "MiDNiTES FOR MANiACS," a film series celebrating underrated and overlooked cinema in a neo-sincere manner.