HIGHLY RECOMMENDED: Strolling through the abandoned canyons of the Financial District on a Sunday morning, the institutional cliff faces shadowing you as you head to North Beach, ducking down every tiny little alley you can find (cobblestoned Gold, kooky Leidesdorff). Double espresso over ice and a neighborhood band of traditional Italian musicians at Trieste, then a Milanese sandwich with the works and a can of Sofia blancs de blancs in a can from Alimento deli, eaten in Washington Square Park as you ogle the churchgoers—maybe duck inside yourself for a whiff of incense and grace.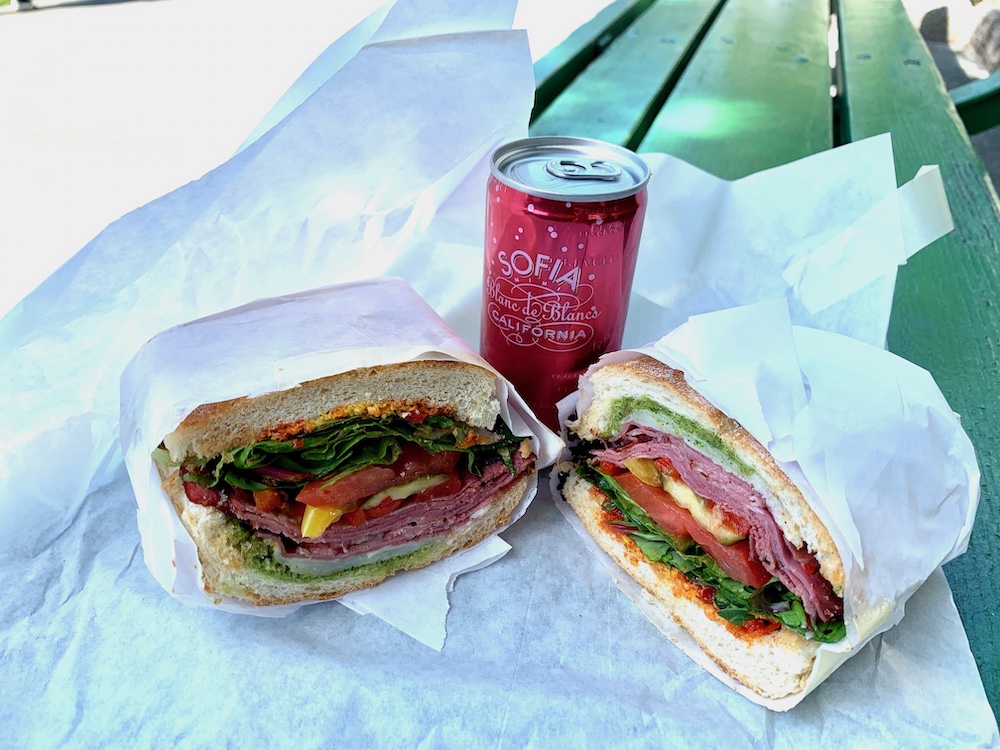 Then records at 101 Music (gone is the dank basement full of used gems, alas) and of course a trip upstairs to the poetry room at City Lights for the real news of the world. One more coffee and then its time for a late dim sum treasure hunt in various Chinatown spots—Good Mon Kok is a great start. Now that the sun is out, it's all good.
ARTS EVENTS OF NOTE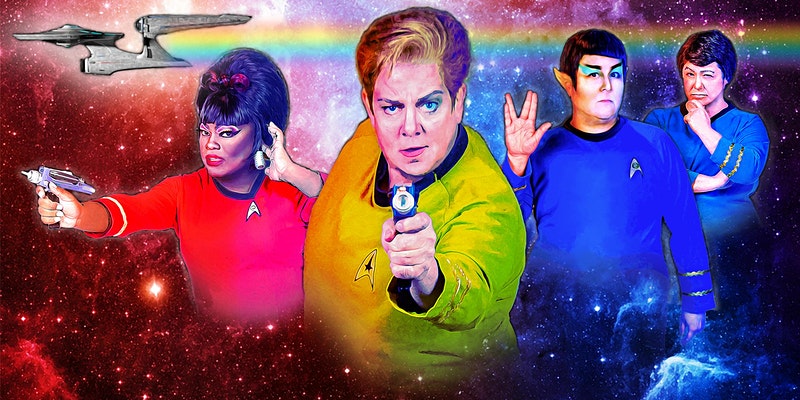 WED/4-28 STAR TREK LIVE! MUDD'S WOMEN Beam aboard a drag kind parody of interstellar proportions at Club Oasis, where you'll find an irreverent rendition of a fan-favorite "Star Trek" episode, in which the crew of the Enterprise falls under the spell of enchantingly beautiful aliens (drag queens). These live shows are always a hoot, and I can't wait to see longtime stage legend Leigh Crow as Captain Kirk. (Plus it starts on May 4th, which is a real nerd in-joke.) Various times, Oasis, SF. More info here.
THU/5: MIGRANT FUTURES: UNDOCUMENTED POETS SERIES Javier O. Huerta hosts and curates this showcase for often overlooked voices at Medicine for Nightmares (formerly Alley Cat Books). This installment's guests are Jennif(f)er Tamayo, Aline Mello, and Alan Pelaez Lopez. It all comes courtesy of Small Press Traffic, go hear something new. 7pm-9pm, Medicine for Nightmares, SF. More info here.
THU/5: FRONT LINE ASSEMBLY Eighties goth kids will remember dancing to FLA's thrilling mix of industrial, electronic, and ethereal, sprinkled liberally with the political—and while their output has been somewhat chameleonic throughout the ensuing decades, this will still be one for the dyed-black, fists-raised kids, especially since new electro-industrial record, Mechanical Soul, harks back to that old school angst and charm. 7pm, DNA Lounge, SF. More info here.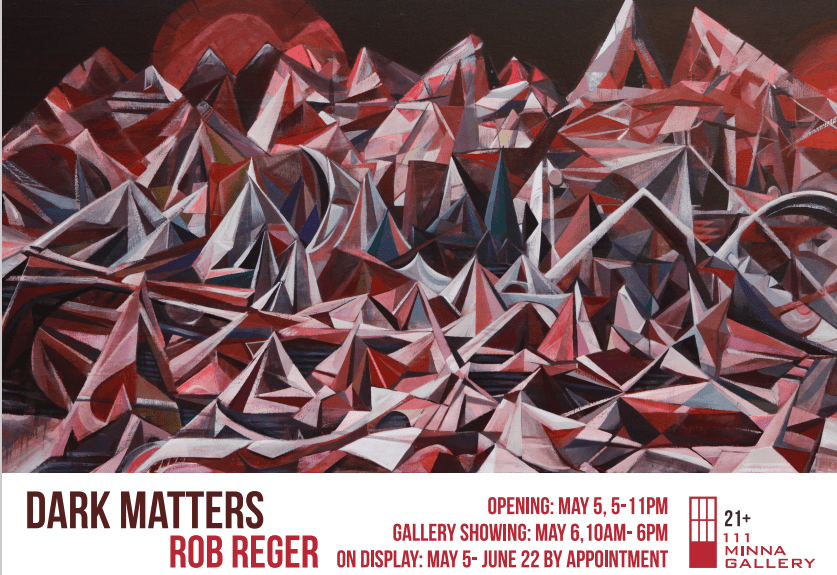 THU/5: ROB REGER: DARK MATTERS Rob Reger introduced the world to indelible character Emily the Strange, an icon of empowerment for young alternative girls and outsiders of all ages, who has grown into a global phenomenon. His design house Cosmic Debris "grew from a tangle of roots joining the DIY punk scene of the eighties with guerrilla art, surrealism, and the psychedelic explosion of the '60s."But he also makes stunning oils, prints, watercolors, and collage that reflect his abstract and Neo-surrealist interests. His show is opening at 111 Minna along with "Colorless Green Ideas," a solo show by painter Adam Caldwell, who delves into the collaged figurative. Both shows run through June 22. Opening reception 5pm-11pm, 111 Minna, SF. More info here.
THU/5: STARRY NIGHTLIFE I adore the weekly Thursday night mixers at the Cal Academy, where you can cruise the cute crowd of singles—and learn a thing or two, too! This NightLife, they're collaborating with One Sky Project to "celebrate Indigenous astronomy and spotlight how the myriad ways cultures see the cosmos have contributed to our collective knowledge of the Universe." Don't miss the planetarium after a couple cocktails (reservations required). 6pm-10pm, California Academy of Sciences, SF. More info here.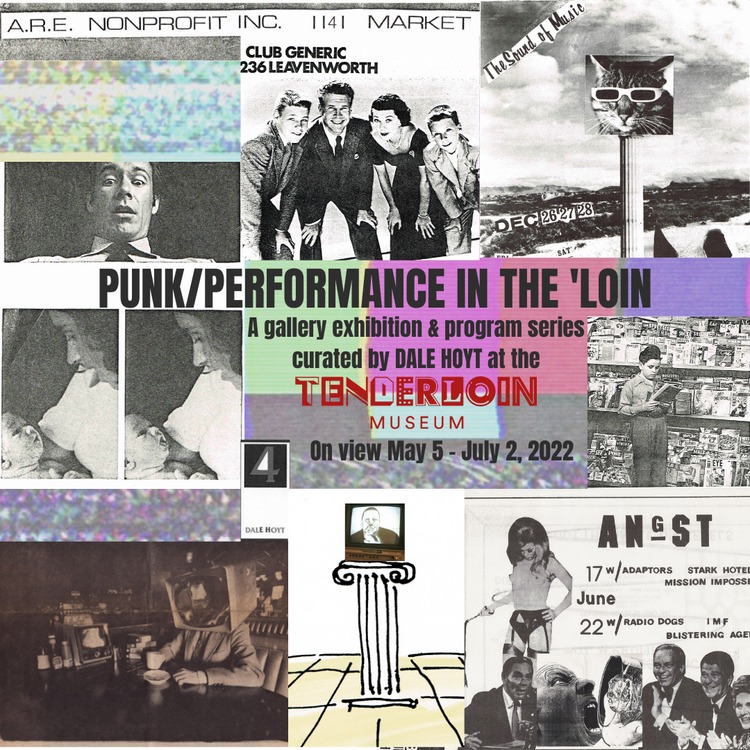 THU/5: PUNK/PERFORMANCE IN THE 'LOIN OPENING RECEPTION "Tenderloin Museum is proud to present "Punk/Performance in the Loin," a gallery show & public program series that explores the intersection of punk rock and performance art in the wild and ragged Tenderloin of the 1980s, curated by the late, great video artist Dale Hoyt. Focused loosely on a triptych of arts spaces that were pillars of the 1980s TL scene—Sound of Music, Club Generic, & the side-by-side Market St. galleries A.R.E. & Jetwave, Inc—Punk/Performance in the Loin features over a dozen long-form video interviews shot by Hoyt that create impressionistic portraits of each venue & its respective community, as well as a collection of posters, photos, and ephemera." Show runs through July 2. Opening reception 5:30pm-7:30pm, Tenderloin Museum, SF. More info here.
FRI/6: NORTH BEACH FIRST FRIDAYS CELEBRATES INTERNATIONAL WORKERS DAY Last Sunday's May Day parade was terrific, and I ended up riding a bus home full of fabulous young DSA kids. But the International Workers Day celebration isn't over—you can catch up on the cultural end of things at this month's North Beach First Fridays art walk, which is full of the neighborhood's festive protest spirit, including art, poetry, and song in support of Bay Area workers. 5-9pm, Columbus Street and around Washington Square Park etc., SF. More info here.
FRI/6-MAY 13: CHINESE PIONEERS May 6 marks the 140th anniversary of the despicable Chinese Exclusion Act—a decree with deep resonance in the Bay Area—and the California Historical Society, in collaboration with the Chinese Historical Society of America, is offering free admission to its Chinese Pioneers: Power and Politics in Exclusion Era Photographs exhibit through May 13. "The exhibition examines representations of Chinese people in photography and the illustrated press in the years leading up to and after the 1882 Chinese Exclusion Act. It sheds light on the history of Sinophobia and resonates with broader questions about immigration, citizenship, and border control currently being debated." Various times, California Historical Society, SF. More info here.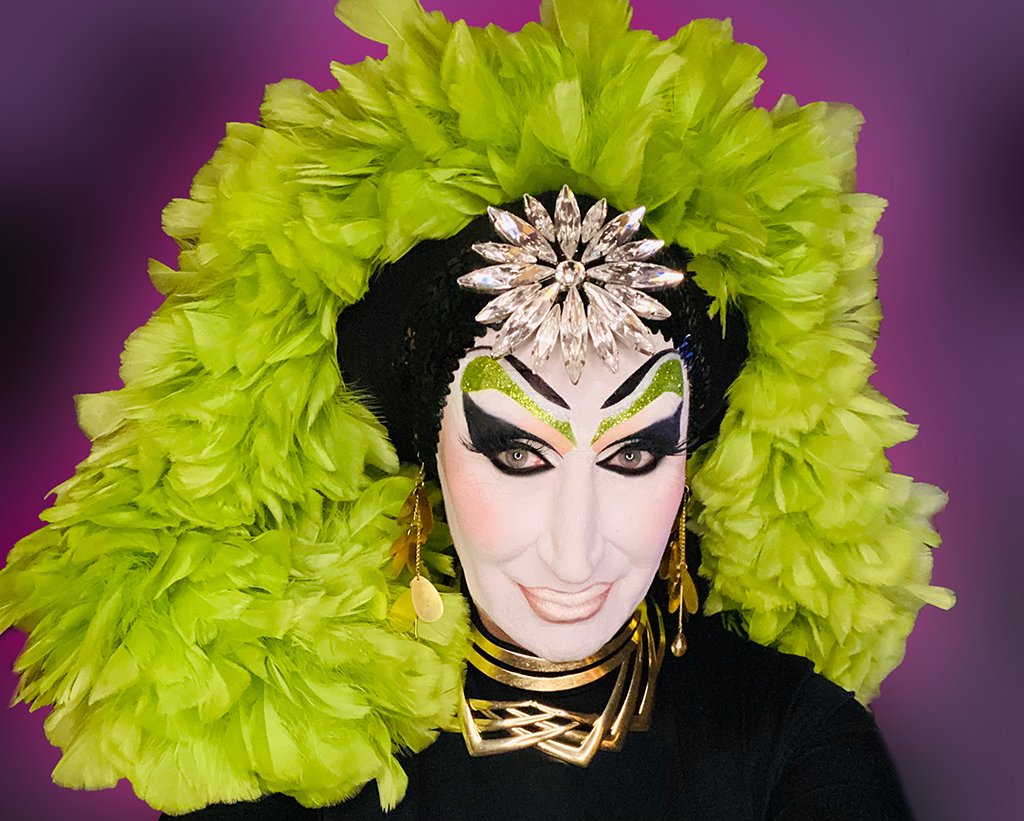 SAT/7: METAMORPHOSIS: QUEER LIFESPACE'S 10-YEAR ANNIVERSARY GALA Sister Roma, Juanita More, and a cavalcade of gay-lebrities and performers (love, love Rahni NothingMore, Dulce de Leche, and Fauxnique) join forces for a flower-filled daytime dance party and drag show to raise money for Queer LifeSpace, an essential mental health resource for the community—especially during the pandemic! Noon, Jones, SF. More info here.
SAT/7: MILL VALLEY MUSIC FESTIVAL This inaugural romp at Friends Field features some of our favorite performers like La Doña and Los Amigos Invisibles, teaming up with Ben Harper & the Innocent Criminals, Lettuce, and Liz Cooper for a wonderfully diverse day of tunes. Noon, Friends Field, Marin. More info here.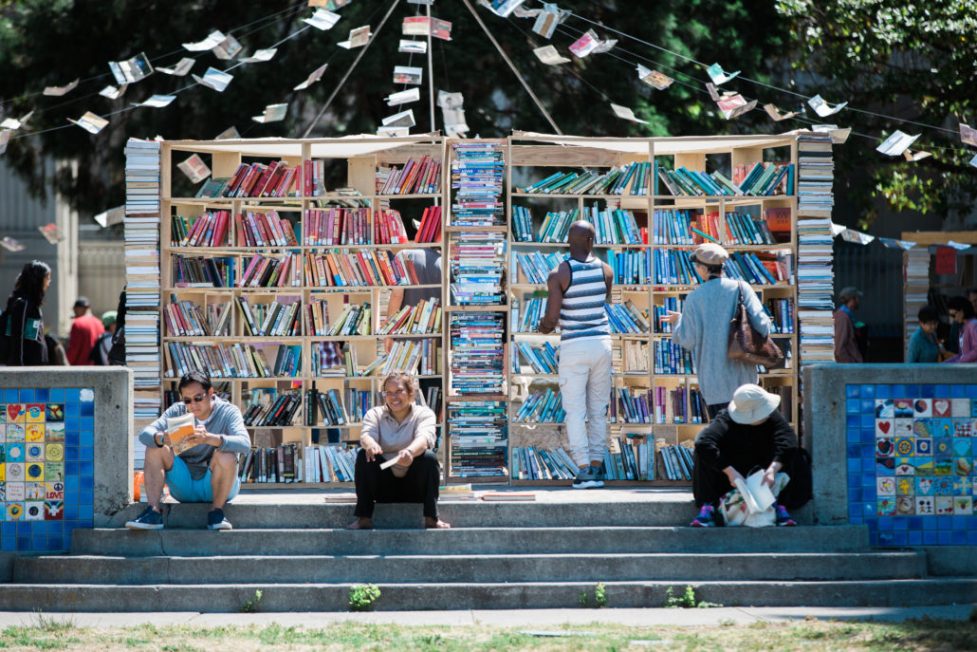 SAT/7-8: BAY AREA BOOK FESTIVAL A literal cornucopia of authors, publishers, booksellers, and more will be on-hand for two days of delicious reading: David Talbot, Hanif Abdurraqib, Shruti Swamy, Margaret Talbot, Rebecca Soling, Obi Jaufmann, and so very many more. Downtown Berkeley, more info here.
SAT/7: LILA DOWNS All hail this superhuman singer, who isn't afraid to raise hell along with some consciousness. "Mexican American singer and activist Lila Downs is adored by her many fans for staying true to her roots even while she is always moving forward. Through a long career that has earned her multiple Grammy and Latin Grammy Awards, she now ranks as one of the most recognizable singers in Latin alternative music." 8pm, Zellerbach Hall, Berkeley. More info here.
SAT/7-SUN/8: AT WAR WITH OURSELVES—400 YEARS OF YOU Kronos Quartet teams up with composer Michael Abels (of Get Out soundtrack fame), librettist Nikky Finney, and a choir directed by Valérie Sainte-Agathe for a piece that "explores the ongoing conundrum of race relations and movements for social justice, civil rights, and resistance." Various times, SFJAZZ. More info here.