The Board of Supes has two more meetings to finalize the fall ballot, and while some measures are clearly going to be approved, at least one critical vote is still up in the air.
Sup. Dean Preston has proposed moving municipal elections to even-numbered years, which would mean the mayor, among others, would be elected when turnout is at its highest.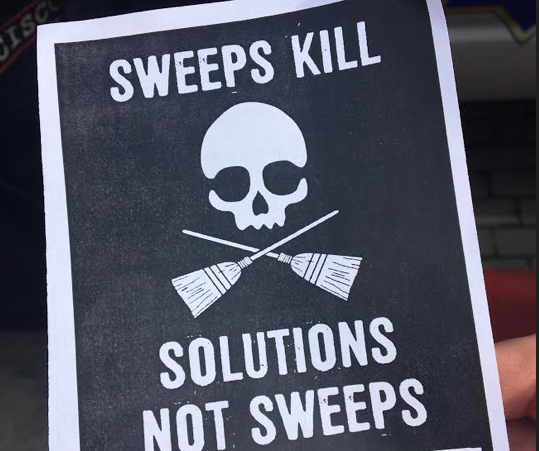 The Rules Committee approved it unanimously, and now it's before the full board, potentially for a vote Tuesday/19. It will take six votes to put it on the fall ballot, and at this point, it's unclear whether the votes are in place.
Mayor London Breed opposes the idea and (falsely) blames the Democratic Socialists of American for promoting it. But the measure polls really well, and if it goes on the ballot, Breed and her allies will have to raise a lot of money and come up with some kind of argument against it (which would in essence be an argument against voter turnout).
Sups. Ahsha Safai, Aaron Peskin, Shamann Walton and Rafael Mandelman want to create a commission to oversee the Department of Homelessness and Supportive Housing, which sounds like a fine idea—but in committee, Sup. Connie Chan dissented because, she pointed out, the commission would be dominated by mayoral appointees.
Like a lot of activists who spoke on the measure, Chan said there's not much point in creating a commission run by the same person who is already in charge of HSH (and who, a lot of folks say, isn't being held accountable for its failures).
Longtime activist Jordan Davis, who lives in supportive housing, noted:
When a majority of commissioners are appointed by the mayor, it leads to an untenable situation where a majority of the commission serves at the pleasure of one singular person. While all commissioners serve at the pleasure of their appointed bodies, having the HSH commission be majority board appointee means that commissioners can't be removed because one person didn't like their decisions.
The Coalition on Homelessness opposes the current makeup of the commission:
In order to have more balanced accountability and oversight, the fourth seat should be appointed by either by the Board of Supervisors, Controller, or the Health Officer. We are open as to which one is chosen for final language. In addition, one of the non-mayoral seats should go to a Permanent Supportive Housing tenant instead of a business, neighbor or labor organization, who have no natural expertise on this issue. 
That also goes before the full board Tuesday.
At a certain point, I have to ask: Since we keep making City Charter amendments, and it's pretty clear that the existing charter is out of date and gives the mayor way too much power, why are the supes not creating and empowering a Charter Reform Committee to look at an overhaul of the whole system? Fix all the things that are wrong, and put a new City Charter on the ballot.
And do it now, while the progressives control the board.
I nominate Tom Ammiano to chair the committee.
Pretty much everyone who has looked at the data agrees that guaranteed income programs work. The idea that poor people can get a steady stream of money without strings attached has support in cities all over the country, and San Francisco has a task force looking at the issue.
That group has issued a report full of recommendations, and the Budget and Finance Committee will consider Wednesday/20 a resolution by Sups. Safai, Walton, and Chan to adopt those findings and make it city policy to pursue a guaranteed income program.
A lot of the report is about bureaucracy and organization, about how pilot programs work and who reports to who and the kind of thing that the city always has to struggle with in these situations. (I am told that we have a "strong mayor" system so that someone is accountable and in charge, but that's clearly not the case here.)
But in the end, it suggest that the city
Continue to pursue reforms that will increase access to public benefits. Strengthen existing efforts to implement an integrated, modernized system of benefits that provides stronger support to individuals and families, ensuring financial security and economic dignity.
More:
Meeting the urgency of this moment requires San Francisco to look beyond the next guaranteed income pilot to bigger, bolder action. We already have enough evidence that providing cash directly to poor households can be transformative; now is the time to pursue policy reforms and more radical strategies that can both scale up and sustain this seemingly simple approach. We can, and will, continue to embrace innovation and experimentation, but must not be satisfied with marginal change. Everyone in this City should have the financial resources to support themselves and their families, and we must seek out bold strategies to achieve this goal.
All of which is great, and I'm sure the supes will pass the resolution—and without leadership from the Mayor's Office, which is mostly missing here, nothing else substantial is going to happen.
That's because there's a giant missing element here, one that Mayor Breed constantly refuses to support:
To properly fund a guaranteed income, the city needs a dedicated revenue source, which means raising taxes on the wealthy.
Every effort to do that has come from the supes or community groups, from increased transfer taxes on high-end property sales to higher gross receipts on Big Tech.
We are, of course, limited by Prop. 13 and other state laws, but there are plenty of options. I've spent 40 years arguing for a city income tax (actually, under state law, we can only do a tax on income earned in San Francisco, but I bet we could tax people who live somewhere else and work remotely for SF tech and finance companies. And we could exempt the first $100,000 of income so it only hits high earners, who can deduct if from their state and federal taxes anyway). Supporters of City College have a plan for a more progressive parcel tax.
We have a task force on guaranteed income, but we don't have a task force on income inequality, that would look at every possible way to tax people who have way too much in one of the richest cities in the world, so that we could fund a guaranteed income for the people who have the least.
That meeting starts at 10:30 am.
The full board is also set to approve a measure that is pretty simple and I suspect nobody except me has even noticed, that would raise the fee San Francisco charges on all motor vehicle registrations from $1 to $2 to pay for the Police Vehicle Theft Crimes fund, which has to go to finding stolen cars.
But the cops hardly ever find stolen cars, or do anything about car breakins, since the SF cops fail to solve huge numbers of crimes (and they and the mayor blamed DA Chesa Boudin for all of this). I don't care much, but there are like half a million cars registered in the city, so that's $1 million for the cops—to do nothing.
I wonder if anyone will vote No.