The Board of Supes voted 7-4 Tuesday to give the police more extensive ability to use private cameras to spy on people in San Francisco.
It was a remarkable meeting that raised a lot of questions about where this city, and this country, are going in a time of national political instability.
Sups. Connie Chan, Dean Preston, Hillary Ronen, and Shamann Walton were the only dissenters to the policy, which would allow the cops to monitor events that might include demonstrations in real time through cameras owned by individuals, businesses, or business associations.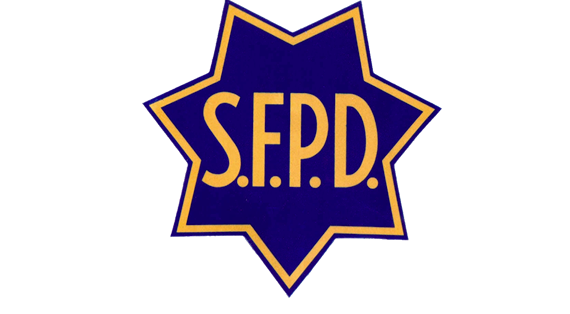 The mayor trumpeted this as a huge victory for her approach to law-enforcement:
"Our residents and small businesses want us focused on keeping San Francisco safe for everyone who lives and works in the City," said Mayor London Breed. "This is a sensible policy that balances the need to give our police officers another tool to address significant public safety challenges and to hold those who break the law accountable
Sup. Aaron Peskin had what Preston called the impossible situation of trying to thread a needle on a compromise between what the mayor and the cops wanted and a measure with some respect for privacy and civil liberties.
The only reason the supes even discussed this is that Peskin several years ago passed a policy that requires every city department to inform the supes of any use of surveillance cameras. The cops, not surprisingly, were the last to come forward, and at first asked for sweeping powers to use private cameras with little oversight. The mayor threatened to put her proposal on the ballot since the supes weren't supportive.
Peskin offered an alternative ballot measure, and eventually, both sides agreed to let this play out at the Board of Supes.
Which left Peskin in the no-win position of shepherding through the mayor's legislation, which he said at the meeting was "probably not perfect" but struck a balance between public safety and privacy rights.
But some of the supes were not at all happy.
"We are seeing rapid technology increases as politics at the national level have become increasingly fascist," Ronen said. "The Supreme Court is eroding our right to privacy. Everywhere we go we are surveilled. There are fascist societies where every movement could wind you up in jail."
It wasn't that long ago that Donald Trump was president, she said, and there are a lot of members of Congress and candidates for Congress who are "scary."
She noted: "Right now, at this critical juncture, we are offering the SFPD the right to live-feed surveillance of First Amendment activities which might include criticizing the government."
In a very weird moment, Sup. Catherine Stefani, who supported the mayor's plan, said that she agreed with Ronen that things are getting scary, that the idea of "public safety" is often used to justify attacks on civil liberties. She said that she has an Italian passport and "has it ready to go."
And yet an SF supe, while making (perhaps facetious) plans to flee to Italy, voted in favor of the bill.
The idea that cops can use historical footage from private cameras to solve crimes was never an issue. The question at hand was whether it's okay for the police to sit in a back room somewhere and watch through a private camera any type of event that might require police response—which includes pretty much any demonstration.
Some of the discussion focused on the failures of existing SFPD actions.
Chan noted that even with cameras and footage and witnesses, the cops let go a suspect in a catalytic converter theft. Nothing, she said, beats community policing.
Chan and Walton both asked the same question: If the cops are underfunded, who is going to monitor these cameras and respond if there's a crime?
Sup. Myrna Melgar raised another issue, that the cops have been talking about in the past. Having someone watching a camera, she said, is "less intrusive" than having a cop on the beat.
I get that some people are intimidated by cops, but the idea that the police worried about neighborhood safety and commercial threats should watch from a secret camera to bust criminals instead of making their presence known to deter crime seems a bit odd.
Sup. Rafael Mandelman and Sup. Ahsha Safai said that the city is unsafe, and that local merchants and residents are afraid. He acknowledged that surveillance might be a problem under a future president, but said that "I think we should look at the danger and problems for San Francisco business right now."
Preston had a very different approach, one that speaks to the changes we've seen in local and national politics.
"I am struck by and saddened by how far we have come from our shared commitment since 2020 that our over-criminalized, over surveilled, over incarcerated society was based on false data, and we are moving more toward more police and more incarceration."
But that is, indeed, what is happening. Hard to believe that just two years ago, even Mayor Breed was talking about defunding the police.
Walton, who has personal experience with the criminal justice system, said the legislation would set a terrible precedent.
"People were violently deprived of their civil rights since my ancestors were brought here from another continent," he said. "Even as a law-abiding Black man, my rights have been violated."
He noted that "live feeds don't solve" crime problems. "If we don't have enough officers, who is responding to the live feed calls?"
An amendment by Ronen that would have eliminated much of the live surveillance failed, 4-7. The measure passed by the same margin, 7-4.
It's only a 15-month trial, critics say.
Saira Hussain, a lawyer with the Electronic Frontier Foundation, on behalf of the San Francisco Surveillance Coalition, said:


We're very troubled by the outcome of today's Board of Supervisors vote. Police should not be given access to the thousands of private cameras in our city to surround communities, protests, or city blocks with live surveillance

Surveillance leads to over-policing. It threatens our rights. It suppresses dissent. It makes people afraid to be their authentic selves, to live, love, and speak openly.

But the fight is not over. We'll be watching the police closely, and when the pilot program ends, we'll be back at the Board in full force to prevent its reauthorization.