Peaches Christ is coming out of the dark.
Just weeks after losing Heklina, her best friend and collaborator of 27 years, on April 3 in London, drag's mistress of darkness told 48hills that the sunshine is starting to seep back in.
"Looking back on this past year and everything that happened, there are some things I'm so grateful for," she says.
One was shooting Hulu's upcoming cooking competition series "Drag Me to Dinner" with Heklina last September. Another was getting asked to co-host the Fangoria Chainsaw Awards ceremony (airing on Shudder on Sun/21)—and then there's seeing her two most successful drag children Jinkx Monsoon and Bob the Drag Queen hitting new career heights. [Later this year, Monsoon will appear on the next season of BBC's "Doctor Who" and Bob will be a featured performer on Madonna's The Celebration Tour.]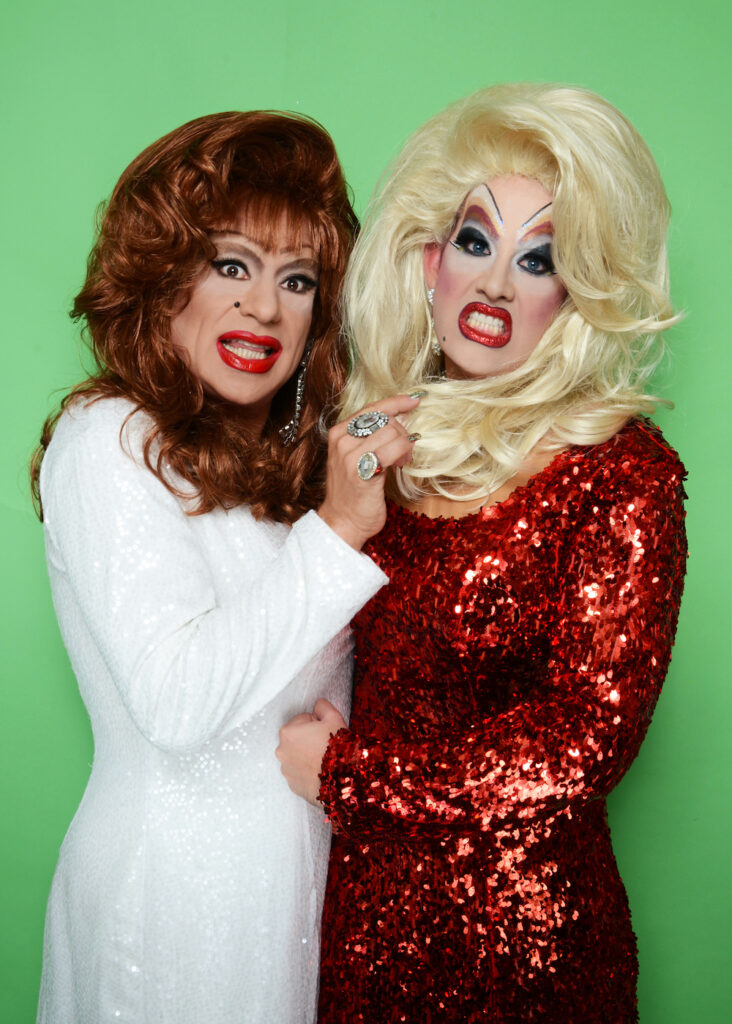 Most of all, Christ is grateful for the quality time she shared with Heklina on the Friday evening before the latter's passing—when after rehearsing all day for the London edition of Mommie Queerest, they went out for dinner, followed by a long walk and talk.  
"It was amazing," says Christ. "And I'll tell you right now—this is not someone ready to retire or in a place of darkness. This was someone excited about everything happening and in a good place."
And then there was her glittery wedding.
On May 6, Christ (a.k.a. Joshua Grannell) married longtime partner Nihat Karaarslan at the Almar Resort in Puerto Vallarta with John Waters superstar Mink Stole officiating and the scare queen's four-year-old nephew acting as ring bearer in a Michael Myers mask. Attendees included drag luminaries Sister Roma, Vinsantos, BenDeLaCreme, and Trixie Mattel.  
Now back in San Francisco, Christ is planning a memorial for her late friend at the Castro Theatre on Tue/23 that she promises will be as much of a celebration of Heklina's life as a lamentation of her death. 
Since the event, which features performances from Alaska, Putanesca, Fauxnique, Icelandic pop star Paul Oskar, and Heklina's Aunt Cindy quickly sold out, Christ is eager to close off Castro Street so those without tickets can view the ceremony on Jumbotrons.
I spoke to the drag impresario about coping with the monumental loss, honoring her late "sister," and Heklina's incredible legacy.
48HILLS How are you coping after Heklina's passing?
PEACHES CHRIST When I first went through the shock of finding her in London, it was so awful. I'll be honest: I'm seeing a psychiatrist when I get back for PTSD. It's the most traumatic thing I've ever experienced. So I feel like I'm doing OK, but who knows? I'm having lots of nightmares, and it's hard not to think about it.
Martiny and I were saying the size of this loss is more than we can wrap our heads around. It's a shock every time you realize she's not here. Like, how is that possible?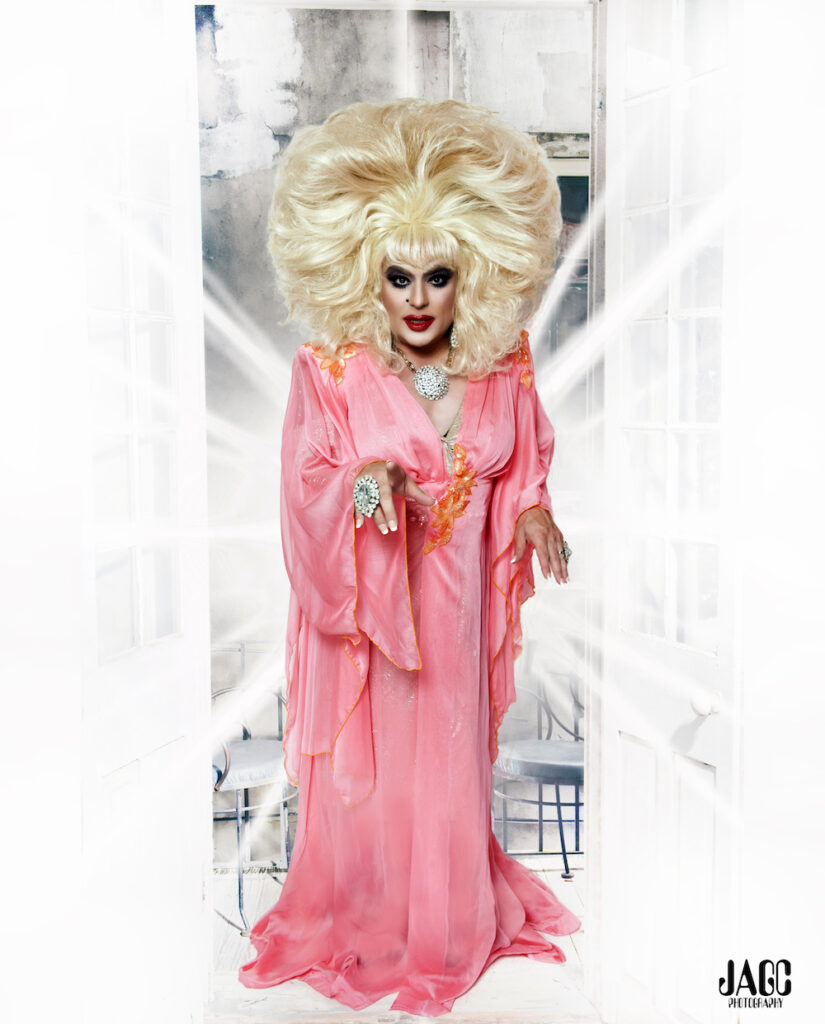 48HILLS When I read your post on Instagram about Heklina's passing, I loved that you set a boundary, asking people not to bombard you with messages at such an overwhelming time.
PEACHES CHRIST Thank you. It's not in my nature to write stuff like that. But I intuitively knew I needed to get through that week in London. I knew people would want to reach out, but that wouldn't have been helpful. I just didn't have the bandwidth to deal with everything and knew I had to get through whatever the next few days would bring.
People still have questions. I have questions. When we say that we don't know the cause of death, that is true. So when the toxicology report comes back or when they finish the autopsy and everything, I think they will say. But at this moment, we don't know.
48HILLS Do you know what her final wishes were?
PEACHES CHRIST Cremation. So the cremation will happen at a funeral home in London. Nancy French, the executor of her estate, has been working with a funeral home. But until everything is wrapped up, that won't happen. Then we believe a family member Is going to London and traveling home with [Heklina] and her belongings.
48HILLS Did you consider postponing your wedding in the wake of the loss?
PEACHES CHRIST I couldn't even picture coming to Puerto Vallarta and still having a wedding. But several friends said, "You may regret canceling or postponing more than having it because maybe being with loved ones is what you need right now. So maybe for the time being, don't cancel, don't postpone. Just see how you feel in a few weeks."
I'm so glad that they talked me into that because the distraction of being here and being able to hug so many people who loved Heklina, including my family, is what I needed. She was very much a part of my entire life so everyone coming to this wedding knew her.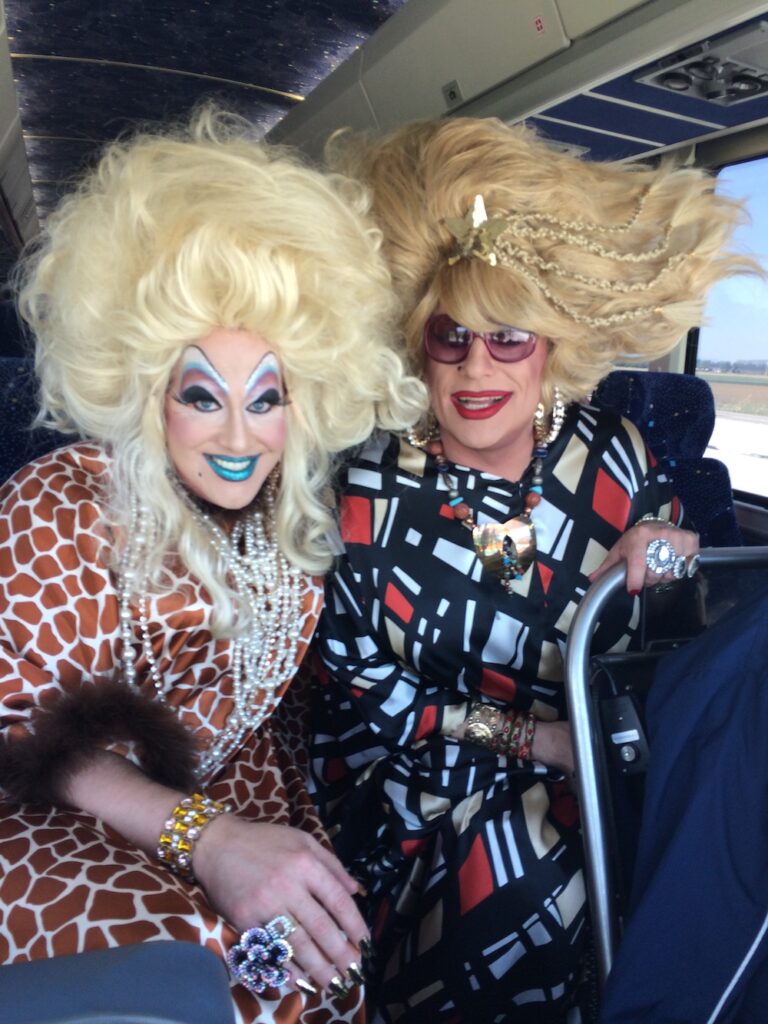 48HILLS Did you incorporate her into the wedding in some way?
PEACHES CHRIST One of the things we did was change our processional song from a Cure song to "New World" by Bjork, which was our way of saying, "She's here; she's with us; she's walking us down the aisle." People picked up on it because there were tears right away.
48HILLS How did you and Heklina first meet?
PEACHES CHRIST When Martiny and I moved to San Francisco in 1996, the first place we went to at 22 was The Stud. [Heklina] was the first person we met, and she's my longest relationship outside of immediate family. Heklina and I have never stopped being friends and working together. So [the loss] feels fucking weird, you know?
48 HILLS What made Heklina such a great friend?
PEACHES CHRIST There were all the obvious things that I loved about her. We shared a taste in music. We both liked horror movies. We loved John Waters. We loved being wicked. One of the things that made her special was her fairness; she treated everyone the same way.
I'm not saying it was all a bed of roses, but we were all on equal playing ground. If you pissed her off, she'd let you know. She didn't have favorites. She was very equitable.
The other thing about Heklina was her honesty; sometimes, that could hurt a bit. Remember, she and I were each other's competition for gigs and things. I never felt like she'd ever fuck me over. That, in our business, is lovely. If she told me something, I always knew it was true.
She was a solid friend and expected you to be one, too. And when you would fail as a friend, she would be hurt and let you know. I liked showing up for our friendship because I knew it meant something.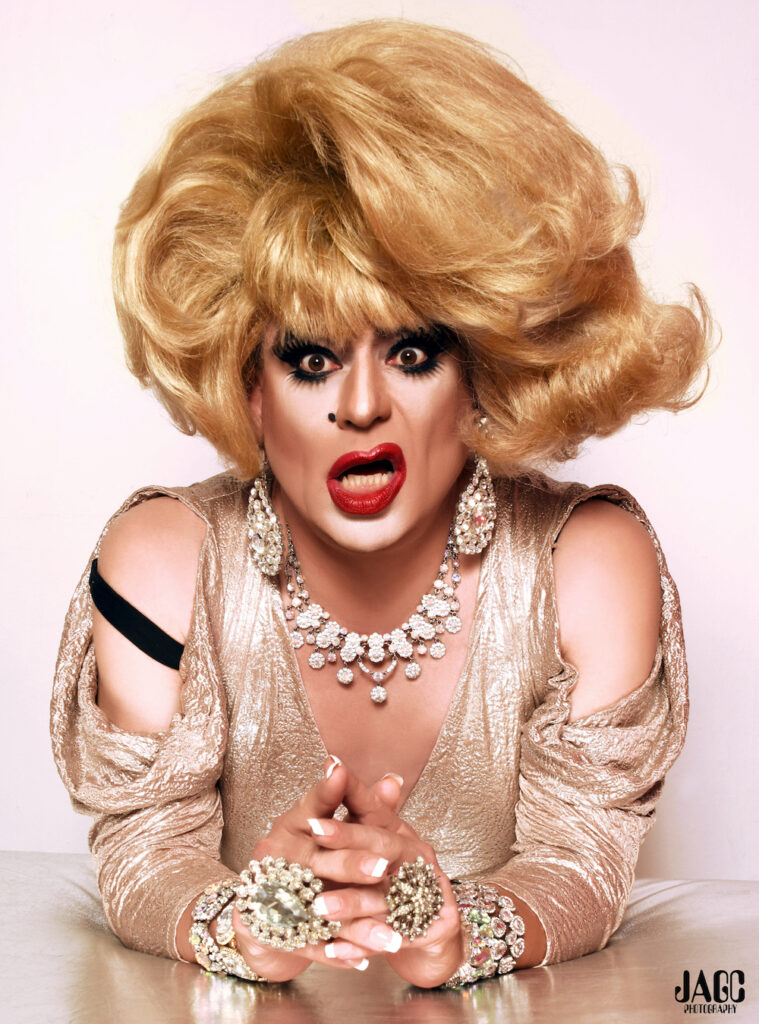 48 HILLS It's so amazing that you're putting a memorial together for her. What can you tell me about it?
PEACHES CHRIST The fact of the matter is Heklina's impact on the Bay Area is massive. So we realized very quickly, when the event sold out, that to honor her, we'd have to move it out of the Castro Theatre entirely or do what we've been able to do—to close the streets down and invite everyone in.
We decided after some talking that because of the history and who this is, we wanted to fight to keep it at the Castro Theater and close Castro Street because there's a long tradition of closing Castro Street for significant queer happenings. So that's what we've been able to do.
But I don't think it's going to feel like a funeral. I think it's going to feel like a celebration of life. I think it's going to have moments that are very touching and sentimental and memories that are very poignant.
How Heklina touched people might be surprising because she was so publicly caustic and a warrior. But behind the scenes, she was a big softie and generous and nurturing. So you're going to get a bunch of that. Then, I promise that it'll be funny. It's got to be in her spirit. It's got to feature some of the best laughs. So lots of clips, lots of videos, lots of live performances, and lots of tributes.
48 HILLS What is Heklina's legacy?
PEACHES CHRIST So many younger performers benefit from the hard work that Heklina did, especially in San Francisco, to give a ton of them an audience. She was the one who worked hard to make sure that The Stud was packed for Trannyshack, and that Oasis was full for Mother, so creative people could get in front of a lot of people.
If you were entertaining, provocative, and moved the audience, you'd be booked again. Giving thousands of performers a stage is what her legacy is. Some of them have become producers and some of them, film directors. Some of them have gone on "Drag Race." Her legacy is extraordinary. It's so big because of how many people were elevated by the stage she provided.
Heklina made that community possible for us. The reason we have that community today is because of Heklina.
HEKLINA: A MEMORIAL Outdoor viewing party Tue/23, 8 pm, free. Castro Street, SF. More info on sold-out Castro Theatre event here.